Todd Wagner, the embattled pastor of Watermark Church, a Dallas multisite megachurch with a pre-pandemic congregation of 20,000 people, has resigned his position as senior pastor and elder.
Also resigned is David Leventhal, an elder and teaching pastor at Watermark, who said he had lost trust in Wagner's leadership. 
The elders at Watermark, along with Wagner and Leventhal, announced the resignations at services yesterday. The announcement was captured on video and posted online with a statement from the elders.
In the video, an emotional Leventhal said that he had resigned on March 26 because of "a loss of trust in Todd's ability to lead in the role of pastoral elder/senior pastor, which was the direction the elders were wanting to move to."
Several weeks after Leventhal's resignation, Wagner separately decided to step down as senior pastor and elder, the church's statement said.
Give a gift of $25 or more to The Roys Report this month, and you will receive a copy of "Fractured Faith: Finding Your Way Back to God in an Age of Deconstruction" To donate, click here.
In the video, Wagner said that the "clarity" to step down was "not hasty," adding that the discernment process had started a year ago.
"God has allowed the clarity and conviction that we need, that I need, to serve well in this role to dry up," Wagner said.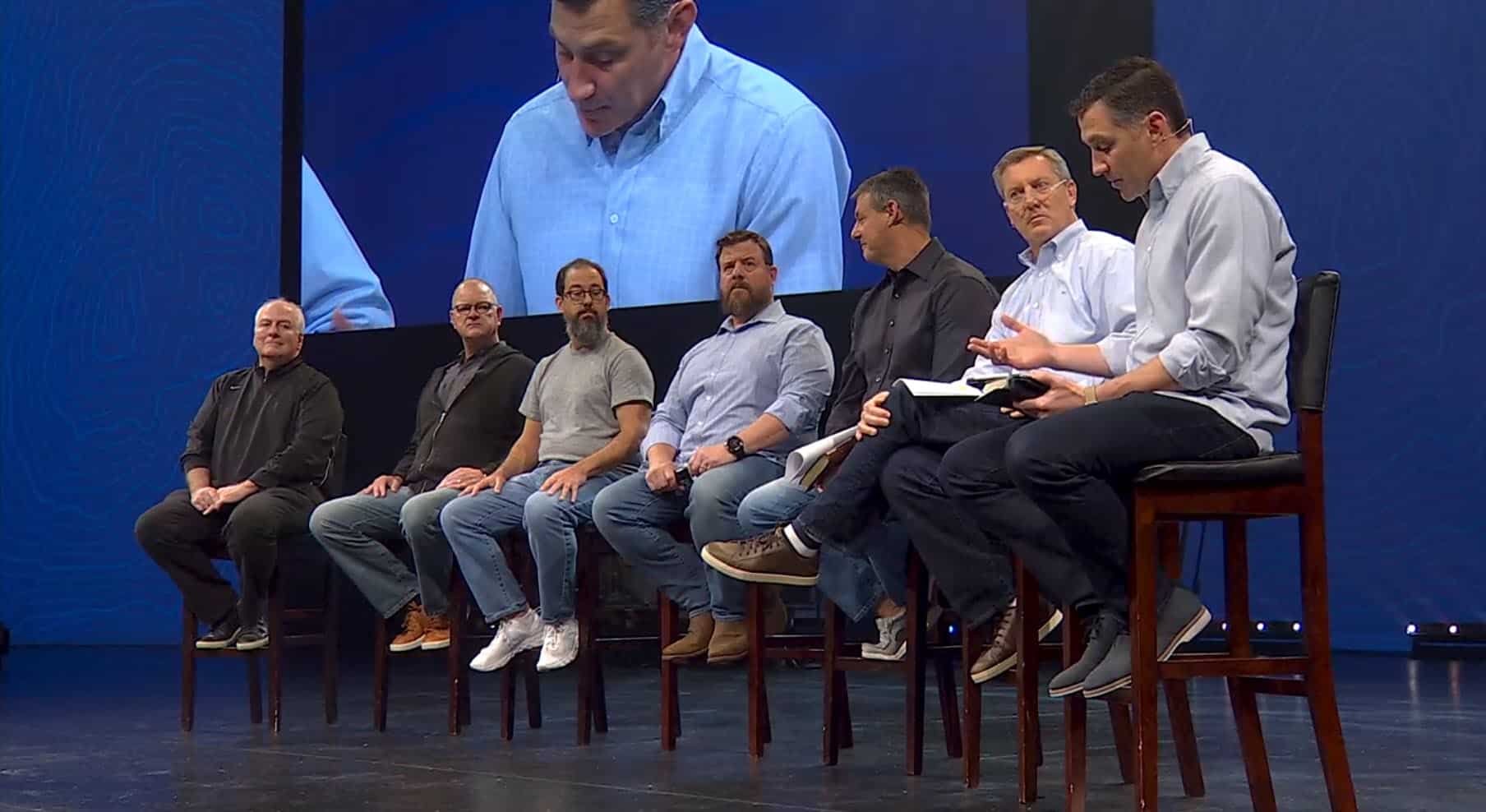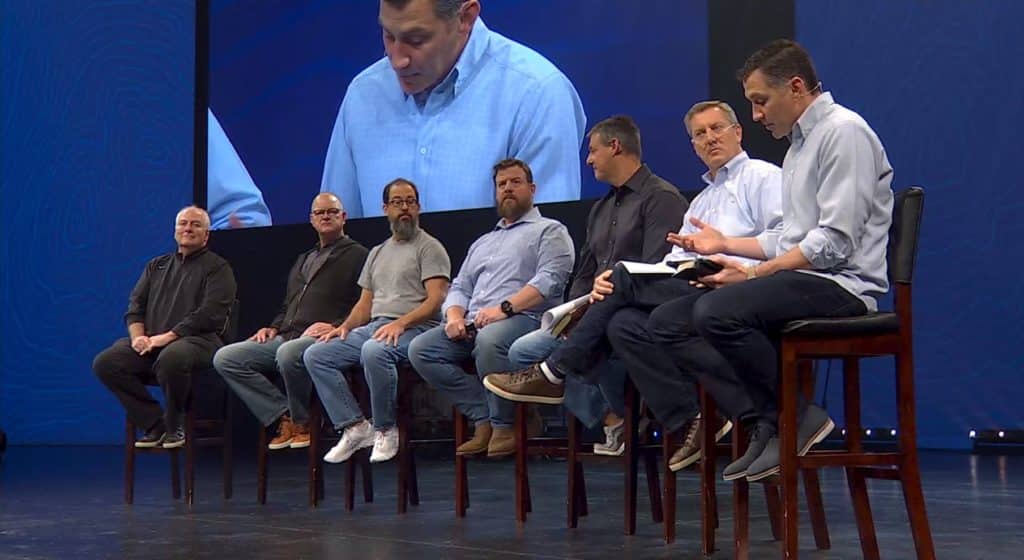 The twin resignations come after months of turmoil at the church.
In September 2020, Wagner announced he was taking a leave of absence to work on pride issues. He said at the time that he was not guilty of "disqualifying sin" like sexual immorality, financial misconduct, or "foul language"—something Wagner reiterated when he announced his resignation.
In January, Wagner returned from leave to preach his first sermon and received a standing ovation from the congregation.
In the online video, Leventhal described the process of discernment with Wagner as "heart-breaking, exhausting, and expensive" for Leventhal, his wife, the elder team, and the campus pastor team.
He added that he and Wagner are "good" and there is no "anger," "malice," or "slander" between them. For much of Wagner's speech in the video, Leventhal did not look at Wagner, but stared straight ahead.
Since November, it appears two other Watermark elders have left the original board of six men—Brian Buchek and Beaut Fournet. Fournet is now listed as an elder emeritus, but Bucheck no longer appears on Watermark's leadership page. The only remaining elders at Watermark are Mickey Friedrich and Kyle Thompson, though a third man, Blake Holmes, has been named a candidate for eldership.
Over the years, Wagner has been dogged by allegations of spiritual abuse published on a blog called No Eden Elsewhere.
In response to a tweet by a critic questioning Wagner's seeming humility when he announced he was taking a leave of absence in September, Wagner tweeted: "Mission accomplished." Wagner later deleted that tweet.
Wagner was tearful during his speech in the video Sunday. He confirmed Leventhal's statement that the two are at peace and are "in community together."
Wagner said he is excited about what God is going to do at the church in its next season and urged the congregation to obey their leaders.
He then applied the words Paul used to describe his apostolic ministry in Acts 20:26-32 to his own tenure at Watermark:
"With a clear conscience, I'm going to say this to you," Wagner said. "'Therefore, I testify to you this day that I am innocent of the blood of all men. For I did not shrink from declaring to you the whole purpose of God.'"
Wagner also warned the congregation with words from the passage, stating that "after my departure savage wolves" will come among you, "and from your own selves men will (rise up), speaking perverse things." Then, modifying Paul's description of his three years spent in Ephesus to Wagner's 22 years at Watermark, Wagner added, "Therefore be on the alert, remembering that night and day for a period of 22 years I did not cease to admonish each one with tears."
The congregation at Watermark responded to Wagner with a standing ovation. And Elder Kyle Thompson tearfully described how God had used Wagner "to disciple and grow and to model for me what faithfulness looks like more than anybody else, period."
Elder Mickey Friedrich then urged the church not to "try and judge whose version of events is right or wrong. That's for God to reveal or conceal." He added that "there are just too many layers" and that even Friedrich and Thompson "land at a different place than (Leventhal and Wagner) regarding why we've arrived here."
Both Wagner and Leventhal will remain at Watermark as elders emeritus, though the church said it is "proactively pursuing men to add to the Elder team."
According to the church website, Wagner and Leventhal "will spend time with their families preparing for whatever the Lord has next."
Watermark's Leadership Update Video:
Jackson Elliott contributed to this report. This piece has been updated.