A Wheaton College alumna is questioning the college's account of why it fired its former chaplain after receiving a text saying a professor is encouraging people to report stories about the chaplain to trustees and the media.
Within an hour of receiving an email announcing that Wheaton had fired Chaplain Tim Blackmon, for "inappropriate comments and actions of a racial and sexual nature," Wheaton alumna, Emma Schuchardt, said she received a surprising text from a fellow graduate.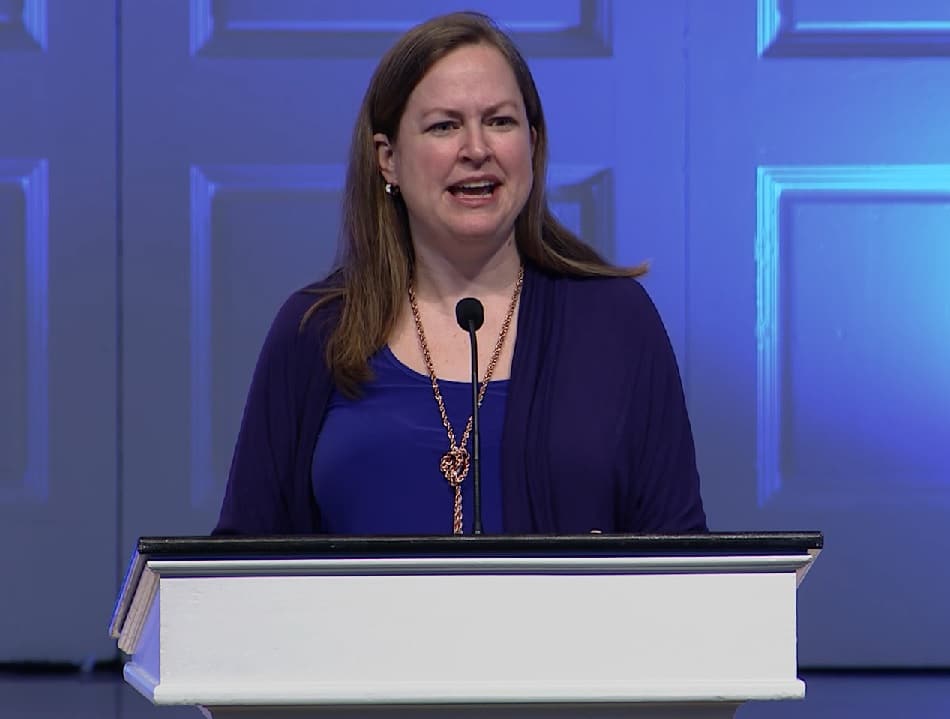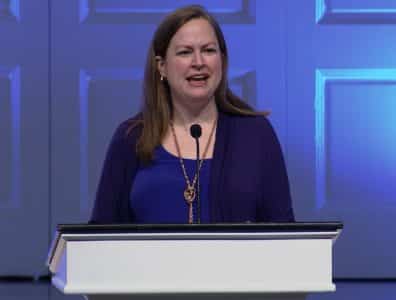 The text said that Dr. Beth Felker Jones, a Wheaton professor of theology, is encouraging people to report first-hand experiences about Blackmon because the situation is (and Schuchardt said this part was bold-faced and in quotes) "part of a bigger cultural problem at the college which needs to be addressed."
Schuchardt, who was president of Wheaton's Black Student Union before graduating in 2017, said the text specifically urged people to contact trustees and Sarah Pulliam Bailey, a Washington Post reporter, whom the text said could provide anonymity.
Schuchardt said the text urged recipients to forward the text to others, adding that the text she received had been forwarded at least twice.
Give a gift of $30 or more to The Roys Report this month, and you will receive a copy of "Wounded Workers: Recovering from Heartache in the Workplace and the Church" by Kirk Farnsworth. To donate, click here.
Prior to receiving the text, Schuchardt said she was confused about Blackmon's dismissal because Wheaton's initial email to alumni was "incredibly vague." However, after receiving the text, Schuchardt said she became suspicious.
"I was confused that the college sent out an email, and then within an hour I am receiving information about a specific reporter that a faculty member at the college is giving out," Schuchardt said. "That seemed a little too political."
Dr. Beth Felker Jones also posted a message on a private Wheaton College faculty Facebook page soon after the college announced Blackmon's dismissal. In it, Jones said that she had been "walking with victims on this for some time" and asserted:
Tim (Blackmon) is working to mobilize a story which would paint him as the victim of overzealous complainants. If you hear that story, I'd encourage you to hear the other side. . . . I am praying that we will stand up for victims and work for an investigation into how (Blackmon) was protected and culture change that will help Wheaton become a place where women and all people are treasured as image-bearers.
Dr. Brian Howell, professor of sociology and anthropology at Wheaton, urged Jones in the Facebook comment thread to post her message to another private Wheaton Facebook page, which has a larger audience. Jones responded that she would do so once Blackmon was removed from the page.
Howell responded, "Done."
Jones then posted her message on the Wheaton academic affairs Facebook page, as well. (Howell told me that he did not remove Blackmon from the academic affairs page at Jones' request, but simply because Blackmon was no longer employed by Wheaton.)
Jones has since removed both of her Facebook posts about Blackmon. She told me she did so because some of her colleagues felt she was "trying to stifle conversation."
Jones said she also was concerned that her message implied that she believed there was "some kind of conspiracy to protect (Blackmon)." Jones said she does not think there is a conspiracy but was speaking more generally about how it's "difficult to report when powerful men harass the person."
When I asked Jones about the text Schuchardt received, she said, "I don't know where that's from." I also asked Jones if she had talked to reporter Sarah Pulliam Bailey about writing a story and Jones said no comment.
Bailey did not comment on the record about the issue and has not published anything about Blackmon.
"Ideologically Problematic"
According to Blackmon, the first Title IX complaint against him concerned five theological articles that Blackmon gave an employee in 2017, which the employee "deemed ideologically problematic." Blackmon said the second Title IX complaint, which resulted in his dismissal, also focused on the articles from the 2017 complaint.
According to Wheaton College, the "outcome of the investigation" into Blackmon's behavior "had nothing to do with the theological content of any articles (Blackmon) shared with his staff."
However, Schuchardt said she suspects the ideological differences between Blackmon and Jones may have played a role—not just based on the text, but also on conversations she's had with other alumni and staff.
She said from her perspective—as both a student of Jones' and as a leader who interacted with Blackmon—Blackmon and Jones are on different ends of the spectrum when it comes to gender. Schuchardt described Blackmon's view as conservative and Jones' view as "much more progressive."
Schuchardt added that it's well-known on campus that Jones and Church of the Resurrection*, the church in Wheaton that Blackmon attends, have "major disagreements about gender."
I asked Jones if she knew anything about the content of the articles Blackmon gave the Title IX complainant. Specifically, I asked if any of the articles expressed a view on gender similar to that of Stewart Ruch, senior pastor of Church of the Resurrection, and Bishop of the Anglican Diocese of the Upper Midwest.
Jones said she believed they did, adding that one of the articles may have been written by Bishop Ruch. I also asked Jones if these articles were included in the Title IX complaint and she responded, "I believe they were. It has been a long time." She added, "(The articles) did not form in any way a basis for a decision."
Jones said she does not agree with Bishop Ruch's "theology of gender," but did not comment on the record about how their theology of gender differs.
However, Ruch is a well-known proponent of Theology of the Body (TOB), which teaches that the body is a symbol revealing truth about God's design for human sexuality. More specifically, TOB teaches that maleness and femaleness are essential dimensions of a person that cannot be exchanged.
In her 2015 book, "Faithful: A Theology of Sex," Jones affirms that bodily distinctions are important. Yet she also writes that "many things about the way we go about being male and female are socially constructed. They come not from our bodies, but from ways that we are shaped by the world."
I contacted Ruch for clarification on his views and input about the alleged disagreement with Jones, but he was not available for comment before publication.
Blackmon did not comment on the record about the matter.
However, Blackmon's lawyer this week released a statement to The College Fix, asserting that race factored heavily into Wheaton's decision to dismiss Blackmon.
"From the outset, Chapl(a)in Blackmon's race was very much at issue," Attorney Andrew Miltenberg said, adding that Blackmon was treated far worse than his white colleagues. Miltenberg also alleged that pressure to conform to the #MeToo movement and controversies surrounding Title IX investigations caused Wheaton to overreact.
I contacted Wheaton College numerous times to comment on this story, but no one responded.
A GoFundMe account has been created for Blackmon, who reportedly didn't receive any severance from Wheaton College. The fund seeks to help Blackmon pay off legal bills and launch a "new endeavor called 'BellHop Media.'"  
*Editorial Note: In full disclosure, I am a member of Church of the Resurrection in Wheaton and know Tim Blackmon, but not well. I also know Bishop Ruch.