Last week, a YouTube video from Willow Creek Community Church dropped. I clicked on it, wondering why Willow Creek watchers responded to it so viscerally. I read comments before I watched the video, and twenty seconds into it I understood. I understood and I was stunned, shocked, alarmed, and bewildered.
The video was an excerpt from a core meeting Willow Creek held for members on May 26, where new senior pastor Dave Dummitt and new South Barrington campus pastor Shawn Williams fielded questions from those in attendance. Among others, this question was asked: "Why is Bill Hybels' name rarely mentioned?"
Let me pause here.
It's been three years since the evening of March 23, 2018, the night in which a Chicago Tribune article revealed allegations of misconduct against Willow Creek's senior pastor Bill Hybels. The article left our family stunned, bewildered, and disoriented.
That Bill Hybels did such things was hard enough, but we simply could not believe that a church we loved and trust(ed) would so callously brand Hybels' victims as liars and colluders. I have language now to understand the events as a predictable pattern of institutional betrayal, but at the time I felt thrown into a tailspin. For me, a common disorientation was the question: Why are people angry at me for asking Willow Creek to tell the truth? 
Give a gift of $30 or more to The Roys Report this month, and you will receive a copy of "The Lord Is My Courage" by K.J. Ramsey to donate, click here.
Since then, I've watched Willow Creek move on without seeking true, redemptive healing. (More on that later.) The story about Hybels quieted, but emotions lurked and simmered at the surface always. Victims, family, and former staff and members would often be triggered by sermon titles and Willow Creek's flashy events and snippets of weekend messages that seemed careless in light of its larger story.
A pattern developed: We reeled and then we processed. Some tried to meet with elders and begged for truth-telling and then the story quieted once again. 
Unreconciled relations and unfinished reconciliations, however, seemed to be put behind us even if uncompleted.
Then came the video—and the question: why isn't this man who's shattered the lives of so many people mentioned anymore?
The answer to that question is sacred. It is delicate. It can destroy or it can contribute to a redemptive process. It holds the stories of abused men and women within it, men and women who suffered faith-shattering wounds and were buried beneath a powerful institution. We know their stories, we know (some of) their names, and we honor them by responding to their soul-trauma with compassion and truth and grace.
Before I continue, I offer this prayer my father and I wrote, printed in our recent book A Church Called Tov—that God will be gracious, that God will forgive, that God will heal, that God will restore people to himself and to one another, and that tov (the Hebrew word for goodness) will abound in Willow Creek.
Back to the video. I was instantly alarmed by the tone and the applause, and joking and fist-bumping between Senior Pastor Dave Dummit and South Barrington Campus Pastor Shawn Williams over who should answer the question: "Why is Bill Hybels' name rarely mentioned?"
I was alarmed by appeals by Williams to being "the new guy" as an excuse for not knowing how to respond. Abuse was labeled a "polarizing reality of people's perspectives."
Williams said he talked to people "who can't understand why Bill was treated the way he was treated." I was alarmed that an answer to a question so delicate and sacred would be treated with cavalier attitudes and back-slapping and no mention of the victims. Or concern for their deep, enduring wounds.
And then this: Williams spoke about the life-changing impact Bill Hybels had upon his life. He described Hybels as a "once-in-a-generation leader." Williams described Bill or Willow Creek as a broken tree who produced good fruit.
The senior pastor at Willow Creek Community Church, the successor to Hybels, Dave Dummitt added, "I agree with everything you said," labeling Williams' words beautiful.
On that stage, with seemingly no pre-planning, he invited Williams to share that same message at a weekend service to a wider audience. They spoke of Hybels with great respect and deference.
This needs to be said. The men's descriptions about Bill describe something real. He was influential, he was a gifted leader, and he introduced thousands to Christ. He wrote books, and he shared great leadership principles.
But what Williams and Dummitt did on stage was wrong.
It was wrong because they downplayed the evil of abuse. They re-wounded the women. Hybels is (as far as we know) unrepentant. Saying he had a "shadow side" is a severe underestimation of sexual predatory behavior.
Above all, this: Abused men and women do not want to hear their abuser's name lauded and clapped about in a church before leaders in that church. The entire eight minutes were recklessly, needlessly wounding. They lack pastoral presence, and they lack discernment and wisdom. 
It was unwise, unprofessional, and non-pastoral for Shawn Williams, a recent staff addition, to answer that question. The question should have been answered (1) only by the senior pastor and (2) never so casually as in a question-and-answer session.
This is a story of deep trauma and tragedy, a story whose response requires preparation, prayer, counseling, and clear indication to the church that something very serious about Willow Creek will be discussed from its platform. And if that conversation is to occur in public, the women should be consulted and prepared and satisfied with what is to be said.
Should Bill Hybels' name be mentioned? This is what I think: Yes. Yes, it should be mentioned. But it should not be celebrated, as Williams and Dummitt directly stated and indirectly did with continuous praises and accolades.
Hybels' name should be mentioned, yes, but in a Yom Kippur (Day of Atonement) sort of way, with seasonal or continuous confession and sorrow and repentance. Yes, he had an impact, but the entire impact is stained beyond praise.
Willow Creek should tell the truth about itself, confess its complicities and sins, and receive God's forgiveness and healing. But confession means to admit, to name, to describe, and to own what happened. It means to affirm the truth teller(s), name the abuser and his wrongdoings, and confess all complicity. It means to publicly acknowledge the harm done and express a sincere desire to change.
I understand this May 26 core-meeting was not a confessional service, but it appears to me Willow Creek skipped Yom Kippur. This was a missed opportunity for Dummitt to affirm the courageous women, to name Hybels' sin, and to confess the church's complicity in contributing to a culture that allowed it. 
Think about it: an abuser was praised by Willow Creek's new leadership. The victims were unnamed and dragged through a callous rehearsal of the man's stained accomplishments. 
The question was Why is Bill Hybels' name rarely mentioned? The real question is Why were the women once again dishonored?
I was baptized by Bill Hybels. I attended Willow Creek for 20 years, I was a member, and I met my husband there. The man was influential in my life, too. I offer a prayer for him here, again printed and adapted from A Church Called Tov:
Father of All Mercy,
You know the hearts and minds of all your people.
You know all and you reveal your truth in Christ.
Grant to us, your people, including the pastors mentioned in this post, to know the truth of the gospel and to know the truth of your grace, which transforms us into Christlikeness.
Grant further, O Lord, the rich graces of reconciliation between those on opposing sides of the devastating events at Willow Creek.
Grant this so that we may live in the light, knowing the graces of your forgiveness and power and walking in the way that brings you all the glory.
Through Christ, who lives with you, the Holy Spirit, one God, now and forever.

Amen.
Video of Willow Creek pastors discussing why Bill Hybels' name is rarely mentioned: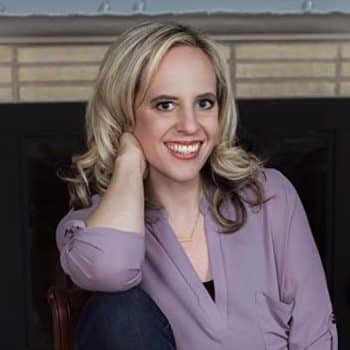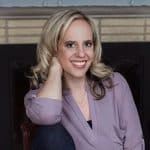 Laura Barringer is an outspoken advocate for the wounded resisters of institutional abuse. Laura is co-author of A Church Called Tov: Forming a Goodness Culture That Resists Abuses of Power and Promotes Healing (October 2020). She has also written articles for The Jesus Creed and Overthinking Christian blogs. You can read more at churchcalledtov.org and follow her on Twitter at @laurambarringer.
To listen to The Roys Report podcast with Laura and her father and co-author of A Church Called Tov, Scot McKnight, click here.