Willow Creek Community Church and Harvest Bible Chapel—two churches rocked by recent scandals—have received millions in COVID relief funds.
According to a list released by the Small Business Administration (SBA), Willow Creek received between $5-$10 million as part of the Paycheck Protection Program (PPP). Harvest Bible Chapel received at least $2.5 million from PPP.
The purpose of the paycheck protection program is to preserve jobs. And the SBA will forgive loans if certain criteria are met, like employees remaining on the payroll for eight weeks.
According to Willow Creek Executive Pastor Tim Stevens, the exact amount Willow Creek received in PPP money is less than $6 million. He added that the church has met the requirements of loan forgiveness by not reducing staff through June 30. (The church received the loan in April.)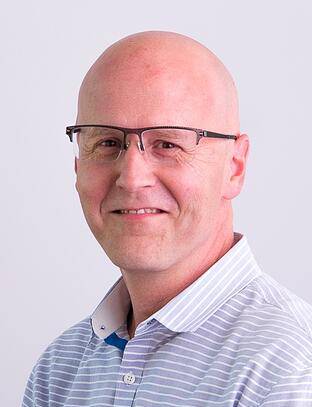 However, Stevens confirmed a report I had received that Willow Creek plans to furlough some of its employees later this month. Stevens did not disclose how many employees will be laid off. But he said the church will lay off "everyone who's not able to do their job because buildings are closed and services aren't happening" due to COVID.
Give a gift of $25 or more to The Roys Report this month, and you will receive a copy of "I Can't Hear God Anymore: Life in A Dallas Cult" by Wendy Duncan. To donate, click here.

Stevens added that Willow has "every intention" of hiring back these employees once the church can resume in-person services.
When asked if the church had informed the congregation about receiving the PPP loan, Stevens said that the information had been shared "in several leadership circles," including the "entire staff." However, he said the church did not announce the loan publicly "as we weren't gathering for in-person services or meetings at the time."
I also reached out to Harvest Bible Chapel for details on its PPP loan and current staff situation, but no one responded.
However, an elder update in May stated that Harvest had been given a $2.55 million PPP loan. The update added that the majority of the loan should be forgiven, and that any amount not forgiven will be repaid at a one-percent interest rate.
Financial Woes Follow Scandals
Though the PPP loans cover losses due to COVID, both Willow Creek and Harvest have also suffered heavy losses due to recent scandals involving their senior pastors.
In 2018, Willow Creek's senior pastor, Bill Hybels, retired early and the entire elder board stepped down, following allegations Hybels had sexually abused numerous women.
Similarly, Harvest Bible Chapel fired its senior pastor, James MacDonald, in 2019, after months of reports of spiritual and emotional abuse, as well as financial misconduct, and the airing of a vulgar "hot mic" recording.
In February, The Roys Report published an article, revealing that attendance at Willow Creek had dropped from 25,000 in 2015 to below 18,000.
Giving at Willow's main, South Barrington campus is currently $2.1 million behind budget. Two weeks ago, South Barrington recorded a weekly total below $300,000—the lowest, weekly total at that campus in years.
When asked whether the drop in giving has motivated the staff furloughs, Stevens replied, "It plays into it, yes. There's a shortfall and PPP funds have run out."
But Stevens added that the furloughs are also a "stewardship issue" because people are being paid for jobs they can't do since the church building is closed.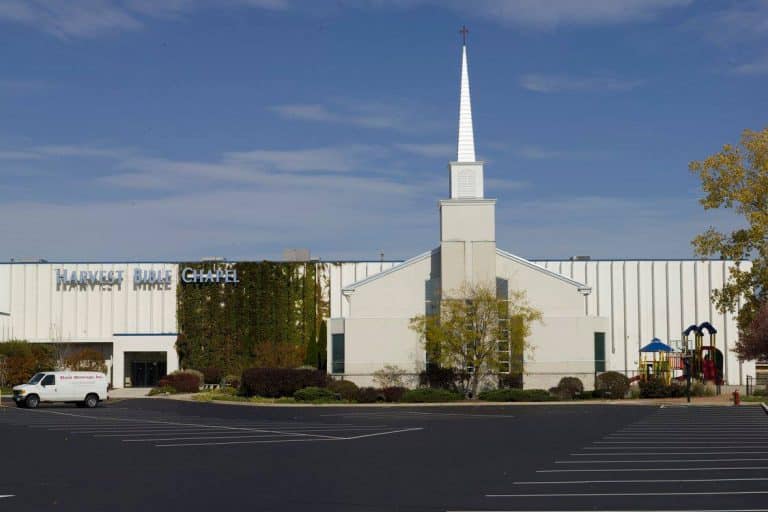 Giving is also down at Harvest Bible Chapel.
Donations were about $1.5 million below budget at the end of May. Then in June, giving fell about $300,000 below budget, bringing the total shortfall for the year to $1.8 million.
Current attendance for Harvest is not known. However, the church dropped from around 12,000 in attendance to 8,500 within months of MacDonald being fired in 2019.
Harvest also remains in arbitration with MacDonald over financial issues and rights to Walk in the Word, MacDonald's former broadcast ministry. According to a June elder update, the church anticipates the arbitration to be completed by the end of the summer.
Other Ministries Plagued by Scandal Receive COVID Funds
Several other megachurches and religious nonprofits formerly embroiled in scandals have received millions in COVID funds, as well.
These include Joyce Meyer Ministries Inc., whose finances were investigated by a Senate committee in 2007-2011. Meyer's ministry was approved for $5-$10 million.
Another ministry that received $2 million or more includes Kanakuk Ministries—a ministry whose former president, Pete Newman, was found guilty of sexually molesting children in the ministry. In 2019, a victim won a $20 million judgment against Newman and Kanakuk. Lawyers claimed Kanakuk's management knew about Newman's inappropriate behavior, but was slow to act.
Also receiving $2 million or more was Summit Church, where Southern Baptist Convention President J. D. Greear pastors. Greear recently has come under fire for hiring Bryan Loritts, a pastor accused of covering up sex crimes and touting a fake doctorate.
Another recipient of $2 million or more was Shadow Mountain Community Church where David Jeremiah pastors. Jeremiah lost his membership in the Evangelical Council for Financial Accountability in 2010 for questionable financial dealings.
The Potter's House, where popular prosperity preacher, T.D. Jakes, pastors, also received at least $2 million in PPP funds. Jakes lives in a multi-million-dollar mansion and has a net worth estimated at $18 million.   
Elevation Church, where Steven Furtick pastors, received more than $2 million in PPP funds, as well. Furtick has faced criticism for his posh lifestyle and undisclosed salary set by a board of other megachurch pastors.
In all, religious organizations with loans over $150,000 received at least $3.5 billion, and potentially as much as $7 billion, in forgivable, government loans.
In April, I recorded a podcast with Chuck Bentley, president of Crown Financial Ministries, who urged Christian ministries and churches to exercise extreme caution when considering taking government money.