A successful Texas businessman has come forward with new allegations that Joe White, director of Kanakuk Kamps—one of the largest Christian camps in the world—covered up sex abuse by now-convicted child molester, Pete Newman.
The new allegations were published today in an article by Nancy French at The Dispatch.
French reports that Toby Neugebauer, co-founder of Quantum Energy Partners and Banzai Capital Group, told White about Newman's abuse in 2009.
Neugebauer says that White responded by urging Neugebauer to "protect the camp" by not calling authorities, and argued that if Neugebauer's family or the victim's family blew the whistle, they would be doing "the devil's bidding."
Neugebauer also contends that White tried to minimize the abuse by claiming it was an isolated incident.
Give a gift of $25 or more to The Roys Report this month, and you will receive a copy of "Is it Me? Making Sense of Your Confusing Marriage" To donate, click here.
But as French has reported earlier, parents in 2003 complained to Kanakuk leaders that Newman had been swimming and four-wheeling nude with campers. White and then-camp executive director, Kris Cooper, reportedly responded by placing limits on Newman's activities.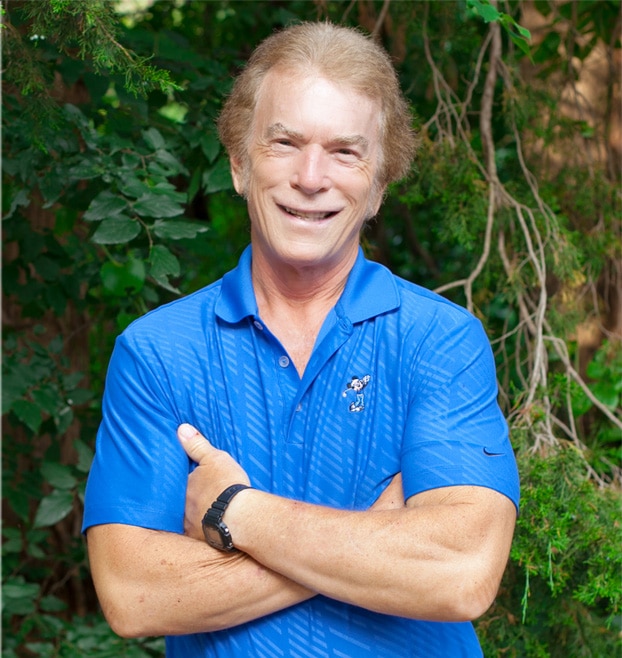 Last month, Nancy French and her husband, well-known political commentator and former attorney, David French, published an article outlining a history of abuse, lawsuits, and multi-million dollar settlements against Kanakuk or staff members.
Since then, no camp leaders have resigned or been fired for "their inaction towards a decade of Newman's nudity and parental complaints, even though they promoted Newman and made him the focal point of promotional materials," French writes.
The Story Behind Newman's Confession
French's story today doesn't simply include Neugebauer's confrontation of White. It also tells how Neugebauer confronted Newman and got him to confess his crimes.
French writes that Neugebauer was a parent of Kanakuk campers and also a supporter, who sponsored dozens of kids so they could attend the camp.
In February 2009, Newman reportedly invited one of Neugebauer's sponsored children to a Kanakuk-related retreat in Alabama. And Neugebauer allowed the child to use his frequent flier miles to attend the event.
French reports that Newman tried to shower and sleep naked with the boy during the retreat, but the boy refused. Afterwards, the boy's mother told Neugebauer about what happened.
Neugebauer then confronted Newman on the phone while his dad, former U. S. Representative Randy Neugebauer, was standing nearby as a witness. (French says the elder Neugebauer confirmed his son's story.)
Neugebauer said Newman pleaded for another chance, but Neugebauer insisted that Newman confess what he'd done to his superiors at Kanakuk.
Newman was fired by Kanakuk on March 10, 2009. On April 15, 2009, a caseworker contacted the Sheriff's department. And on September 15, 2009, Newman was finally arrested by authorities in Missouri and charged with sodomy, sexual misconduct with a child, and enticement.
During the months leading up to his arrest, however, French reported that a Kanakuk camp director told employees that Newman was dealing with overly sensitive families but would be returning soon.
Newman currently is serving two consecutive life sentences plus 30 years.
Child Pornography, Trafficking & Calls for FBI Investigation
French's story today also includes reports by a victim's family that Newman solicited pictures of their son's genitalia, which the boy supplied.
Others told French about a time when Newman arranged for full body massages for boys aged 13 to 16. A witness added that Newman got him to videotape the moment the boys were told that a masseuse would massage their groins.
For this reason, families have feared that pictures or recordings of their children exist. French reported that one victim's father recently submitted a "Sunshine Law" request to try and find out the contents of Newman's devices. Taney County prosecuting attorney William Duston reportedly responded that pulling the files will take about a month.
According to French, Neugebauer regrets not contacting federal law enforcement because he believes Newman's crimes involved interstate trafficking of children.
Several experts in sex trafficking and abuse reportedly agree that Newman's crimes should be investigated by the FBI.
Attorney Ben Bull of the National Center on Sexual Exploitation's Law Center told French: "This scandal has the trappings of interstate trafficking of children for the purpose of sexual exploitation."
Similarly, Rachael Denhollander, a prominent advocate for sex abuse survivors wrote: "The level of abuse and cover-up that has taken place at Kanakuk is extreme and follows well-established patterns of organized trafficking and production of child sexually abusive material (child porn) . . .
"A detailed investigation not just of the abuse, but of the cover-up, needs to be undertaken immediately. Pete Newman was protected and promoted despite clear reports of sexually abusive behavior, making it extremely unlikely that he was acting alone."
The Roys Report reached out to White and Kanakuk Kamps for comment on French's article, but no one responded.