(Helping report and write this story was a friend and colleague, Patti Townley-Covert. You'll find her bio at the end of this article.)
"It felt like rape." That's how Bonnie Brztowski described the sexual encounter with her estranged husband on the first night of their intensive counseling session with the Soul Care ministry at the Chicago-area megachurch, Harvest Bible Chapel (HBC). Since she and her husband hadn't spoken or seen each other in over a month, Brztowski said she had specifically requested separate bedrooms. Yet Brztowski said her request was not honored.
According to Brztowski, that intensive session came after two years of suffering through an emotionally abusive marriage. She said that only two weeks after her wedding in 2010, her husband claimed he had made a mistake. The two immediately started Soul Care counseling. But by May 13, 2012, his lack of commitment, silent treatment, and other punishing behaviors—like cooking a celebratory dinner for his 10th anniversary to his previous wife—resulted in Soul Care's instructions to separate.
So, the idea of sharing one bedroom with one queen-sized bed at the beginning of the intensive counseling session horrified Brztowski, especially given the teaching on submission she said she'd received at Harvest. "This was very awkward as I knew that Harvest upheld the belief that I am to submit to my husband regardless of how I felt," Brztowski said. So reluctantly, she said she did what she felt she was expected to do—and felt violated.
"This was very awkward as I knew that Harvest upheld the belief that I am to submit to my husband regardless of how I felt."
Brztowski's experience of feeling violated and unprotected at Harvest is not isolated. We've spoken with several women who underwent counseling at Harvest, who say they felt pressured to remain with abusive husbands and to submit to them. They also said that Harvest leaders ignored the signs of their abuse and failed to hold their abusers accountable. Two of these women—Brztowski and Anne Frers, the wife of a former Harvest pastor—agreed to tell us their stories on the record.
Give a gift of $30 or more to The Roys Report this month, and you will receive a copy of "I Didn't Survive: Emerging Whole After Deception, Persecution, and Hidden Abuse" by Naghmeh Abedini Panahi. To donate, click here.
Though Frers' and Brztowski's experience occurred between 2012—2016, the leaders involved in both women's stories remain in positions of authority at the Great Commission Collective (GCC). This is the church planting organization formed with many of the independent churches that were part of Harvest Bible Fellowship—the church planting group founded and then disbanded by now-disgraced, former Harvest senior pastor, James MacDonald.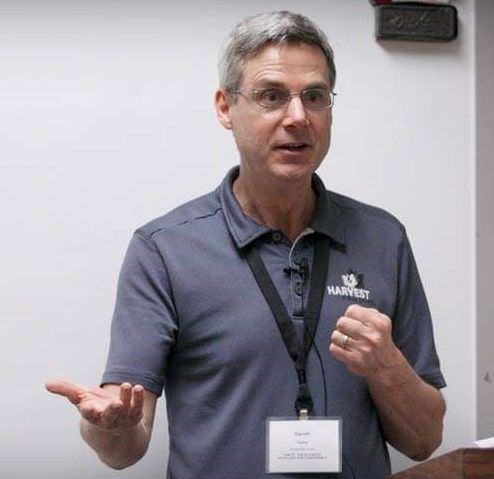 Garrett Higbee, who played an important role in both women's stories, used to be the executive director of Biblical Soul Care at Harvest, but now serves as the director of pastoral care for GCC. (In a story published earlier this year, Higbee admitted that during his time at Harvest, he directed church employees to spy on a relative of James MacDonald.) Higbee also is the president and chairman of Twelve Stones Ministries and Soul Care Consulting.
Frers' story, which will be told in part two of this series, also involves two GCC churches and another senior GCC leader. Fearing repercussions, both Frers and Brztowski asked us not to name their ex-husbands. (Frers now goes by her maiden name and requested we not use her married name.)
We spoke with Higbee about the women's allegations and he denied that Soul Care ever instructed women to return to abusive marriages and added that women in his ministry were treated fairly and with respect.
But Brztowski and Frers say otherwise.
"Submit to him . . . and suffer as Jesus did"
Brztowski says her difficult marriage and counseling experience were exacerbated by the fact that she was employed at Harvest and afraid of losing her job. For 12 years, Brztowski worked as an administrative assistant at HBC's Rolling Meadows, IL, campus. And she said two of her direct supervisors and the human resources director were assigned to oversee her marriage counseling. Brztowski said she felt she would lose her job if she rejected her supervisors' advice.
Higbee didn't deny that Harvest asked Brztowski's supervisors to oversee her counseling, but he said he didn't believe the arrangement put any pressure on Brztowski. "Oh no, I don't believe so," Higbee said. "Maybe implicitly, but not explicitly, no."
But Brztowski's friend, Dorie Lorden disagrees. She said Brztowski was "always walking on a tightrope. How can you possibly be yourself, be authentic? If you can't be authentic in counseling, you can't get any real help. Harvest has this mentality, let's make it work at any cost."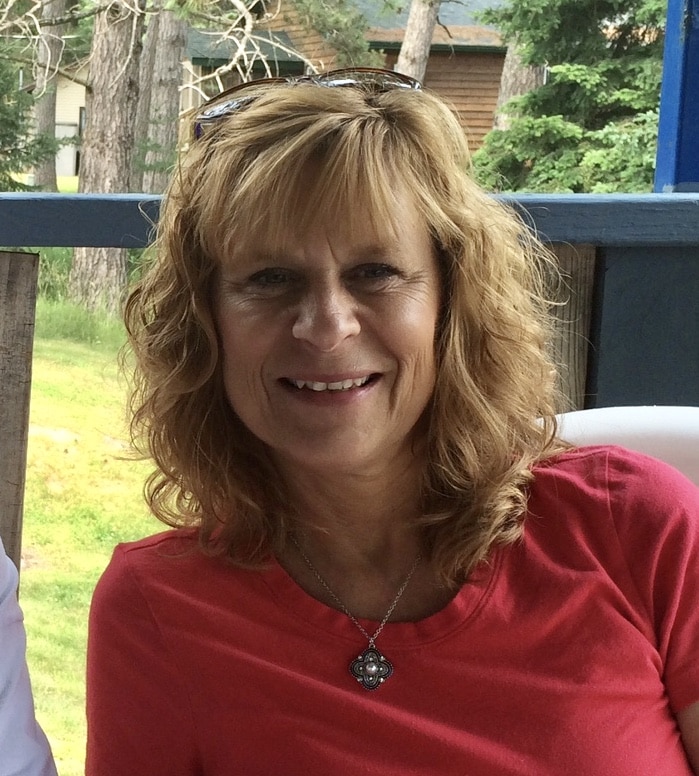 Higbee led the intensive counseling during which Brztowski said she and her estranged husband were given one room for sleeping. When asked why Brztowski and her husband had been assigned to one room, Higbee neither confirmed nor denied that it happened. However, he said, "I would be shocked and deeply disturbed if she was forced to be in a situation that she didn't feel comfortable with." 
Yet, Brztowski said the sleeping arrangements weren't the only thing that made her uncomfortable with the intensive counseling. Rather than focusing on her husband's abusive and manipulative behavior, she said Higbee's counseling was very one-sided and "focused on my lack of compassion, the anger I had towards my husband, and the 'obvious break' in my relationship with God." Brztowski also said that Higbee asked her husband to share his life story in counseling, but she was never asked to share hers.
According to Brztowski, she felt she had no voice. "Anything I did share in response to my husband, was going to be used against me."  Well-aware of the accountability she faced as an HBC employee, Brztowski said she ignored her "sense of injustice" and "allowed and participated in" Higbee's and her husband's "tearing apart of my character as a Christian woman."
"I would be shocked and deeply disturbed if she was forced to be in a situation that she didn't feel comfortable with."
As the session ended, Brztowski said Higbee instructed the couple to move back in together immediately. Brztowski said she was told to submit, minister to her husband, and work on her "anger issues." She said Higbee never addressed her husband's abusive behavior.
Higbee disagreed with Brztowski's recollection, though he did not address what specifically happened during her counseling session. He said Soul Care counselors would not have been trained to give such instructions either in tone or intent.
Instead, Higbee said he focuses on leading the husband to conviction of sin and regaining trust with his wife through loving and serving her. He said he would require the husband to do this before asking a wife to submit to her husband "in a way that makes her vulnerable physically or otherwise."
Also present during Brztowski's intensive counseling was a married couple Harvest designated as "advocates" for Brztowski: Eddie and Diane Birkenstock. Diane was director of human resources at the time and now is financial services manager at Harvest. We emailed Diane repeatedly for comment, but she did not respond. We also contacted Brztowski's ex-husband for comment, but he did not respond either.
Following the intensive counseling, Brztowski said she and her husband followed Soul Care's instructions and moved back in together. And Brztowski said she became desperate, angrier, and started having panic attacks.
For reasons she didn't understand, Brztowski said her husband went days at a time without speaking to her, was rude to her adult children, and refused to attend their small group. Brztowski's 36-year-old daughter from a previous marriage, Jennifer Reed, said that though time has erased some details of her mother's ordeal, one stands out.
Reed said her former stepfather once abandoned her mother when on a "romantic getaway" that had been prescribed by Higbee. As a result, she said her mom had to travel 10 hours by bus and taxi to get home.
"You have the strength to do this, to suffer. It's the woman's responsibility to fix the marriage by her obedience to Christ."
Brztowski said that getaway took place about a month after the intensive counseling session. She said she did not feel safe or comfortable going on the trip with her husband but did it because she believed she'd be fired if her marriage failed and was "desperate." She said she called her Soul Care advocates from the hotel where she was abandoned, and they told her to find her way home on her own. She said after she got home, she spent the night at her daughter's house "completely frazzled by the trip."
After that experience, Brztowski said Soul Care once again instructed the couple to separate. Several months later, Brztowski discovered that her husband had filed a joint tax return without her knowledge, which she suspected contained false deductions. She said when she informed Soul Care, her counselors told her to trust God and to believe that her "friends at Harvest" would care for her if the IRS ever pursued her. "I was dismayed because there was no concern that my husband could be doing something illegal that would implicate me," Brztowski said. Independently, Brztowski said she found an accountant who helped her file an "innocent spouse" document to the IRS.
I spoke with Nathan Scroggins, one of Brztowski's Soul Care counselors at the time. He said he remembers something about a tax return but couldn't remember details. He said in general, he encourages people to go to authorities if they suspect someone has broken the law. 
About eight months later, "with no apparent progress or accountability for my husband," Brztowski said Soul Care told her that her separation from her husband was "unbiblical," and she needed to live with him again. She said she was also told "to submit to him as head of the home, trust God, and suffer just as Jesus did for me."
According to Brztowski, the general message that Harvest communicated to her was: "You are the strong one. You are the committed Christian. You have the strength to do this, to suffer. It's the woman's responsibility to fix the marriage by her obedience to Christ."
A Macho Culture
Mike Mahoney was a long-time member at Harvest and served on staff as a counselor from 2009—2012. (He has since left the church and his son, Ryan Mahoney, is one of the authors of The Elephant's Debt, a blog critical of Harvest and MacDonald.) Mahoney said he remembers counseling Brztowski and her husband before the intensive counseling. He also confirmed Brztowski's story about being stranded on a prescribed weekend getaway and told to find her own way home.
Mahoney said he believed Brztowski's account of how she was treated. Mahoney said Higbee and some other men on staff displayed an attitude of "superiority" to women. He said this was not usually overt in the presence of women but would come out only in all-male settings.
"Women were easily dismissed," Mahoney said. "I don't think they were biblically cherished and honored. They were not given the value and the worth in their contribution to marriage."
"Women were easily dismissed . . . I don't think they were biblically cherished and honored."
However, Terri Streich, another former counselor at Harvest, said she never got that impression from Higbee. She said Higbee always seemed respectful of the women she observed him counsel.
Scroggins said "there was kind of a macho culture at some level" at Harvest. But he added, "I believe there was a good attempt to go after the men in a way that would help them be good leaders . . . not in a macho way, but in a humble way."
Higbee denied that his ministry sent the message that women needed to submit to abusive men and suffer. "How that came across or what exactly was going on in that moment, I don't know how," he said, "other than something either being misunderstood or misinterpreted or someone not being as sensitive as they should have been."
Brztowski said she eventually found a new job and separated from her husband. "My last day on staff at Harvest was also my last day of Soul Care counsel, my last day of attending services at Harvest, my last day of serving at Harvest, my last day of attending ministry groups/events at Harvest, and my last day of daily devotions in God's Word for two years," she said. 
Even so, Brztowski said she sought marriage counseling elsewhere, with and without her husband, because she wanted to follow Scriptures concerning biblical submission. However, in 2015, Brztowski said her husband divorced her.
Trying to Heal and Reconcile the Past
After leaving Harvest, Brztowski said she spent the next three years "recovering and renewing my relationship with God." She added that she enrolled in Celebrate Recovery "to find out what my issues were in staying for so long at an abusive job/church" and not walking away earlier from an abusive marriage.
On February 28, 2019, Brztowski sent Higbee a four-page letter, confronting him for what had happened to her during her counseling at Harvest, and listing numerous allegations. Higbee replied with a one-paragraph email, stating:
". . . I am saddened by your experience on many levels. Please forgive me for any part of making this harder and missing some important dynamics that apparently caused you to feel even more abused, misunderstood and traumatized. So thankful you are growing closer to the Lord!  Thanks for praying and for sharing this. I am learning and open to seeing things I did not see before." 
About three hours later, Higbee sent a second email saying, ". . . I am so sorry for the awkwardness of the intensive situation.  I would've never wanted you to feel unheard or unprotected in any way."
Other than Higbee's two brief emails, Brztowski said she has not heard anything more from him, which did not surprise her. "When the leaders at Harvest, the counselors, and my ex have said I'm sorry, what has been expressed is: 'I'm sorry that you have been hurt.' This is very different than: 'I am sorry about the wrong I have done and the pain it has caused you. What can I do to rectify the situation and earn back trust in relationship with you?' I have never received such a statement from anyone regarding the counseling issues at HBC or in my marriage."
In part two, we tell Anne Frers' story, the former wife of a Harvest pastor who says she was abused over a period spanning more than a decade. Her story, though unique, includes similarities to Brztowski's.
Patti Townley-Covert is an award-winning freelancer, who lives in Southern California. She is currently working on her memoir: The Windblown Girl: A Love Story about Self, Sex, and Social Justice. For more information, see ptcovert.com