Young Life—one of the nation's largest youth ministries, involving more than 400,000 youth and 55,000 staff and volunteers—is being accused of ignoring or covering up allegations of sexual misconduct.
Following a six-month investigation that included interviews with 35 people, including 10 alleged victims, last week Business Insider reported an extensive 7,300-word exposé. Their reporting found that, since 2000, at least eight Young Life staff members and volunteers have been charged criminally, following alleged sexual abuse of others involved with the ministry.
Alleged victims have recently filed four separate complaints with the Equal Employment Opportunity Commission (EEOC). A related lawsuit against Young Life, claiming the organization's complicity in incidents of sexual abuse and racial discrimination, was settled out of court in September. 
Recently, survivors have also launched a group on Instagram, called @MeTooYoungLife, which compiles stories of former Young Life staff and volunteers who allege abuse and misconduct.
Young Life's Chief Human Resources Officer, Lashanna Farley, responded with a statement to The Roys Report. "The safety and well-being of children and youth is a top priority for our organization, and abuse is not tolerated," she said. "While we feel that one case of abuse is one too many, we do disagree with the (Insider's) article's conclusions about our culture. We do not have a widespread culture of abuse."
Give a gift of $50 or more to The Roys Report this month, and you will receive a copy of our two-book "Anti-Bullying Bundle" featuring No More Christian Nice Guy and Free Us From Bullying. To donate, click here.
A source with ties to Young Life noted that the four EEOC complaints and lawsuit have been filed by one law firm, Rathod Mohamedbhai LLC, based in Denver, Colo. This law firm has also promoted the survivors Instagram account, though a representative said the account was initiated by Rathod Mohamedbhai's clients not the firm.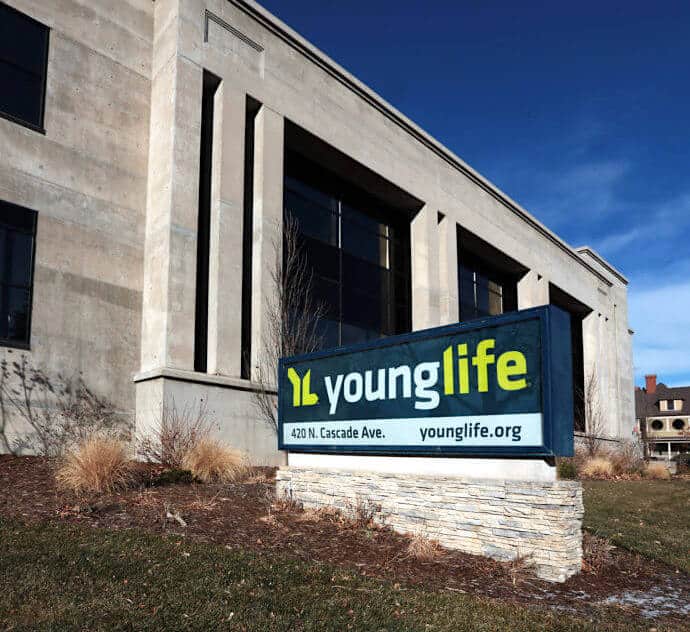 Founded in 1941 and operating in 105 countries, Young Life states online that its policies regarding sexual misconduct, anti-harassment, and mandatory reporting of abuse are extensive.
Alleged victims tell a different story. Becca Wong, currently a senior at University of Michigan, filed one of the EEOC complaints. "I don't think that the harm that Young Life causes is justified by the Christians they produce," said Wong, as reported by Insider. "You can't justify bringing youth to Christ when a percentage is sexually assaulted and left with no support system."
Similarly, Erin Watts shared on Instagram how she was sexually harassed and bullied by a fellow staff member when serving at a Young Life chapter in La Grande, Oregon. Watts says she reported the incident to the ministry's regional director. According to Watts, the response led by Young Life HR was "worse than the initial abuse," and focused on rehabilitating the abuser rather than victim recovery.
Some sources in the Insider story concede that Young Life's national headquarters in Colorado Springs has detailed policies. However, the report quotes former and current Young Life staff—some anonymously—who say local chapters often lack the training to properly report and handle alleged sexual misconduct.
The ministry states it is "defending itself vigorously" against the four active EEOC claims.
Farley also notes that these current matters have sparked a review process. "For some months, we have been reviewing our training processes for our leaders on the field. We are taking some time now to evaluate all of our policies to determine whether they should be revised," she said.
One college student's story
The Insider investigative story recounts multiple incidents of abuse in-depth from across the U.S. One of them is Becca Wong's. She joined Young Life in 2018 as a freshman at University of Michigan in Ann Arbor, and within a year was recruited to be a volunteer leader.
Wong says that a male leader with Young Life approached her at a sorority party and touched her inappropriately. Her friend, Maddie Malvitz, told the Insider that the same male leader subsequently forced Malvitz to perform oral sex on him that night and attempted further sexual misconduct.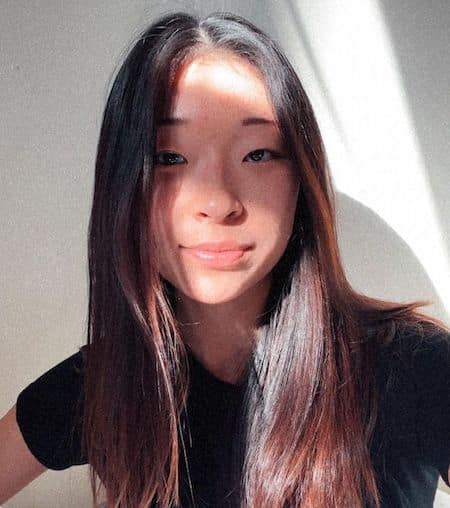 According to Wong's EEOC complaint, she claims the male leader initially faced no repercussions after she reported what happened to her to Lisa Woodworth, a Young Life staff member. A few weeks later, Wong says she was assigned to co-lead a group at camp with the same male leader, who never acknowledged his misconduct.
Later that school year, when she learned of the alleged assault perpetrated against Malvitz, Wong says she reported it to Woodworth and other Young Life leaders, without using her name or the perpetrator, to protect confidentiality. Within days, Wong alleges she was dismissed from her position with Young Life (as was the male leader). Insider reports reaching out to Woodworth several times for comment, with no response.
Young Life has denied all claims, in particular that retaliation occurred. "Contrary to the narrative in the Insider article, we have investigated the claims of Becca Wong," said Farley. "(This is) an active EEOC claim, and we are abiding by and honoring the confidentiality expectations which are a hallmark of the EEOC process."
Interviewed last week by University of Michigan's college newspaper, Malvitz spoke of the trauma she has faced since that alleged incident. "My trust in church structures . . . has declined extremely," said Malvitz.
"(Young Life) has hurt me so much further than I can explain by using the word of God or saying that what they were doing was more important than the pain I was going through."
Speaking out online—and in court
In a recent Instagram post, Wong stated one reason for sharing her story. "It's to demonstrate how quickly Young Life will turn on anyone who they believe will taint their reputation or impact the effectiveness of their ministry."
Four other alleged victims share their stories on @MeTooYoungLife, including former Young Life staffer Watts in Oregon. After a male Young Life staff member made sexually explicit comments, she says she reported it to her superiors. This started a year-long process led by Young Life's HR team of what Watts referred to as minor reprimand and "rehabilitation" for him.
Watts states in her post: "I expressed legitimate concerns, they were ignored… I was placated and retraumatized for three months." She resigned from Young Life in July, and the male staffer at issue no longer works for the ministry either.
One victim of abuse found some resolve after legal action that generated headlines last year.
In the summer of 2019, Laureana Arellano became a volunteer leader at Young Life's Rocky Creek Ranch in southwestern Colorado. She alleges that a fellow volunteer, Cory Lange, sexually assaulted her while they were both working in the camp kitchen. Specifically,  she alleges that Lange put his hands down the front of her pants in front of a dozen staffers.
Arellano reported the incident to seven Young Life staff, including two supervisors, one of whom reportedly dismissed it as Lange being "friendly." Arellano filed a lawsuit against Young Life last summer. Following a recent settlement deal, the judge closed the case on September 7. However, that incident is also reportedly noted in an EEOC complaint she recently filed.
In response, Young Life spokesperson Gabe Knipp stated: "All of the claims in the lawsuit have been resolved, except for the pending claim with the EEOC. Young Life did not admit fault in any resolved claims."
Protecting people or the organization?
Heading up Young Life's HR team, Farley said "under no circumstances would we minimize" reports of abuse. "Our posture is to fully empathize with anyone who feels that they've been harmed, and to first listen," she added. "Then there's a process of investigation, hearing from those who might be accused, and getting the whole story."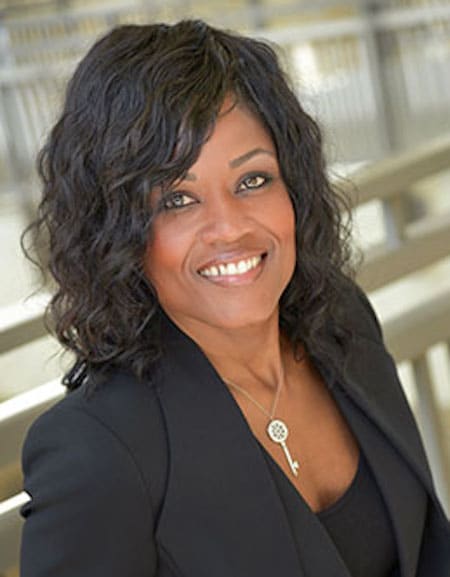 Young Life staff and volunteers are mandatory reporters of abuse, according to the law in most states and ministry policy. However, Young Life directs its workers to contact the ministry's 24/7 service center at headquarters first with allegations of abuse, rather than report directly to authorities.
Farley asserted that this policy is to support field workers, not a means of protecting the organization. "(Our) leaders in the service center are equipped to assist in that reporting to local authorities, even if it's against someone in the organization," she said.
Rick Rossein, a professor at the City University of New York School of Law, countered in the Insider article that such a policy "probably has the effect of discouraging people" from reporting alleged abuse incidents. If Young Life staff faced repercussions from the ministry for a direct report to authorities, Rossein stated that would be unlawful under federal employment law.
According to Theresa Kerr, an investigator at Rathod Mohamedbhai LLC working with their attorneys, more alleged victims and witnesses of harassment and abuse have reached out to the firm since the Business Insider piece published. "We will soon be interviewing additional witnesses and alleged victims," Kerr added.
Farley said few parents of currently enrolled students or alumni have contacted Young Life regarding the recent allegations, but she says leaders are open to dialogue.
In the event further alleged abuse incidents are brought forward, Farley says they will conduct a full and fair investigation. "While it is painful for these stories to come forward, we intend on doing everything we can to get better based on what we're hearing."
This story has been updated to accurately state job positions held by a Young Life staff member and a volunteer.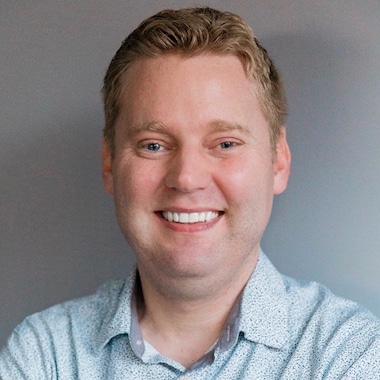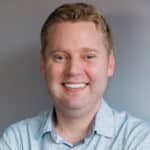 Freelance journalist Josh Shepherd writes on faith, culture, and public policy for several media outlets. He and his wife live in the Washington, D.C. area with their two children.