Confident that Ravi Zacharias' "legacy will be restored," some Zacharias family members are using the late apologist's social media platform to raise money for a new nonprofit led by Ravi's daughter, Naomi Zacharias.
For many years, Naomi led Wellspring International, the humanitarian arm of Ravi Zacharias International Ministries (RZIM).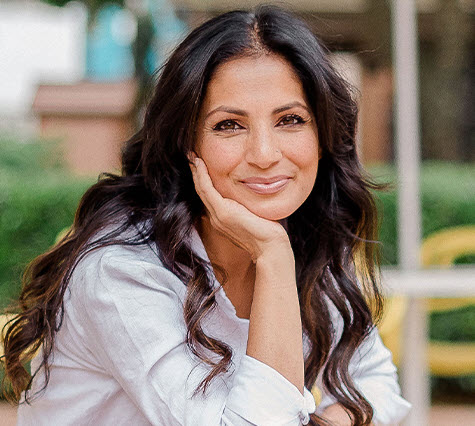 However, in the wake of revelations of her father's sexual abuse of women, RZIM closed Wellspring last March and ended Naomi's position.
In a March 2021 Instagram post about her departure, Naomi complained of "cancel culture" and wrote, "Perhaps one day I will look back at this unanticipated turn . . . & see a faint trace of wings shaped not in spite of but through it." 
Now, Naomi's brother, Nathan Zacharias, has announced in a blog post the launch of Third Ladder, a new nonprofit led by Naomi. In the post, Nathan states he believes "one day my Dad's actual legacy will be restored" and also tells of a $60,000 matching grant for donations to Third Ladder and encourages people to give.
Give a gift of any amount to The Roys Report this month, and you will receive "In the House of Friends: Understanding and Healing from Spiritual Abuse in Christian Churches" by Kenneth Garrett. To donate, click here.

In addition, Ravi's official Facebook page, which is managed by the Zacharias family, posted a link to Nathan's blog article in the comment thread for a February 2020 post by Ravi decrying modern-day slavery. "The importance of helping those in need was always close to my Dad's heart," the page stated.
The comment about Third Ladder received 1.6K likes and many positive responses, like ones encouraging Nathan Zacharias to "Keep it up" and expressing belief in Ravi Zacharias' innocence.

But the comment also received strong condemnation, especially from those who saw irony in praising Ravi on the thread of an anti-slavery post.
"This is digusting," wrote someone named Morrison Amber. "(Y)ou can't say that you fight against slavery while trafficking women."
Another wrote, "but he used his humanitarian aid to support his mistress in Thailand…" (To read the full report on the findings of an independent investigation into Ravi Zacharias' sexual abuse and misuse of funds, click here.)
According to Nathan's blog article, Third Ladder will support some of the same causes that Wellspring used to support and "hopefully find additional ones."
At its website, Third Ladder promises that 75-percent of each gift given will go to "project grants and unique due diligence services" and only 25-percent will go to start-up and operating costs.
To date, however, Third Ladder has raised approximately $167,334, according to its homepage. Of that amount, $143,000, or 85-percent, has been designated for operational expenses and only $24,333, or 15-percent, has been designated for specific projects.
According to the state of Georgia, Third Ladder was incorporated on May 19, 2021—about a month after Wellspring closed. Third Ladder's articles of incorporation do not mention Naomi Zacharias, but instead name Mallory Even as CEO of the organization.
Even is a music therapist who ran a program, called Songs of Hope, which was funded entirely by Wellspring International. Songs of Hope suspended its services soon after Wellspring closed but encouraged donors to contact Even to find out "how to give a tax-deductible donation to one of our partner organizations who will ensure your donation goes to Songs of Hope . . ."
Mallory Even is now listed as President of the Board of Third Ladder.
The Roys Report reached out to Even and Third Ladder, asking if Songs of Hope is receiving funds from Third Ladder, but no one immediately responded. IRS rules prohibit members of nonprofit boards from benefitting personally from their service on the board.
The Roys Report also asked Even and Third Ladder for clarity about Naomi Zacharias' role with Third Ladder, but did not receive a response.