The Roys Report is a Christian media outlet, reporting the unvarnished truth about what's happening in the Christian community so the church can be reformed and restored.
Founded by investigative journalist Julie Roys, The Roys Report began as a personal blog where Julie published her commentaries and occasional investigative pieces while working as a national radio host on Moody Radio. However, in 2018, Julie published a series of articles on her website, exposing corruption and mission drift at the Moody Bible Institute. This led to the exit of three top officers at Moody. It also ended Julie's relationship with Moody and changed the focus of Julie's website—from a blog offering cultural commentary to an independent Christian media outlet exposing corruption, abuse, and what's been termed the "evangelical industrial complex." 
In 2018—2019, Julie wrote dozens of stories, revealing bullying, deceit, and financial abuse by celebrity preacher James MacDonald and Harvest Bible Chapel. In the course of her reporting, Harvest fired MacDonald and the entire board of elders at the church resigned.    
Other issues Julie has exposed include the sexual misconduct of Ravi Zacharias; protection of pedophiles and punishment of abuse victims by John MacArthur;  sexual abuse and mismanagement at Willow Creek Community Church; and a pattern of bullying and abuse within the Acts 29 church planting network. 
Download Julie's article on "The Case For Christian Investigative Journalism"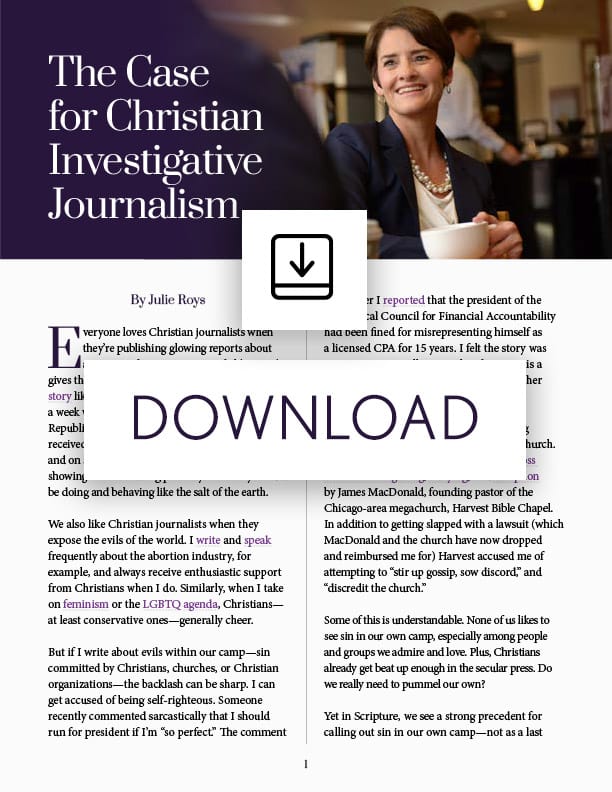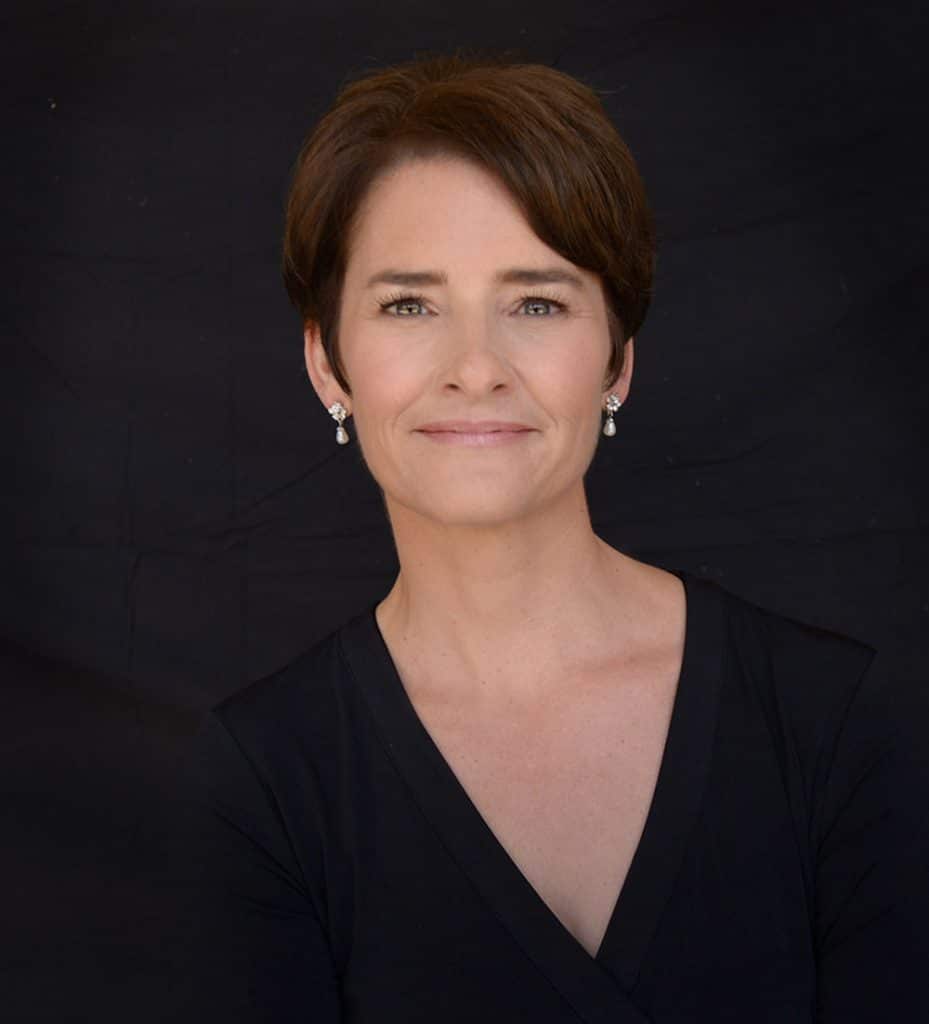 Julie Roys is a veteran investigative reporter and founder of The Roys Report. Before that, she hosted a national talk show on the Moody Radio Network called Up For Debate. She's also worked as a TV reporter for a CBS affiliate, and as a newswriter for both WGN-TV and Fox News Chicago. Julie is an author and has written for numerous periodicals, including WORLD Magazine, Christianity Today, Religion News Service, and The Federalist. 
Julie holds a bachelor's degree in history from Wheaton College in Wheaton, IL, and a master's degree in broadcast journalism from the prestigious Medill School of Journalism at Northwestern University. 
Julie and her husband, Neal, live in the Chicago suburbs and have three children and two grandchildren.
Julie is also a member of The Roys Report Board of Directors.
Wendy Seidman has been equipping and coaching church leaders for over 25 years. She was executive director of training and content development for what's currently called the Global Leadership Network. She also served as a consultant and chief learning officer for Lead Like Jesus. And she worked as a consultant with Compassion International, co-leading a global cultural change initiative to equip leaders to live, love, and lead more like Jesus. She has personally experienced a toxic culture—what creates it and how it enables toxic leadership. And she has used that experience to help other leaders avoid making similar mistakes. Wendy lives in the Chicagoland area with her husband and three children. 
Steve Joe is a retired business and IT consultant. For over 30 years, he worked in operations and technology development in capital markets where he led small teams as a means of shaping the values and culture of an organization. From 2013-2020, he worked as a business analyst and consultant for The Chicago Mercantile Exchange. Before that, he managed quality assurance and support teams for NationsBank Corporation and The Bank of America Corporation. In these roles, Steve has learned the importance of reporting 'showstoppers' that could disrupt business and impact a firm's reputation. These days, Steve seeks to pass on the lessons he has learned by mentoring local Christian leaders. Also a person of color, Steve is passionate about providing a voice to the voiceless. Steve is a never-married single and lives in the Chicagoland area. 
Dr. Carol Ferrans has been a university professor for more than 30 years at the University of Illinois at Chicago, College of Nursing. She is a well-known researcher, author, and teacher, known internationally for her work in cancer and quality of life. Her work has been instrumental in reducing deaths from breast cancer in Chicago, particularly for Black women, and has received numerous awards. She brings a wealth of leadership and administrative experience to the board, sharing a passion for healing and restored health in the church. She is married with two sons.
Christine N. Jones is a top American litigator, business executive, and civic leader who has a passion to protect the vulnerable. She is a member of Beus Gilbert McGroder PLLC, a premier boutique law firm in Arizona, and does a significant amount of pro-bono legal work and mentoring of young women. She also serves on the board of directors for her church, as well as boards for several organizations. Until 2012, Christine served as executive vice president, general counsel, and corporate secretary for Go Daddy. During her time there, she fought to make the internet safer for users, particularly children. Christine also has worked for the Los Angeles District Attorney's Office and spent time in a variety of departments, including stints in Compton, the Special Investigations Division, and the Hard Core Gang Division. She is married to a retired Air Force Officer and lives in the Phoenix area.
The Rev. Eirik Olsen has been a priest in the Anglican Church for the last 15 years, and in pastoral care ministry for over 25 years. He has theological training from Wheaton College in Wheaton, Illinois, and Trinity School for Ministry in Ambridge, Pennsylvania. He also has an MBA from the University of Chicago and worked bi-vocationally for many years the healthcare industry. Eirik is married and has six grown children and five grandchildren. He currently pastors a small church in Kenosha, WI, and serves as the Dean of Wisconsin within the Upper MIdwest Diocese of the Anglican Church in America. Eirik provides spiritual care and direction for The Roys Report and very much shares the ministry's desire for accountability, transformation, and healing in the church.