A former vice president of the American Family Association, a Mississippi-based conservative group that promotes "the biblical ethic of decency in American society," has sued the religious-right group, accusing leaders of firing him after he reported alleged sexual harassment and financial irregularities.
In a complaint filed Tuesday (Sept. 5), Robert Chambers, former vice president of policy and legislative affairs for AFA from 2015 to 2022, alleges that another staffer, Ron Cook, made repeated sexual advances toward him, beginning in January of 2022.
Those advances allegedly included grabbing hold of Chambers' face and ear and making comments about masturbation, according to the complaint.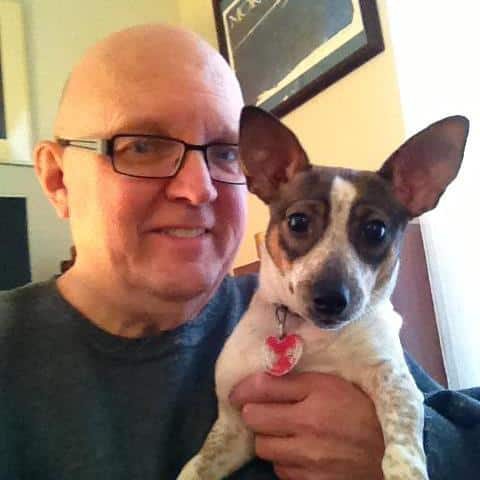 "I see you're really good with that wrist action," the complaint alleges that Cook told Chambers. "You'd really like me to take you and get a hold of you."
Chambers claims he was fired for reporting the harassment. The complaint alleges that AFA and its leaders violated federal law by retaliating against him as a whistleblower, creating a hostile work environment, unlawfully terminating him and slandering him.
Give a gift of $30 or more to The Roys Report this month, and you will receive a copy of "I Didn't Survive: Emerging Whole After Deception, Persecution, and Hidden Abuse" by Naghmeh Abedini Panahi. To donate, haga clic aquí.
The lawsuit names Cook, along with AFA President Tim Wildmon, several of Wildmon's family members who are on AFA's staff, AFA Vice President Ed Vitagliano and others. 
AFA denies all of Chambers' claims.
"Since 1977, our ministry has continued to maintain the highest standards of morality and personal conduct for our staff and leadership," Steve Crampton, AFA's assistant general counsel, told Religion News Service in an email. "The claims made against our organization by a disgruntled former employee are unfounded gross mischaracterizations of the facts. We will use every tool at our disposal to prevail in this matter. Due to current enquiry, we cannot comment further."
AFA did not respond to a question asking if Cook was still employed at AFA. Cook's LinkedIn perfil describes him as AFA's director of localization. His Facebook page describes him as a former director of localization.
Cook declined to comment by text. 
Long active in promoting conservative politics, the AFA "believes true morality flows from biblical principles" and has been outspoken in its opposition to gay marriage, LGBTQ rights and abortion. The AFA promotes its view in print publications and radio broadcasts and reported $28 million in revenue for the fiscal year ending in June 2021, according to the group's IRS financial disclosures. 
In 2022, ProPublica reportado that AFA cambió its tax status with the IRS and is now classified as a church. 
Chambers alleges he reported the harassment to AFA's leadership, including Walker Wildmon, son of AFA President Tim Wildmon.
"Defendant W. Wildmon provided Plaintiff with an incident report — which Plaintiff completed immediately — and articulated to Plaintiff that Plaintiff was not the first employee of the AFA to have complained against Defendant Cook's sexual misconduct."
AFA's statement of faith limits sex to married heterosexual couples: "As such, any extramarital conduct is decried by God as sinful conduct and it is defined by God's Word as fornication and/or adultery."
The complaint alleges that Chambers repeatedly followed up on his allegations of harassment and a hostile work environment, but leaders took no action for eight months.
"During this time, Plaintiff continued to suffer increasing discomfort in the workplace due to Defendant Cook's ongoing engagement in verbal and physical conduct of a sexual nature targeted at Plaintiff, and the threat that it could happen at any time, inside or outside the office building," according to the complaint.
Chambers, who also served on the board of AFA Action, AFA's lobbying arm, also alleges that he had repeatedly raised concerns about the organization's finances, including failing to file financial disclosures on a timely basis. In 2019, AFA Action's tax exemption was revoked by the IRS because of the failures. It has since been restored.
"In yet another example, Plaintiff raised concerns about possible embezzlement of certain funds from the AFA defendants during the meeting on the topic of taxes due to the IRS," according to the complaint.
The complaint alleges that AFA leaders took no action to address Chambers' allegations of financial improprieties. It also cites AFA's official whistleblower policy, publicado on the group's website. That policy requires staff and board members to report any "questionable accounting matters" as well as other acts of misconduct, dishonesty or fraud.
"No director, officer or staff member who in good faith reports a concern shall be (subject) to retaliation or adverse employment consequences," according to the AFA whistleblower policy. "Moreover, a director, officer or staff member who retaliates against someone who has reported a concern in good faith is subject to discipline up to and including removal from the Board or termination of employment."
Chambers' employment at AFA came to an end in the fall of 2022, after the daughter of AFA President Tim Wildmon allegedly claimed she'd had a dream in which Chambers kissed her infant child on the lips.
"Wildmon further went on to state that she would no longer bring her minor children to the office because Plaintiff might harm them," according to the complaint, which also alleges that Wildmon's daughter shared those concerns with her family, several of whom work for AFA.
At a meeting on Sept. 22, 2022, Chambers alleges he again raised the issue of sexual harassment and what he considered defamatory comments made by Wildmon's daughter in a meeting with AFA leaders.
Six hours after that meeting, according to the complaint, Chambers was fired in a call.
"Leadership has been talking and we just think it would be best for (us) to let you go," AFA Executive Vice President Ed Vitagliano told Chambers, according to a transcript of the call filed as an exhibit with the complaint. During the call, Vitagliano told Chambers his firing was due to a lack of respect for leadership, not his whistleblower complaints.
AFA did offer Chambers severance if he signed an agreement promising "a continual duty of loyalty to AFA" and banning him from making any negative comments about the organization, according to a copy of the severance agreement attached to the complaint as an exhibit.
"In the event AFA determines in its sole discretion that you failed to abide by this Severance Agreement, AFA will no longer be bound to issue Severance Payments to you and you will be obligated to reimburse AFA the money you received in Severance as well as any fees incurred (legal or otherwise) to collect the aforesaid reimbursement."
Chambers declined to sign the severance agreement. He alleges he has not been able to find work in his field after the termination. The complaint asks for compensation for lost wages and emotional distress as well as punitive damages.
Nota editorial: The attorney representing Rob Chambers is Christine Jones, a member of The Roys Report's board. This story was reported and edited by RNS, without editorial involvement by TRR.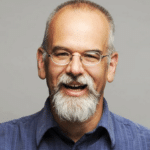 Bob Smietana es reportero nacional de Religion News Service.