Despite marrying his son's ex-wife, and allegedly grooming and dating her while she was still married to his son, a Minnesota pastor remains in his position. The pastor's son, however, is now going public with the 14-year-old, shocking story on TikTok—and his videos are going viral.
Andrew (Drew) Matthews told El Informe Roys (TRR) that he shared his story on TikTok to warn others about spiritual abuse at his father's approximately 200-member, word-of-faith church—Solid Rock Church in Elk River, Minn. Drew's father, Bill Matthews is the lead pastor at Solid Rock. And Drew's former wife, now his father's wife—Ana Lorena Matthews—also serves as a pastor at Solid Rock.
Through a string of TikTok videos spanning months, Drew explained how their family split apart after his father married Drew's ex-wife, following Drew's mother's death. Drew's first video, which published last August, got 43K views. His second video, published four days later, attracted nearly 480K views.
Since then, Drew has published 21 videos, unveiling the stunning story.
TRR tried multiple times to reach Bill Matthews through email and phone, but he did not respond.
Give a gift of $30 or more to The Roys Report this month, and you will receive a copy of "Pivot: The Priorities, Practices, and Powers That Can Transform Your Church into a Tov Culture" by Scot McKnight and Laura Barringer. To donate, haga clic aquí.
According to Minnesota Family Law Attorney Johanna Clyborne, Bill Matthews' marriage to Ana Lorena may not be legal. This isn't because of Bill's family connection to Ana Lorena. Clyborne said Minnesota is a "no-fault" divorce state, and citizens are free to divorce and remarry as long as they're not related by blood or adoption.
However, Bill was reportedly counseling Ana Lorena at the time the two began a romantic relationship. And Minnesota Statute 609.344 states that a clergy member who engages in sexual activity with someone he's regularly counseling is guilty of third-degree criminal sexual conduct.
Clyborne noted, however, that the one Minnesota case that's gone to trial testing the law concluded the court had limited jurisdiction over spiritual leaders due to the separation of church and state.
Drew recounts his father's grooming of his ex-wife and marriage
According to Drew, in 2009, his mother, Mary, became sick with stage 4 cancer. While Drew was away serving in the military, his father, Bill, relocated Lorena and the couple's two-year-old daughter into Bill's home to look after his dying wife.
Then, when Mary died, Bill prophesied that God had a new wife for him: Lorena.
In another video, Drew gave an account of what his father said in the hospital room right after Mary died.
"The first thing out of his mouth, when he walked in, was that God had prepared for him a new wife—not to worry, everything was going to be fine," Drew told TikTok viewers. "God had told him she was going to die and that God had already given him his new wife. Now keep in mind, that wife was Lorena, and she was currently married to me when he was saying that," he finished.
At the time of his mother's death, Drew and his wife were experiencing difficulty in their five-year marriage. Lorena eventually filed for divorce. And Drew claimed his father advised him to cooperate with the divorce.
"Go ahead with the divorce, and if it is God's plan, He will bring you back together," Drew claimed his father told him. "Little did I know he is already dating her at this point."
Drew said he will never forget the day he was told his dad would marry his ex-wife. Drew and Lorena were still married at the time. His sister called a family meeting, gathering all of Drew's siblings, his father, and Lorena. Drew said his sister asked her father, "Let's talk about the elephant in the room . . . We're all curious about how you and Lorena seem to be having a relationship."
Four months later, Drew and Lorena divorced.
Drew's father and Lorena wed in January of the following year—only nine months after Mary's death. Drew and Lorena agreed to split custody of their daughter 50/50.
Pastor Bill Matthews then became both grandfather to his son's daughter and her stepfather. And Lorena Matthews became both mother and grandmother to her daughter.
Solid Rock Church then instated Lorena as a pastor to accompany Bill.
Although Bill told his congregation that God told him to marry Lorena, much of the congregation left after the scandal, according to Drew.
Drew claims his father had the process of onboarding Lorena planned for months and prepped the congregation to accept the transition with strategic sermons, revelations, and prophecies from God.
"Now they are married and pastor the church together. My daughter is stuck in this abusive situation," Drew said.
Bill Matthews' concerning past
Bill Matthews has pastored Solid Rock Church for about 30 years, during which several association turnovers occurred.
Solid Rock began as an Asambleas de Dios (AOG) church in 1977. In the 1990s, Solid Rock also belonged to the Association of Faith Churches and Ministers (AFCM).
However, AFCM told TRR that the two organizations separated long ago.
Solid Rock also separated from AOG in 1997, but Bill kept the church and parsonage.
In 2000, a judge dismissed a case against Bill, which claimed he allegedly stole Solid Rock Church through amendments to the bylaws that eliminated member voting rights.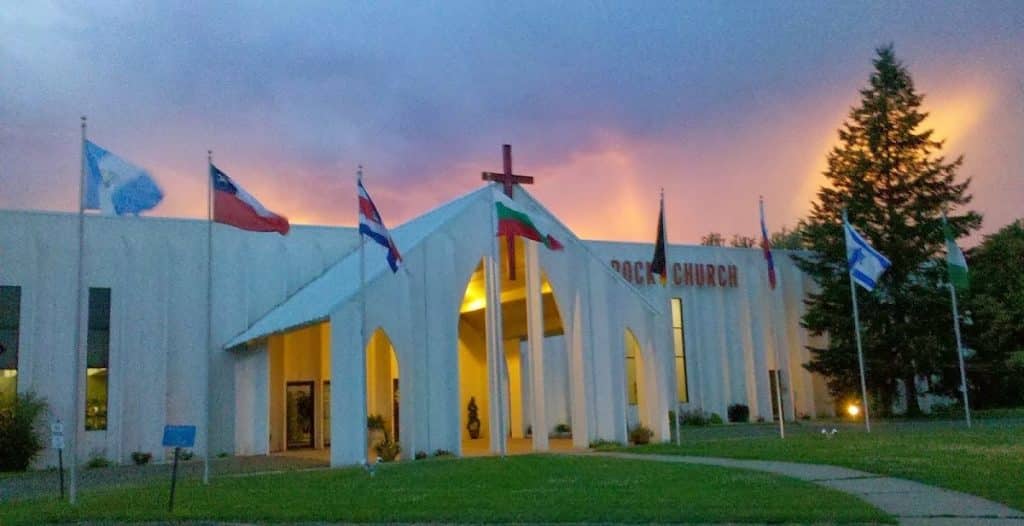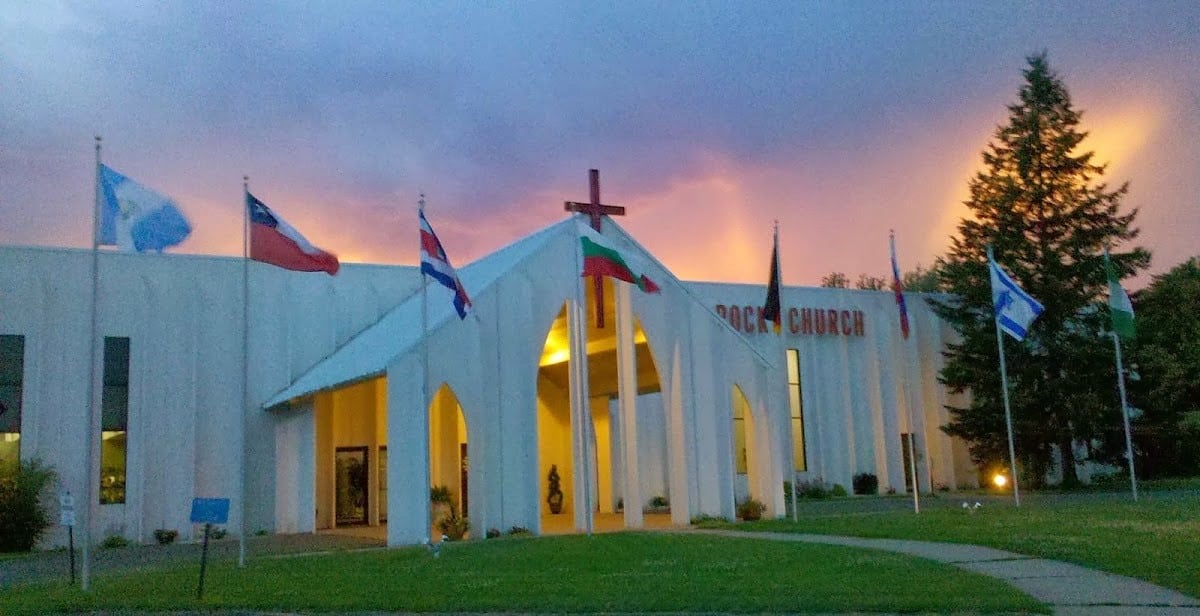 The judge dismissed the case without prejudice, saying the claims did not fully meet a Minnesota court rule, requiring that allegations be stated with sufficient detail.
In 2011 Bill se declaró culpable to a felony charge for stealing thousands of dollars from his elderly mother-in-law. Court documents say he was convicted at the misdemeanor level for Financial Exploitation of a Vulnerable Adult in 2012.
Clergy Sexual Abuse
The Matthews' family affair not only raises questions about marrying family relations, but also about clergy sexual abuse.
According to Attorney Clyborne, Minnesota law forbids clergy from sexual contact with anyone he or she is counseling regularly, regardless of consent. Even if Lorena had agreed to the relationship, sexual contact within a ministerial relationship lacked true consent due to the disparity in power between Bill and Lorena, and Lorena's emotional vulnerability, Clyborne said.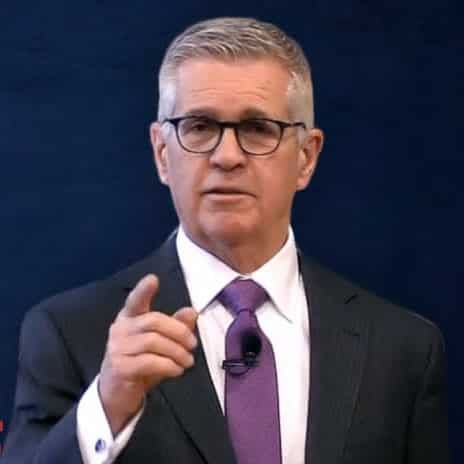 She added that when a person in a position of authority has a romantic relationship with a vulnerable person looking to him for spiritual guidance, the more powerful person is "acting as a predator in their role."
Darryl W. Stephens, who teaches at Lancaster Theological Seminary and gives workshops on clergy ethics, told TRR that sexual misconduct between a pastor and someone in his care is "professional malfeasance," not an "affair."
"The clergyperson has a duty to act in the best interests of the parishioner, to maintain professional boundaries, and to refrain from using that relationship to personal advantage," Stephens said. "Sex in a pastoral relationship violates the sacred trust of ministry."
Sexual contact between counselors or "mental health professionals" and their clients is illegal in nearly every state in the US. However, only 13 states included clergy in these laws in 2010, according to a study by Baylor University.
The study, which remains the most recent public report on clergy misconduct laws among US states, says that these laws, which have been passed in Arkansas, Connecticut, Delaware, Iowa, Kansas, Minnesota, Mississippi, New Mexico, North Dakota, Texas, South Dakota, Utah, Wisconsin, and the District of Columbia—vary on how they are worded and are widely debated on the state level.
A cult that 'destroyed' a family's life
Drew Matthews said his dad's church is a cult that "absolutely destroyed or potentially could have destroyed my entire family's life."
When asked why he waited 14 years to tell his story, Drew told TRR that he struggled with feeling ashamed and did not want the situation to affect his daughter further.
Drew said it wasn't until his daughter stopped visiting due to being "groomed and alienated" that he took to social media.
A friend whose husband married her mother encouraged him to tell his story. "She told me to sit down and do a 60-second video," Drew said.
"I think opening eyes to this story could save a lot of people. Since this all came out publicly, I have had so many people tell me stories of things that happened to them in these churches. I would absolutely consider it spiritual abuse and not Christianity."
Since the videos took off, Solid Rock has experienced a small surge of negative Yelp reviews and a decreased Chamber of Commerce rating of 2.7.
Solid Rock's only online presence—a pagina de Facebook—has no reviews setting, and public commenting is disabled. Its website is no longer active.
"No matter what, I'm not going to be silenced," Drew said. "If I get zero views or if I get one view, I'm not going to be quiet."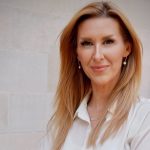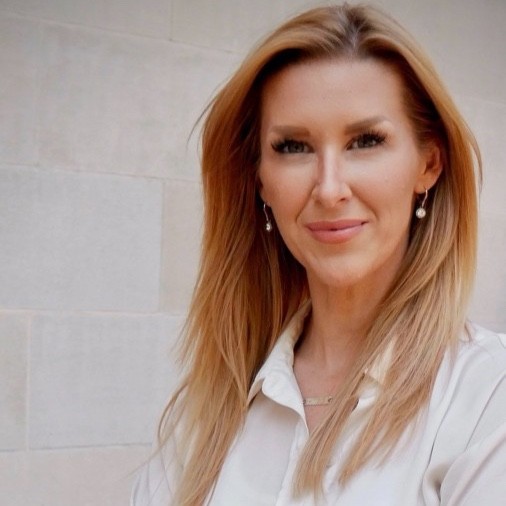 Jessica Eturralde es una esposa militar de 18 años y madre de tres hijos que se desempeña como escritora independiente, presentadora de televisión y cineasta. Las firmas incluyen Yahoo, Huffington Post, OC16TV.