Ill-gotten gain was the goal of three men, one of them a former pastor. Churches were the target. "Unconventional loans" for new church buildings was the bait. In time, four churches and a real estate development company lost more than $3.5 million in security "deposits" for projects that never materialized.
Finally, last week, the last of the three criminals confessed to conspiring to defraud the victims as part of a scheme they cooked up back in 2013. The news was announced by the United States attorney for the Southern District of New York, which cargado the three men in 2019.
"These three defendants devised a complex scheme to provide unconventional construction loans to churches and other development projects," said Manhattan U.S. Attorney Geoffrey S. Berman in 2019. "But instead of helping to build houses of worship, the defendants allegedly built a house-of-cards, Ponzi-like scheme."
Raymond E. Robinson, the ex-pastor, was sentenced to 42 months in prison and three years of supervised release and ordered to pay forfeiture of $17,750 and restitution of $3.2 million. His role was finding and contacting churches that needed loans to expand their facilities. He then referred interested parties to his co-conspirators, who drew up fake loan papers and secured deposits.
Robinson, 70, who lived in Leander, Texas, had the experience and credibility needed to woo wary clients: He is a former minister and veteran of the church-building industry. For years he ran Ray Robinson Ministries, a church consulting firm based in Branson and Jefferson, Missouri. An Ohio office for Ray Robinson Ministries was set up in 2014 after the scheme was hatched to defraud churches.
Give a gift of $25 or more to The Roys Report this month, and you will receive a copy of "In Our Lives First: Meditations for Counselors" by Dr. Diane Langberg. To donate, haga clic aquí.
Also sentenced was ringleader Jeffery N. Crossland to 51 months in prison and three years of supervised release. He was ordered to pay forfeiture of $37,873 and restitution of $3.2 million.
He operated Crossland Capital Partners LLC and other companies, which created fake loan documents for fraud victims. His firm, based in Santa Monica, lost its membership with Finra, the Financial Industry Regulatory Authority, in 2009 for failure to pay fees. Crossland is 65 and lived in Glendale, California.
And Stephen C. Parente, 54, of Buford, Georgia, was sentenced to 33 months in prison and three years of supervised release and ordered to pay forfeiture of $33,230 and restitution of $3 million. He operated Eagle Capital Investment Partners, LP in Georgia. His role in the scheme was reviewing clients' financial profiles and assisting them through the loan application process.
The three men made their plan in California and secured more than $3.5 million in deposits from defrauded clients between April 2013 and March 2015.
When impatient clients demanded to know where their loans were, the three men promised to deliver while also warning against "reporting their conduct to law enforcement authorities and/or taking legal action against them."
The crime was "really serious and it required a great deal of planning and heartlessness," said U.S. District Judge Kenneth M. Karas. 
Helping in the investigation were the U.S. Postal Inspection Service, Special Agents of the United States Attorney's Office, U.S. Attorney's Office for the Eastern District of Tennessee, the Knoxville, Tennessee, field office of the FBI, and the Westchester County District Attorney's Office in New York. 
"This case highlights the fact that when money is involved, scammers don't care where it comes from, even if it comes from parishioners at local churches," said Postal Inspection Service's Philip R. Bartlett.
Este artículo apareció originalmente en MinisterioReloj.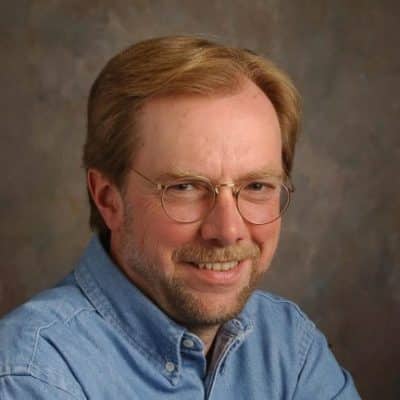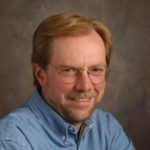 Steve Rabey es un autor y periodista veterano que ha publicado más de 50 libros y 2000 artículos sobre religión, espiritualidad y cultura. Fue instructor en los seminarios Fuller y Denver y en la Academia de la Fuerza Aérea de EE. UU.