Vineyard Churches United Kingdom (VCUKI) and Causeway Coast Vineyard (CCV) in Northern Ireland are apologizing to those who were "harmed" and "mistreated," following the release of findings that former CCV Pastor Alan Scott abused his power.
"Following an initial round of interviews, Trusted HR have identified . . . repeated patterns . . . of manipulation, inappropriate comments, narcissistic behavior, and certain occurrences of public shaming and spiritual abuse," VCUKI and CCV said in a declaración conjunta.
People tried to raise these concerns about Scott years ago when Scott, now pastor of Lugar de la vivienda in California, pastored at CCV. But during Sunday's CCV service, CCV Trustee Peter Lynas admitted that the church and Vineyard UK leaders missed "warning signs."
"We are very public about what we believe; we want to be equally public, too, when we get stuff wrong," Lynas said. "The trustees of CCV acknowledge that they are responsible for the governance and oversight of CCV. They accept that they failed to spot some of the warning signs and did not have sufficient structures in place to ensure complaints came to the attention of trustees, and they apologize to those who have been hurt."
En Mayo, El Informe Roys (TRR) published an exposé about Scott's leadership. This included allegations Scott imposed salvation quotas on staff, used loyalty tests to control employees, claimed he could see people's hidden sin, and judged staff according to their body type.
Give a gift of $50 or more to The Roys Report this month, and you will receive a copy of "The Kingdom, the Power, and the Glory: American Evangelicals in an Age of Extremism" by Tim Alberta. To donate, haga clic aquí.
A separate Vineyard USA (VUSA) declaración posted Monday affirmed the findings of the third-party investigation commissioned by VCUKI and CCV, which "remains ongoing until July 31." VUSA said it was "grieved and angered by the findings" but "not surprised by them."
VUSA said the findings were "consistent with many of the reports" the group has received since Scott removed Vineyard Anaheim from VUSA—a move that shocked Vineyard leaders and prompted a lawsuit.
VUSA urged Scott's current church board at Dwelling Place to "call him to account," for "unrepentantly behaving in a manner that has had terrible consequences for so many."
"(I)t is essential for the current and former board of Dwelling Place Anaheim and others who have lent their credibility to Alan Scott to make every effort to call him to account, as well as to clarify for the wider church where they stand on these matters," the VUSA statement says. "Ongoing silence perpetuates further harm for victims."
TRR reached out to the Dwelling Place board but did not receive a response. The Dwelling Place board has previously told TRR that they "found nothing worthy of further investigation" regarding Scott's behavior.
Meanwhile, results from a separate, organization-wide VUSA abuse response assessment published Friday revealed that some believe "there was no safe space to report concerns."
VUSA commissioned the independent assessment by Guidepost Solutions following complaints about Scott's leadership when he pastored at the former Vineyard Anaheim in California. But the investigation's scope moved beyond Scott to assess responses to allegations of abuse for VUSA's 500 affiliated churches in the United States.
The report found a lack of consistency across the movement in reporting and handling issues of misconduct and abuse, and offered specific recommendations for change.
"We're at a crossroads," said Jay Pathak, VUSA national director, in a video statement. "We're examining: How did we get here? Where are we going? . . . So much of what got us to where we are isn't gonna get us to where we want to be. . . . We're trying to build a different kind of culture, a culture that is open to examination."
Scott talks vaguely of mistreatment in sermon
Scott pastored at CCV from 1999 to 2017. The church's growth from six people into a megachurch and Scott's methods of evangelism and physical healing drew attention from Vineyard church-goers around the world. 
Then in 2017, Scott moved to California and months later, was hired to pastor Vineyard Anaheim, the flagship VUSA church with an estimated $62 million in assets. In 2022, Vineyard Anaheim disassociated the church and its assets from VUSA and re-branded as Dwelling Place.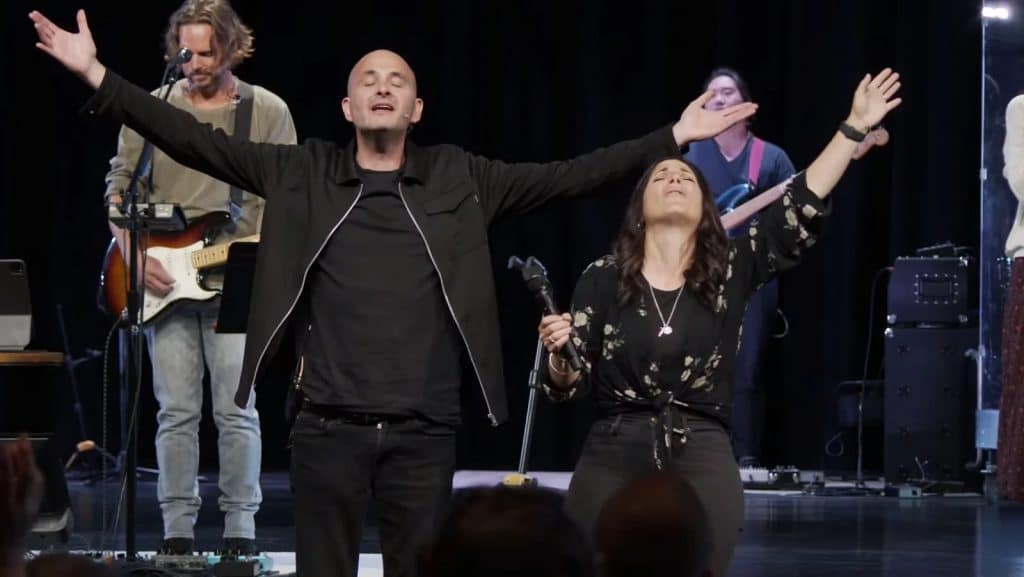 Scott didn't respond to a request for comment from TRR. However, during a prayer Sunday at Dwelling Place, he spoke about a situation from his past workplace.
"I had a moment this week where the body of work that I had engaged in previously, I had to come again before the Lord and go high and see it the way he sees it," Scott said.
Also on Sunday, Scott preached a sermon about workplaces, saying that God puts people in workplaces that mistreat them, but He can work through the situation.
"Shake off the rejection from your workplace," he said. "Shake off how they never saw you the way they should've seen you. . . . You're not bound by their opinion. You're not bound by their perspective."
Pastor at CCV with familial ties to Scott apologizes
The current pastor of CCV is Neil Young, whose wife, Janet Young, is the sister of Alan Scott's wife, Kathryn Scott. According to VCUKI and CCV's statement, Neil Young was mentioned in the review commissioned by both groups.
On Sunday, the Youngs, Peter Lynas, and VCUKI co-national directors John and Debby Wright, read a statement to the CCV congregation, apologizing for their failure. The group also invited anyone with concerns related to CCV to contact Trusted HR, the group conducting the independent review.
"We are sorry that as a church we have not always acted well and been all that Jesus called us to be," the leaders said. "We recognize the need to acknowledge the past and be transparent about what we got wrong. We hope that this interim statement and apology will, belatedly and in a small way, allow some to begin to move forward in their journey of healing and wholeness."
Neil Young also personally apologized to CCV.
"I personally am so sorry for any of my actions that have caused pain or meant that anyone has had a negative experience of this church," Young said in the church service. "We're praying for you and we're here to listen to you."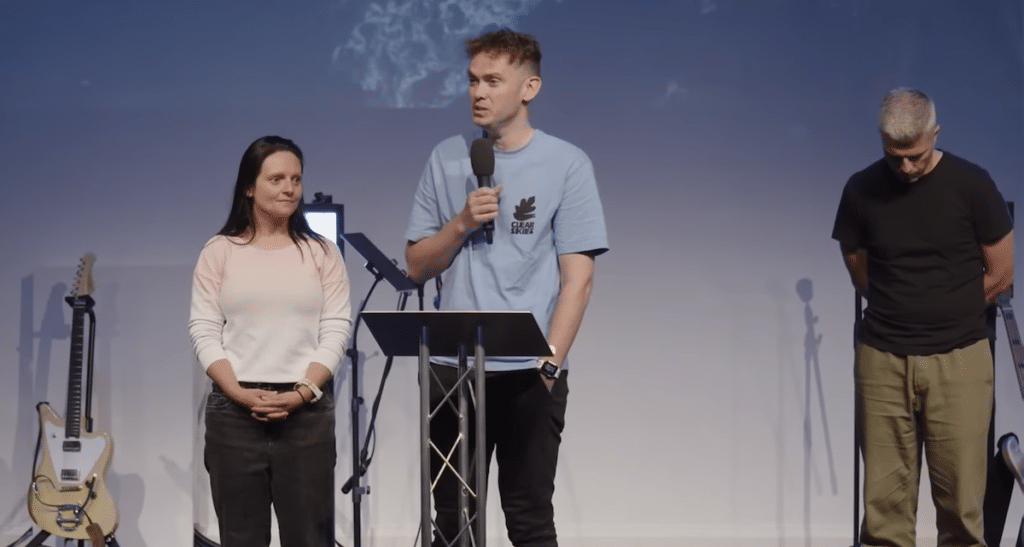 Debby Wright then preached the sermon. In it, she acknowledged the good things Alan and Kathryn Scott built at CCV. But Wright added that hurtful words and power dynamics matter.
"Managing our words and relationship dynamics are at the core of what it means to follow Jesus," Wright said. "You may have experienced hurt from a brother or a sister or a peer or a colleague or a friend. But the ones that affect us most are the ones who are in a position of power over us."
Response from survivors
Former CCV staffer and spiritual abuse survivor Donna Finney told TRR she attended the CCV service Sunday. 
"It helps that both have committed to words to describe and acknowledge the trauma experienced by the victims of this abuse," Finney said. "I was grateful for the acknowledgment, acceptance, and apology from leadership at this interim stage. I am encouraged that the next step in the process is to open it up to more survivors to come forward with their experiences of manipulation, inappropriate comments, narcissistic behavior, and occurrences of public shaming and spiritual abuse."
Gordon Collins, former member of Glasgow Vineyard, is both hopeful and cautious.
"I've learned to watch what people do, not what they say," Collins said. 
Collins has previously asserted that Alan Scott was involved in quashing criticism of Alan's brother, John, who pastored the church.
"My initial response was that it is a positive and encouraging small step from the Vineyard movement UK and Causeway Coast Vineyard," Collins said. "I don't want to take anything away from the Vineyard's apology, but I would still be interested to know how they are responding to the incidents at Glasgow Vineyard all those years ago. . . The Vineyard movement at different levels swept it under the rug all those years ago, and I'm wondering how much of that rug they would like to keep covered."
Vineyard-wide risks and recommendations
An independent review of the Vineyard movement in the U.S. found similar issues with reporting pastoral abuse and misconduct as did the review in the U.K.
VUSA is a loose affiliation of about 500 churches, which gives local pastors freedom to lead as they see fit. The VUSA review, conducted by Guidepost Solutions, found that this independence has fostered a lack of reporting mechanisms , standards, guidance, and accountability for leaders.  
As part of its review, Guidepost Solutions interviewed 43 people.
"One of the most frequent themes we heard through interviews was the lack of consistency across the movement in reporting and handling issues of significance, specifically allegations of misconduct and abuse," the Guidepost Solutions report stated. "While generally those interviewed described an internal mechanism which allowed individuals to share concerns with leaders, there was no general understanding of how issues would be addressed or by whom."
This can lead to allegations of cover-up or mishandling, the report stated. And it recommended numerous changes, including vetting local pastors and creating a pastoral code of conduct, . The report also recommended establishing an oversight process for investigating and disciplining pastors and publishing an operations handbook for communicating policies and reporting procedures.
VUSA is already undergoing a through reorganization, and much of the report aligns with that process, VUSA leaders said in a video explaining the report. However, the leaders acknowledged that more work needs to be done to bring necessary transparency and accountability.
"A movement worth giving our life to is worth examining," said Phil Strout, VUSA trustee. "It's going to be a long journey, but a good one."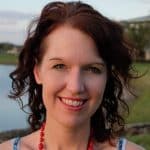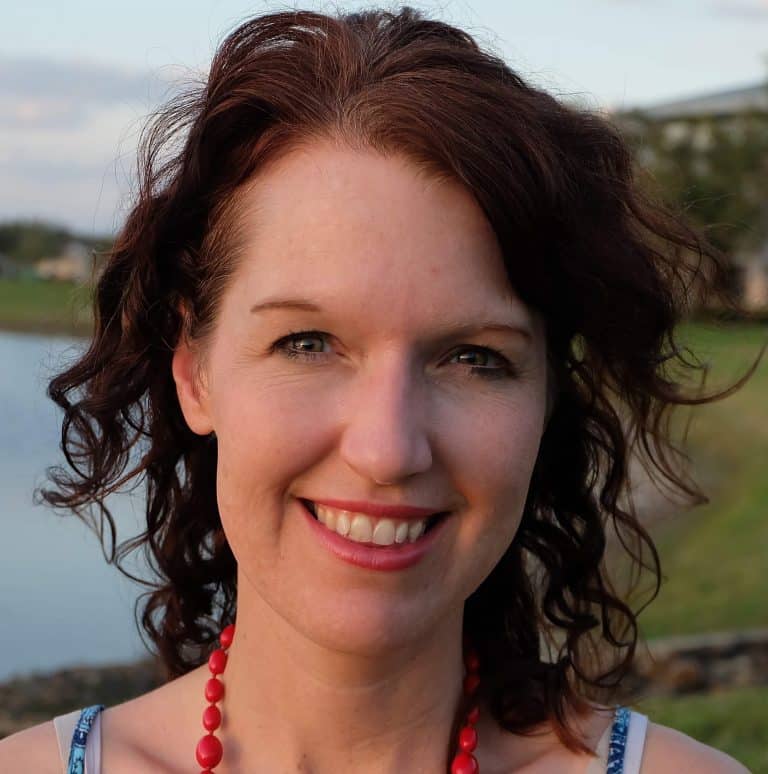 Rebecca Hopkins es una periodista radicada en Colorado.