Evangelical leaders from diverse Christian organizations are condemning yesterday's riots, which left four people dead.
"I never thought I would see such a scene like this in the United States," tuiteó Rev. Tony Suarez, an itinerant evangelical minister and vice president of the National Hispanic Christian Leadership Conference. "This is the kind of stuff that happens in places like Venezuela but not here."
Several took aim at President Trump, who said in a video message yesterday that rioters should "go home," while also calling them "very special," and stating, "We love you." (The video has since been deleted by Twitter for violating safety policies.)
Mark Tooley, president of the Institute on Religion and Democracy in Washington, D.C., which has both praised and chided Trump, tweeted: "Advocacy for good causes like pro-life, religious liberty etc. doesn't count for much when the supposed advocate is lawless, malevolent, unbalanced."
Similarly Boz Tchividjian, an attorney and founder of GRACIA (Godly Response to Abuse in a Christian Environment), said the president's response shook him and tweeted: "It's no longer protesting. It's an attempted revolution that was birthed by idolizing and enabling a sociopathic narcissistic autocrat wannabe. Truly tragic."
Others reacted to signs at the riots that were religious in nature. These included signs saying, "Jesus 2020" and "Proud American Christian."
En un comunicado a El Informe Roys, Pastor Rolland Slade, the first African-American elected chairman of the executive committee of the Southern Baptist Convention, said the images "were definitely hurtful."
He added: "I never expected to see images like these coming from our nation's capital. They do not depict the Jesus of the Bible, even when I imagine Him turning over tables."
Similarly, Aaron Earls, online editor for LifeWay Christian Resources in Nashville, Tennesee, tweeted: "We need to wrestle with why violent terrorists feel comfortable carrying Christian flags and 'Jesus saves' posters while fighting police and storming government buildings."
Christian recording artist Nichole Nordeman reacted to the photos, as well. "The number of Jesus signs, Christian flags, and crosses on display during this attempted coup and attack on the Capitol building . . . is absolutely sickening to me," she tweeted. "I'm not surprised to see it, but boy does it hurt."
Popular Christian author and Bible study leader Beth Moore tweeted: "I don't know the Jesus some have paraded and waved around in the middle of this treachery today. They may be acting in the name of some other Jesus but that's not Jesus of the Gospels."
Looking to the future, Reverend Slade urged Christians to examine themselves.
"We have to look at ourselves, our behaviors, and comments first. We need to ask ourselves: How have I contributed to the current tone and tenor within the community and nation? If there is anything that I am doing that is provoking those who have a different opinion than my own?"
The SBC leader cited Hebrews 12:14, which reads: Strive for peace with everyone, and for the holiness without which no one will see the Lord.
Lina Abujamra, a medical doctor who leads a Bible teaching ministry, said Christians need to prioritize their public witness above political goals. She said her perspective is informed by growing up in Lebanon, a country divided by war.
"While political engagement is not wrong in and of itself, cómo we are fighting matters more than we might imagine," she said. "I have learned that the only way for Christians to shine in a hurting culture and to maintain our testimony as followers of Jesus is by spending more time on our knees than shouting political jargon from the rooftops."
Likewise, Senate chaplain Barry Black—an ordained Baptist minister and frequent speaker at the National Day of Prayer—urged Americans to use their words to bring healing.
"These tragedies have reminded us that words matter," he prayed. He then cited Proverbs 18:21. "The power of life and death is in the tongue. . . . Use us to bring healing and unity to our hurting and divided nation and world."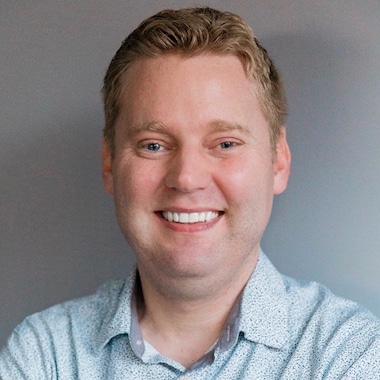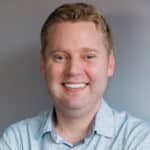 El periodista independiente Josh Shepherd escribe sobre la fe, la cultura y las políticas públicas para varios medios outlets. He and his wife live in the Washington, D.C. area with their son.