A former pastor in Detroit has been sentenced to eight years in prison for the 2018 shooting death of a transgender woman, Kelly Stough, ending nearly five years of court proceedings over the case. 
On Friday, Judge Bridget Hathaway of the 36th District Court in Detroit, Michigan, sentenced Albert Weathers, 50, of Sterling Heights, for fatally shooting Stough, 36. 
Six weeks prior, on July 27, Weathers had pleaded guilty to second-degree murder and felony use of a firearm as part of a plea agreement with the Wayne County Prosecutor's Office.
At the time of the crime, on December 7, 2018, Weathers had been pastor of Logos Baptist Church in Detroit, according to múltiple informes. He also worked as a security guard for the Great Lakes Water Authority. 
In the case, prosecutors sparred with Weathers over his account of the shooting, according to a informe by Macomb Daily. Weathers claimed in court that Stough attempted to rob him. He brandished his weapon in self-defense, he said, and it "accidentally" fired, fatally shooting Stough. 
Give a gift of $30 or more to The Roys Report this month, and you will receive a copy of "I Didn't Survive: Emerging Whole After Deception, Persecution, and Hidden Abuse" by Naghmeh Abedini Panahi. To donate, haga clic aquí.
However, the downtown Detroit area of McNichols and Woodward is "frequented by sex workers and their customers," prosecutors contended, according to the news report. A witness testified that Weathers had frequented the area. Prosecutors claimed the shooting stemmed from Weathers' non-payment of sex services. 
De acuerdo a un declaración from the prosecutor's office, Stough's mother, Jessica Williams, was grateful for the resolution in the case. 
"She was cared for. She was loved," dijo Williams of the victim, in an interview with Fox 2 Detroit.
"I don't want her to be what society may have a picture of trans women of color," added Williams. "They're not throw-a-ways. They're not people who people have forgotten. They all have a backstory, and I think that's something that needs to be realized."
Prosecutor Kym Worthy stated in a release that transgender people are "among the most marginalized communities in this country" and that Wayne County has sought to defend and protect this population. 
"She will not be forgotten," said Worthy of the victim. "She mattered. We will continue to aggressively prosecute those who bring harm to this and other Wayne County communities."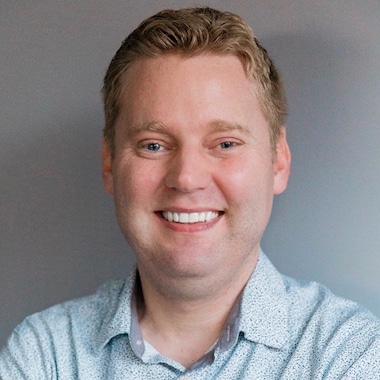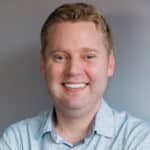 Periodista independiente Josh Shepherd escribe sobre fe, cultura y políticas públicas para varios medios outlets. He and his family live in the Washington, D.C. area.