The longtime leader of a North Carolina Baptist charity stepped down this week after an internal investigation found he had used almost $90,000 in charitable funds for personal expenses over the past three years.
The investigation also found that 81-year-old Michael Blackwell, who had led the Baptist Children's Homes of North Carolina since 1983, had diverted hundreds of thousands of dollars in donations to a special account set up for his benefit.
He also bought his wife a new car using charitable funds, according to a report from forensic auditors.
Blackwell, who had been on leave since May, when the investigation was launched, has agreed to pay back $88,803.14 in personal expenses charged over a three-year period to his company credit card. 
"The Forensic Report describes the personal nature of these expenses, which include snacks, drinks, nutritional supplements, clothes, health care costs, subscriptions, and stays at Structure House — a self-improvement center where program participants stay in 'luxury apartments,'" according to an investigative report hecho público esta semana.
Give a gift of $50 or more to The Roys Report this month, and you will receive a copy of "The Kingdom, the Power, and the Glory: American Evangelicals in an Age of Extremism" by Tim Alberta. To donate, haga clic aquí.
Blackwell denied any wrongdoing in an interview with the Biblical Recorder, a state newspaper for North Carolina Baptists, and in a statement sent to the paper and Baptist leaders.
"There were some misunderstandings, (but) there certainly was no deliberate misuse of anything, ever on my part," Blackwell said in the interview. According to the Biblical Recorder, Blackwell was allowed to see a summary of the financial review before it was published.
Blackwell also said in the statement that he "had never deliberately done anything to bring harm to this ministry that is so deeply personal to me," the Biblical Recorder reported.
Todd Unzicker, executive director of the Baptist State Convention of North Carolina, called the Children's Homes, which operates 25 residences for children in the U.S. and one in Guatemala, a "beloved ministry" in the state.
"The actions identified by the summary report represent a betrayal of trust with the people that love and support the ministry," Unzicker said. "We are encouraged to see BCH trustees move toward a change in executive leadership and seek restitution. They should be commended for commissioning an independent financial review and then acting swiftly upon receiving the results."
Blackwell is the latest in a series of Southern Baptist leaders to step down due to controversy, scandal or alleged mismanagement. 
The reported misuse of funds was discovered after one of the organization's accountants raised a question about a transaction, according to a spokesman for the Children's Homes. After meeting with Blackwell and receiving a letter from his lawyer, board members offered him the choice of taking a leave or being suspended without pay.
Investigators for the charity found Blackwell had long had access to a special account set up for his benefit. Known as "Account 2695," that account was set up in 2004 with $50,000 to pay for Blackwell's sabbatical and other expenses.
"This fund can be carried over or used immediately at Dr. Blackwell's discretion," according to the minutes of a May 11, 2004, board meeting. "If there is a way that the money can accrue to Dr. Blackwell tax-free, that would be the choice of the Executive Committee. The motion was unanimously approved."
But Blackwell allegedly continued to add money to Account 2695 without board approval — and at times diverted funds meant for the general support of the children's homes to that account. The investigations found that $312,500 had been transferred into the account since 2009— with the bulk of it being transferred from 2020 to 2022.
The remaining account had a balance of $183,096 as of September. 
While a number of donors had designated their gifts specifically for Account 2695, they were not told that the board was not aware of how the funds were being used or that they were used for "expenditures unrelated to BCH's charitable purposes," according to the report.
"Perhaps more important is that one of BCH's most significant individual donors lacked awareness that Account 2695 existed and that significant portions of two of their recent donations to BCH were deposited into that account," the report said.
Blackwell told investigators he had not solicited funds for Account 2695. Instead, according to the report, he told them that donors had "gratuitously directed considerable funds for Dr. Blackwell's benefit because of his importance to the organization."
Investigators found his explanation "lacked credibility."
According to the report, about half of the personal expenses from 2020 to 2020 were paid for from Account 2695. The other half — about $45,000 — came from general operating funds without any approval by the board.
The report also found that Blackwell was not required to turn in receipts and for decades had no oversight when using his company American Express card.
"Our investigation revealed that Dr. Blackwell created a process outside of BCH policy (that) enabled him to keep the actual expenses paid by the AMEX card hidden," according to the report.
In 2022, Blackwell bought his wife a new Nissan Altima for about $30,000, asking a donor to pay half and then taking the other half out of charitable funds, according to the report. The board said it was never informed that the charity paid for the car.
The alleged misuse of funds came at a time when Blackwell's salary at the charity had also skyrocketed. In 2019, Blackwell's salary was $206,000, with an additional $77,700 in nontaxable benefits, including a ministerial housing allowance. By 2023, his salary was $314,316, with an additional $69,565 in nontaxable benefits.
The financial review said that the misuse of funds was limited to Blackwell and was not widespread. The charity also plans to seek reimbursement for the cost of the Nissan purchased for Blackwell's wife and said the forensic review continues.
"The immediate prior three fiscal years were the focus of the review," a spokesman for the charity said in an email. "Our forensic accountant is continuing to look into additional fiscal years for the purpose of discovering and recovering funds."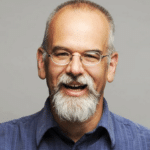 Bob Smietana es reportero nacional de Religion News Service.