When a gunman killed 32 people at Virginia Tech in 2007, Seth Terrell was a 21-year-old campus minister for the nearby Blacksburg Church of Christ.
Freshly graduated from Universidad Freed-Hardeman in Henderson, Tenn., with a double-major in Bible and history, Terrell suddenly faced the biggest challenge of his young ministry career.
Fifteen years later, he still recalls the helplessness he felt — along with the hope that the southwestern Virginia community's tragedy would bring real change.
"Part of me just felt like it was the mass shooting that would end mass shootings," said Terrell, now a 37-year-old father of two. "I think I was just a lot more hopeful and optimistic then, and I just felt like that was just such a dark and grotesque shooting."
But since then, other death counts have eclipsed that of the Virginia Tech massacre — then the deadliest mass shooting in modern U.S. history. 
Give a gift of $30 or more to The Roys Report this month, and you will receive a copy of "The Lord Is My Courage" by K.J. Ramsey to donate, haga clic aquí.
In 2016, 49 people were killed at a gay nightclub in Orlando, Fla. The next year, 58 died at a country music festival in Las Vegas, Nev.
Just in recent weeks, a string of shootings has claimed the lives of 10 people at a grocery store in Buffalo, N.Y.; 19 children and two teachers at an elementary school in Uvalde, Texas; and — just one example of other attacks nationwide — two doctors, a receptionist and a clinic visitor at a medical office in Tulsa, Okla.
'I can't watch the news'
Like Terrell, Jessica Knapp keeps praying for an end to the senseless bloodshed.
Knapp was the part-time youth minister for the since-closed Mountain Avenue Church of Christ in Tucson, Ariz., when a gunman opened fire on Congresswoman Gabrielle Giffords outside a local supermarket in 2011.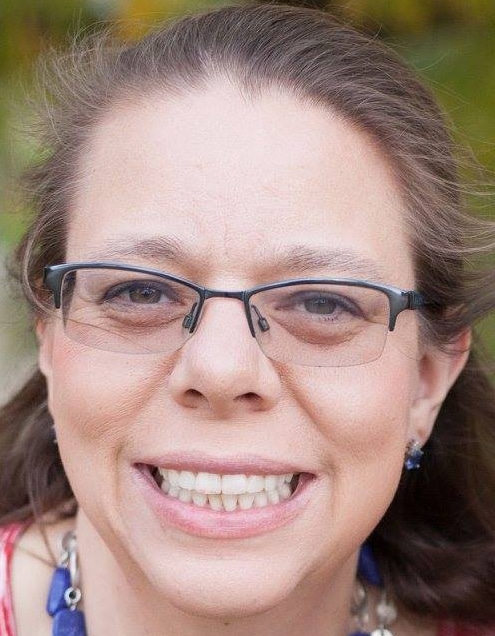 Giffords survived, but six people — including Dorwan Stoddard, a beloved member of the Mountain Avenue church — died. Stoddard dove on top of his wife, Mavy, to save her. Despite gunshot wounds to her legs, Mavy lived. Now in her late 80s, she resides in a senior living facility.
"For many years after the shooting in Tucson, every new shooting would hurt," said Knapp, a 45-year-old mother of four. "I would feel all of the sadness and loss all over again.
"As the years have gone on, I feel it less, mostly I think because I have had to distance myself from the media and the reporting," she added. "I can't watch the news very much anymore."
But she has been unable to escape the recent headlines.
"Buffalo and Uvalde," Knapp said, "have once again shined the light on the panic, loss, anger and deep sadness so many of us have experienced."
Difficult emotions
Britt Farmer is among those who have experienced those difficult emotions.
Farmer was the preacher for the West Freeway Church of Christ in White Settlement, Texas, when a gunman opened fire during the Lord's Supper in 2019. 
Two beloved Christians — Richard White y Anton "Tony" Wallace — were killed before an armed member fatally shot the attacker.
Each time a new mass shooting occurs, Farmer, 62, said he can't help but reflect on the pain and suffering of victims' families.
The minister mentioned Joe Garcia, husband of Irma Garcia, one of the teachers shot to death in Uvalde. Joe Garcia collapsed and died of a heart attack just two days after his wife's slaying. A cousin wrote online that he "died of a broken heart."
"I understand that pain, that constant thought process," said Farmer, a father of four, grandfather of seven and great-grandfather of two. 
"There's no way to block that out. You just know you were there," he said of witnessing the West Freeway shooting up close. "And it affected me more than I ever thought it would. 
"I thought, 'Well, I'm strong enough, and my job is to help other people,'" he added. "But neglecting my own feelings, and neglecting my own processing, caused me to go through a lot of difficult recovery."
'Devotion to Christ'
Darkness.
Evil.
As Christians, Terrell, Knapp, and Farmer all believe the world is broken and in desperate need of Jesus' healing power. 
Beyond that, each grapples with how disciples of Christ should respond to the ongoing gun violence in America.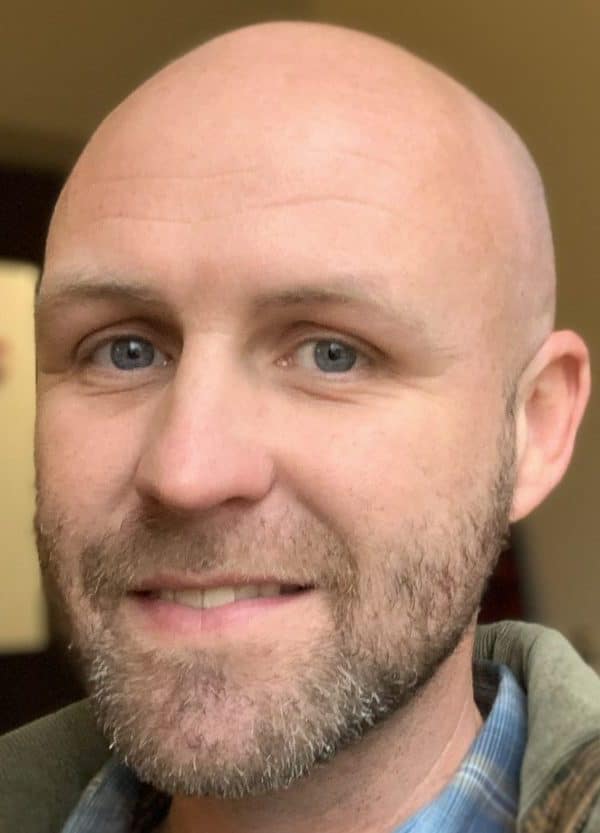 "When Virginia Tech happened — of course, I was in the epicenter of it — but it seemed like it was on everybody's hearts and minds for a while," said Terrell, who later left Blacksburg and earned a master's in divinity at Vanderbilt University in Nashville, Tenn. 
"Now it just seems like we swipe right or we swipe left, and we're on to the next story," he added. "And that's frustrating. 
"As Christians, I don't know how much we're taking the time to grieve and to wrestle and to say, 'OK, the kingdom is operating on another level, but the kingdom is also here in our midst, and what does that require of us?'"
Terrell is now an English professor at a community college in Alabama. He previously served as the preaching minister for the North Broad Church of Christ in Albertville, Ala., where he still lives. 
He grew up in the South and said he has an appreciation for firearms.
"And yet," he said, "I also have this angst in me that also recognizes that sometimes our idol worship of firearms is leading us to some dark places."
No single solution to mass shootings
Now a minister for the SEED Gathering, a church plant in Tucson, Knapp said she believes "a full series of changes" is necessary.
In her view, that starts with firearms.
"While I grew up with guns and in a family of hunters and gun owners, I do think today there are too many mentally unstable young adults with access to firearms," she said. "We require young adults to be 21 to gamble, 21 to drink. I am not opposed to requiring those who purchase high-powered rifles like AK-47s and AR-15s to be 21."
But the solution doesn't stop with gun restrictions, she said. 
Knapp advocates basic gun safety and training for all students. That would remove the taboo, she said, that almost makes firearms "more enticing for those who are looking for an outlet."
Beyond that, better mental health access for all people is needed, she believes, along with a recognition that many young shooters have a past full of hurt and pain.
"God calls us to love people, but I think often as believers, we don't really believe in the power of love," Knapp said.
Morals in America
For Farmer, now the minister for the Aledo Church of Christ, west of Fort Worth, a corruption of morals in America explains the problem.
"I hate to say it, but it does not surprise me with the direction that our country has gone for the last 20 to 30 years and possibly since its very inception," Farmer said. 
"In my life in the last few years, I've seen a complete and total turn away from any kind of respect, any kind of disciplining children," he added. "It's where people have gotten completely away from any type of moral understanding of life.
"People blame it on video games, and people blame it on movies. Well, I blame it on parents who don't teach children the difference between fantasy and reality." 
The minister doesn't see gun control as the answer.
"We can change the age of gun ownership, and everybody's for that," he said. "But then we turn around and say a 5-year-old can decide what gender they are, but you can't buy a gun until you're 21.
"The moral compass that we're using has no true north."
Like Farmer, Knapp maintains that society as a whole must "do better."
"We need to love people better," she said. "We need to teach people the value of a life. We need to stop buying and supporting violent video games and movies filled with violence. We need to stop idolizing movie characters who shoot things up and solve problems with violence.
"At some point, our society as a whole has to take responsibility for the monster we have created."
Esta historia fue publicada originalmente por La crónica cristiana.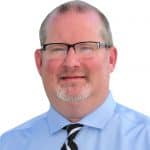 Bobby Ross Jr. es columnista de Religion Unplugged y editor en jefe de The Christian Chronicle. Ross, ex escritor de religión para The Associated Press y The Oklahoman, ha informado desde los 50 estados y 15 naciones. Ha cubierto religión desde 1999.