Twelve women have filed a civil lawsuit, claiming that Liberty University is "enabling on-campus rapes." On this episode of The Roys Report, one of the 12 Jane Does filing that lawsuit—as well as two of her allies—tell their story spanning 16 years.
Their story starts in 2005, when "Jane Doe #2" in the lawsuit was gang raped on Liberty's campus. The victim describes in the podcast how Liberty never informed her of her Title IX rights or launched a Title IX investigation. In fact, the victim says she didn't even know Title IX existed at the time! 
The victim's roommate, who also joins us for the podcast, adds that Liberty ignored numerous pleas by the women to improve campus safety, and failed to warn students about the rapists who continued to stalk students on Liberty's campus.
After leaving Liberty in 2006, the victim said she tried to forget everything that happened to her. But a few years ago, she divulged her story to a friend and staff member at her church, Bethany Ufema. 
Bethany, a Liberty graduate, wasn't surprised by the story. And on this podcast, Bethany shares her own eye-opening account of witnessing how Liberty weaponized its student code of conduct to punish one of her classmates who was raped and another who got pregnant. 
Bethany and "Jane Doe #2" also tell of their incredible journey of trying to get answers from Liberty University, which eventually led to a meeting last year with Jonathan Falwell—a school trustee and son of Liberty founder, Jerry Falwell, Sr. According to the women, Falwell promised to do something to make things right, but since their meeting has done nothing. 
The story these women tell reveals a shocking pattern at the largest Christian university in the nation. It also brings to light the incredible perseverance of three women whose tenacity has forced Liberty University to face its past sins and neglect.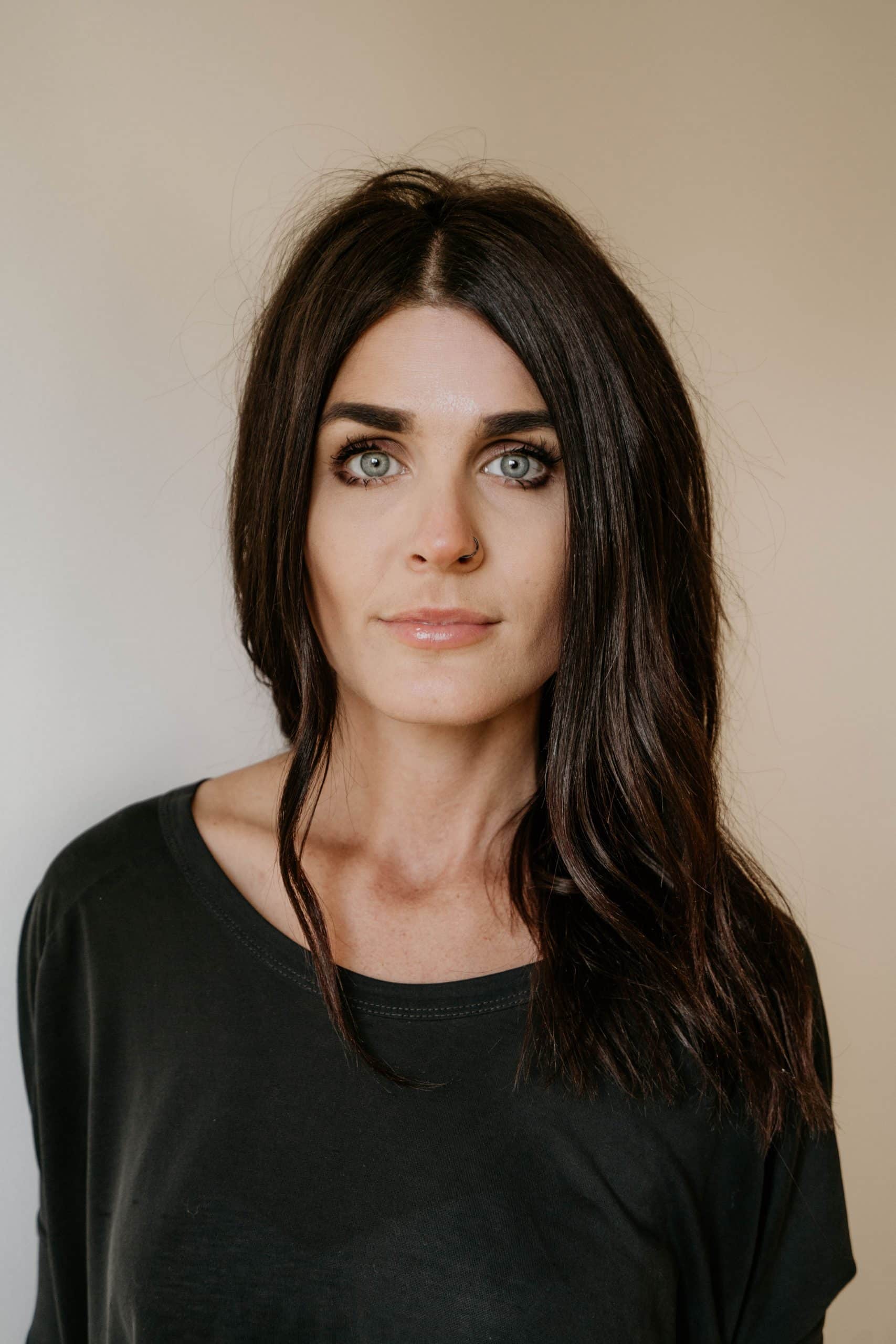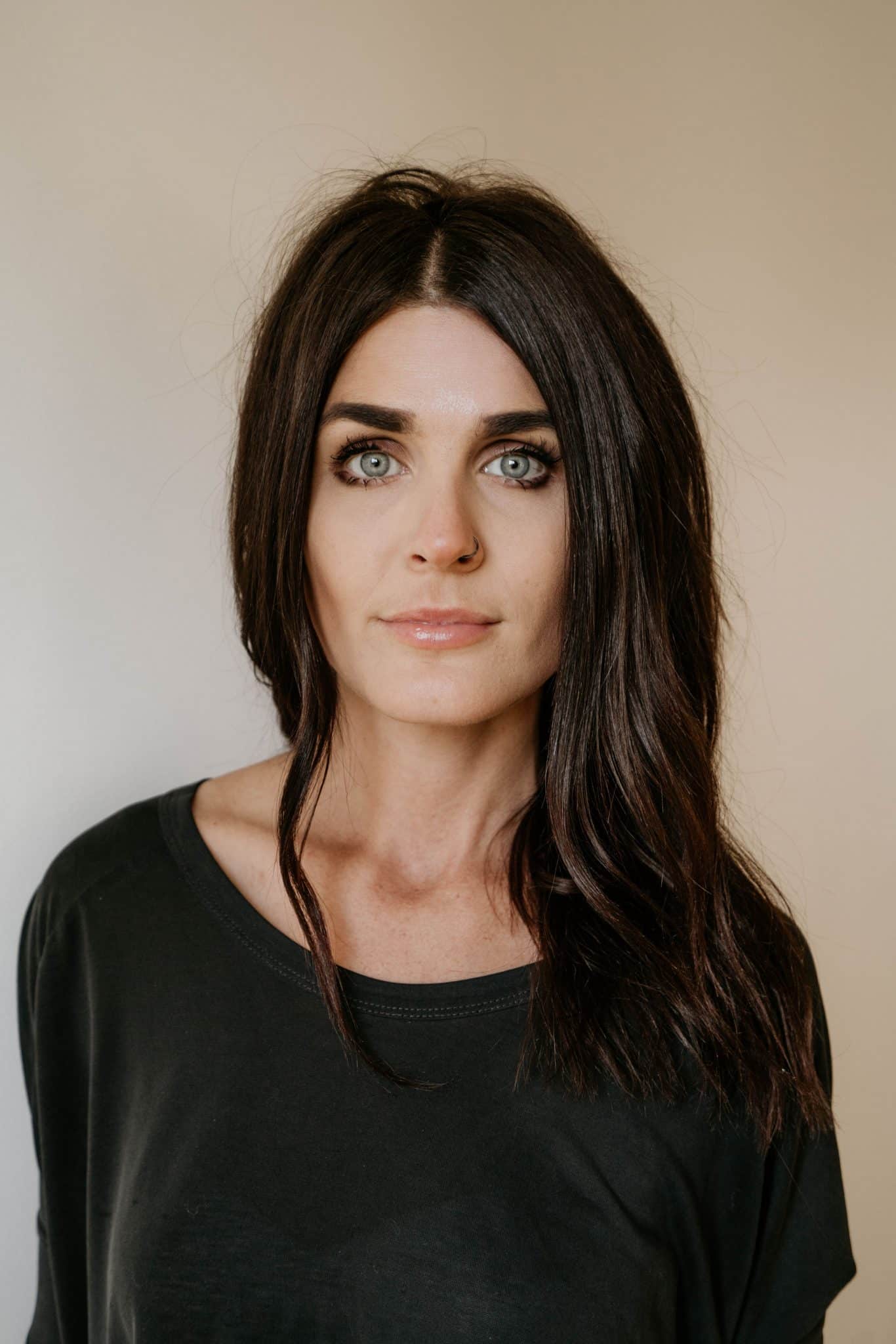 For over a decade, Bethany has served on staff at her local church leading creative teams that craft digital, visual, and public communication. Through poetry, writing, and preaching, Bethany is passionate about transferring the heart of heaven to a hurting world. She recently released her first book of poems called "Woman," exploring themes of pain, abuse, identity, forgiveness, and resilience.
Liberty University student who was raped in 2005.
Kathy's roommate in 2005 at Liberty University.
SPEAKERS
TRACY, JULIE ROYS, KATHY (Jane Doe #2), BETHANY UFEMA
JULIE ROYS 00:04
Twelve women have filed a lawsuit claiming that Liberty University, the largest Christian university in the country, is enabling on campus rapes. And on this episode, one of the 12 Jane Doe's filing that lawsuit, as well as two of her allies, tell their story spanning 16 years. Welcome to The Roys Report, a podcast dedicated to reporting the truth and restoring the church. I'm Julie Roys. And joining me today is a former Liberty University student who says that in 2005, she was gang raped by three men on Liberty's campus. The woman, who we'll call Kathy, says she reported the assault to Liberty, but the school never informed her of her Title IX rights, nor did the school launch any investigation. In fact, to this day, Liberty maintains that Kathy never reported her crime. This despite the fact that the school was fined $120,000 by the Department of Education for failing to report Kathy's crime on its annual crime statistics. But this Kathy says is typical. When she was raped in 2005, she and her roommate pleaded with Liberty to make changes to protect students. But Liberty stonewalled. Then in 2020, Kathy and two key advocates met with Jonathan Falwell, a longtime Liberty University trustee and the son of Liberty founder, Jerry Falwell Sr. According to Kathy, Falwell promised he'd do something, but she says he's done nothing. A friend of Kathy's who was present at that meeting with Falwell, Bethany Ufema, also joins me today. And she'll be sharing her own story from her time at Liberty and telling how Liberty weaponized it's Student Code of Conduct to punish both rape victims and students who got pregnant. Also joining me is Kathy's roommate, who confirms that Liberty not only acted indifferent to Kathy's rape, it also placed students at risk of being harmed. What you're about to hear is a story spanning 16 years that reveals a shocking pattern at Liberty. It's also a story of incredible perseverance. And it shows how three women who refuse to back down have forced Liberty University to face its past sins and neglect. This is such an important podcast and I truly believe that every student and parent of a student at Liberty University needs to hear these stories. But before we dive in, I'd like to thank the sponsors of this podcast, Judson University and Marquardt of Barrington. Judson has been an incredible partner and supporter of this ministry, and I'm truly grateful for the school's commitment to truth and to The Roys Report. If you're looking for a top ranked Christian university, providing a caring community and an excellent college experience, please consider Judson. For more information, just go to Judsonu.edu. Also if you're looking for a quality new or used car, I highly recommend my friends at Marquardt of Barrington. Marquardt is a Buick GMC dealership where you can expect honesty, integrity, and transparency. That's because the owners there, Dan and Kurt Marquardt, are men of character. To check them out, just go to BuyACar123.com. Well, again, joining me is Jane Doe #2 from the lawsuit just filed against Liberty University. And for purposes of this podcast, I'm going to call her Kathy. So Kathy, welcome. And thanks so much for joining me, but for also your bravery and everything that you've done, you know, being a part of this process. I know, it's been incredibly traumatic for you, but you push through, and it's heartening for me, but it's also inspirational. So again, just thank you so much. And welcome.
KATHY (Jane Doe #2) 03:46
Thank you, Julie. It's been quite the road to get here. And as you know, you've fought this battle well over a year fighting for the truth. And I don't think without the ways that you've championed this, that it would be where it is today. So I'm thankful for this road that we've walked and that we're here today.
JULIE ROYS 04:04
And we have walked it together. And sometimes when I do these investigations, I feel like my sources become my friends. And this is one of those instances. So it's gonna be weird to call you Kathy because that's not your real name. But we will push through with that. And again, I thank you so much for joining me. Also joining me is Kathy's roommate, and to protect both her privacy and Kathy's we're going to call her Tracy. So Tracy, thanks so much for joining me and for everything that you've done to support Kathy through this entire process. Truly if it weren't for you, I don't think any of us would be talking right now. So Tracy, welcome.
TRACY 04:42
Thank you.
JULIE ROYS 04:43
And lastly, joining us is Bethany Ufema and that's her real name. Bethany is the Senior Messaging Director at Kathy's church and as you'll hear, she played a crucial role in the story coming to light. She also had a front row seat to a very enlightening conversation recently with Jonathan Falwell, a longtime Liberty University trustee, and the current campus pastor at Liberty. So Bethany, so glad you could join us and very much looking forward to our conversation.
BETHANY UFEMA 05:10
Thank you for having me. And thank you for your work.
JULIE ROYS 05:14
Well, I am just so privileged to have all of you join me. This is an amazing story. And it's not just Kathy's story. It really is a story that shows how a team can come together and bring the stories of a victim to light. It's a wonderful example of how allies of victims can work together for justice and accountability. And it also shows I think, and you're going to get a real feel for this, how pushing for justice in cases like this is a marathon and not a sprint. Again, Kathy's rape was in 2005. And here we are in 2021. Now there's this suit. And it looks finally like there may be justice not just for you, Kathy, but for 11 other Jane Doe's that are mentioned in this lawsuit. So let's just start right there. Several years ago, or even a year ago, Kathy, did you ever think that you'd be at this point?
KATHY (Jane Doe #2) 06:10
There's no way I saw this happening. It was two years ago, where Jerry Jr. was still at the helm of Liberty, and the environment never seemed like it was the right time to bring this up. And I never could have imagined the feeling of any sort of justice happening, or anything becoming public knowledge.
JULIE ROYS 06:29
And Tracy, you've also been a part of this all the way back from 2005. Did you ever think that you'd see this day?
TRACY 06:37
No. I carried around the emails and the files for 15 years, just to like, prove to myself that it happened the way we remembered it. But I never thought that it would be public, I never thought that people would listen, and that people would respond as kindly as they have.
JULIE ROYS 06:55
And let's not forget, this is also after the #METOO movement. So that really, I think changed the climate for the entire country, when it comes to listening to victims. And here we are, there's, you know, 11 other Jane Doe's in this lawsuit. Kathy, let me just ask you, what are you and these 11 other women who have been victimized and just I mean, you read that lawsuit and just such horrible ways. What are you hoping to accomplish with this lawsuit?
KATHY (Jane Doe #2) 07:24
Obviously, money is what gets the attention of Liberty. But it's not all about the money with this lawsuit. I know everyone's asking for non-monetary restitution and just things that we can work through with Liberty in terms of the way that they handle Title IX, different regulations they have on campus. And this not again, it's not just about the money. It's about seeing change happen.
JULIE ROYS 07:48
And the other 11 Jane Doe's, do you know them? Have you talked? Or is this one of those situations where you each talk to the lawyer, and that's it, and you really don't know each other?
KATHY (Jane Doe #2) 08:00
We really don't know each other at all. I know that we've heard each other's stories through various media outlets, and the Gangster Capitalism podcast. But other than that, we have not interacted.
JULIE ROYS 08:12
And that Gangster Capitalism podcast, by the way, you told your story, Tracy, you were on that as well. I mean, it really just an amazing season of podcasts. And if you haven't heard those, I would really recommend them. But again, so much has happened in these past couple of months. My first article telling your story, Kathy, that dropped June 1, if anybody would like to read that. And I really encourage you to do that. Go to JulieRoys.com and then search, The Gang Rape Liberty University refuses to acknowledge. And it's absolutely stunning that even now, after the school is fine by the Department of Education for not reporting Kathy's assault on its 2005 crime statistics, even now, the school doesn't acknowledge Kathy that you ever reported your crime. I was kind of expecting when I came back to Liberty more recently that they would say, Yeah, this happened, or we made a mistake. What do you make of Liberty's response so far?
KATHY (Jane Doe #2) 09:13
I think they've responded though, I assume they're going to not to acknowledge anything, unless pressured to or unless outside forces push them to acknowledge it and even then, is not acknowledged with responsibility. So they've handled this the way I assumed they would.
JULIE ROYS 09:32
Well, I know there are a number of people listening who have not heard your story. And I also know that every time a victim tells their story, it can be traumatizing. And so I want to ask this sensitively, but at the same time knowing that there's some folks that don't know what happened to you on April 13 2005. So I'll just leave that in your hands but as much of that story, as you want to tell. But what happened that night?
KATHY (Jane Doe #2) 10:03
I think it's important to give a little bit more of the backstory to that night of how I met a man off campus, exchanged phone numbers, he gave me a ride home, he was older, not involved with Liberty at all. Upon getting a ride home, I was sexually assaulted by him. And from that night on, he continued to stalk me, show up at my work, show up by my dorm. Liberty became aware of this to the point where they took him in for questioning one night, finding him by my dorm, and he was served papers to not be on campus again. One of the police officers took me to Lynchburg police to get a restraining order against him. So Liberty was fully aware of what the situation was. And it was on April 13, that I was walking back to my dorm at night, through the tunnel, which is connecting the main campus to the East Campus of Liberty where new dorms were. There was construction still being done on the East Campus. And when I walked out of the tunnel, it was pitch black and three men surround me from the side of the tunnel. They ripped my shirt as I tried to pull away. It was one of my favorite shirts from high school. It had great memories. So I always have these moments of flashbacks of what I was wearing, the smells and what happened. They began to pull me up to the side of the tunnel where there was a road that led to intramural fields. It was a dirt road lined with trees, just rocks. And I don't know if it was a large stick or a two by four or something from the construction area, but I was hit in the head with the stick. A lot went gray and fuzzy as I tried to fight and get away. And I was shoved into the ditch by these men. And all three of them took turns assaulting me. I was violated with an object and there were flashes of light. So either they were using a flashlight or pictures were being taken. And they walked away back towards campus, towards Ward's Road. And I got up and walked back to my dorm covered in red clay. Something I have memories of to this day of Liberty is the red clay that I was covered with, bruises, my torn clothes, and I went to the bathroom and my roommate called the police officer that we had been working with the person who was stalking me.
JULIE ROYS 13:06
And Tracy, you were the first to see Kathy that night. Can you describe what you saw and witnessed what that night was like?
TRACY 13:18
I was at the dorm. We shared an apartment. We had different rooms but same apartment. I heard somebody walk in and they sat down at the door but didn't come all the way in. So I got up to go see what was going on. She was sitting in the entryway. I tried to ask her what had happened. She I mean she was covered in the clay. She had the torn shirt. She already had a bump on her head like she didn't look great. And I asked her she didn't want to talk. She don't want to be touched. She didn't I mean nothing, I just nothing. And she eventually got up and went to the bathroom. And at some point I called LUPD. And this specific officer that we had dealt with, and she came and then eventually we convinced Kathy to go to the hospital.
JULIE ROYS 14:05
And I am so sorry. I mean, no one should ever have to go through this. But then you went to the hospital and from what I understand, that wasn't a very pleasant experience, either. Nurses were rude to you. And you were there all day. Is that right?
KATHY (Jane Doe #2) 14:22
Yes, the LUPD officer. I don't remember if it was early morning that she took me or the next day. I just had memories of sitting between curtains, mostly ignored and if I wasn't being ignored, then someone was, you know, talking very shortly with me. So at some point, I did get up and just leave. It probably was seven or eight hours after arriving.
JULIE ROYS 14:48
There's so much, I think, that we could unpack about what happened in the weeks and months after your assault, Kathy but to summarize, you reported your rape to LUPD, you talked about how there was an officer. She's named actually in my piece, Jennifer Jones, who came. And that started a relationship where you increasingly told more parts of your story. And again, those police reports are available, and they're linked in my article, and people can read that. But kind of the bottom line was that even though you obviously knew your assailant, or at least one of them, there was never any charges made against your assailant. And did Liberty, did they ever inform you of your rights under Title IX or conduct any Title IX investigation?
KATHY (Jane Doe #2) 15:40
I did not hear of the word or phrase Title IX until probably last year, I didn't even know it was a thing. I assumed reporting or speaking to LUPD, meant speaking to someone in charge who had the power. So yeah, I was not aware of any rights that I had as a victim other than speaking with LUPD.
JULIE ROYS 16:04
And Title IX, as I understand it, affords you certain kinds of accommodations by the school. Did you feel like the school made any accommodation for you because you had been a victim of this brutal rape?
KATHY (Jane Doe #2) 16:20
I think that Liberty did the exact opposite between no one following up with me to see how I was doing. Whether it was spiritual counseling any of the pastors on campus, there was a class that I had straight A's in. I was a very hardworking student, and always trying to keep my grades up. But I missed probably four or five classes, and her rule was three.
JULIE ROYS 16:45
Your professor?
KATHY (Jane Doe #2) 16:46
Yes, I'm speaking with a professor in her office, I wanted to go speak to her about it. And she told me it was policy, and she failed me out of the class. So while Liberty should have gotten me a tutor, helped me continue and finish out the school year, there was maybe a month left of the semester, there was no help in any area of life that I was struggling with. And it was very obvious that I was struggling, as Tracy will tell you, I was not sleeping, I was not eating. I was dragging myself to class when I could. And Jennifer with LUPD knew this, and she was fighting for me with her emails to the dean and her emails to those in charge at Liberty. So they were fully aware, and no one tried to help.
JULIE ROYS 17:38
So Tracy, you watched Kathy go through this, which must have been really difficult to watch. But yeah, what did you see and witness in, you know, I'm guessing you felt somewhat powerless to help her?
TRACY 17:53
You know, once it all happened, I went from, you know, my first two years at the school, I felt pretty carefree and safe. And then suddenly, I just didn't feel safe. And I didn't feel like other people were safe. And they didn't know. We would see people on campus and just kind of say they're wandering around campus, it's late, it's dark. They have no idea. And nothing was being done besides Jennifer trying to help. And so eventually, that's when the emailing started. And the email started because I just wanted somebody to care. I wanted somebody to do something. And really what they ended up doing was doing the most work to do nothing. You've seen them. There are so many people cc'd on them. And they just sent this around. And you know, I told Kathy that if they had just spent a couple thousand dollars at Best Buy on some cameras that weren't even that good and stuck them up, we probably would have been like, you did something, you did something. But they just worked so hard to do nothing for her and for the campus and for safety.
JULIE ROYS 18:57
And you mentioned a couple of things in there. Alerting the campus, in my understanding the Jeanne Clery Act, which really was passed to protect victims of sexual assaults on campuses. It's one of the requirements of the Jeanne Clery Act that, after there's an assault on this level, there has to be alerts that go out to the rest of the campus community. What you're saying is, the campus was oblivious. Here's this brutal gang rape, probably one of the most brutal crimes that's ever been committed at Liberty University. And nobody knows. I mean, even just that in and of itself, that must have been just mind numbing for the two of you going through this incredible trauma of what's happened. And nobody knows. I mean, nobody on campus, I mean, that must have been unbelievable. But again, didn't alert the campus, nothing happened and that is something that Liberty has admitted that they didn't do. And then you began to push to improve for safety on campus. And Kathy, it's my understanding that these three guys who assaulted you, they kept harassing you. Is that right?
KATHY (Jane Doe #2) 20:07
Yes. And I know that my language got stronger over the months with Liberty, where I didn't want to disclose how grave of a sexual nature my attack was. But over the months, I began to use the correct language to categorize it. And they were fully aware that it was a rape. And, yes, these men showed up at my work, threatening me, telling me not to talk. And it got to the point where I did stop talking, because from my experience with Liberty, I wasn't already getting help. I felt stuck. And like there was no solution for me. There were times where the men, they would show me pictures of other girls, not graphic pictures by any means. One was a picture of a girl across campus, just walking on the sidewalk. But one was a picture of a girl being grabbed by one of them in a sexual way. And I reported this to Liberty. And again, there was no follow-up, no questioning, no asking me who the girls were or to identify them, and no safety at my workplace. And so they ignored everything that was shared to them.
JULIE ROYS 21:28
Wow. And you must have been terrified through all that.
KATHY (Jane Doe #2) 21:31
I think that was the time when I stopped working and stopped going to school. And Tracy will tell you I pretty much just lived in my bed for weeks on end. And I shut down. Nothing that I shared, no truth that I told, was responded to. So I gave up.
JULIE ROYS 21:55
And clearly, if you were in danger, there are other students on campus who are in danger as well that these men were coming on campus. One of the things you did ask for, in addition to again, you were asking for this tunnel had lights but it didn't have any cameras. It didn't have any call boxes, there really wasn't any lighting in the area around the tunnel, right? Because it was a construction zone at the time. So very little lighting there. And you're getting stonewalled by the campus. But you also wanted some counseling help, but you didn't. Well, my understanding initially they're sending you to psychology professors. Is that right?
KATHY (Jane Doe #2) 22:34
Yes. And I don't remember who it was. But they had wanted me to speak to a psychologist that was on campus. And by this time, I had already been given the runaround by Liberty, and didn't feel safe with anyone I spoke to. So I made a demand of, while I don't have a lot of money. So pay for me to go see a counselor off campus who has nothing to do with Liberty that I feel free to open up to.
JULIE ROYS 23:02
And that's when they sent you to a woman called Carol off campus. You said it looked like a real estate office. Turns out it was a trucking company owned by Carol Godwin, who was the wife of a senior administrator at Liberty, Ron Godwin. That meeting doesn't sound like it was much like counseling. Tracy, you dropped Kathy off there. Is that right? And had a little bit of a discussion with Carol.
TRACY 23:31
Yeah, we did like an intro and then she chatted with us a little bit and then I left for a while they did their session.
JULIE ROYS 23:38
And Kathy, you had no idea this was an administrator's wife at Liberty.
KATHY (Jane Doe #2) 23:42
I had no clue. I was not even trusted the fact that what I asked for with an off-site counselor not related to Liberty. They did because it was off site that we met during evening hours. She never told me her last name was Godwin. And she just started hounding me with questions. In the moment, I feel like she was probably I thought she was just digging to know more about what happened. But years later now that I'm realizing how assault victims should be responded to, the fact that someone would sit down and say, Why didn't anyone hear you? How loud did you yell? Why were you out so late? I'm realizing that's not the way you speak to a victim. I hadn't known that in the moment. But I never followed back up with her and she never reached back out to me. Which again is another odd thing. It should have been a tip for me to understand what was actually happening.
JULIE ROYS 24:42
Well, and what was actually happening, hard to say for sure whether they're just trying to placate you or you know, I guess the darkest interpretation of this might be that she was fishing for information. Because after this, and again, there's so many details that we're skimming over the top, but after this, there was a meeting with Ron Godwin, who, again, was senior administrator at Liberty University. And that was kind of as I'm understanding the last straw. Tracy, maybe you could start us. You know what that meeting was like? Because I know you were in the first part of it, correct?
TRACY 25:20
Yes. After Kathy went to the counseling, they were supposed to set up another session, and she never heard from Carol again. I'm not really sure when we realized who she was. I can't remember. But at some point, we got called into a meeting with Ron. Up until then I couldn't even told you who Ron Godwin was. I had no idea about the administration. It was not on my radar. So he called us in. That's the part I can't remember which one of us, if we were there together if they separated us. But he basically, he told us that, you know, it was the safest school on the East coast. No students are going to run his administration. If we didn't like it, we can leave, we could transfer. Basically, he said, you're done. You know, you can stay or go, but we're not doing anything to help you. And this is over. And so we kind of walked out of there. And I'm pretty sure it wasn't long after that we submitted the Jean Cleary report, because we wanted to see something. We wanted to see anything any consequence.
JULIE ROYS 26:20
And, Kathy, as I understand it, you got pretty emotional in that meeting with Ron. That must have been a shock to your system. I mean, I can't fathom dealing with a rape victim in that manner. And all you guys were asking for right?, is some security improvements. What was that like for you to be treated in that manner?
KATHY (Jane Doe #2) 26:41
I was shocked that a man who was second or third in command of Liberty would have spoken to me that way. The fact that he would listen to my story, and tell me, I'm sorry, our school is safe. And you can leave if you don't like it. I got up. And I feel like I ran out of his office. It was probably a fast walk. But I got out of there as quick as I could, walked right past Jennifer Jones, who was there also meeting with him. And she emailed me later on that day, and said I had no idea the meeting was going to go that way. Because if we had known, there's no way I would have put myself in that situation.
JULIE ROYS 27:22
Time and time again, again, they're responding to you in a very callous manner, even a hostile manner, it sounds like. And again, this is the crux of the lawsuit is that the campus was an unsafe environment for sexual assault victims, even you know, the lawsuit says going to the part of enabling in some cases, rapes on campus. Again, at that point, when you say 'we' Tracy, I know at this point, Kathy was pretty emotionally wiped out. You kind of took the ball and ran with it, put together all this documentation and sent it to a group called Security on Campus. They filed a complaint with the Department of Education. It was so long after this that, you know, it ws years and years after this, that there was actually Liberty was required to pay $120,000 fine. Kudos to you that you did that Tracy, because, again, we wouldn't be having this conversation if you hadn't documented all that stuff. So I mean, I just think that's amazing that you did that. Kathy, at this point, though, you're pretty much ready to be done with Liberty, right? I mean, what happened in the months then years after you know what happened at Liberty? You ended up leaving soon afterwards, correc?.
KATHY (Jane Doe #2) 28:35
I did. They made me feel like what had happened to me was my fault. And not just that, but they were going to punish me for it. I know, the lawsuit uses the words like negligence and hostile and retaliation, and those are everything that I felt. So I packed up and moved to Dallas, came back to Virginia once I had a job, but tried to completely operate without even trying to think about Liberty.
JULIE ROYS 29:05
So you kind of buried this for a long time, didn't you?
KATHY (Jane Doe #2) 29:08
Absolutely. It's the only way I was able to function and move on with my life. I didn't trust counselors. So there was no way I was going back to the counselor. So the only option was to bury it and not talk about it. I got a job offer back in Virginia, and it was too good to turn down. So.
JULIE ROYS 29:28
So you ended up back here. And so Bethany, this is where you enter the picture. You're at this church where Kathy, you know, she's attending this church, and then you find out that she has this secret of what happened to her. How did that conversation even happen?
BETHANY UFEMA 29:47
Kathy and I were friends and had a lot of mutual friends. So we were coming back from a birthday party one night in a van with a bunch of women. I had attended Liberty myself, except for my sophomore year. I had transferred out and then transferred back in. And actually had a lot of negative experiences there that I was openly sharing the topic had come up in, in the car. Kathy didn't say much in that conversation. Maybe she alluded to the fact that she did too. But anyway, it was shortly after that, she reached out to me, basically wanting to talk about her experiences. She had seen an open door to talk with somebody who was willing to say that they also had a negative experience at this university that I think a lot of people tended to speak very highly about. So I think it was the right time, it was the right moment, she was ready, something inside of herself was ready. And the Lord just kind of put me in her path to be a person that could have the opportunity to hear what it is she had to say.
JULIE ROYS 30:54
And I know there's a lot of people listening who may be in the situation where they've had somebody share, and it's so hard to know, when somebody shares something so major with you how to respond. Kathy, what did you need to hear from Bethany in that moment?
KATHY (Jane Doe #2) 31:12
First of all, I needed to hear that I was believed. That it did happen. And that it was worth fighting for. That it was worth fighting for, not only for myself, but for my marriage, for the other women who I know are out there who have been victims as well, and for them to come forward. And the time just seemed right for me to begin speaking out and getting an army of strong support around me to help me lead the way.
JULIE ROYS 31:47
And Bethany, you alluded to some negative experiences that you had at Liberty. Would you describe what some of those were and kind of how that might have predispose you to believe what Kathy was telling you?
BETHANY UFEMA 32:00
Absolutely. I mean, I would have believed her anyway, I just also happened to have had bump ins with that culture that I would just describe as a culture of fear. My freshman year there, it was a lot of legalism, I think is the way to describe it. You know, behave this way, and you're in. Don't behave this way and you're out. A lot of Spiritual Hierarchy. And not in a nice way that those things operated with leadership in the dorms. And it was a lot of backstabbing, and backbiting and turning people in and spying on, you know, people always pretending to be your friend so that they could really just get your name and room number so that they could then report you in one conversation. All that kind of thing. I had one experience in particular, where I had a girl on my hall that I didn't know very well. She was an acquaintance. But she would come into our room and steal snacks from us. And one day I stay 'steal' in a light hearted way. One day, I came back to my dorm, and there she is in her room, sobbing hysterically by herself. And I walk in. Again, I'm not very close with this individual. But she was clearly in a desperate situation. I sit down with her on the floor and she literally crawls into my lap like a child and I'm just holding her. And she begins to tell me that she had gotten a pregnancy test at Light medical, which was then because she was sleeping with her boyfriend, which was then reported to the Dean of women's office, which I felt like had to be some kind of violation of HIPAA, but I didn't actually know. It's just something seemed very not right about that. But she began to tell me that she was being kicked out of the school as a result. And she was terrified because she was entering back into a situation in which she described her family had prostituted her. So I got dressed and in a way to be taken seriously, you know, marched to the Dean of women's office, asked to speak with the dean in particular overseeing her case, and she was unavailable. So I sat with someone else, who began to tell me that this individual was unwilling to stand before a board to defend herself basically, and therefore was being expelled, kicked out. And I don't know who could have honestly stomached standing before a board to be judged in a situation like that. So I understood why she made the decision she did. And by the time I got back to the dorm that day, I never saw her again, and I haven't been able to find her.
JULIE ROYS 34:39
And this is something that's mentioned in the lawsuit. The Liberty Way, which is the code of conduct for students that it was weaponized, right? So I mean, in this case, you have a student who's pregnant, but say she had been sleeping with her boyfriend and he raped her. She would still face the same kind of reporting. Is that your understanding?
BETHANY UFEMA 35:01
Yes. I had another friend on my hall who had been raped by her boyfriend. But because she had been in his room, she did nothing with that information because she knew there was no chance that she would be, you know, listened to.
JULIE ROYS 35:17
Wow. So again, I mean, you have a Christian community. And I understand. I mean, I went to Wheaton College. So we had a code of conduct. I never had, you know, these kinds of experiences. But I mean, I get it. I'm sure there's some people on one hand that are gonna say, well, it's a Christian school, you should have standards. But the whole the whole point is love, right? is grace. It's to be able to come around each other and support each other in these kinds of situations. And instead, you find these students just being hammered. And then they leave. And who knows what happens to them spiritually? I'm sure since you do minister in Virginia, I'm guessing you see a lot of Liberty students. And I'm sure there's many that have had a wonderful experience. But I'm just curious, do you find that the experience of being harmed in some way emotionally or spiritually, do you find that common among women that you minister with?
BETHANY UFEMA 36:15
It's really a mixed bag, to be honest. Because the school is so large, I think there's a lot of students who go there and they just, you know, they're a part of the masses, and they go in, they go out. I do think there's this massive undercurrent of instances like this that are unsaid, unspoken and unheard, that are probably more frequent than most people are aware of right now.
JULIE ROYS 36:40
First thing is care, right? I mean, the first step is not justice. It's care. And so Kathy, did you begin to get some some help, emotionally and in counseling and similar?
KATHY (Jane Doe #2) 36:54
I did. I immediately tried to find counseling, because upon speaking about this again, it'd be almost year and a half, two years now. I did start struggling again, with not being able to sleep and with eating disorder habits and things that crept in. So I did try to find a counselor. Not surprisingly, it's very hard to find a counselor in Virginia that doesn't have ties to Liberty.
JULIE ROYS 37:21
Oh, of course.
KATHY (Jane Doe #2) 37:22
I met with her a few times and haven't sensed just because again I have little trust of anyone who has a connection to Liberty. But yes, for my marriage, and my own health, definitely tried to find care for myself.
JULIE ROYS 37:38
At some point in the story, Karen Swallow Prior enters the picture. How was that connection made with Karen and that conversation and that relationship begun?
KATHY (Jane Doe #2) 37:51
We were somehow connected over Facebook or a mutual friend. I don't recall because it's been probably two years now. But this is a time where Jerry Jr's all the revelations about him and his own choices started coming out. And it just opened the door for me to speak up more. So I connected with Karen and she's been a huge source of encouragement for me. And she encouraged me and is the one who reconnected me with Carole Godwin. One step I knew I had to take was to try to get to the truth and get to the bottom of everything. So I knew I wanted to speak with the Godwin's. I want to speak with Jerry Jr, I wanted to speak with anyone who touched my story. Because again, my goal was change at Liberty.
JULIE ROYS 38:39
And it's unbelievable to me what you have done, because you have really just pushed this story forward and really have wanted to get to the bottom of this. And by the way, if you don't know who Karen Swallow Prior is, she's a prominent author and speaker. She was at Liberty as a professor for over 20 years. And she's just been a champion and an advocate for victims and just really grateful to her role in this whole thing. It's my understanding then that she did connect you because she had been there so long. She knew Carol Godwin, she knew Ron Godwin and she was able to connect you with Carol Godwin so that you could have a meeting with her the spring of 2020? And Bethany, you were part of that meeting too, correct?
BETHANY UFEMA 39:22
Yes, I was.
JULIE ROYS 39:23
Kathy I can only imagine the emotions you must have felt when you met with Carol again, the woman who I hate to say it this way but she kind of feigned being something she wasn't a professional counselor, which she is not. I know she has counseled women in ministry, but she's not a professional counselor. What was that meeting like with Carol?
KATHY (Jane Doe #2) 39:43
She was very open and honest with Bethany and I. In relation to her husband's mannerisms, the way he treated people. She said she fully understood why Jerry Jr. had her husband Ron meet with us. She gave us stories of the way people were treated by Ron. She said that people have left the faith because of the way they've been treated by Liberty. So it's very encouraging in the moment to have all my feelings validated and to know that she saw and she knew the truth. Unfortunately, a lot of people are unwilling to talk, or don't have the courage to speak up right now. So that's been disheartening. And it's also hard to see where I feel like there's still back and forth lies between, I remember your painful story versus I don't remember her story at all to certain people. So again, I don't know if people just say what they want to hear. But it was encouraging in the moment to have that meeting with her. And she is the one where I said, What's my next step? That she said, Go meet with Jonathan.
JULIE ROYS 40:53
And not to be hard on Carol. But it is one thing to speak privately about what happened, it's another to come forward and speak publicly which she has not done. And did she admit in that meeting at all about what she had done during that counseling meeting off campus?
KATHY (Jane Doe #2) 41:12
No, she just listened to me. We didn't harp much on that meeting, because she didn't seem to have too much information for me. She just spoke about the board and the good old boys club. And it seemed like she had a lot to say about that.
JULIE ROYS 41:28
Well, so then she does forward you to Jonathan Falwell, and basically says, tell him I sent you, right? Okay. And then Jonathan responds that he's willing to meet and then that's then we hit the summer of 2020, which is when all the revelations came out about Jerry Falwell, Jr. He resigns in August. And so this meeting that you were going to have kept getting pushed back and back and back. But finally, in the fall of 2020, you met with if I'm understanding correctly, Jonathan Falwell, some staff member from Thomas Road Baptist Church, that his father Jerry Falwell, Sr, founded. Also there was Bethany and Karen Swallow Prior. So this was I mean, a pretty major meeting. Bethany, let me let me throw it to you. What were your impressions of this meeting with Jonathan?
BETHANY UFEMA 42:23
When Kathy described Liberty's response earlier how she felt about it, I think that I was disappointed and unsurprised at the same time. He portrayed kindness in that he showed up. He listened. He showed empathy toward Kathy when he heard her telling of what had happened. But felt zero personal responsibility, and how he could have participated better himself. Complete ignorance, he stated of the event, which Kathy does have an email that he was cc'd on. So he was aware at some point.
JULIE ROYS 43:07
And that email is from 2005 or 2006. Right when you were petitioning Kathy and Tracy, you were petitioning Liberty to improve the campus safety. I've seen that email he was. And it wasn't cc'd, actually. It was sent to his email box. He was one of the people it was sent directly to. But my understanding and Kathy, you can correct me if I'm wrong, when you describe what had happened to you, which I understand you did describe in detail. Jonathan acted like this was news to him. Is that right?
KATHY (Jane Doe #2) 43:41
Yes, he was hearing it for the first time.
JULIE ROYS 43:43
And this is a man who was not only sent an email about it, he was on the board of trustees. And we're to also believe then that Jonathan, even when the Department of Education is sending letters to Liberty, fining Liberty for not reporting your crime, he doesn't know you or your connection. I mean, he doesn't know anything, even though he's on the board this whole time? Do you find that believable?
KATHY (Jane Doe #2) 44:10
I don't at all. It just felt like the meeting was one big apology and a deflection. He was very pastoral. He was very kind. He did know the words to say, and it felt genuine. But again, how can something feel genuine, when there's proven evidence that he already knew and did nothing?
JULIE ROYS 44:31
And I will say that Jonathan has reiterated that in a statement that came through Liberty University when I asked them about this situation, and why he had responded the way that he did. And, you know, he claims that he never doesn't remember getting the mail, he gets lots of emails and just didn't see it. But again, kind of difficult to believe that and the culture, again, we're talking about Bethany, you've talked about the culture that you experienced, that is very consistent with what Kathy is describing, and he's saying, He's not responsible for that, and I'm understanding that you at one point confronted him. What did that look like?
BETHANY UFEMA 45:12
I felt that I confronted him throughout the meeting on on many things that he said.
JULIE ROYS 45:17
So it wasn't a one time it was a continue now, yeah,
BETHANY UFEMA 45:20
It was a continuous confrontation. After Kathy shared her story, he immediately kind of jumped into this, Well, you know, thanks to the Holy Spirit, you know, some of my brother's character deficiencies have been brought to light and really wanted us to believe that things are going to be different moving forward. At which point I stopped the conversation, and I said, what you're talking about was, was not the Holy Spirit. The Holy Spirit is the Spirit of Truth. And you yourself, including the entire board, who was entirely complicit, had access to the spirit of truth this entire time these types of events have been happening. What you're talking about is bad PR. That's what you're responding to at this point. So throughout the conversation, it was just like Kathy said, a lot of deflection, didn't know about it, nothing I can really do for you right now. Just is very general, trust us that things are going to get better moving forward. And the question of what was to be done about this very specific situation, there was no real conversation about that at all, it was just this very general trust us. And to trust that a board that at no point has ever held itself accountable, would suddenly be willing to do so is laughable. Especially when the accountability came externally, not internally. So.
JULIE ROYS 46:40
And the interim president of Liberty University is Jerry Prevo, who was the chairman of the board for decades. While all of this was happening, and good friends with Jerry Jr.
BETHANY UFEMA 46:52
Right. He kept using language that he was painted into a corner. He said that quite frequently, I'm painted into a corner. Whatever that meant to him, he seemed to feel entirely powerless. I reminded him of his last name. That there were a lot of people that have gone to great lengths to protect that name, people who have coward and fear because of that name. And if he didn't see a responsibility in that name, a name that he benefited from, then it was time for him to take a different type of action. He did make promises leaving that meeting that were not fulfilled.
JULIE ROYS 47:31
And let's talk about that specific language that he used. For my understanding, Kathy, didn't he promise you, and I think the exact phrase was, a place at the table?
KATHY (Jane Doe #2) 47:42
Yes. I remember being told I would have a seat at the table in terms of the investigation and responding to the investigation that Liberty has, that they're doing. And this was before it was revealed in October that the investigation was solely focused on finances. So I'm not sure if he was aware of that whenever he told me to go ahead and submit my complaint in the investigation. But it very clearly was shown to me that the investigation had nothing to do with Title IX or sexual assault.
JULIE ROYS 48:13
But you did submit your complaint to this organization. It's an accounting firm, right? I mean, it's it's not a firm that is experienced at all and knowing how to deal with sexual abuse cases. But you did submit and you did it. I don't know whether you did it anonymously or with your name.
KATHY (Jane Doe #2) 48:30
I believe I did it by name. Because you give an email for them to follow up with. So I gave them as much information as they would need to follow up with me.
JULIE ROYS 48:38
And have you heard from them?
KATHY (Jane Doe #2) 48:39
Absolutely nothing.
JULIE ROYS 48:40
Absolutely nothing. Until interestingly, you filed the lawsuit and on July 20, right after the same day that the lawsuit was filed, Liberty said that the allegations in the Jane Doe 1 through 12 versus Liberty University lawsuit are deeply troubling if they turn out to be true. Many of the claims are the complete opposite of how the university's policies and procedures were designed to operate over the years. Liberty has invested mightily in programs and personnel to help maintain a safe campus and to support any and all victims of sexual assault to come forward. They talk about their non-discrimination policy, things about being exempted or an amnesty policy for the student honor code. And then it says, We will immediately look into each of these claims to determine what needs to be done to make things righ,t if they turn out to be true. Because the claims are made anonymously and go back many years. In one case over two decades. It will take some time to sort through. Kathy, how did you feel when you heard that statement?
KATHY (Jane Doe #2) 49:45
Completely disgusted. They've known not just about my own situation for years now, but things have been coming out in podcasts, in articles lately, and they never once cared to reach out and feel heartbroken as they say in the statement. It took a lawsuit for them to respond. So it just shows that it is a complete PR play of a response. Otherwise, they would have reached out to myself, to the journalist, to you know, everyone who's been trying to tell these stories, there would have been a response earlier.
JULIE ROYS 50:19
Bethany, what do you think?
BETHANY UFEMA 50:21
it's almost unreadable. It's so disgusting. It's the most hideous example of hypocrisy I think I've ever read in my entire life. I mean, the lawsuit itself has so many very vivid, condemning details listed in it of actual stories that have happened to actual individuals. And this response is the most generic shallow blanket statement, and entirely filled with untruths. Not to mention, I felt that in those last statements of, you know, considering the time in which some of these things have happened, you know, two decades prior, it's going to take us a long time to sort through, I felt like it was almost an effort to minimize some of the testimonies in a very covert way. It's honestly, it's, it's embarrassing.
JULIE ROYS 51:06
Tracy, your thoughts? And also, I'm curious whether you've heard from any of your classmates that you graduated with about this? Or is there a lot of buzz?
TRACY 51:15
For me, it just made me realize how far we've gotten from truth. You know, they've had evidence given to them. They've handed us the evidence. We went to the school and picked up files. They have it in their possession. At any point, they could have got the information. But you know, within this evangelical power structure that exists right now, truth doesn't matter. What you say, is just to be accepted as true. And so they say the things they said in that statement, but there's just no care, there's no care, the inability to accept that you are wrong. And remember, we never asked them to take the blame for what happened. We just asked them to care about it and make changes. But as far as on my end with classmates, I had some people that kind of knew bits and pieces, I don't really have a lot of people I've told. The few people that do know the details have been really supportive. Most of them have their own story of things that have happened, or people they knew, you know, when they were at Liberty. But I also have a bunch of friends who had the best years of their life there and will never hear otherwise. And so it's a real divide. I'm hopeful that down the line, they will be more open to understanding that. I don't hate Liberty, it just needs to change. But yeah, I don't have a lot of people that I've told the details of it. With it being anonymous. I haven't had to.
JULIE ROYS 52:40
Last question. And Kathy, this is for you. And I think one of the really outstanding things, in your comments, and even your demeanor. And again, we've walked together, I would say the four of us in many ways, we've walked together with this entire story. So I've seen you process it, I've seen you walk through it. I've seen the ups and the downs. I've I've seen the trauma that you've endured, which has been pretty intense, as you've tried to bring this story to light. But what's so amazing, I think, to me, and to a lot of people watching is the statement that you made about how God is doing this, how you feel that this was sovereignly orchestrated. And that despite the fact that such an awful thing happened to you at a Christian school and Christians behaved in such an awful manner, you haven't lost your faith in Christ. How is it that somebody can walk through what you've walked through, and still know that there's a good God, that sovereign over everything?
KATHY (Jane Doe #2) 53:43
I think God has put people in my life, especially this past year that have shown me the love of God, and what it actually is supposed to look like. And I've seen miracles happen this past year. Honestly, that is what has brought me back to the faith. Not gonna say haven't had moments where I have extremely doubted my faith, but this past year, it has strengthened again, because people are being led by the Holy Spirit to show care and to listen. And to help me process this.
JULIE ROYS 54:13
And something that you said in one of your statements was that you're really doing this because you want Liberty to actually be and act like the Christians that they claim to be. And so that is all of our hope. And I thank every single one of you, you know, Tracy, again, if you hadn't fought so hard for your friend, and that is true love. That's Christian love what you did for your roommate, and just supporting Kathy back in 2005 and 2006, and what you did. So thank you for doing that, Tracy, and thanks for being part of this podcast.
TRACY 54:51
Thank you.
JULIE ROYS 54:52
Same to you, Bethany. The way that you fought for Kathy and the way that you've supported her is just really a testament to how Christians should be. The fact that you went with her to that meeting with Jonathan. Again, thank you for what you're doing and for the ministry.
BETHANY UFEMA 55:09
Absolutely. Thanks.
JULIE ROYS 55:11
Yeah. Well, and Kathy, thank you most of all for being willing to walk through this, for the way you've done it with such poise. Any last words that that you want to say, before we're done with this podcast?
KATHY (Jane Doe #2) 55:23
All the evidence and all the truth is out there finally, and it is on Liberty now to act and answer the question of now what? Now that you know, what is the next step and what are you going to change?
JULIE ROYS 55:36
Well, again, my thanks to Bethany Ufema and to Kathy and to Tracy. And thanks so much for listening to The Roys Report, a podcast dedicated to reporting the truth and restoring the church. I'm Julie Roys. If you'd like to connect with me online, just go to Julieroys.com Also, please subscribe to The Roys Report on Apple podcast or Google podcasts. That way, you'll never miss an episode. And while you're at it, I'd really appreciate it if you'd help us spread the word about the podcast by leaving a review. And then if you would share the podcast on social media so more people can hear about this great content. Again, thanks so much for joining me today. Hope you have a great day and God bless.