Jimn Kyles of Anchor Bend Church—an Association of Related Churches (ARC) megachurch in Texas—recently urged his congregation to give more money because the church built a new campus it "cannot afford" and is delinquent on its mortgage. Soon afterward, Kyles taught a class on "financial wisdom" at Highlands College, the ministry training school for ARC in Birmingham, Alabama.
Kyles spoke March 23 as part of Highlands College's Leadership Encounter Day—a special evento featuring pastors from across the nation teaching students "personal leadership skills and how to apply them." Kyles' class on "Financial Wisdom" specifically instructed students "how to make budgets and manage their money," according to a post on Instagram.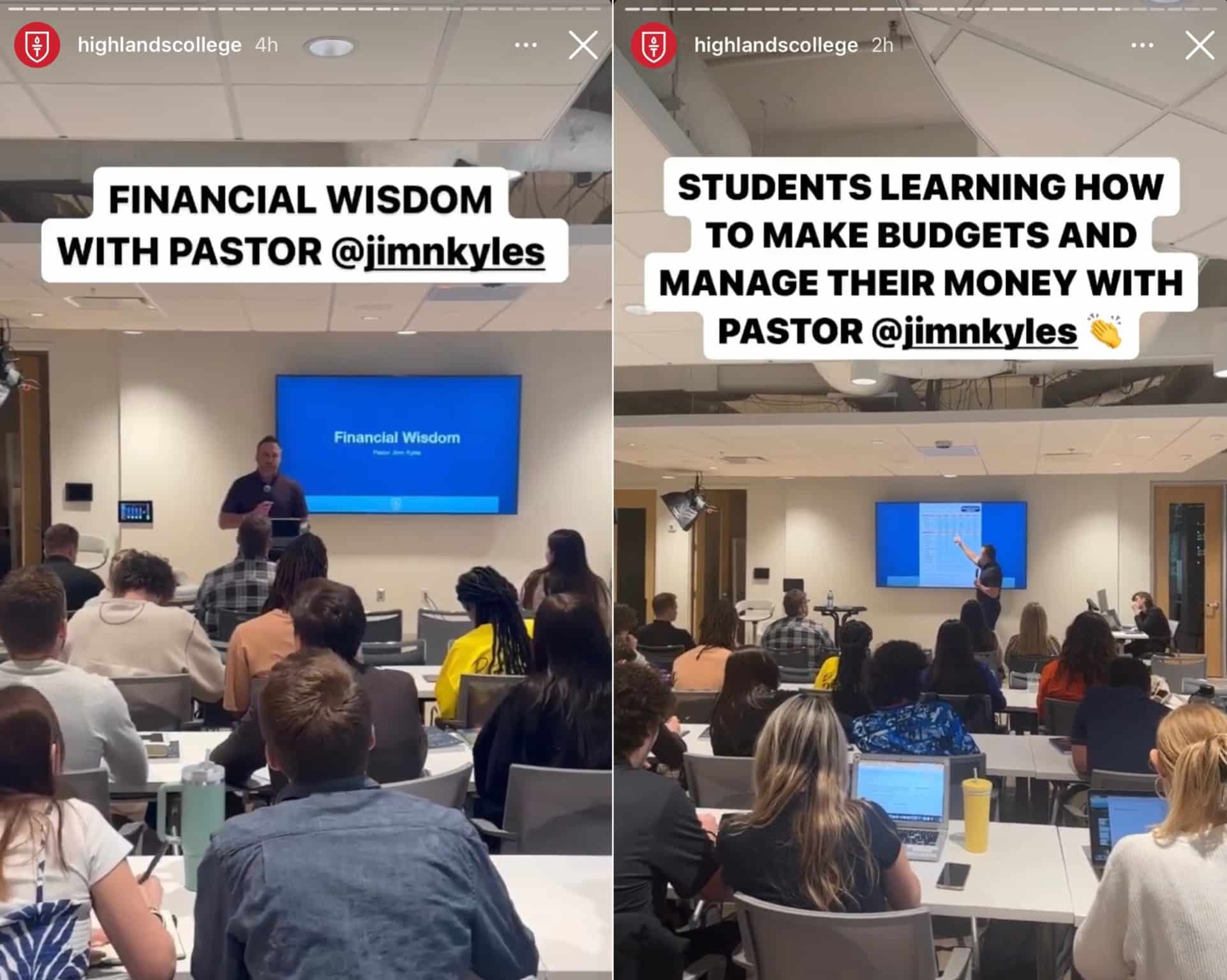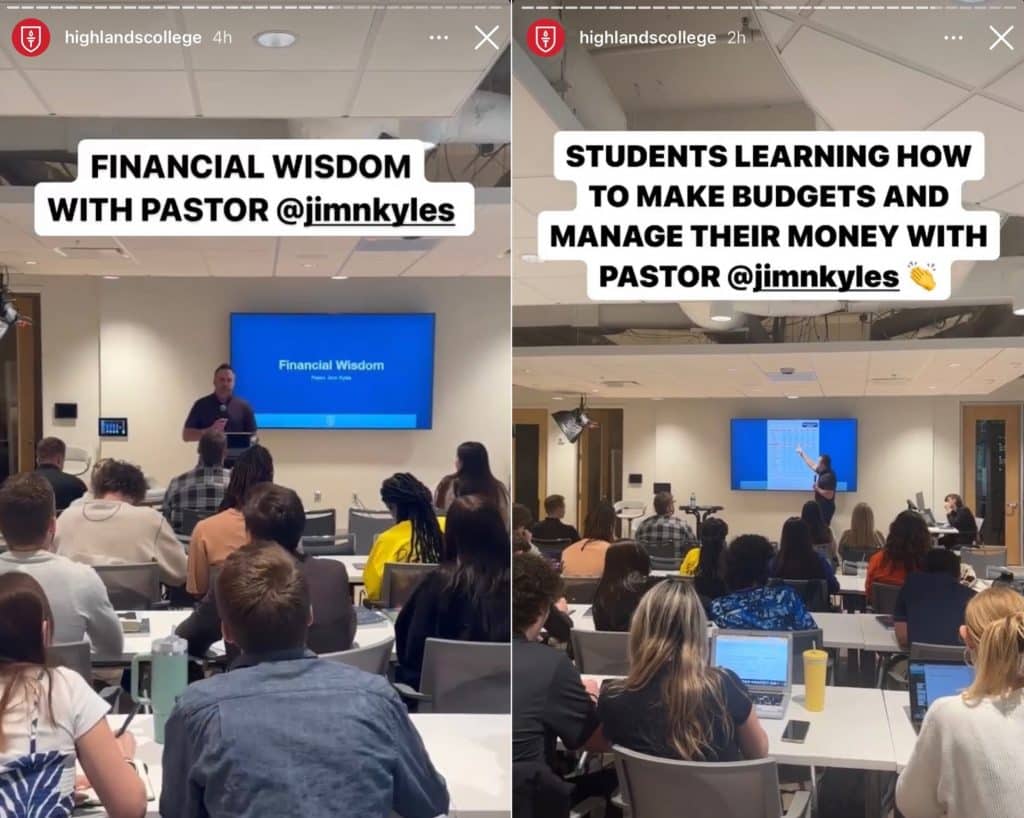 Yet, Kyles' Anchor Bend Church moved last year into a new campus with a $5.5 million mortgage—a cost they've struggled to cover, Kyles said in a February 5 sermon. "According to the national average, we're healthy," he told the congregation. "We just ended up in a building we cannot afford." 
Kyles also noted that Anchor Bend Church was delinquent on a portion of its monthly payment. "The total mortgage payment that is due just to bring us current for February is $51,000—right now, today," he said. 
The school where Kyles spoke is located on the campus of Iglesia de las Tierras Altas (COTH), the second largest church in America with a weekly attendance of 43,000 and the flagship church for ARC. The president of Highlands College is Chris Hodges, co-founder of ARC and senior pastor of COTH.
Give a gift of $30 or more to The Roys Report this month, and you will receive a copy of "The Ballot and the Bible" by Kaitlyn Schiess. To donate, haga clic aquí.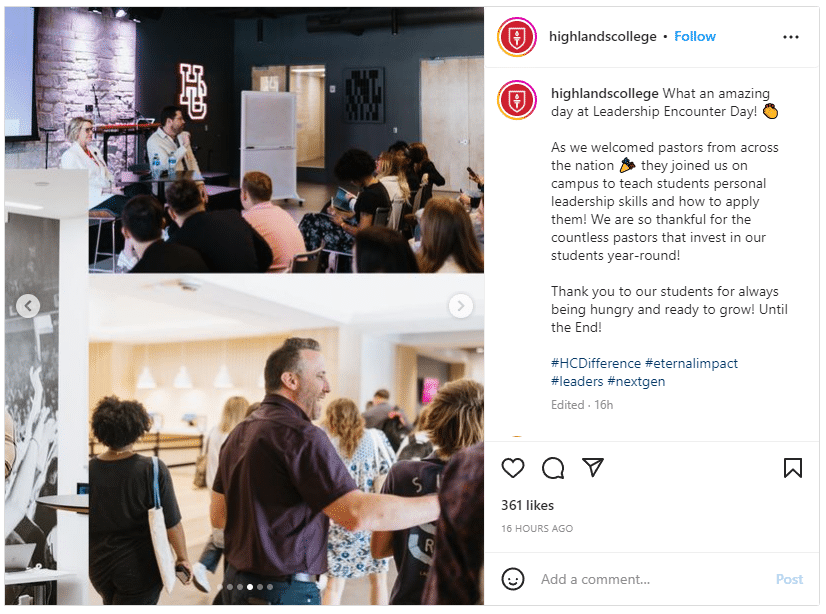 Over the past several years, ARC-affiliated churches have been embroiled in numerous scandals. These include a former COTH pastor accused of rape returning to public ministry at another ARC church. Weeks ago, a student ministry leader of an ARC church in South Carolina was cargado with 13 counts of assault and battery. And, in February, multi-site Next Level Church apagar after allegations of years-long bullying and financial misconduct.
Highlands College functions as a feeder school for ARC churches. On its website, the school boasts that it has trained more than 1,000 students and placed them in 297 ministries in 35 U.S. states and nine foreign countries. The school does this by partnering in placement "with a network of over 13,000 churches through two organizations"—ARC and GrowLeader, a ministry headed by Hodges to help churches break the 1,000-person attendance barrier.
Highlands College was recently granted initial accreditation from the Association for Biblical Higher Education.
El Informe Roys (TRR) reached out to Highlands College and to Kyles for comment but did not receive a response. 
'Not going to let vision outpace our people'
In his February sermon reviewing church financials, Kyles claimed that Anchor Bend Church fared better than many evangelical churches following the COVID pandemic. 
"There are churches all across America that have not gotten back to their pre-COVID numbers," he said. "(Some) churches—and I have mentored and coached with them—they've (had to) shut their doors because they just can't do it." 
Several recent surveys have noted declines in religious attendance and giving to churches. A survey by the Evangelical Council for Financial Accountability publicado in November reported a 6.6% decline in giving to churches. A study publicado in January by the American Enterprise Institute found that 8% of Americans haven't returned to churches they previously attended before the COVID pandemic.
Kyles struck a positive note in his message, while also stating their church's financial difficulties. "We are not trying to make it—we are making it and thriving and growing," he said. "(But), in 2022, I need you to know this: every month we have needed a miracle to pay this mortgage."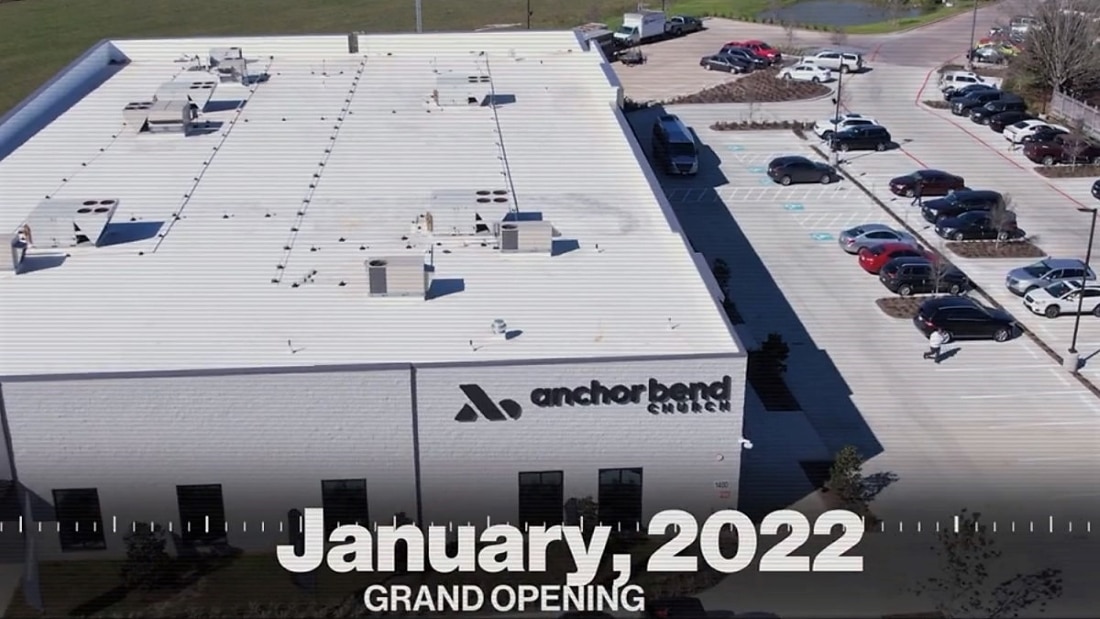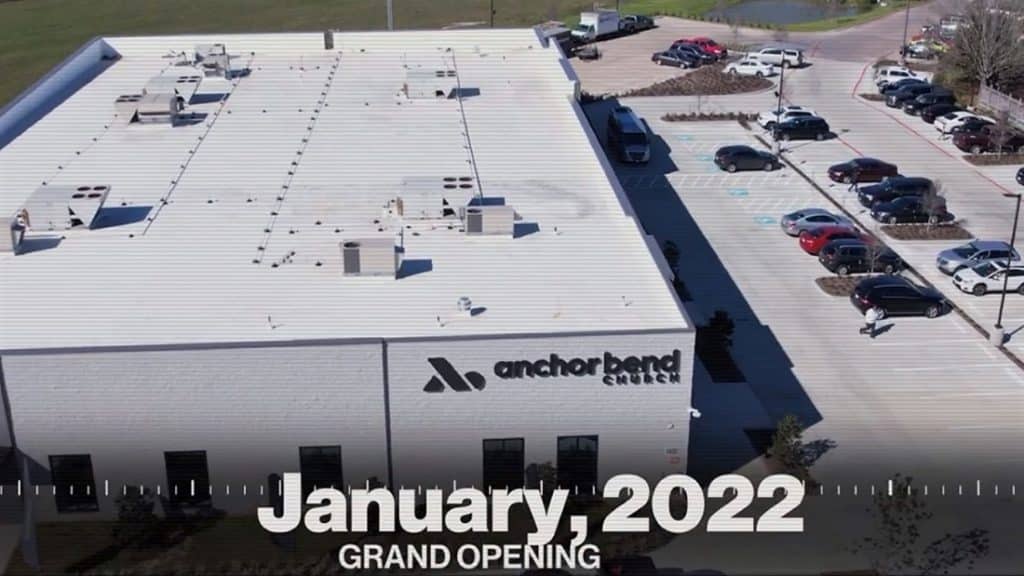 According to social media posts, Anchor Bend Church finalized the purchase of its property on June 12, 2020, and celebrated the grand opening of its new church campus on January 13, 2022. The lead pastor, who noted that construction costs "doubled" during the height of the COVID pandemic and the church had "zero" reserves as of February, seemed to express regret over their new property. He said he wouldn't make a similar purchase again.
"We're going to make a resolve: we ain't getting in debt anymore," said Kyles. "I don't care if that land is $1.7 million. We're going to raise $1.7 million. And when we raise it, we'll buy it. And if we don't raise it, then that's not our land. But we're not going to let vision outpace our people." 
Regarding church attendance, he reported that more people attended Anchor Bend services in 2022 than in 2019. However, he said giving has not rebounded to pre-COVID totals.
Kyles explained: "Discipleship and giving takes about a three-month on-ramp. You'll show up and ask, 'Do I trust the pastor? Is the money being stewarded right? Do I feel anything funny?' So it takes usually two or three months for the on-board of: 'This is my church and I can trust them.'"
In addition to the Leadership Encounter Day, Kyles also attended another out-of-state event this month—the Maxwell Leadership Conference in Orlando, Florida. There he posted a picture of himself with Jeremy Foster, the disgraced former pastor of another ARC megachurch in Texas. As El Informe Roys anotado en un Artículo anterior, Foster now is a C-level staff member with the Christian values-based Maxwell Leadership, despite committing adultery and reportedly marrying his mistress.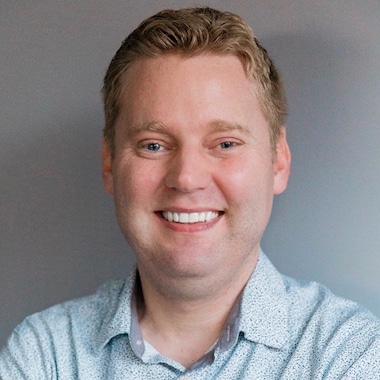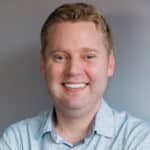 Periodista independiente Josh Shepherd escribe sobre fe, cultura y políticas públicas para varios medios puntos de venta Él y su esposa viven en el área de Washington, DC con sus dos hijos.