Is it true that men are visual in a way that women will never understand? Or that boys can't help but lust if a girl is dressed like she's inciting it?
In this edition of The Roys Report, we continue a two-part discussion with Sheila Wray Gregoire on toxic teachings on sex and womanhood within the evangelical church.
You just heard two doozies. But there are more, like:
A girl has a responsibility not to be a stumbling block to the boys around her by what she wears, and
Girls who dress immodestly are worse than girls who dress modestly
If you've grown up in the church, you've probably heard these teachings. But are they true? And what kind of outcomes do these teachings produce?
Sheila answers those questions, drawing from a survey her team conducted involving more than 7,000 women. She also shares what one thing our daughters most need to hear if they're going to grow up healthy in the church.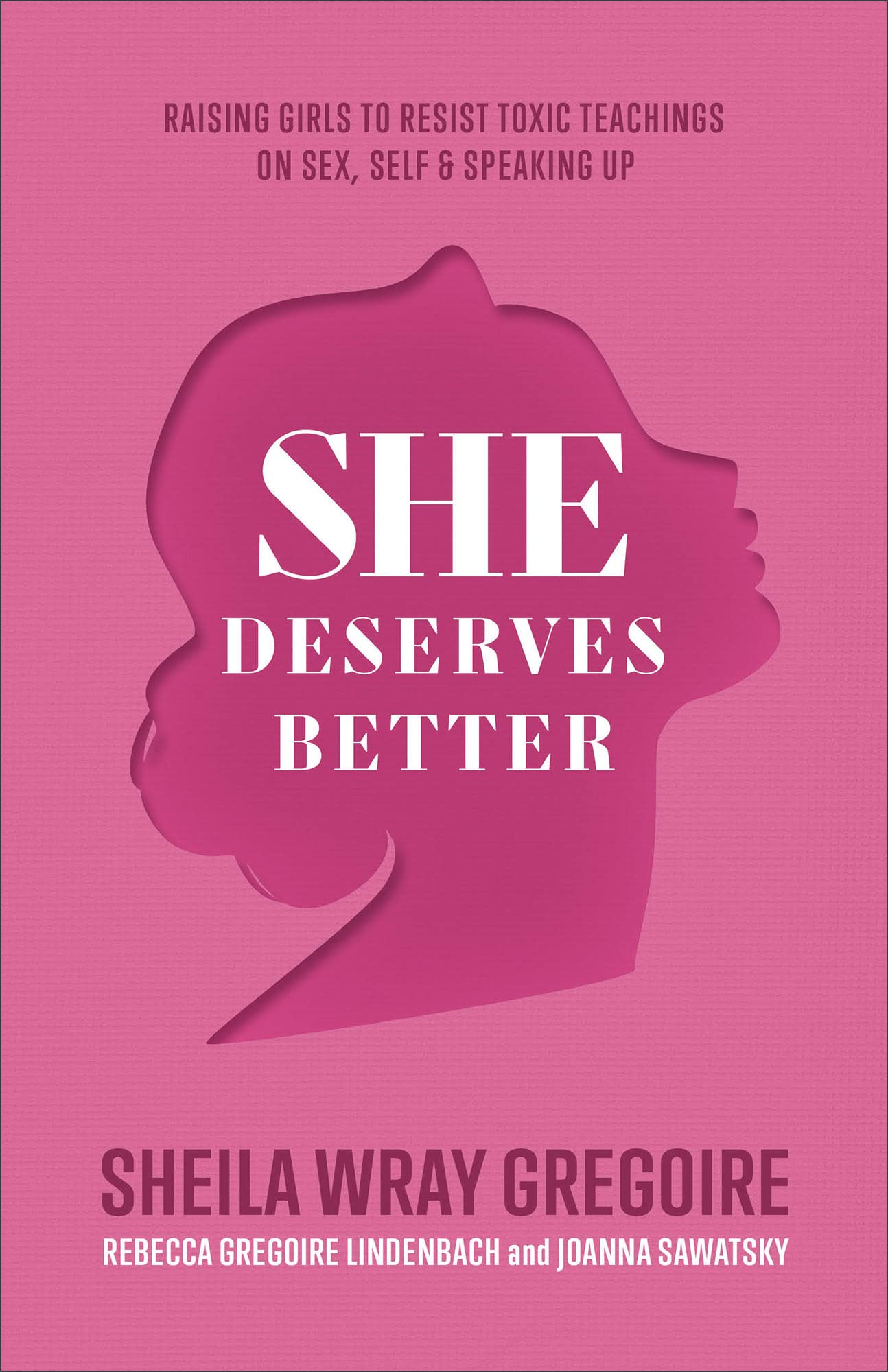 Support Christian Journalism
Your tax-deductible gift helps our journalists report the truth and hold Christian leaders and organizations accountable. Give a gift of $30 or more to The Roys Report this month, and you will receive a copy of "She Deserves Better" by Sheila Wray Gregoire.
We are unable to ship books internationally.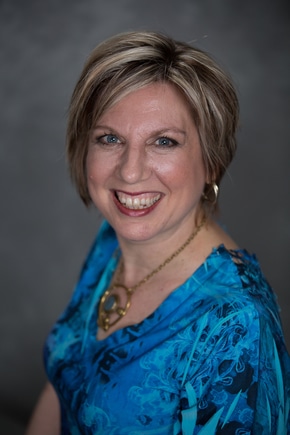 Sheila Wray Gregoire is an author, podcaster, and researcher into evangelicalism and sex. The founder of
BareMarriage.com
, together with her team she has surveyed over 32,000 people for her books
The Great Sex Rescue
and
She Deserves Better
. Her goal is to change the evangelical conversation about sex to be healthy, evidence-based, and rooted in Christ. She lives in Ontario, Canada, with her husband. They have two adult daughters and two grandbabies.
SPEAKERS
SHEILA WRAY GREGOIRE, JULIE ROYS
JULIE ROYS
Is it true that men are visual in a way women will never understand—or that boys can't help but lust if a girl is dressed like she's inciting it?
Welcome to The Roys Report—a podcast dedicated to reporting the truth and restoring the church. I'm Julie Roys.
And in today's podcast, I continue my two-part discussion with Sheila Wray Gregoire on toxic teachings on sex and womanhood within the evangelical church. And you just heard two doozies. But there are more, like:
A girl has a responsibility not to be a stumbling block to the boys around her by what she wears, and
Girls who dress immodestly are worse than girls who dress modestly.
If you've grown up in the church, you've probably heard these teachings. But are they true? And, what kind of outcomes do these teachings produce? Sheila will answer those questions, drawing from a survey her team conducted involving 7,000 women. She'll also share what one thing our daughters most need to hear if they're going to grow up healthy in the church.
We'll get into our conversation in just a minute, but first, I'd like to thank the sponsors of this podcast—Judson University and Marquardt of Barrington. Judson University is a top ranked Christian University providing a caring community and an excellent college experience. Plus, the school offers more than 60 majors great leadership opportunities and strong financial aid. Judson University is shaping lives that shaped the world. For more information, just go to JJUDSONU.EDU. Also, if you're looking for a quality new or used car, I highly recommend my friends at Marquardt of Barrington. Marquardt is a Buick GMC dealership where you can expect honesty, integrity, and transparency. That's because the owners there Dan and Kurt Marquardt, are men of integrity. To check them out, just go to BUYACAR123.COM.
We now return to part two of my conversation with popular marriage blogger Sheila Wray Gregoire about her book, She Deserves Better. We pick up our conversation with talk about the purity culture and modesty.
JULIE ROYS
Obviously, there's been a lot of pushback on purity culture. In fact, you mentioned in your book about Matthew West, when he had that song come out about Modest is Hottest. And I know he said it was satire. And maybe it was kind of tongue in cheek, but at the same time, it's sort of double down on some of these purity messages that are so, so damaging. I mentioned that I read this book, at least portions of it, with my daughter who's 21. She really resonated, especially with the discussion on modesty, I think, because there's just been so much trauma that she's experienced, that I think a lot of girls experience. And yet I think, you know, as parents, we're like, oh, jeez,, what do we do with this? I mean, it is really, really difficult. But talk about some of these modesty messages, how they're communicated, and what is communicating to our daughters, how are they internalizing these things?
SHEILA WRAY GREGOIRE
So, we wanted to really flesh this one out, because we knew this was going to be a big one. So, we asked about four different iterations of the modesty message, when the girls had believed. S we didn't just say, Did you think you had to be dressed modestly? We asked it in four different ways. So, we asked girls if they believed boys are visual in a way the girls will never understand. Boys can't help but lust if a girl is dressed like she's trying to incite it. A girl has a responsibility not to be a stumbling block to the boys around her by what she wears. And girls who dress immodestly are worse than girls who dress modestly, and we let people decide what worse meant. So that was up to the survey taker. All of those messages are horrible. They all have terrible outcomes. But I'll tell you the two with the worst outcomes: is the two about boys about boys natures. When girls believe that boys are visual in a way that girls will never understand, and boys can't help but lust, when you take those girls and look at them long term, they are 52% more likely to have a sexual pain disorder called vaginismus as an adult. And vaginismus is largely a condition of evangelicals. It's when the muscles in the vaginal wall contract so that sex penetration becomes very painful, if not impossible. A lot of women can't insert tampons without pain. It's really debilitating. And we found an incidence rate of around 23%, which is at least two to two and a half times the rate of the general population. If you talk to any pelvic floor physiotherapist, they will tell you most of my patients are evangelicals. And so, there is something about our teaching that is actually hurting women's bodies. And in our first book, our first big book, The Great Sex Rescue, what we found is that obligation is really highly correlated with vaginismus. So, when you tell a woman you're obligated to give your husband sex if he wants it, her chance of experiencing sexual pain increases to almost the same statistical amount as if she had been abused. So, women's bodies interpret obligation as trauma.
JULIE ROYS
It is abuse, isn't it? It's essentially psychologically abusing them so that they're conditioned to a certain behavior. I mean, it's really, really damaging. And yet harkening back to my Moody Radio days since we're talking about this, I know on Moody Radio, when we would talk about this issue, so many people will call in and quote Scripture about the woman needing to please the man. I mean, it's just, it is mind blowing to me.
SHEILA WRAY GREGOIRE
Yeah, it really is. So, you know, the obligation is dramatic. But we also found that modesty is dramatic. And especially not all of it is all of the modesty messages results in the higher rates of sexual pain, but especially the ones about boys. Because what those messages tell you is that you can never be safe. You live in a world where boys will always objectify you, where boys and men will only ever see you as sexual objects, all your dreams of intimacy, they're just pipe dreams, and you're just never safe. And this is what we've told women and girls, so they're 52% more likely to have sexual pain, they're 68% more likely to marry an abuser. Interestingly too, believing the modesty message means you're more likely as well to be assaulted as a teenager and more likely to be in churches where other people around you are assaulted. Because churches that teach the modesty message, guess what? Predators love those churches. Because those churches are telling your daughter, if he lust after you, it is your fault, not his.
JULIE ROYS
And what does it do to the boy to be continually told that you have a sex drive you can't control?
SHEILA WRAY GREGOIRE
Oh, I know. I mean, this drives me nuts too. Because for boys like we've also conflated noticing with lusting, right? So, if a boy notices that a woman has a good figure, he thinks he's already lusted after her. And then we tell him that you know this is hopeless because you'll never get over it. I mean, the Every Man's Battle Series actually tells boys that we know the reason for sexual sin among men. You got there naturally simply by being male and they say men just don't actually have that Christian view of sex. Like no! women do not have the Holy Spirit more than men do.
JULIE ROYS
That is so so damaging. And I'm so glad that you're calling this out. And clearly, if this is the view that you have, I mean, it seems like and when you're talking about the low self-esteem, and so many of these girls like they begin to internalize the message that they're an object, right? They're nothing more than an object. And you were even saying later down the line that it's not just in high school. But even as these women get older, tell me what your survey found as far as their self-esteem, and their ability to even view themselves rightly as I get older.
SHEILA WRAY GREGOIRE
Yeah. So, if you believe those modesty messages as a teenager, you're 30% more likely to have low self-esteem below average self-esteem as an adult. Like this affects you long term. And it's interesting, because whenever I talk about modesty on Facebook, people will always say, Well, sure, I mean, girls aren't to blame if boys lust, but, and there's always a but, right? But girls need to understand how boys are visual and how they can't help it. It's like no, stop it. Like what our data shows is that you cannot say that. When you say girls need to just understand what boys experience then you are saying it is okay to live in a world where girls are 68% more likely to marry an abuser, where girls are 52% more likely to have sexual pain. No, that is not okay. And we can expect boys and men to respect women.
Can I tell you some of the worst examples of the modesty message?
JULIE ROYS
Yes, please.
SHEILA WRAY GREGOIRE
So, this is from Dannah Gresh' Secret Keeper Girl curriculum, which was quite popular in sort of those thoughts and onwards. She wrote a lot for Braille magazine about modesty. She had Secret Keeper Girl conventions all across North America. She's now rebranded to True Girl, and the curriculum was changed a bit, but it still focuses on modesty and not encouraging men to complete the picture of your body. And its addressed to 8- to 12-year-old girls. So, there was this one fashion test that girls were supposed to take. So, you're supposed to raise your hands, it's called the raise n' praise. And if your belly shows, that's bad, because and I quote, bellies are intoxicating. And then there's a conversation, a script that moms are invited to have with their daughters, where you explain what intoxicating means to your daughter, how intoxicating is like when he's drunk and has gotten out of control. And God created men to be intoxicated by your body. And that's a beautiful thing. But God only wants one man to be intoxicated by you. And that's your future husband. And so, you need to cover up so that you don't inadvertently intoxicate other men.
Let's break this down. She told girls as young as eight, that the sight of their bellies would make adult men out of control, and that God made it this way. And that's not Christian. That's pedophilic. And how did nobody say anything?
JULIE ROYS
That's a good question. I mean, what explanation do you have for that?
SHEILA WRAY GREGOIRE
I think we are so enamored with the idea that men can't help it. So, everything has to be on women and girls to control it. That we just give in to this. You know, we also looked at the adult women because most people who believe this modesty message as teenagers do not believe them today. That's the good news. So, most people believed all this stuff in youth group have deconstructed a lot of these beliefs.
So, but when you look at the women who haven't, when you look at the women who still believe the modesty message, which would include women who are teaching it, because most of these, most of the stuff is taught by women, when you ask girls who told you to dress modestly, overwhelmingly, they will say by other women. So, it's largely women who are teaching this stuff. Well, the women who believed the modesty message as adults, are far more likely to be in abusive marriages, they're more likely to be in marriages where their husbands use porn. They're more likely to be in marriages where they are worried about how their husband looks at other women in public. They're more likely to have lower self-esteem themselves. And so, I wonder how much of it is women. And this isn't all women, okay? This doesn't mean that if a woman believes in modesty message, she necessarily has a bad marriage, she's just more likely to. But how much of this is women not wanting to believe there's something wrong with their husband, and so they're just trying to control what their husband sees? Because that's something they feel they can control, since they can't seem to make a difference with him.
JULIE ROYS
And I'm wondering how much of it too is devaluing yourself so that when you're dating, and these red flags come up, it's kind of like, well, this is how I'm used to being treated. Or this is all I deserve.
SHEILA WRAY GREGOIRE
Yeah. And actually, this is actually one of the big things we talk about is because if you tell girls, hey, boys can't help but lust after you. And hey, all boys are visual. All boys are going to check girls out. This is what boys do. This is the male objectification of women and male sexuality are one and the same thing. If we tell that to girls, and then they're dating someone who's constantly checking out other girls who's constantly making comments about other women's bodies, are they going to realize that guy is a creep? Or are they just going to think I guess that guy is just a man?
JULIE ROYS
Exactly.
SHEILA WRAY GREGOIRE
You know, we've taught them don't look at red flags. Red flags aren't even real because all guys are like this. You can't expect anything more.
JULIE ROYS
Let me just play devil's advocate, because I know there's probably some people listening who are gonna say, Well, okay, those modesty messages, you're saying those were damaging. But at the same time, I'm super uncomfortable with what my daughter is wearing. Or when you go shopping with your daughter, it's tough even finding, you know, I find it kind of tough to find decent clothes. As Christian parents, how do we talk about this with our daughters? And you know, to the person who's saying, Hey, listen, can we really go overboard with this? Because look, you know, what the culture is doing? Speak to that person right now who's feeling that way?
SHEILA WRAY GREGOIRE
Yeah. So first of all, I do want to say that in She Deserves Better, we do have like, a really good exercise to do with your daughter after the modesty chapter on how to talk about clothing that has nothing to do with not causing him to lust but has to do with how do we be appropriate? How do we be kind? How do we not flaunt our wealth? Which is actually what the Bible is talking about when it talks about modesty.
JULIE ROYS
Right about braiding and gold. And yeah.
SHEILA WRAY GREGOIRE
So, we do walk you through so that that can really help. But let me just say this, when I was 18,19,20, mom jeans were really in style, right? So, you had the narrow waist, and then everything got really big. So, nothing was tight around your butt. And it was quite high waisted. And this is just what I was used to. And so, I would wear these for years, and then more of the form fitting jeans came in, and even the low-rise jeans, and I didn't wear them forever, because I thought that is scandalous. Like that is absolutely scandalous. But then after a few years, I realized everybody is wearing these, and nobody seems to care anymore. And so, I got some and I actually liked them, you know. Now I'm kind of happy the waist have gone back up a little bit because I was kind of tired of always having your butt crack showing.
But you know, like things are, things are better. But the point is, when something becomes common in the culture, it loses its effect. Okay? So, let's take yoga pants. Gen Z, I'm sorry, I'm Canadian. So, I will say Gen Zed, but okay, Gen Z guys. Do not notice the yoga pants on the whole because everybody was yoga pants. And once everybody wears yoga pants, it's pretty much lost its power. Boomer men notice the yoga pants, because when Boomer men were young, no one wore yoga pants. And so, Boomer men and Gen X Men are just going, oh my gosh, look at her in the yoga pants. But to other 20-year-old guys, they don't see it. And we need to stop judging the younger generation by our standards, because look at what the younger generation was. And if you have a daughter who was wearing exactly what every other 19-year-old or 18-year-old or 16-year-old or 15-year-old wears, she isn't being immodest not for her culture. Because there are some cultures which consider shoulders super immodest, but cleavage is fine, right? There's cultures where you can basically go topless, but you could never wear pants, you have to be in a skirt like, things are different. It's all very cultural. And there isn't one particular body part that is always going to turn on men, it really is largely cultural.
So, I would just really encourage people to stop thinking about certain fashion trends as being terrible. And start thinking instead about ideas of how to get dressed so that you respect yourself so that you show that you respect others so that you're not off putting, I mean, you know, like, I think there's issues if you're wearing tons of piercings and tons of mean tattoos, like that's a question too, because what are you saying to other people about whether or not you want to be friends with them, or whether you're comfortable around them? Right? So, there's lots of issues other than just showing skin. I think we can talk to our kids about consent, like there are certain parts of my body that someone would need to consent in order to see. Like, you're not supposed to just go flashing your boobs in the grocery store in our culture. And so, I don't ever want to show any parts of my body that somebody should legitimately have to consent to see because then I am violating their consent. So, you know, so you can have those kinds of conversations, but we just should not be pairing it with the idea that boys can't help but lust.
JULIE ROYS
In your ministry or business, your reputation is your most valuable asset. But what do you do when you suspect misconduct? Hopefully, you do the opposite of many of the organizations I report on. Instead of covering up wrongdoing, you investigate it, and Accord Analytics can help. In just 72 hours, their team of experts can scour emails, call logs and other records to produce usable evidence. They also can analyze your organization to identify specific threats and to suggest best practices. For a free consultation go to ACCORDANALYTICS.COM.
You talk about the one thing that parents should consider non-negotiable if they want to raise a healthy daughter, What is that one thing?
SHEILA WRAY GREGOIRE
Your daughter needs to be able to disagree with you. She needs to be able to use her voice. That's such an important thing. Because if your daughter can say, you know, Mom, you know, Dad, I think you're wrong, then she's going to be able to say that, in the future, if she's married to a husband who isn't treating her well. She's going to be able to say that in a work situation, and speak up for others, she's going to be able to say that in an unfair educational situation. But if she doesn't feel like she can ever disagree with you that her voice doesn't matter, she's not going to learn how to speak up. And one of the most important things that your daughter needs to know is that her voice matters, and her opinions matter. That doesn't mean that you have to agree with her. But you can honor her and let her speak up without punishment. And when we model that at home, then she's going to be able to do it in other places where it is ever so important. Because so often instead, we think that obedience to parents means that you have to go along, and you have to agree. And that is how churches end up becoming abusive. Let your daughter have a voice.
JULIE ROYS
That's interesting that you say that, because that's the one thing I've talked about in my home that I grew up in, where we would have just really spirited discussions about everything under the sun at the dinner table. And we're kind of weird because we never took it personally. It was like sport for us, like we loved it. And you know, every now and then it would kind of get, you know, to a certain point, and my parents had kind of tried to tone it down. And at that point, it was too out of control. But it wasn't till I got older that I realized you offend people when you do that, because nobody got offended in my family generally, like when we talk about ideas and different things. But I realized now, that was in same ways, training me for a lot of what I do today. And I know my daughter recently was at a job where she's in college, but she's, you know, having to work restaurant jobs. And she had one boss that was horribly abusive. And she got up and she walked out and reported him to her boss. And he was moved to a different place. And I remember asking her I'm like, if you hadn't reported that, would somebody have said something? And she's like, No, he just would have kept doing it. And he was, you know, sexually harassing people. He was screaming at them. I mean, all of this. I was so proud of her for doing that. I mean, I felt so good about that she's learned that you matter, that you have worth, that nobody has a right. You know, I don't care whether it's a boss, I don't care whether it's an authority figure in the church, I don't care who, nobody has a right to degrade you or to cross your boundaries or to treat you as less than human. That's not okay.
SHEILA WRAY GREGOIRE
And why hasn't the church been teaching that to girls?
JULIE ROYS
Patriarchy maybe?
SHEILA WRAY GREGOIRE
Yeah, well, I think it I guess it must be but it's like it doesn't come from Jesus. How can anybody claim they know Jesus, and then try to control and try to blame girls for boys sins? Like, and it's not only in the in the sexual realm there.
Shanti Feldhahn wrote a book called For Young Women Only. Shanti Feldhahn and Lisa Rice. And it was based on a survey that she did of boys, and it was directed at teenage girls, this book. She also wrote a lot for BRIO magazine, Focus on the Family. And in it, she was talking about how boys have trouble often expressing their feelings. But what boys really, really need is unconditional respect. And she didn't just mean the boy you're dating, like all boys around you, they need unconditional respect. I don't have a problem with that. If by respect you mean listening to them talk, you know, honoring their boundaries, treating them like a person. But then she says some boys have trouble expressing their feelings. And so, if you're trying to figure out if you've crossed the disrespect line, watch for anger.
JULIE ROYS
So, their anger is your fault?
SHEILA WRAY GREGOIRE
Right. So, if he's angry at you, you must have disrespected him. Now, if you're a girl, and you're in an abusive relationship, what are you going to think? Or maybe you're not in an abusive relationship, but you've just internalized this teaching, and then you get married. And you start thinking if he treats me badly, it's because I've disrespected him because I haven't unconditionally respected him and given him complete deference.
JULIE ROYS
What an awful message and that is making women small. And I love your chapter on women deserve to be big, right? I love that. And those messages, those weren't just for girls, those were for wives too. I remember being in Bible studies and being told, if you know the right answer, don't say it in front of your husband. cuz he needs to do that, and you can't be too much. And it's like, I remember listening to this. And I'm just like, Who are these, like insecure men who can't even have their wives disagree with them, or know more than them or whatever? I mean, it was just pathetic.
SHEILA WRAY GREGOIRE
If you're driving in a car, and he turned the wrong way, don't say anything, because that wouldn't be good.
JULIE ROYS
It's just so bad. And I think we should be respectful of each other. You know, I mean, I don't like it if my husband says something nasty when I'm driving, which he never does. And he's just not like that. But I mean, respect one another is a good thing. But these messages that women have to be less so men can be more, it's just, it's really gross.
Two groups of people, I want you to just before we get off this podcast to speak to, and one is the mom right now who's feeling a little panicked, because she's like, Oh, my word! What messages has my daughter been getting in church? How can she know whether or not these harmful messages are being taught by her church? And then what can she do about it if she finds out that they are being taught?
SHEILA WRAY GREGOIRE
Okay, well, first, some good news that I do want everyone to hear. Religiosity, church attendance, believing in Jesus, these are all good, good things. So going to church women who go to church as kids, they're going to have better marriages, on the whole, when they're an adult, they're gonna have higher self-esteem. The church tenants believing in Jesus, all good things. But and here's the big but; once girls start to internalize some of these toxic messages, like about consent, how boys can't help it. And so, you need to stop the sexual progression. So, about modesty, about being small about not talking so much, once they start to internalize those things, the benefits of church attendance disappear. And in some cases, it would have actually been better not to have gone to church at all. So that's the sobering part. That doesn't mean every church is bad, though. So, everyone, I want you to go back in time to your grade four math class, and your learning averages. And what you'll know is that the average means that you've taken all of the data from all these different things, and the average is less than the best, but better than the worst.
And so, if we know that the average of church attendance is good, but we also know that these toxic teachings are bad, there has to be something bringing up the average. So, it means there are churches doing these things right. There are youth groups, maybe the church isn't that healthy, but the youth groups actually pretty good, you know, or whatever it might be, there might be some good youth leaders. And so, it's really incumbent on us to take a look at what is being taught in youth group. And often youth group is so separated from the adult church that you don't always know what's going on. So, I would just say, volunteer. You know, talk to your youth pastor, what are you teaching about modesty? What are you teaching about sex?
So, your church, maybe your church doesn't talk about gender dynamics very much. Like it's a relatively healthy church, there's lots of women on the platform too, the pastor doesn't say anything openly misogynistic. But what you need to understand is in youth group, all they talk about is relationships and dating. So even if they don't say it in the main church, whatever they believe, is going to be exponential in youth group. And so, find out what is being taught in youth group. You know, if the youth leader is teaching something weird, give them a copy of She Deserves Better, and see what they think. Because a lot of times, it's not that people deliberately want to spread toxic stuff, and that they won't listen, they just honestly don't know what else to do. And this has been in the water. And so, I've heard from so many women this week since the book released where they've gone to their youth pastor, and the youth pastor has been excited about the data and the graphs and the charts in the book. And they're like, oh, wow, okay, this is a new way to talk about it. And that's great. But if they don't listen to you, then you need to take a good hard look. Because if your daughter, maybe you're a healthy family, you know, you don't teach this weird stuff, you actually communicate really well. But if your daughter is in a church that is teaching her not to use her voice, that she talks too much, that she's easily deceived, that boys should be deferred to, even if these things aren't taught explicitly, but if that is the message that has been given, she's more likely to go to church camps with people who believe even more conservative things to go to Christian colleges where they might believe even more conservative things to marry someone who was way more on that spectrum. And so, we need to think, okay, is this the social group that I want for my daughter? And that's a hard conversation to have. But you've just got to be involved. You got to meet your kid's friends, meet your kid's youth leaders, because our girls deserve our attention, and our girls deserve us to put in the work to figure this out.
JULIE ROYS
And can I say they also deserve youth groups where they're not just talking about relationships? Like, yeah, I thought it was so good in your early chapter where you talk about how when you were in church, and you were in youth group, I mean, you were talking about your relationship with Jesus. I mean, I remember when I was in youth group was some of the most profound spiritually formative things happen to me. I mean, we were talking about Jesus, we were talking about the Holy Spirit, we were talking about, you know, missions, we were talking about, you know, reaching our friends for Christ. That's what we were talking about. We really weren't talking about relationships that much. I mean, of course, we were with our peers all the time, you know, but yeah, yeah. I mean, we were talking about what is the most important thing is to love God right? And then love others. You know, I mean, we were talking about the mission of the gospel. And I think it's sad and pathetic, that our youth groups have degenerated into all we talk about is relationships and dating. I mean, I remember we focused on Bible study, and worship. And we're like, if you want to go to the youth group that entertains you, the world entertains better than the church anyway. So go there, but we're going to be about Jesus, we're going to be about worship, we're going to be about the word. And people came, you know, that's the thing. I think there's such a spiritual hunger. And so, I just think it's so reductionistic, that when we think that our youth, which most people become believers between the age of 16 and 24, this is their prime spiritual formation time, and you have an incredible opportunity to really mold their souls and begin to really introduce them to Jesus Christ in a powerful and personal way. And it just grieves me that we're not doing that more.
SHEILA WRAY GREGOIRE
Yeah, exactly. I was the same too. Our youth group we were how to give your testimony how to reach your school for Christ like that's, so we were so interested in it. And I don't know why things changed except the church as a whole changed. And we started emphasizing gender essentialism and male hierarchy a lot more in the late 90s and early aughts than we had in the 80s and 90s. And there really was a big conservative resurgence.
JULIE ROYS
Lastly, I wanted you to speak to the women my age, your age, you know, maybe a little bit younger, or even the millennials. I know I, I listened to the bodies behind the bus your interview had with John Harris and her talking about so many of these messages. I think the millennials really internalized a lot of these, but who are just saying, Man, I did internalize these messages, and I'm realizing how harmful it is. And yet, it's hard to erase those tapes. If you were taught these messages, it just goes deep, especially then, if you went through the you know, Nancy DeMoss. What she said to teenagers is one thing what she says to wives doesn't get a whole lot better. And so, I know people who are in that camp. Speak to that woman about how does she begin to heal and adopt more healthy messages about herself and her worth?
SHEILA WRAY GREGOIRE
I think I just want to say I'm sorry. Like I am so so sorry. I subscribed to BRIO magazine for my daughter, Rebecca. And she devoured that magazine. And she developed an eating disorder because she thought she was fat. Because of the modesty rules. They told her she had to be able to pinch an inch of fabric or else she wasn't modest. Well, my daughter was very slim, but very curvy. And in those days, there were no genes where you could pinch an inch. And she told that story. I didn't even know that story. She told on a podcast recently. And I started crying because that was another thing I didn't know as a mom, I was an involved mom, I should have known, and I didn't. I got her that magazine. I gave her I Kissed Dating Goodbye. I put her in two different youth groups that were teaching her all of these negative things. Now, thankfully, we had a great relationship. And we could joke about a lot of these terrible messages. And I raised a daughter who could speak up to youth leaders, and that's wonderful. But she should never have been put in that position. And a lot of people weren't able to speak out, they were just told your voice doesn't matter. Because you're a woman. And that was never Jesus saying that. That was never Jesus saying you don't matter.
The longest conversation we have recorded of Jesus with another human being was this with the Samaritan woman at the well. Jesus spoke to women. Jesus treated them like people not like objects. Jesus wasn't trying not to lust after them. Jesus wasn't bouncing his eyes so that he wouldn't sin with temptation. Jesus looked at them and saw them. And that's what you should have had. You should have had people seeing you seeing who you were, instead of judging you and accusing you of being a temptation or being a stumbling block or being bad and it can get better. I think Jesus really wants this to get better and I think Jesus really wants you to know his heart for you. That your voice matters, that you're not easily deceived that you don't talk too much, that you aren't just a stumbling block that you are precious. And so I hope, I think She Deserves Better can be so healing, just to hear what you should have heard all along, and maybe give you a glimpse of Jesus's heart so that you can hold on because I know there's so many people who are struggling with faith and thinking, should I just throw it all away, because this is so toxic, and it should never have been. And I just hope and pray that there is a new revolution coming in the church where people are gonna say enough is enough. We need to get back to Jesus' heart for people because we all deserve better.
JULIE ROYS
That's so good. And, you know, we just celebrated Easter not long ago. And it just reminds me the first people that Jesus appeared to were the women, the women who in that culture, couldn't even be a witness in a trial because their testimony wasn't even thought to be worthwhile and be credible. And yet Jesus appeared to women and told them to go back and tell the male disciples that he had risen. Just so much affirmation from Jesus and I think if we just would be biblical, instead of extra biblical in the way we teach about these things, it will be much better and I just thank you, Sheila, for bringing us back to that and for writing this book and so, so excited to have you come to Restore and to meet you in person will be just so much fun.
SHEILA WRAY GREGOIRE
Yes, I'm excited about that too.
JULIE ROYS
Well, and just a quick reminder that if you'd like to join us at the Restore Conference where both Sheila and I will be speaking, just go to Restore 2023 dot com. That's Restore 2023 dot com.
Also, if you'd like a copy of Sheila's book, She Deserves Better, you're in luck! We are giving away the book to anyone who gives a gift of $30 or more to The Roys Report. Plus, your gift will help support great podcasts like this. To give your gift—and get a copy of She Deserves Better—just go to Julie Roys—spelled ROYS—dot com, slash donate. That's Julie Roys.com/donate.
Also, just a quick reminder to subscribe to The Roys Report on Apple Podcasts, Google Podcasts, or Spotify. That way, you'll never miss an episode! And while you're at it, I'd really appreciate it if you'd help us spread the word about the podcast by leaving a review. And then, please share the podcast on social media so more people can hear about this great content.
Again, thanks for joining me today! Hope you were blessed and encouraged!