Many churches and Christian groups have been accused of being cult-like. But what qualifies as a cult? And what are the red flags people should look for?
In this edition of The Roys Report, well-known cult expert Dr. Steven Hassan joins Julie to discuss how to identify a cult and its tactics—including mind-control and authoritarian leadership.
Dr. Hassan spent two years as part of the so-called Moonie cult in the 1970s. During that time, he recalls living in communal housing, surrendering his bank account to the Unification Church, and being ready to kill or die for the late Reverend Moon.
But now, Dr. Hassan has a new mission—educating people about the dangers of cults and equipping them to avoid their traps. And interestingly, Dr. Hassan says what makes something a cult is not a group's ideology or its doctrine, but it's behavior.
With Dr. Hassan, Julie explores whether some scandal-plagued evangelical churches, like Hillsong or Mark Driscoll's The Trinity Church, might qualify as cults. We also analyze exclusive audio obtained by The Roys Report, where Hillsong founder, Brian Houston, engages in what Dr. Hassan terms cultish information control.
We also explore the concerning influence of the Moonies today. Just last month, Donald Trump spoke at a major Moonie event. And, as Dr. Hassan will explain, the Moonies are in no way a fringe group, but remain actively interwoven into the power structure of conservative politics.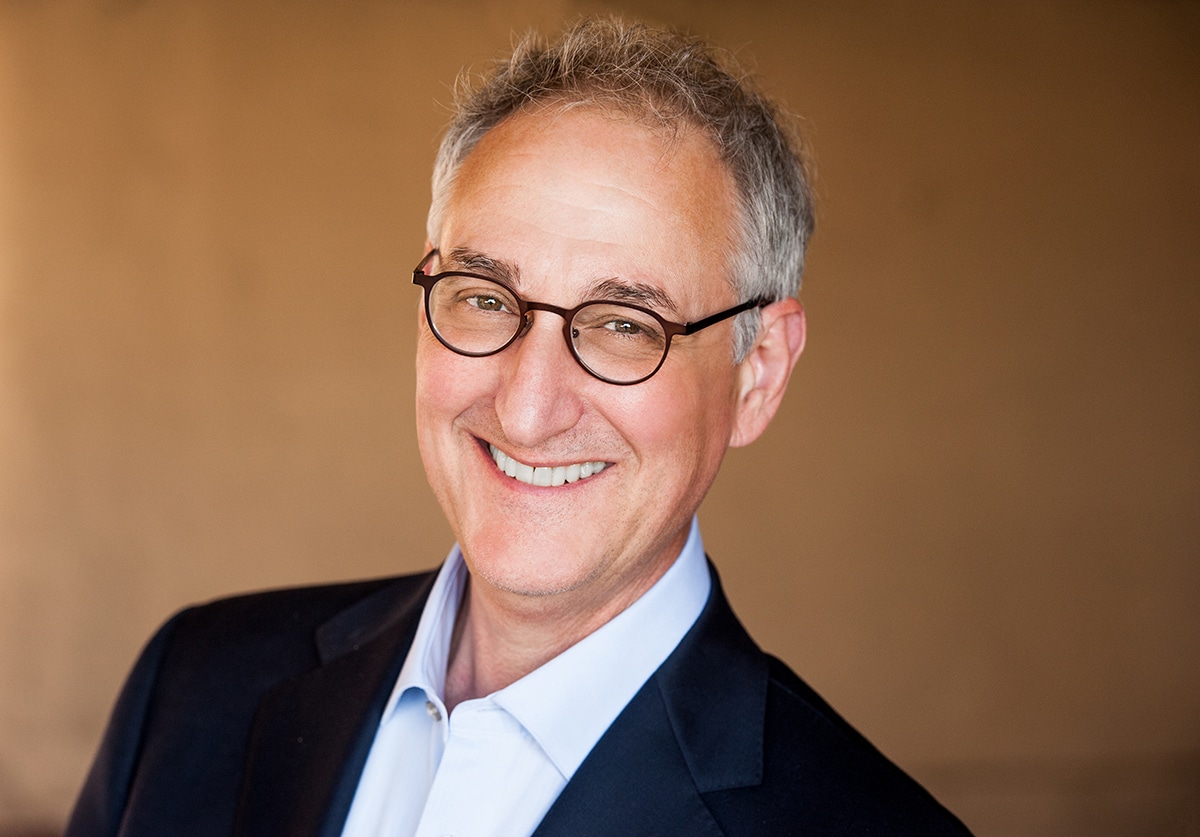 Mental health professional, cult and undue influence expert Steven Hassan, PhD (pronounced /hɑːsɪn/) has been working in the field of relationship, group, and political cults for over 40 years. 

SPEAKERS
JULIE ROYS, DR. STEVEN HASSAN, BRIAN HOUSTON, DONALD TRUMP
JULIE ROYS 00:04
Many churches and Christian groups have been accused of being cult like, but what qualifies as a cult? And what are the red flags that people should look for? Welcome to The Roys Report, a podcast dedicated to reporting the truth and restoring the church. I'm Julie Roys, and joining me today is Dr. Steven Hassan, a former cult member and a leading expert on cults, mind control and the tactics of authoritarian leaders. Dr. Hassan spent two years as part of the so-called Moonie Cult in the 1970s and during that time, he recalls living in communal housing and sleeping less than four hours a night. He also says he surrendered his bank account to the Unification Church and was ready to kill or die for the late Reverend Moon. But now Dr. Hassan has a new mission, educating people about the dangers of cults and equipping them to avoid their traps. And today I'm so looking forward to discussing cults and cults like tactics with Dr. Hassan. We'll also be exploring the influence of the Moonies today. You may be thinking this cult has faded into obscurity. But just last month, Donald Trump spoke at a major Moonie event. And as Dr. Hassan will explain, the Moonies are no way a fringe group but remain actively interwoven into the power structure of conservative politics. So, I think this is going to be a very eye-opening podcast and I'm so excited to speak with Dr. Hassan. But first I'd like to thank the sponsors of this podcast, Judson University and Marquardt of Barrington. Judson University is a top ranked Christian university providing a caring community and an excellent college experience. Plus, the school offers more than 60 majors great leadership opportunities and strong financial aid. Judson University is shaping lives that shape the world. For more information just go to Judsonu.edu. Also, if you're looking for a quality new or used car, I highly recommend my friends at Marquardt of Barrington. Marquardt is a Buick GMC dealership where you can expect honesty, integrity, and transparency. That's because the owners there Dan and Kurt Marquardt are men of character. To check them out, just go to buyacar123.com. Again, joining me today is Steven Hassan, a former member of the so-called Mooney cult who's become an expert on cults and the tactics of authoritarian leaders. Stephen is also the author of four books, including Combating Cult Mind Control, and his latest The Cult of Trump. He's also the founding director of the Freedom of Mind Resource Center. And he's the creator of something called the Bite Model of Authoritarian Control, which we'll be exploring in detail during this podcast. So, Steven, welcome. I'm just so pleased that you can join me.
DR. STEVEN HASSAN 02:47
Thank you, Julie, and I'm a fan of your work. I've been looking at your social media posts, and often retweeting or liking them. So, thank you for speaking out on behalf of Christianity.
JULIE ROYS 03:01
Well, I appreciate you saying that. I appreciate you following and retweeting and consider even though we're not of the same faith, you're Jewish, correct?
DR. STEVEN HASSAN 03:10
Correct.
JULIE ROYS 03:12
But I think that we have a lot of similarities and what we're concerned about, and I think your expertise is going to be incredibly helpful today. So just really looking forward to diving in with you. And I'll say, there's so much that I want to explore with you. I mean, from your experience with the Moonies, who today are having surprising influence within especially conservative politics. And there's a lot of Christians involved in conservative politics. So, I think that's a really major issue. But I also want to explore, you know, what qualifies as a cult, because so much of my reporting, which you know, involves evangelical organizations, and many of them are extremely orthodox, when it comes to what they teach and what their doctrine is, but they're not so orthodox sometimes in their behavior. And sometimes they can be quite cult like and so that's something that I'd like to explore with you as well. And my concern is that Christians may unknowingly be participating with or even in a cult because that's a whole key, isn't it? Steven, that cults don't come saying, hey, come join a cult. They say, hey, very deceptive, this is something that you're going to you know, try to appeal to people and, and bring them in and then they become part of a cult. So, looking forward to that. I want to start though, just with hearing a little bit of your experience. You got involved in the Moonie cult when you were just like what 19? How did that happen?
DR. STEVEN HASSAN 04:42
Yeah, exactly. So, I am now 67 years old, but back in 1974 when I was 19, and an upper junior at Queens College in New York, essentially my girlfriend dumped me. I was sitting in the Student Union cafeteria waiting for my next class. Three women purporting to be students asked if they could share my table. And of course, this was way before smart phones were invented or the internet. This was like in person flirting that occurred. And I had no idea that they were part of a destructive authoritarian group. They lied. I even remember asking, Are you part of a religious group? Oh, no, not at all. You know, but they were bowing to an altar with Moon's picture on it every Sunday morning, and reciting a pledge to fight for Korea, you know, and so the lying piece was huge. But I was naive, I was probably too self-assured as a 19-year-old who had traveled the world that you know, what could happen to me if I agree to a dinner at somebody's house or go to a weekend away? Little did I know it was going to turn into a cult workshop situation, or that within a matter of a few weeks, I would come to believe that Moon was the Messiah, ten times greater than Jesus or any religious figure in human history. And I was told God had chosen me to help save the world. And instructed to drop out of college, quit my job, turn against my family and my faith because they were satanic. And that the apocalypse was upon us, it was going to happen in the next three years up to 1977. And I got swept up for two and a half years. And I left the group because of essentially a near fatal van crash due to sleep exhaustion, which resulted in being away from the group for several weeks, which allowed me to sleep, because I was sleep deprived for two and a half years that I was in. At which point my father cried and asked me to talk with the ex-members. And I was absolutely convinced I wasn't in a cult, and I wasn't brainwashed. That I was there on my own free will. But to prove it to my family, I agreed to listen. And it was in that deprogramming period of time that I learned about Chinese communist brainwashing. And what the criteria was that once the ex-members of the Moonies went over that with me, it was clear that the family, the Moonie family, did all of the same things as the satanic Chinese communist atheist government did. And that didn't sit right. So, this dissonance started happening. And it was the following day, when I realized Moon was lying, that I realized, wait a minute, if he's a liar, then he's not trustworthy. If he's a liar, then he can't be a man of God, because we teach that God is a God of truth. And I brought for show and tell, a copy of the actual Moonie bible that they say is the completed testament, better than the Old Testament or the New Testament. And that proves that Moon is really the Messiah, and that Jesus failed his mission.
JULIE ROYS 08:30
Wow, wow. And I'm just curious. I mean, you're talking about some pretty heavy-duty tactics that they used on you. Was there anything that you felt predisposed you to or anything about that that was especially attractive that you felt Okay, this was my vulnerability, and they just, they sensed it and they went for the jugular?
DR. STEVEN HASSAN 08:52
Oh, 100%. So, I want to say for all your listeners, we're human beings. So, we all go through vulnerable moments in our life, life cycle types of events, death of a loved one, illness, moving, graduating, losing a job, moving to a new city, state, or country. Anything like that makes you more open to somebody showing up saying, hey, this is something that might appeal to you. Either to make you a better person or to save the world. Or if it's a religious group, you know, God is summoning you. So, I was definitely vulnerable in terms of, as I mentioned before, my girlfriend dumping me, these three women flirting with me, that was my vulnerability. But I would add that another huge vulnerability is I'm like most humans, I never thought anyone could brainwash me. Like had the myth of invulnerability. I'm too smart, you know. I come from a very good family and great education, and I'm well-traveled. So, it's that kind of lack of humility over the human experience that made me vulnerable as well because no one explained to me what is a destructive mind control, authoritarian cult?
JULIE ROYS 10:17
Well, and what I think is so insidious about a lot of the groups that I've reported on is that people do come to, I believe authentic faith in Jesus, and often it is through a crisis type situation. But then that's exploited by leaders that have their own selfish interests. I found something that you wrote in your latest book, called The Cult of Trump, and I'm sure there's a lot to explore there. We're not going to get so much into that today. But you describe in your book, something that I thought was fascinating. You write, Ultimately, it's not a group's content or ideology, but rather it's pattern of behavior that generally defies it or defines it as a destructive cult. Cults can promote all kinds of beliefs in all kinds of areas, but they typically possess a common structure. As I mentioned, so many of the groups are reported on have very orthodox belief, but some, like take for example, Mark Driscoll church. Again, Mark Driscoll, the former, a disgraced pastor of Mars Hill church goes and plants a new church in Phoenix. And now it seems like it's kind of he was abusive before but now he's taken it to I would say called like proportions where he has a loyalty scale where people get rated from one to 10 on how loyal they are, he's using 24/7 surveillance to follow people who are supposedly, you know, enemies of the church. It's kind of scary stuff. And I found that this behavior like you say, it's the behavior that's so scary, and you have something which I alluded to earlier, the Bite model that helps sort of give words and I think language to something that we in our gut kind of know this isn't quite right. But I think it's so helpful to define that. So, would you talk about this bite model? And I know it's an acronym that stands for some other words, if you could just sort of spell that out for us?
DR. STEVEN HASSAN 12:14
Yeah, sure. So, I need to credit a Christian pastor for telling me you know, if you change the order of the four components, you can call it BITE, and then people can remember it more easily. His name is Buddy Martin. And he lives in Texas, and he helped me with a lot of cases with the Boston Church of Christ and the Kip McKean separating discipleship cult group. So basically, think about B is behavior control, I is information control, T is thought control, and E is emotional control. And so, the model and I did my doctoral research on my model in a quantitative study that shows authoritarian control. If, for example, you're told where you can live, who you can live with, what you need to wear, what you need to, you know, eat, you need to your superior for any major decisions, where there's this heavy emphasis on obedience to a human in the group structure, not a dependency on God. On humans who claim to be representing God, who put themselves in God's place in people's minds. But the bite model is best understood in another model of mine called the Influence Continuum. That goes from ethical influence with informed consent to authoritarian, destructive influence. And healthy churches, for example, disclose upfront who they are, what they believe in, what they want from you. We'd like to share our faith with you, come to our church, we hope you'd like to join, but there's not heavy pressure, there's no deception. Questions are encouraged. And people have the right to seek elsewhere without fear of threat or shunning or other types of punitive things, where the authoritarian cults exist. And I want to say for your listeners, these include non-religious authoritarian groups, whether they are political cults, therapy cults, multi-level marketing cults, cults of personality, large group awareness training cults. So again, the ideas and the beliefs of the group is less important than the overall effect on individuals, where they're making people over in the image of the cult leader, or in the image of the ideology that the authoritarian group is sharing.
JULIE ROYS 15:10
Hmm. And you also had this pyramid structure in deceptive cults and destructive cults. I thought that was fascinating too, because in so many, actually just about every group that I've reported on, where there's been abuse and control and some of these things going on, there is this pyramid structure where there's, you know, kind of those who are further away from the leader, further away from the inner circle. And then there's always like this elite inner group who really know what's going on. Would you talk about that just a little bit?
DR. STEVEN HASSAN 15:50
My understanding of a healthy church is, and this is from Christian ministers, people who are theologically trained, say that the preacher or the head of the church should have elders who are on the board. And the person at the top serves the elders and the congregation versus the head of the church claiming I get direct revelations from God. And if you question and don't obey everything I say, you're disobeying God directly. That's the unhealthy version of this. But you know, I'm gonna give you theology for a minute because Jewish cults, Christian cults, Muslim cults. So, the Abrahamic religions, they all share the same Garden of Eden story. And what I say to my clients is, you know, if you believe in an Almighty God, that's beyond space and time, because that's what the Bible says. That's what the Torah says. And if God didn't interfere with Adam and Eve's sin, didn't brainwash them to be obedient, what makes you think a group thousands of years later, saying we're doing God's will, that they're justified with the ends justifying the means? To lie or to brainwash people to be obedient? Does not make sense. And so, when I'm counseling people who are in the Abrahamic faith destructive cults, that story really resonates for them, because it doesn't make sense that God all of a sudden is like, yeah, I need to brainwash because it didn't work with Adam and Eve. So now I've got to change the plan. I don't think so.
JULIE ROYS 17:50
But you know, they never call it brainwashing. They're much smarter than that, I think in the way that they present it, but some of the folks I've talked to say that, you know, over time, they wouldn't say that other churches aren't really saved necessarily, but just the way they present their church, and their doctrine is always so much better than everybody else's. Almost like we feel sorry for those who are in other churches, and I've heard it from, you know, highly respected churches even you know, and you watch the doctrine. Even I've talked to people at John MacArthur's church, who's one of the most respected of theologians and you know, preachers in evangelicalism. And yet they'll say, you know, it's gotten very, very narrow. And now, and I'm not saying it's a cult, although I've had people come on my program and say, you know, that they believe it is, are very cult like, but again, it's a very narrow doctrine. And if you don't adhere to all of it, you're not really a part of us. The same thing happened at Harvest Bible Chapel, when I was reporting on them, you know. It was like, our church does it better, like we're the ones that's why James McDonald at one point said, hey, we're gonna put our church in Naples, because all of our people you, I mean, it's not like you can retire someone where else. You're going to be so disappointed if you don't have the church there, which is our church. And so, we'll put a church in Naples. So, I mean, it seems to be this really subtle, yet consistent message that we have, if not the only way to salvation, a premium method, right? A premium way of approaching God.
DR. STEVEN HASSAN 19:26
I think it's less egregious to say we think ours is better versus putting everything else down, which is what is the really authoritarian groups are like. All other religions are dead and unspiritual are all of Christianity. You can't be saved unless you're in our group. But the bottom line is that God, I believe gave us a conscience and wants us to make choices, conscious choices, to be faithful. Not coerced, but faithful and do righteousness, do good things. And so, if you're in any organization, I would say, ask hard questions like, ask to see the accounting records. If it's a nonprofit that people are being asked to donate and tithe, it should be open to the public. And if you ask, oh, yeah, sure, you can see it. Okay, how about Wednesday at two o'clock? Oh, we're busy, then, uh, when? If they won't show it, that should be huge alarm bells, that they're hiding something. If you're giving money and you're a member, you should be able to ask that. And likewise, you should be able to challenge leadership and not be shamed or shunned or threatened and real questions need to get real answers. And what happens? So, I want to say that I've spent 45 years helping people to exit destructive authoritarian groups. And what I say to everyone is, look, if it's legitimate, it will stand up to scrutiny. So don't delay scrutinizing it. In fact, scrutinize it before you make a commitment in the first place. And part of good reality testing is looking for critical information from credible sources. And saying, What's your beef with XYZ group? Or y group? What's the specific behaviors that are concerning? And for me, you know, the best part of religion is love, and community and service and humility and compassion versus fear, guilt, manipulation, dependency. And it's these themes that I think people, who are involved with authoritarian groups, they feel so burned when they exit, that many of them give up on their faith, and they give up on spirituality, which is horrible. And I've worked with so many different, you know, religious cults, and they say, well, but we brought people to Jesus. Yeah. But how many people have you turned off to Jesus by your methods? Is the bigger more important question. And it's not okay to turn anyone away from God, in my opinion.
JULIE ROYS 22:41
Well, and that's what so many of them do. And it's sad, because I talked to so many folks who have been so disenchanted with some, some do leave the faith, some just completely check out of church, which I understand. And actually, my last podcast, I was talking with Lena Abujamra, who's the author of Fractured Faith, about how she almost lost her faith through this whole process. And it's just incredibly heartbreaking. It's an incredibly difficult situation. I do want to look at one evangelical church in particular, just because I got some videos of Brian Houston, who is the founder of Hillsong Church. You're probably familiar with him. And on August 27, 2019, he had this event, and it was billed as sort of a private screening with Brian Houston for those who are considering who are already in leadership at Hillsong, Dallas, or were thinking of being in leadership. And he goes through, it's about 30-40 minutes long, I got it in segments on somebody's cell phone who just, you know, decided to record it, and then she sent it to me. But it's fascinating because Brian Houston describes these cultural responsibilities that anybody who's going to lead at Hillsong needs to have and, you know, some of them sound quite reasonable, but others of them really, you know, for me, they raised some red flags. So, I just wanted to play one of them in particular here. It's called I am not on the gossip train. Brian Houston describing this cultural responsibility. So, I'm going to play it and then I would like your response to it.
BRIAN HOUSTON 24:29
Number five, this one's a good one. I hope you get convicted. I am not on the gossip train. Every country has its Christian gossip mafia. They're the ones who are always on the phone. Have you heard the latest? Did you hear Did you hear like at Hillsong that you know, have you heard that, you know. I don't want our church to be that church, I want to pass to the kind of church where we are the last to know. We just don't know this stuff because we don't get ourselves on the gossip train. If people ring you all the time to tell you the latest and the greatest in terms of some tragedy in someone else's life, or some difficulty that someone's going through, you probably should ask yourself, why are they telling me? Because you don't be honest, I don't tend to hear a lot of that stuff. I love the fact that the Bible says the mouth of the righteous is a well of life. What about you? Is your mouth a well of life or a sewer of defeat? The mouth of the righteous is a well of life. Amen. The Scripture says that the mouth of the righteous feeds many. So, if the people around and about to pastor, are depending on your words for nourishment, are they dying of malnutrition? Because we're called to feed many. And I just don't want our church to be on that gossip train. And how lovely on the mountains are the feet of Him who brings good news. It's talking about a city under siege. And the watchmen under siege behind us, the city wall, are looking out to the mountains, and looking out to the mountains, hopefully, they're going to say a message and come in. And sure enough, they're on the mountains is a messenger coming. And he's carrying some news, he's carrying good news, how beautiful on the mountains are the feet of Him who brings good news. How ugly in the sewer, is the mouth of Him, who brings negative news, who brings gossipy news, who brings critical news. We're talking about culture. I don't want our church to be a church that gets on the gossip train. I heard this said well once, listen carefully to it. If you didn't see it with your own eyes, or hear it with your own ears, don't invent it with your small mind or speak it with your big mouth. What a great way to live our lives, eh? Do you want to hear that one more time so you can write it down? If you don't see it with your own eyes, or you don't hear with your own ears, don't invent it with your small mind, or speak it with your big mouth.
JULIE ROYS 27:38
So, I mean, in some respects, gossips a bad thing. But I'm curious if you heard anything else there.
DR. STEVEN HASSAN 27:49
Sure. Well, I heard it with my own ears, he was speaking it was recorded. And what I heard was information control, telling people not to listen to anything critical, or any people that are raising questions or problems with what the organization is doing. And I heard thought control of the T we have BITE, but I heard information control. Thought control is often with the all or nothing, you know it be with follow me and everything will be great. Otherwise, you're being the sewer, and terrible things are going to happen. So, this kind of binary fear things and fear is the emotional control piece. And, you know, it's the opposite of humility, And hey, if I do something wrong, hold me accountable, which is, I think the best form of leadership, where there's accountability and transparency and responsibility. And apologies when things get wrong versus don't think those negative thoughts. Don't listen to that negative information. And that's the other piece with a loaded language of thought stopping that I heard him using. Don't allow negative thoughts to intrude in your belief system. But you know, I think, you know, love God with all your heart, mind and strength means what it says. Love God with everything, including your critical faculties, and your mind and your heart. And so, I have real problems with what I heard in terms of a healthy church group.
JULIE ROYS 29:50
Yeah, and I will say that the word gossip or slander, I don't know how many times that's been applied to me. I certainly get that anytime that I report on a group that's beloved. That sort of criticism will come in and I find it really shaming. I feel like it, it just shuts down conversation or even thinking, like you said critical thinking. And yet it's so common. It's so common in so many of these churches that that this happens.
DR. STEVEN HASSAN 30:20
And you're a victim of ad hominem attacks, like she's a bad person because she's raising these problems where people are being hurt. As if Julie stopped talking about it, people wouldn't be hurt anymore, which is not reality.
JULIE ROYS 30:37
No, exactly. So, I'm just wondering, because I'm guessing some people listening now are like, wow, that happens at my church. That's happening now. What would you say to someone who has some suspicions? And we don't necessarily have to label what's happening in your church a cult, but at the same time, these kinds of unhealthy patterns when they're happening, I mean, what do you do if you're, you're in a church, and you're like, this doesn't pass the smell test? And some of the things that you're saying with this BITE model, my goodness, this happens in my church. What do you do?
DR. STEVEN HASSAN 31:12
I mean, I really want to validate that it's about your relationship with the divine, and you are responsible for that relationship and your conscience is a valuable part of how God created us. And so therefore, it's your obligation, in my opinion, to talk to family members and friends, and raise questions about specific behaviors. And if you're afraid to talk to anyone about it, because you might be labeled slandering, or gossip train or whatever, that's a big red flag. I'd say time for a time out. Like take a week, go into the woods, pray, you know, just like get away, to really reflect what do I want out of a community? And it's not fear and guilt or somebody tattling on you that you're raising questions. And the group leadership should exist to serve the public, and the membership. That's the model I understand of Judaism and Christianity and Islam. It's not for people to serve the leader or the human leader, as if they were a divine. Human leader on earth. And so, I would just urge people take a time out, learn about models of brainwashing and mind control. Another suggestion I have for your listeners is to think back before you joined the group. What did you think you were getting into, and compare it with where you are now? And if you do a thought experiment and say, if I knew then what I know now would I have ever joined? And if the answer is no, then it's time to leave, then you need to make an exit plan.
JULIE ROYS 33:20
The thing that's so hard with so many people I talk to is they get to the point where they say yeah, this is really unhealthy, even bordering on a cult. But if I leave, I'm going to lose my entire social network. And so, some of them sort of pull away kind of quietly or whatever. They don't want to get shunned. They don't want to get vilified because they know when they leave, that's what's going to happen because they've seen it happen to their friends who left. And it just seems to me that social component is almost the most powerful component of all. And some have on top of that professionally, they can be damaged because this person within evangelicalism, I know some of the people that I've reported on have been very powerful within evangelicalism and so it's hard if that's your career. It's hard to get a job or to continue in your career if you leave because that person is going to just absolutely destroy you. What do you do about those the social consequences of leaving a very controlling authoritarian cult like church?
DR. STEVEN HASSAN 34:23
Yeah, it's a real problem. It's very real. It's caused people to be depressed and go get substance abuse issues or try to harm themselves. So, the problem is very real. But putting your head down and not doing anything is not going to make it get better, and it's just gonna narrow your life experience. One good thing about the internet is people can reach out, talk to former members, talk to people like yourself, Julie, talk to Christian ministers who have studied authoritarian cults and Christian theology and such, and get a support group of people who themselves have left. And for me, the world changing that needs to happen is everyone needs to understand more about how the mind works, how social psychology works, and how to navigate this world of disinformation and polarized politics to find love and common ground and healthy faith and worship.
JULIE ROYS 35:47
And I think just know that it will be okay. And there will be a new normal, but it's going to take some time and that that tunnel of chaos that you have to go through I think it won't last forever, but it can be brutal, absolutely brutal.
DR. STEVEN HASSAN 36:02
Yeah. And the key is understanding what happened to you. And a lot of people are helped by reading combating cult mind control, for example, or just watching documentaries about known bad groups, whether it's Nexium, or R. Kelly, or about the children of God, or the Moonies. Learning about how those groups function will also help empower you to navigate the exit and living the kind of life you want to live.
JULIE ROYS 36:37
So, I would like to make a pivot now because we've talked a lot about sort of these evangelical groups and how they can sometimes mimic cults or even be cult like. But I'd like to talk a little bit about the Moonies as well, the group that you were a part of. And I think for, you know, a lot of folks, myself included, until recently, I thought, wow, the Moonies were a group that were in the 70s. I remember the mass weddings, I think anybody over 40 probably has memories of seeing the videos because they would marry like hundreds of people at once?
DR. STEVEN HASSAN 37:16
The record was 30,000 couple at one time. Moon with lineup men and women and say you and you, you and you and the people didn't know each other, they often didn't speak the same language. But they all were indoctrinated to think he was better than Jesus Christ, that He could read people's spiritual backgrounds and know everything about them. And the idea was to create perfect, sinless children, because you are being matched, not of choosing someone you wanted to marry but someone that God chose for you.
JULIE ROYS 37:56
I can only imagine what some of those marriages probably turned out like whether they're still in the cult or not. But I think with Moon he was actually indicted.
DR. STEVEN HASSAN 38:11
He was convicted he was a felon served 13 months in prison for conspiracy to evade taxes. But most of the marriages have failed naturally. Most people have left the group because it doesn't work. Because the leadership was corrupt from the bottom up. We later learned I didn't know this as a cult member, but I later learned Moon was purifying women by having sex with them. So, he was having sex with female disciples of his many underage, including the current leader of the cult Tok Jahan was a minor. He was 40 she was I think 16 or 15 years old. And two of his sons are running this rod of iron ministry cult group with the crown of golden bullets and the other brother owns an arms factory. And they're training people for armed civil war in the United States with rifles assault rifles. And unfortunately, a lot of Christians have been taken in to think that the Moonies are following Jesus Christ and Moon explicitly said Jesus failed. And Jesus asked Moon to take over his job. He shouldn't have gone to the cross. Moon says that Jesus wasn't resurrected physically or born of a virgin mother. Like core Christian tenants, the Moonies say Nope. You know, Jesus was lying when he said Hey, I'm physical. You know, it's I'm not a spirit. Liar is what the Moonies said. But Jesus had to lie to motivate his disciples is how the Moonies think about that. And a lot of very high-profile people in government who claim to be Christian are doing endorsements for the Moonies and saying how great they are. And they still own and operate the Washington Times newspaper, but they really believe democracy is satanic and they want a theocracy to run the world. Which authoritarianism.
JULIE ROYS 40:33
Well and this is what was shocking to me. Like, I've never thought the Moonies were remotely Christian. My guess is most of the people listening right now don't believe that either. There may be some who do. I did not realize that they were as active as they were. And I remember when this first came up again, for me, it was just several weeks ago when Donald Trump spoke at this Moonie event, called this rally of hope. And I was like, what?! Why would Donald Trump be speaking there? But you know, fine.
DR. STEVEN HASSAN 41:09
A lot of money. He was given millions for that short thing, but he gave the endorsement, but so did other, you know, major people: Pence, Pompeo.
JULIE ROYS 41:21
I think that's what floored me. I mean, to see Mike Pence had spoken at a previous type of Moonie event. The sort of the precursor to this rally of hope. And you know, Mike Pence, I mean, he I would say an evangelical circle is still relatively respected, other than his association with Trump, he's had a wonderful career. And some would love what he did in Trump. And he did finally stand up to Donald Trump on January 6, thank God after what happened there. But that was shocking. And I think Trump, what he said, was stunning. So, I just have a short clip from when he spoke at this Moonie event. And it's breathtaking. I wrote about this, but in case you haven't heard it, it's just a short clip of the introduction when he first starts.
DONALD TRUMP 42:19
It is a great and profound honor to address this seventh rally of hope, and to speak to you today about a cause that is very close to my heart, the dream of peace and unity on the Korean peninsula. I want to thank the Universal Peace Federation, and in particular, Dr. Hawk Jahaan Moon, a tremendous person for her incredible work on behalf of peace all over the world. Her story of escaping from North Korea at five years old, at the outset of the Korean War, is an amazing example of the power of faith in Almighty God. I also want to thank her late husband, Reverend Moon, for founding The Washington Times, an organization for which I have tremendous respect and admiration. They have done an incredible job. I want to congratulate Dr. Moon on the launch of the new global initiative, Think Tank 2022, bringing together experts from around the world to focus on solving the conflict on the Korean peninsula.
JULIE ROYS 43:27
So yeah.
DR. STEVEN HASSAN 43:29
Dr. Jahaan got paid money to get an honorary PhD. So, she's not a doctor in the real sense of the word. And the Moonies have never left. They've just mainstreamed, and the mainstream media has not covered them as a destructive mind control cult. I might add the Washington Times put out disinformation about January 6, saying it was Antifa. And in fact, the founding editor left the paper years earlier saying that the news was being propagandized and manipulated.
JULIE ROYS 44:08
So, I guess this is my question, and honestly, if the answer to this question was no, then we probably wouldn't even be talking about this. But do the Moonies, are they still exerting I mean, the fact that they had Donald Trump speaking at this rally of hope seems to indicate that they do still have considerable influence. Are we blowing things out of proportion to say, wow, this is evidence that they're still at work? They're still exerting influence. And this is something we should be concerned about, or are they really fringe like a lot of people think and really not something we need to be aware of?
DR. STEVEN HASSAN 44:46
So, I think everyone needs to be aware of it. They have billions of dollars and international reach, but I would just want to clarify that Hack Jahaan took over for the main group that Sun Myung Moon died in 2012. That's the group that Trump spoke for, and Pompeo and Pence spoke for. And then there are two sons of hers and Moons that are breakaway that sued the parents for the billions of dollars. And one has a gun factory, and one has a rod of iron gun Colt that wants to train for civil war in the United States. So, there are two problem Moon entities that we need to worry about.
JULIE ROYS 45:37
Hmm. And one of them was that the rod of iron, they were actually present at the January six insurrection? Correct?
DR. STEVEN HASSAN 45:48
Correct. Sean Moon, the guy with the crown of bullets, was there with a group of Moonies and putting out this information that it was Antifa that was violent when in fact there and at least one Moonie was arrested for entering the Capitol that I'm aware of. There may have been more than one. We all have to worry about anyone who's wanting worldly power, and money and fame and wanting to do violence to those who don't believe what they believe. We always have to be very concerned about that.
JULIE ROYS 46:26
Well, and when I read about Shaun Moon and what he's doing it sounds a little bit like David Koresh just waiting to happen again. And so.
DR. STEVEN HASSAN 46:36
It's actually worse because Koresh was making guns into automatic weapons, but they were staying in their compound, and he was just molesting underage girls. They're actually building compounds, bringing in marksman to train people how to kill how to be an armed army, in the streets of America to do a coup. That's a different level of threat. That's huge.
JULIE ROYS 47:04
And how many people are a member of Sean's group?
DR. STEVEN HASSAN 47:08
I can't give you a hard number, but they are recruiting a lot of Americans not to believe in Moon, but to believe in Second Amendment and gun rights and to people who believe that the election was stolen and think that they have to save America from the perceived enemy Biden entity group.
JULIE ROYS 47:34
So, you have this opportunity right now. I mean, there's a lot of people listening, who may believe some of those same things may have some carryover. What would you say to them?
DR. STEVEN HASSAN 47:47
I would say that if something is true, it will stand up to scrutiny. And the criteria for evaluating truth needs to be facts, and not beliefs or what you read or see online. And Trump sued every and there were recounts in all the major states and even the person that Trump put in place, Chris Krebs, to make sure the election wasn't manipulated said the election was fair, versus what the disinformation machine is saying that it was stolen and that it wasn't fair. Facts matter. And really think twice, whether we want to build community and work together to help Americans be lifted up, or do we want to be in a civil war, where there's people are being murdered in the streets?
JULIE ROYS 48:50
Well, and I think most I know, I spoke to someone who, very much a Trump supporter when she saw that he was speaking at a Moonie rally of hope she was absolutely shocked. And when some of this truth is coming out about the Moonies and how they're involved in politics, I think we need to be really careful about what our bedfellows are. When we're in politics, even if we do agree on some things, we need to be careful. And so, I appreciate what you're doing, exposing I looked at the list that you have printed at your website about all of the businesses and different political action groups and even religious organizations that the Moonies have. I mean it is extensive. I mean, there's hundreds of organizations.
DR. STEVEN HASSAN 49:39
Yeah, there are 70 pages single spaced, Julie, on the list that was compiled by a private investigator colleague and friend of mine. This is a worldwide threat. It's not just the threat to the United States, and it's a threat to all believers because, in the universe, if Moon ever took power Christians would either have to convert or they would be eliminated, I believe.
JULIE ROYS 50:05
Well, again, Steven, thank you for what you've brought to light and letting us know about a threat that's out there. And also educating us on what these groups look like, and what is appropriate kind of information and functioning as a church and a body and a group and what leans towards really cultish kind of behavior. So, I'm very grateful to you for what you've done. And I appreciate our conversation today. And I appreciate your charity towards Christians, even though you're Jewish, but you're obviously knowledgeable about the faith and some of the faith and about Jesus, and you also have just a gracious spirit towards us. So, I just appreciate that and hope you know that it's reciprocated by an awful lot of us.
DR. STEVEN HASSAN 50:56
Absolutely. Jesus was a Jew. And I want to mention a book by Harvey Cox called Common Prayers. He's a Baptist minister who wrote the book for Christians saying, if you want to understand Jesus better learn what Jesus was taught. What Judaism actually teaches. And I think it's a very interesting and positive book for even for Jews to read. But it's designed for Christians to understand Judaism.
JULIE ROYS 51:28
Well, you can't understand the Christian faith if you don't understand what our Jewish roots are. And so, I appreciate you and appreciate what you've done. And, again, thank you so much for taking the time.
DR. STEVEN HASSAN 51:41
Thank you, and continued success.
JULIE ROYS 51:45
And thanks so much for listening to The Roys Report, a podcast dedicated to reporting the truth and restoring the church. I'm Julie Roys. If you'd like to connect with me online, just go to JulieRoys.com. I'll also be posting links on my website to connect with Steven and get access to the fantastic resources that he offers online. Also, just a quick reminder to subscribe to The Roys Report on Apple podcast, Google podcast or on Spotify. That way you'll never miss an episode. And while you're at it, I'd really appreciate it if you'd help us spread the word about the podcast by leaving a review. And then please share the podcast on social media so more people can hear about this great content. Again, thanks so much for joining me today. Hope you have a great day and God bless