A pastor at one of Canada's largest churches has been accused of sexual misconduct and has been placed on leave while the church undertakes an external investigation.
Bruxy Cavey, who grew The Meeting House into a megachurch with some 5,000 people attending 19 campuses in the larger Toronto metropolitan area, was accused of sexual misconduct by a woman who reported it to the church's Overseers Board, or board of directors, last week.
In a brief statement, Maggie John, chair of the Meeting House board, wrote: "Bruxy has now been placed on a leave of absence while an external investigation takes place. We take these allegations very seriously and are committed to a thorough and transparent process. We are praying through this situation."
The church would not comment further.
Cavey, 56, is the teaching pastor at The Meeting House and the author of a popular book, "The End of Religion: Encountering the Subversive Spirituality of Jesus." He became the senior pastor of Upper Oaks Community Church in 1997 and changed its name to The Meeting House. The church grew exponentially as it sought to appeal to people alienated from Christianity and church traditions.
Give a gift of $50 or more to The Roys Report this month, and you will receive our 2-Book Bundle of "Celebrities for Jesus" and "Redeeming Power." For the rest of December your gift will be doubled! To donate, click here.

The church affiliates with Be In Christ, a small Anabaptist denomination, formerly known as Brethren in Christ Canada, which is committed to peace and nonviolence. The denomination is evangelical in its teachings.
Cavey has also taught at U.S. seminaries and universities, including Messiah University and Fresno Pacific University Biblical Seminary.
He is one of Canada's most recognizable church leaders and recently the subject of a book, "The Subversive Evangelical: The Ironic Charisma of an Irreligious Megachurch" by Peter J. Schuurman.
In the book, Schuurman writes that Cavey cultivates an identity as leading an "irreligious" megachurch and provides followers with "a more culturally acceptable way to practice their faith in a secular age."
Responding to the news about Cavey, former RZIM speaker and Canadian, Daniel Gilman, urged that the independent investigation of Cavey be conducted in a "victim-centered way."
"The questions regarding how to handle this need to first and foremost be about the impact on whoever the woman is involved in this rather than on how this might impact the church," he said. "The immediate questions need to be about the woman's safety, the woman's dignity, the woman's well-being, as well as whatever she wants to pursue."
Cavey's ministry has promoted a compassionate God and has had a big impact on Canadians and others around the world, Gilman said.
"Bruxy Cavey's entire ministry has been presented as an invitation for those who are uncomfortable with conventional church," Gilman said. "There are many who are struggling in their faith who will likely find themselves floundering in their faith in light of seeing yet another leader be embroiled in this stuff."
Gilman says he doesn't know specifics of the allegation, and whether the "concern brought forward is about a consensual affair among equals or if it includes power dynamics and abuse." But he added that leaders must remember the "immense sacred trust" they hold and "the haunting damage that our betrayal of those realities brings about."  
Church Statement Obtained by The Roys Report:
Announcement-BruxyCavey

Gilman's statement has been updated to clarify his view.
Julie Roys & Rebecca Hopkins contributed to this report.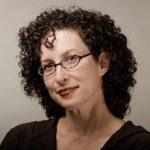 Yonat Shimron is a national reporter and senior editor for Religion News Service.