Have some Christians gotten a little too comfortable worshiping at home in their pajamas?
Trey Morgan asks that half-serious question about livestreamed services.
"You honestly have to wonder," said Morgan, senior minister for the Childress Church of Christ, a thriving Texas congregation halfway between Amarillo and Wichita Falls.
When COVID-19 prompted the cancellation of in-person assemblies in March 2020, countless churches turned to internet platforms such as Facebook, YouTube and Zoom to connect and encourage members.
Some congregations made the "rip and sip" communion cup — a small wafer contained atop a tiny cup of grape juice — available for members to pick up during the week. Other Christians bought juice and prepared their own unleavened bread.
Two years later, most congregations have reopened their buildings, but overall attendance remains down from previous levels — often by as much as one-third to one-half, a Christian Chronicle survey found.
While some leaders worry about Christians forsaking physical gatherings, a majority of those surveyed said they see benefits to maintaining virtual options — especially for the immunocompromised, shut-ins and traveling members.
"My husband and I are elderly and sickly, so we really appreciate being able to participate in worship with our congregation via YouTube," said Bettye Garrett, a member of the Rolling Hills Church of Christ in Mt. Sterling, Kentucky.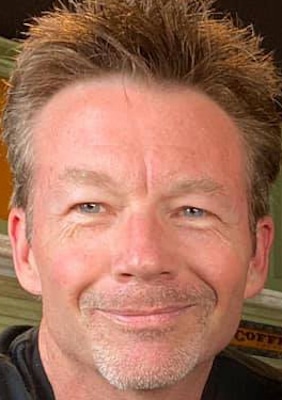 "Otherwise, we would miss worship most of the time," she added. "Personally, it will never replace in-person worship. I especially miss singing."
Morgan, the Texas preacher, describes livestreaming as an excellent tool for outreach, in addition to its benefits to members.
At the Childress church, average attendance has declined just slightly since the coronavirus became a concern. It's now about 350, down from 375, Morgan said.
"We've added several new families to our church in the past year who began watching online," he said. "We will continue to livestream for the foreseeable future."
Still, the minister worries about members who have stayed away for reasons other than health concerns.
"I'm afraid at times we may make it too easy for people to skip fellowship and just sit at home if they don't want to get up and around," Morgan said. "Church and people were created for fellowship. While online worship is convenient and necessary, it can also be tempting when it comes to being lazy."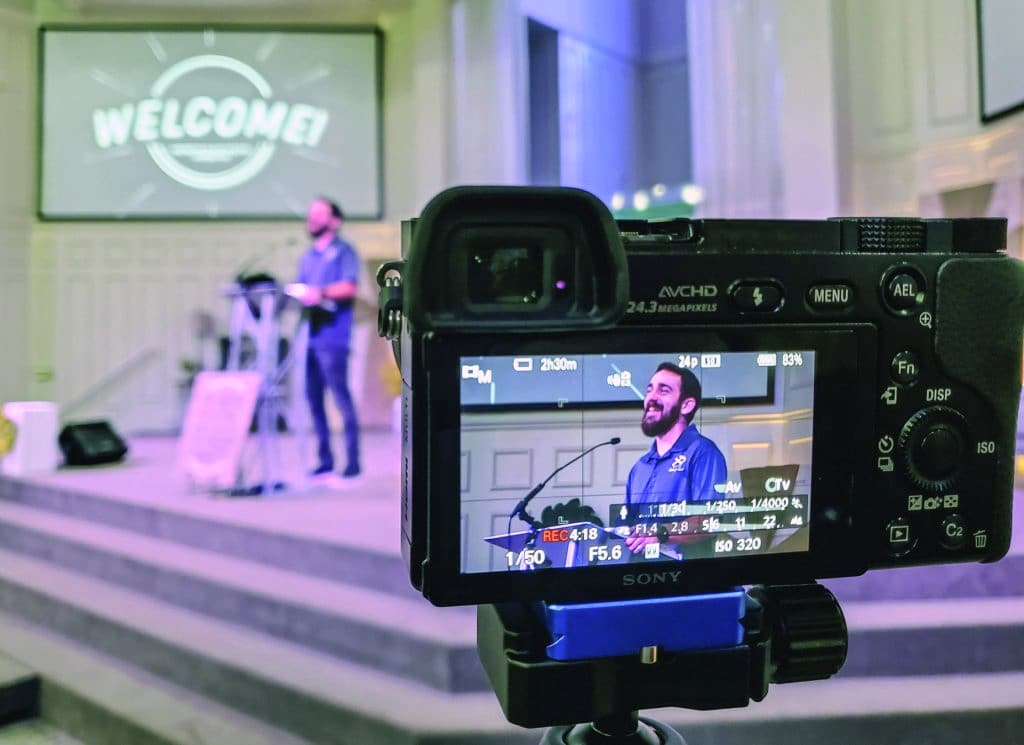 One church's livestreaming experience
Elsewhere in the Lone Star State, online services for the Tolar Church of Christ, about 45 miles southwest of Fort Worth, began with elder Wes Ives and his wife, Lisa.
"The first few months, we actually filmed from a tripod and my iPhone," said Lisa Ives, one of about 250 readers who responded to the Chronicle's online survey. "Now we have a great system on our computers at the building that works well for our small congregation."
Ives said her family usually chooses to attend church in person. After all, her husband typically leads worship.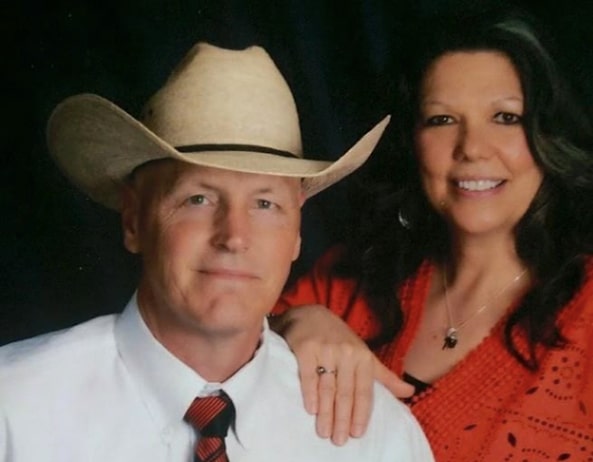 At the same time, Wes Ives is a firefighter and sometimes must work on the Lord's Day.