The derailment of a train carrying explosive, toxic chemicals last week rocked a small, eastern Ohio town and forced the evacuation of more than 2,000 people. But thanks to the quick response of local churches, displaced residents were able to get food, water, and essentials—as well as prayer.
The train with more than 100 cars derailed Feb. 3 in East Palestine, near the Pennsylvania border. Over 50 cars left the tracks, several engulfed in flames.
About 20 of those cars were transporting hazardous materials, including five carrying vinyl chloride—a chemical used in plastics that's flammable at room temperature. Vinyl chloride also can cause dizziness and headaches and has been linked to an increased risk of cancer.
For nearly three days, most East Palestine residents had to leave their homes. They were permitted to return Wednesday, after crews successfully conducted a controlled release and burn of the vinyl chloride.
First Church of Christ is located just a mile from the derailment site and wasn't able to do much until late Wednesday, when the evacuation order was lifted. Since then, the church's building has been a respite for some in need and a source of spiritual help.
Give a gift of $30 or more to The Roys Report this month, and you will receive a copy of "Jesus v. Evangelicals: A Biblical Critique of a Wayward Movement" by Constantine Campbell. To donate, click here.

Associate Pastor Ryan Flowers said this crisis has made "ever-present dangers" more visible to local people. "In the midst of threats to our physical lives, there's a spiritual side to this life that we should pay attention to as well." 
However, Abundant Life Fellowship, a church of over 400 people in nearby New Waterford, is located a few miles from the accident site and has become a hub of community assistance.
The city's mayor, Shane Patrone, lives within view of the outreach-minded church and is friends with Senior Pastor Jeff Schoch.
Schoch said the mayor called on Feb. 3 and asked if the church would be willing to serve as a shelter and the church happily agreed. "Then he called back and said actually we're in an ideal location to provide space for this assistance center," Schoch added.
Norfolk Southern, the rail operator involved in the incident, had been working with city officials to locate space for their Family Assistance Center. The fellowship hall at Abundant Life Fellowship proved ideal.
Conor Spielmaker, spokesman for Norfolk Southern, explained that area residents are visiting the center primarily to receive reimbursement for crisis-related expenses incurred this past week. "Our employees are there to provide help for this community," he said. "We want people to come and seek that help."
The church's donation center and refreshments are separate from the rail operator's activities, but the foot traffic has allowed them to extend ministry.
"It's mostly meeting practical needs, but we've had some opportunities to pray with people," said Schoch, who noted the effort is an extension of their long-running food pantry. "We're trying to represent Jesus the best we can by giving love and care to whoever comes in the door."
Open arms during crisis
Throughout this week, Abundant Life has had five staff or volunteers on-site to assist as a "steady stream" of people have arrived from morning to late afternoon, according to Schoch. 
Initially, the church had light refreshments, but it ballooned from there. Schoch posted a few pictures to Facebook on Tuesday about their "second day of hosting" the assistance center, adding: "Our Mennonite friends just dropped off homemade cookies. They will not last." 
That post was soon shared over 230 times. "Wow!! Way to BE the church in your community!!" wrote Donna Waters of Highlandtown, one of hundreds of comments. 
As foot traffic picked up, so did the volume of calls from people wanting to help—including secular groups the church has never interacted with before. Church staff fielded requests from those entering the center and relayed needs to those calling, who soon dropped off supplies. 
The lobby at Abundant Life Fellowship has filled up with various supplies—bottled water, socks, even pet food—all free for the taking.
"I know Facebook can be a terrible thing, but it can also be a really productive thing in terms of getting the word out about something that's going on," said Schoch. "We didn't do anything to solicit donations or pay for any of this. Yet we're getting the benefits of people embracing us, with tears coming down their cheeks." 
The rail operator spokesman said over 300 people came through their assistance center on Monday. Spielmaker added the numbers have increased daily, as those under evacuation orders learned of the center. "We are sincerely grateful for anyone who is helping us provide that help, including the church." 
For years, Abundant Life has hosted an annual Chili Cook-Off on Super Bowl Sunday. Schoch said they've been distributing flyers to visitors this week and expect a record crowd. 
"The folks with Norfolk Southern will still be taking up our fellowship hall, so I have no idea where we'll put everybody," he said. "But we want to invite the stranger, as Jesus calls us to do in the Gospels. Just come on out and we'll see how it works."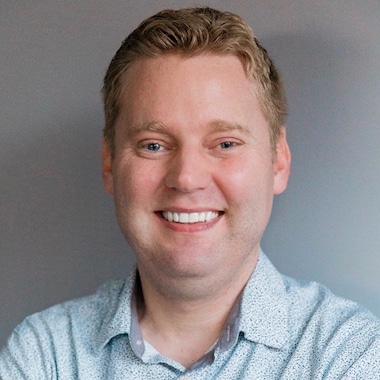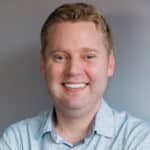 Freelance journalist Josh Shepherd writes on faith, culture, and public policy for several media outlets. He and his wife live in the Washington, D.C. area with their two children.