McLean Bible Church, the multisite megachurch in McLean, Virginia near Washington, D.C. where David Platt pastors, confirmed three new elders Sunday in a revote where members labeled their ballots with their names.
The July 18 vote has been surrounded by controversy, with some decrying what they saw as creeping liberalism within the church's leadership. And five members are taking the church to court, arguing the church illegally barred them from voting and violated its own constitution.
It followed a vote June 30 that the church later said was plagued by "voting irregularities that prevented us from declaring a clear outcome."
The church's constitution requires a vote of at least 75% in favor to confirm elders. The June 30 vote was "too close to call," lead pastor David Platt told the congregation afterward.
Platt alleged just before his July 4 sermon that some former members of the church, who'd moved away or joined other churches, had come back to vote in the June 30 meeting.
Give a gift of $50 or more to The Roys Report this month, and you will receive our 2-Book Bundle of "Celebrities for Jesus" and "Redeeming Power." For the rest of December your gift will be doubled! To donate, click here.

The second time, the church required members to label their ballots with their names to ensure only members in good standing voted.
Those whose membership was in question were given provisional ballots, Platt said, and depending how many of them were counted, the resulting June 30 vote was "anywhere between 70 and 78%" in favor of confirming the new elders.
Abby Peregrino is one of several at McLean who expressed concerns about the church's direction — and the voting process. Peregrino claims that about 40 longtime members received provisional ballots, and almost all of them had been vocal about their opposition to the new elders.
Peregrino had been a member of McLean for 12 years but withdrew her membership in December. Since then, she said she's tried to rejoin the church, but hasn't been granted a required elder interview. As a result, she said she was forced to cast a provisional ballot.
Peregrino also expressed concern that requiring an open ballot may have intimidated church employees, who were also voting members, to confirm the elders.
The Roys Report reached out to McLean Bible Church for comment but hasn't heard back.
Yet, on its website, the church announced that the July 18 vote resulted in more than 80% support for the new elders, including all provisional ballots. It added that "there is no scenario" in which the results of the vote for each nominee failed to meet the minimum required threshold.
Many leave over perceived political agenda
Platt, formerly president of the Southern Baptist Convention's International Mission Board, joined McLean Bible in 2017. He succeeded Lon Solomon, who'd led the church for 37 years. Since then, thousands have left, according to former elder Mark Gottlieb, due to Platt's perceived liberal tendencies.
Platt, however, contends that many of the concerns about him are baseless. A church spokeswoman told MinistryWatch that attendance has been down due to the COVID-19 pandemic.
In an open letter July 8, Gottlieb wrote, "The unifying concern . . . is that David Platt is the wrong pastor for MBC (McLean Bible Church). We were historically a conservative church and David is left of center — he's taken our church down paths we never anticipated."
Gottlieb added that he'd watched as the church became "a political, stripped-down version of what it used to be."
Church members posting to "Save McLean Bible Church," a Facebook page for those voting against the elders, said they thought the church was espousing Critical Race Theory, a controversial academic movement seeking to explain issues of race and justice.
Among other things, they pointed to a statement by Mike Kelsey, another McLean pastor, in which Kelsey admitted anger toward white people over racial injustices.
"To be totally honest, it's difficult for me sometimes not to just torch all white people, specifically white evangelicals and Christians," he told podcast host Jennie Allen, who had asked him to reflect on his feelings after the death of Trayvon Martin.
"What keeps me from that is meeting and being in community with so many white brothers and sisters. Jesus never gives us permission to hold people in contempt. . . . So I've been wrestling through how I've been feeling. The dominant feeling has been anger, but I've been trying to submit that anger to the Spirit so it can be productive and redemptive anger, not just out here going in on everybody."
Kelsey did not return a message requesting comment.
However, in a posted FAQ, McLean stated that its leaders "understand CRT to be a human (and therefore inherently flawed) effort towards understanding injustice. . . . The Bible teaches that all expressions of racism are sin, displeasing to God, and incompatible with following Jesus, but we do not need a "theory" in order to communicate this truth."
Other concerns included reports that the church would be selling its main campus, change its stances on abortion and homosexuality, or allow the Black Lives Matter organization to drive church decisions — all "unquestionably untrue and in many ways completely unreasonable," Platt said in his July 4 sermon.
The church in its FAQ pointed to recent sermons in which Platt described abortion as "sin against God" and acknowledged homosexual behavior as "a lifestyle that would displease God."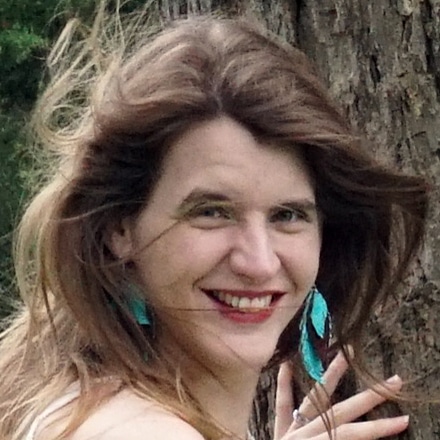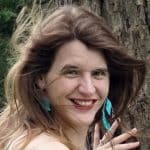 Sarah Einselen is an award-winning writer and editor based in Texas.