Republic Bank's recent foreclosure on the estate of disgraced pastor, James MacDonald, is sending a sobering message. Wealth is fleeting. Rebellion has consequences. And God's judgment is sure.
According to a lawsuit filed last week in Kane County, Republic is seeking $947,546.34 and lawyer's fees from MacDonald, MacDonald's LLC called Vanilla Bean*, and "unknown owners and non-record claimants."
Kane County also has claim to MacDonald's estate. According to the Kane County Tax Assessor, more than $47,000 in taxes are overdue on MacDonald's property, and another $15,561.94 in taxes is due in September.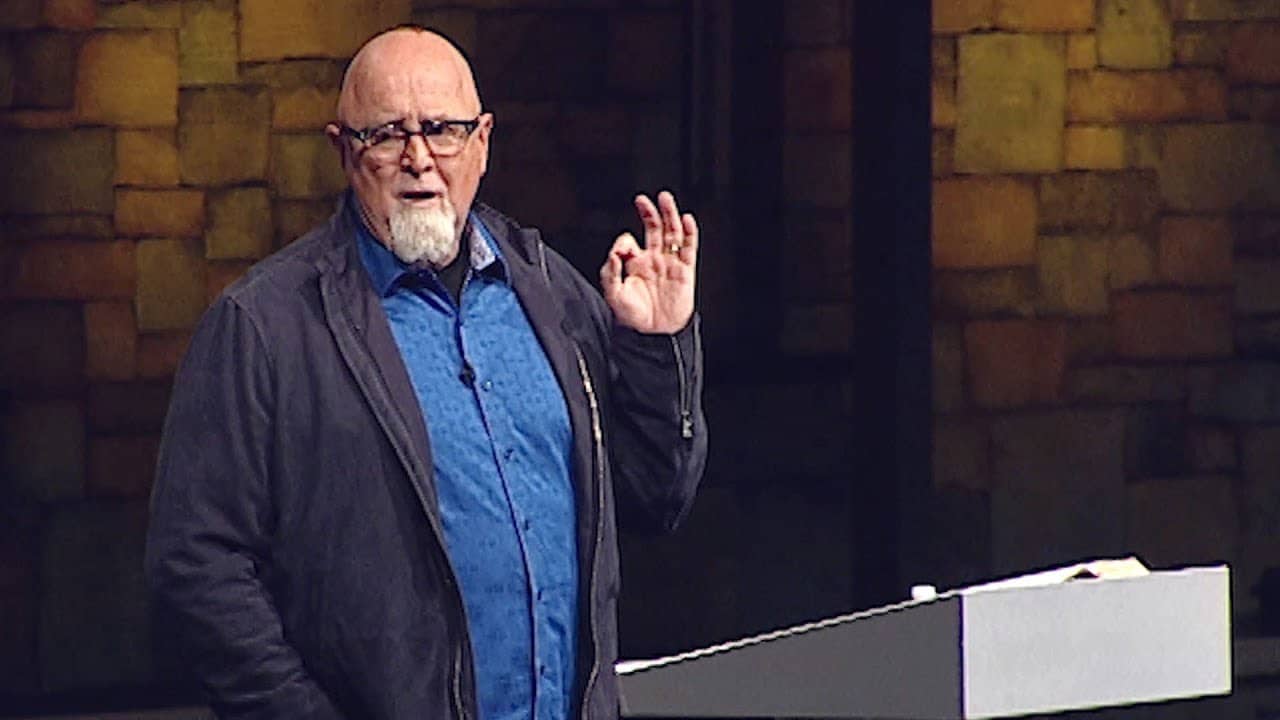 Apparently, James MacDonald has had a tough time maintaining his exorbitant lifestyle since Harvest Bible Chapel fired him 17 months ago.
And now, MacDonald's mansion with its "extraordinary finishes throughout," library, gourmet kitchen, master retreat, and inground pool lies vacant. And the man who used to occupy it—and has sued others—is now being sued himself.
Give a gift of $25 or more to The Roys Report this month, and you will receive a copy of "Is it Me? Making Sense of Your Confusing Marriage" To donate, click here.
What a stunning reversal of fortune. What a sobering reminder that as a man sows, so he will reap.
When I heard about the foreclosure on James MacDonald's estate, I couldn't help but think of a solemn warning Moses gave the Israelites right before they entered the Promised Land:
(I)f you do not obey the Lord your God and do not carefully follow all his commands and decrees I am giving you today, all these curses will come on you . . . You will build a house, but you will not live in it. You will plant a vineyard, but you will not even begin to enjoy its fruit. (Deut. 28: 15, 30)
If you know the history of the Israelites, you know that this warning went unheeded.  The people turned to idols. And God removed them from their homes.
First, the Assyrians conquered and exiled the northern Kingdom of Israel. Then in 597 B.C., the Babylonians captured Judah, and likewise took her people to Babylon.
The warning God gave Israel was specific to her. And there's no doubt that God's judgment is often delayed. Sometimes, we see justice meted out in this lifetime. Sometimes, we ask with the Psalmist why the evil often prosper.
Yet I think God's warning to the Israelites reveals a general principle that God will eventually mete out justice—if not in this life then in the next. And when we turn to idols, whether they be ones of stone or simply wealth and pride, we do so at our own peril and on borrowed time.   
MacDonald's "Downsizing"
Surprisingly, MacDonald's Elgin mansion was the outgrowth of MacDonald's alleged "downsizing" six years ago. Facing sharp criticism from his congregation for his lavish lifestyle, MacDonald announced in 2014 that he was selling his $1.8 million, 6,700-square-foot home in suburban Inverness and moving into a smaller, $650,000 home in Elgin.
This "personal lifestyle adjustment," sounded almost heroic when announced by the elders at Harvest Bible Chapel. "Personal sacrifices, which the MacDonalds deem small for the sake of Christ," the elders wrote, "include downsizing to a smaller home . . ."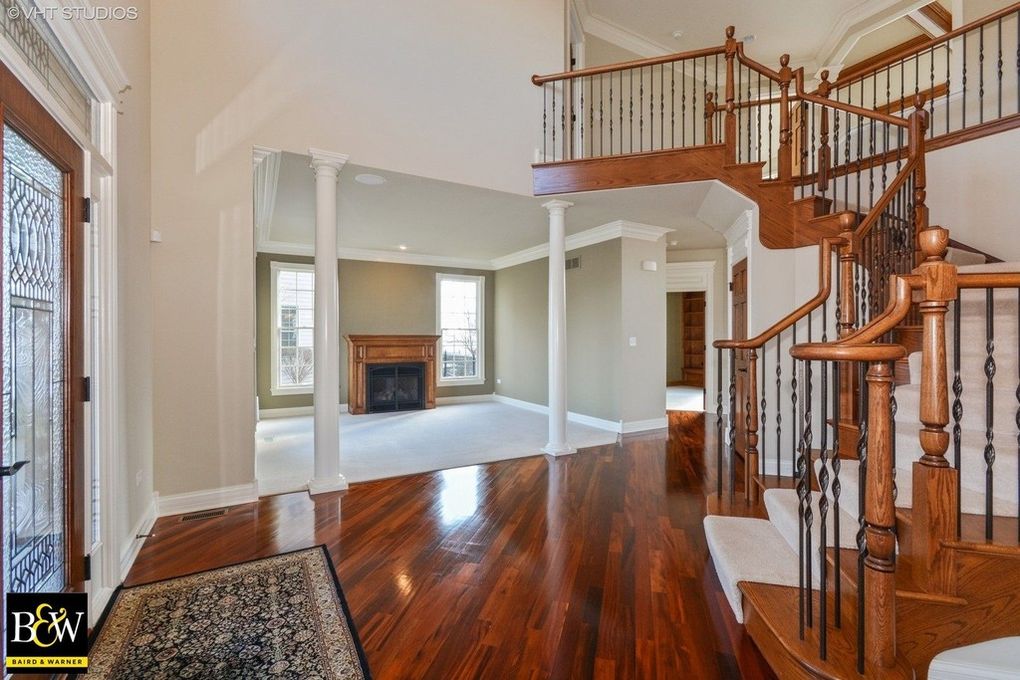 Yet, we now know that MacDonald's alleged "downsizing" was just a ruse. Instead of truly repenting when God in His grace reproved MacDonald, MacDonald turned to deception.
James MacDonald and his wife, Kathy, moved into their "smaller" home—which was still more than three times the median price of other homes in Elgin—for only a short period of time. This $650,000 home was merely the MacDonalds' way station while they built their extravagant, custom mansion on a nearby five-acre parcel.
Yet, when caught in this deception, MacDonald didn't come clean. He insisted in an interview for my WORLD Magazine article in 2018 that his new home still qualified as "smaller." When the garage and basement were subtracted from the total for the home, the total square footage amounted to less than 5,000 square feet, MacDonald claimed.
However, we then found an appraisal that MacDonald's own attorney had submitted to the tax assessor, stating that the home had 6,891 square feet of living area. This was in addition to the home's 10-car garage and a more than 2,000 square-foot finished basement!
But when confronted, MacDonald actually claimed that the two second-floor rooms were left unfinished" to meet the "square footage goal."
It was a classic MacDonald obfuscation of the facts to convince the public of his self-serving narrative. For years, MacDonald got away with it. For years, he used money donated to God's Kingdom to build his own.
But God is not mocked.
From Mansion to RV
Recently, I had a conversation with Jeff Dorman, CFO of Calvary Chapel South Bay, a megachurch just south of Los Angeles with an average attendance around 10,000.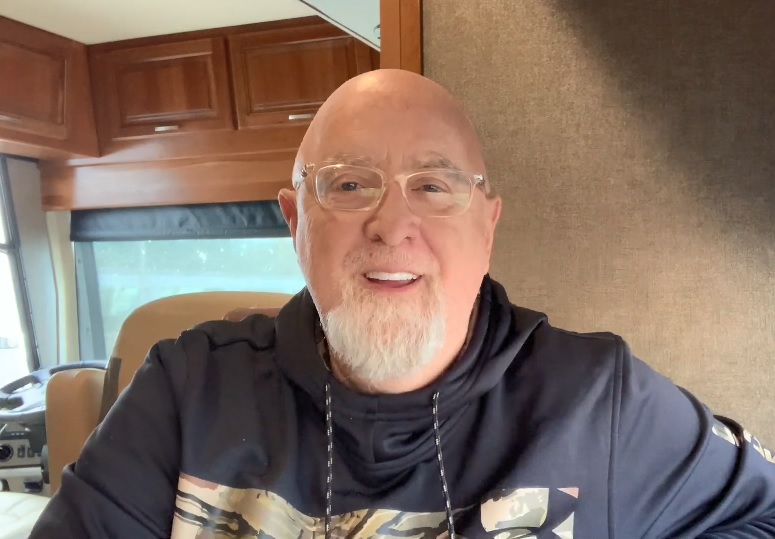 I had called to get details about MacDonald's relationship with the church. In March, MacDonald had announced his return to the pulpit with an eight-part preaching series at Calvary Chapel. But MacDonald never finished the series and I wondered why.
Dorman told me that MacDonald didn't finish the series because he had to return to Chicago for arbitration proceedings with Harvest. Dorman added that Calvary Chapel had not hired MacDonald and that the preaching MacDonald had done at Calvary was voluntary.
While I had Dorman on the phone, I asked him about a rumor I'd heard—that MacDonald was living in a recreational vehicle in the church's parking lot. Was it really true that a man who recently occupied a mansion on a beautiful, secluded estate was now living in an RV on asphalt in a less than desirable L.A. neighborhood?
Dorman confirmed the rumor was true—at least, it was before MacDonald had returned to Chicago. He said MacDonald had been parked at a nearby Walmart parking lot, but it wasn't safe. So, at the request of his kids, Dorman said MacDonald called Calvary Chapel to see if he could stay there.
Time to Repent
Fortunately for MacDonald, he still has time to repent. Unfortunately for MacDonald, he shows no signs of contrition.
Rather than trying to make restitution to Harvest for the millions he misused, MacDonald is seeking to extract even more in arbitration. And instead of repenting for suing other believers like he did with me and the authors of The Elephant's Debt blog and their wives, MacDonald now is suing Mancow Muller.
The ongoing madness is stunning.  
God's discipline is meant to lead to repentance. As Hebrews 12:11 says, "No discipline seems pleasant at the time, but painful. Later on, however, it produces a harvest of righteousness and peace for those who have been trained by it."
The Babylonian exile, as painful as it was, had a purifying effect on the Jewish people. Most scholars agree that the Jewish people never returned to idol worship after the captivity.
From Israel's inception, the sin of idolatry had persisted among the Israelites, but one thing cured it—being driven from their homes.
That's my hope for James MacDonald—not that he would be destroyed. I wish instead that his harsh circumstances might drive him to his knees—that he might lose the world and gain his soul.
But whether MacDonald repents or not, his life should stand as a stark warning to the rest of us. 1 Timothy 5:20 says that sinning elders are to be publicly rebuked for a very specific reason — "so that others may take warning."
None of us is immune from the "lust of the flesh, the lust of the eyes, and the pride of life." We may not live in sprawling mansions, but we all live in glass houses.
*Note: Vanilla Bean is MacDonald's company that controlled a secret checking account and credit card. Auditors suspect MacDonald may have used Vanilla Bean LLC to funnel church money into his own pockets.