A former Southern Baptist youth pastor and speaker in Arkansas faces multiple charges related to sexual misconduct with children, a probable cause affidavit shows. Authorities say the former youth pastor could have more than 30 victims.
Records show Keenan Hord, 31, is being held on a $500,000 bond in the Benton County Jail. He's now facing charges of second-degree sexual assault, possessing matter depicting sexually explicit conduct involving a child, and sexual indecency with a minor, KNWA in Northwest Arkansas reported.
Until recently, Hord was the student pastor for First Baptist Church Bentonville, a Southern Baptist church where popular CCM artist Clay Cross serves as worship pastor, an archived church webpage shows.
Hord also had worked for several years at Bellevue Baptist Church, a prominent Southern Baptist church near Memphis, Tennessee, where Steve Gaines is pastor. Facebook posts also show Hord was a speaker at youth events for numerous churches around the country, including a camp hosted by the FBC Texarkana Student Ministry.
The alleged misconduct relates to Hord's work at FBC Bentonville, news reports indicate. KHBS/KHOG reported that more than 30 victims could be involved.
Give a gift of $30 or more to The Roys Report this month, and you will receive a copy of "Wounded Workers: Recovering from Heartache in the Workplace and the Church" by Kirk Farnsworth. To donate, click here.
A detective told a judge that Hord had inappropriate contact with a 15-year-old, media reported. Authorities also allege the former youth pastor exchanged more than 5,000 text messages with a victim.
A statement from FBC Bentonville indicates Hord had already left his job there when allegations came to light.
"When we learned of (the allegations) we immediately contacted our local authorities, made a report to the Arkansas Child Abuse Hotline, and continue to fully support the ongoing law enforcement investigation," the church's statement read.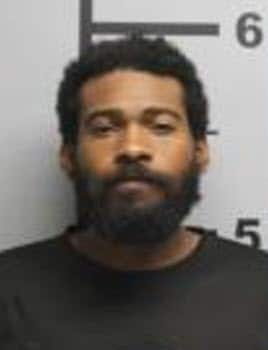 State police forwarded the hotline report to Bentonville police on August 19, WHBQ reported. An arrest warrant was issued a few days later.
"We are ministering to the survivors and their families who demonstrated incredible courage in coming forward," the statement continued. "We are praying for God's perfect peace for those who have been harmed and God's justice for the abuse of His people."
After a hearing Friday afternoon, Hord faces multiple charges including second-degree sexual assault, possessing sexually explicit material involving a child and sexual indecency with a minor, according to an affidavit of probable cause for bond.
Benton County Prosecutor Nathan Smith affirmed the church was cooperating with the investigation. Smith told TRR he attends FBC Bentonville but does not have a leadership position there.
He said the church immediately called the state's abuse hotline after a member "had found some stuff on a child's phone" and brought their concerns to church leaders.
"First Baptist Bentonville hotlined this guy themselves," Smith said. "You want churches to do this. You want churches to call the hotline."
The day police issued an arrest warrant for Hord, the church called a special meeting to inform members of the allegations, Smith said. Smith was there, he said, as were police and representatives of the Children's Advocacy Center of Benton County, which handles forensic interviews with children for law enforcement. He added another church meeting with the same agencies took place on Wednesday.
Smith said police didn't want the church to disclose the allegations publicly before the warrant was issued. Authorities were concerned Hord would flee, he said.
The affidavit states that authorities seized Hord's phone during their investigation, and after that, Hord left his home and didn't return. He was arrested just after buying a prepaid phone 30 miles south of Bentonville, according to the affidavit.
Given Hord's prior work at Bellevue Baptist, that church is also conducting an internal review, WHBQ reported. Bellevue reportedly will share a report of the review when it's complete.