Hoping to continue momentum following the reversal of Roe v. Wade, dozens of conservative nonprofit groups are investing a combined $50 million to get out the evangelical vote for November's midterm elections.
Leaders and groups that have been at the forefront of evangelical activism for decades continue to play major roles.
Ralph Reed, who led Pat Robertson's Christian Coalition in the 1990s, now leads the Faith & Freedom Coalition, which has pledged to spend $40 million or more in its mobilization efforts. Focus on the Family founder James Dobson and the Focus-aligned Family Research Council highlight culture war issues that fire up the base.
Newer groups are joining the battle, too. The 10-year-old secular political nonprofit Turning Point USA launched Turning Point Faith last year and is rapidly building a network of activist pastors who use their pulpits to endorse candidates and weigh in on issues.
The IRS prohibits tax-exempt nonprofits from partisan activity, such as endorsing candidates. Though many of these groups consistently promote Republicans over Democrats, they stop short of specific endorsements. 
Give a gift of $25 or more to The Roys Report this month, and you will receive a copy of "I Can't Hear God Anymore: Life in A Dallas Cult" by Wendy Duncan. To donate, click here.

Faith & Freedom Coalition: 2022 Project
The goal is "making an impact and disrupting the agenda for the radical liberal left," states the Faith & Freedom Coalition (F&FC). The budget is $40 million. And the method is reaching out to 43 million evangelical and Catholic faith voters with seven to nine contacts each, including direct mail, email, digital media, and voter guides distributed by some 45,000 churches.
F&FC plans to spend $10 to $11 million and enlist thousands of volunteers to visit more than 8 million homes. The effort, which focuses on 24 states with important congressional or governor races, has already reached 2.5 million homes. In many states, F&FC is spending more than the Republican Party to support conservative candidates.
The group's agenda was unveiled at June's Road to Majority conference.
My Faith Votes: Mining data and writing letters
My Faith Votes (MFV) was founded in 2015 and bills itself as "a non-partisan movement that motivates, equips, and activates Christians in America to vote in every election."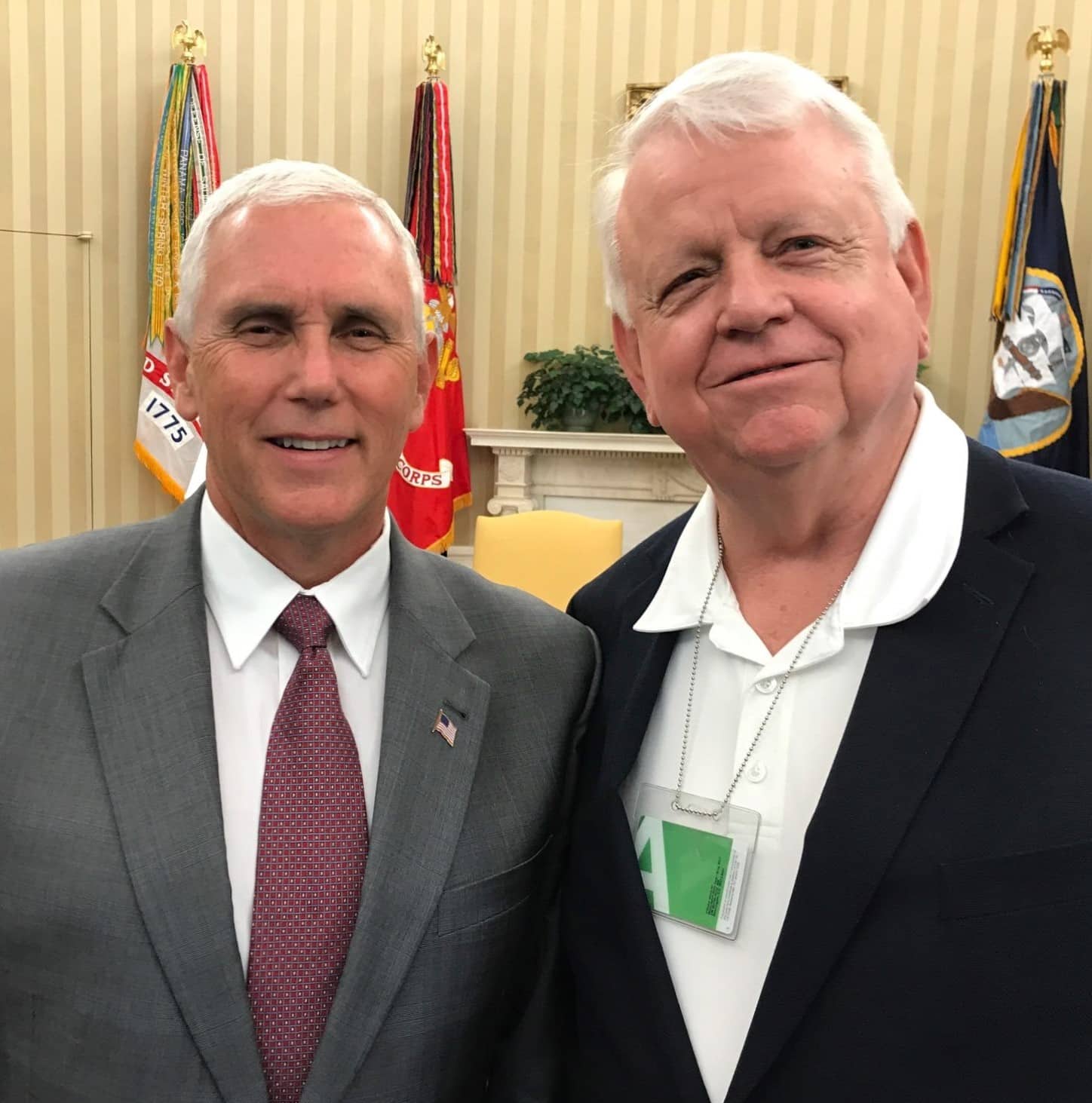 But Founder and President Sealy Yates was a member of President Trump's Evangelical Advisory Council. And the group worked to promote Trump in 2016 with its game-changing meeting, "A Conversation with Donald Trump and Ben Carson," and in 2020, published a "Prayer Guide for President Trump."
"The politician in me sees a powerful voting block waking up," said Former Republican governor Mike Huckabee, MFV's honorary chairman, in MFV's 2020 annual report. The group's 2020 income was $12 million. And it is spending $3.5 million to sway the 2022  midterms in nine key states.
In its campaigns, MFV targets Christians "who are pro-life and pro-traditional family but who are unlikely to vote," stated CEO Jason Yates.
The group's "Write Now Campaign" has enlisted thousands of volunteers, using a supplied script to write personalized "letters to other Christians in these battleground states encouraging them to vote."
"The processes we're putting into place work," Yates said, citing the election of Virginia Governor Glenn Youngkin in last November's race against Democrat Terry McAuliffe. Yates said MFV successfully identified and mobilized specific Christian voters in the state of Virginia who previously hadn't registered or voted.
Yates also told Christians to address voting in their small groups and Bible studies and urged them register to be an election worker to prevent "any nonsense" from taking place.
Culture war issues rile and mobilize base
Presentations at the Family Research Council's Pray Vote Stand Summit (formerly Values Voter Summit) downplayed policy specifics but highlighted culture war grievances, according to reports from Political Research Associates.
Speakers at the summit expressed anger over politicians promoting transgenderism and fear over the growing influence of Critical Race Theory. They also expressed alarm about a report from George Barna, showing that only 6% of Americans and 51% of evangelical pastors have a biblical worldview. "Enemies have crept inside and have run amok inside the church," claimed one speaker.
Al Mohler, president of Southern Baptist Theological Seminary, sparked major controversy by claiming at the summit that Christians who "vote wrongly" are "unfaithful."
Nonprofits praise candidates, but don't legally endorse them
In the past year Focus on the Family CEO Jim Daly has hosted three potential GOP presidential candidates on the ministry's show: former Vice President Mike Pence, Sen. Josh Hawley, and Florida Gov. Ron DeSantis.
Daly especially praised DeSantis, whose controversial actions, like flying immigrants from Texas to Martha's Vineyard and punishing Disney for its LGBTQ advocacy, have made him a leading culture warrior.
"You're like a man's man," said Daly in the June 23 broadcast entitled "Being a Positive Force for the Family." "I'm watching you on the news or watching the many bills that you've signed that support the things we believe in at Focus on the Family. It does seem to have like a military precision to it."
In an April 22 tweet, Governor Ron DeSantis (second from left) and Jim Daly (second from right) are flanked by Focus on the Family staff Tim Goeglein (left), vice president of external and government relations, and Joel Vaughan (right), chief of staff.
Focus promised DeSantis, who is running for reelection, would offer "some great ideas about faith, family, and freedom."
James Dobson, who is 87, left Focus in 2010, founding the much smaller Family Talk/James Dobson Family Institute.
Dobson is promoting an initiative called FaithVotes, stating: "THE FUTURE OF AMERICA IS AT STAKE IN THE MIDTERM ELECTIONS: VOTE LIKE THE LIVES OF THE NEXT GENERATION DEPEND ON A RIGHTEOUS OUTCOME, BECAUSE THEY DO! (emphasis in original)"
The initiative urges people to put their "faith and patriotism into action" by voting and also distributing stickers with the message, "Pray. Engage. Vote" in locations "for others to see."
Turning Point pivots to pastors
Turning Point USA, the decade-old, $55 million, pro-Trump secular political nonprofit, launched Turning Point Faith in 2021 to target the "faith space."
As reported in Ministry Watch, the new initiative has used its $6.4 million budget to create a national network of 32 fulltime faith representatives, host rallies in churches, offer Biblical Citizenship classes, and offer cash grants to churches that host political events.
TPUSA founder Charlie Kirk explained TPUSA Faith's understanding of ecclesiology to the conservative outlet Breitbart News, which covered Turning Point Faith's June Pastors  Summit.
"There are three types of churches in America today: the courageous, the cowardly, and the complicit, and this final category is growing fast," Kirk said. ". . . We want to encourage the courageous, win over and inspire the cowardly, and call out the complicit. If the church goes woke, we are truly lost in this country."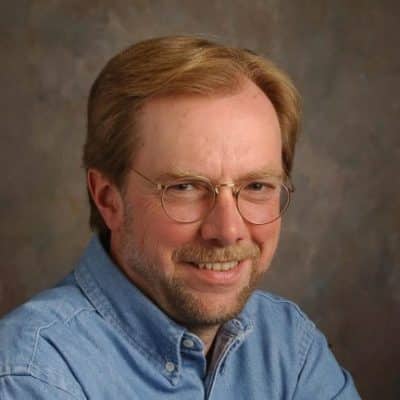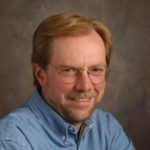 Steve Rabey is a veteran author and journalist who has published more than 50 books and 2,000 articles about religion, spirituality, and culture. He was an instructor at Fuller and Denver seminaries and the U.S. Air Force Academy.