The Roys Report with Julie Roys gives listeners credible information paired with biblical insight so they can discern truth from error on critical issues related to faith and culture. In this weekly live program, Julie engages multiple guests and callers, using her trademark investigative skills to evaluate views, expose lies, and uncover truth.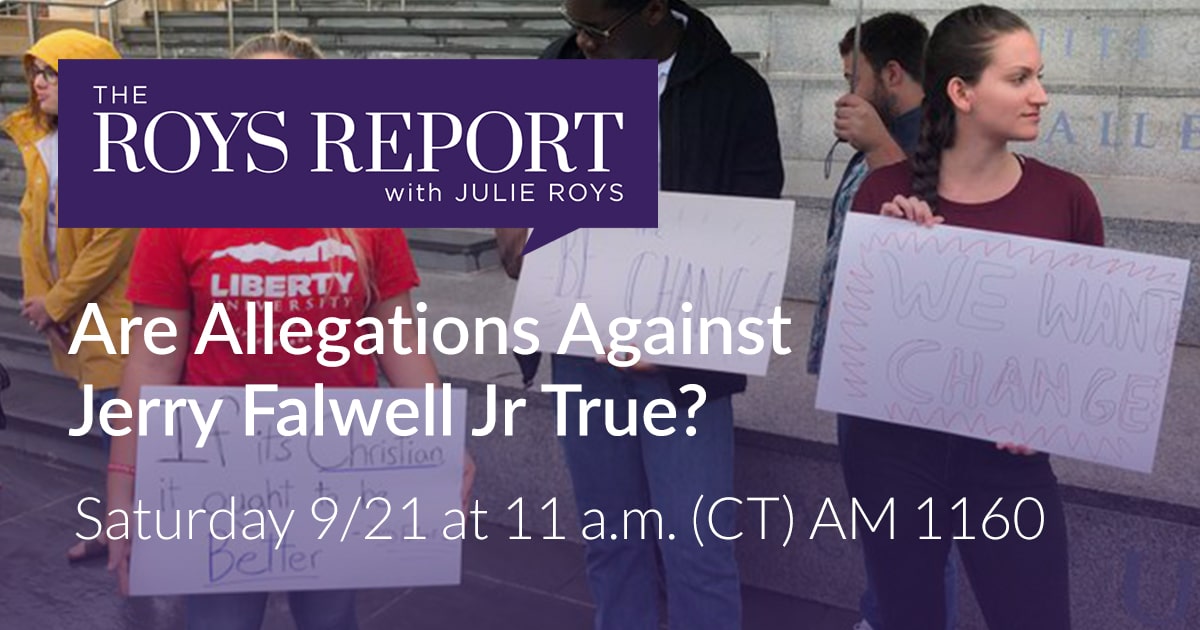 Liberty University president, Jerry Falwell Junior, is in hot water after several exposes charging him with nurturing a culture of fear and self-dealing at the evangelical school. But the charges against him were mainly made by anonymous sources. This week on The Roys Report, a former dean at Liberty University who's never before spoken to the press will join me to discuss the allegations. And he'll be going on the record, as opposed to remaining anonymous. What's true and what's not? I really hope you can join us for The Roys Report, this Saturday morning at 11 on AM 1160 Hope for Your Life and on Sunday night at 7 on AM 560 The Answer!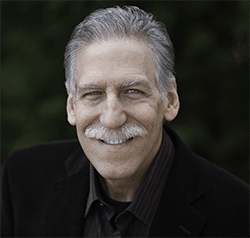 Michael L. Brown is the founder and president of FIRE School of Ministry in Concord, North Carolina, Director of the Coalition of Conscience, and host of the daily, nationally, syndicated talk radio show, the Line of Fire, as well as the host of the apologetics TV show, "Answering Your Toughest Questions," which airs on the NRB TV network. He became a believer in Jesus in 1971 as a sixteen year-old, heroin-shooting, LSD-using Jewish rock drummer. Since then, he has preached throughout America and around the world, bringing a message of repentance, revival, reformation, and cultural revolution.
He holds a Ph.D. in Near Eastern Languages and Literatures from New York University and has served as a visiting or adjunct professor at Southern Evangelical Seminary, Gordon Conwell Theological Seminary (Charlotte), Trinity Evangelical Divinity School, Fuller Theological Seminary, Denver Theological Seminary, the King's Seminary, and Regent University School of Divinity, and he has contributed numerous articles to scholarly publications, including the Oxford Dictionary of Jewish Religion and the Theological Dictionary of the Old Testament.
Dr. Brown is the author of more than 35 books, including, Our Hands Are Stained with Blood: The Tragic Story of the "Church" and the Jewish People, which has been translated into more than twelve languages, the highly-acclaimed five-volume series, Answering Jewish Objections to Jesus, a commentary on Jeremiah, and numerous books on revival and Jesus revolution. His newest books are Jezebel's War With America: The Plot to Destroy Our Country and What We Can Do to Turn the Tide (2019) and Not Afraid of the Antichrist: Why We Don't Believe In a Pre-Tribulation Rapture (2019).
Dr. Brown is a national and international speaker on themes of spiritual renewal and cultural reformation, and he has debated Jewish rabbis, agnostic professors, and gay activists on radio, TV, and college campuses. He is widely considered to be the world's foremost Messianic Jewish apologist.
He and his wife Nancy, who is also a Jewish believer in Jesus, have been married since 1976. They have two daughters and four grandchildren.
Join The Conversation Anytime, Anywhere
As part of the Truth Team, your monthly support helps The Roys Report equip listeners with credible information and biblical insight so they can discern truth from error. This month, with a gift of any size, you'll receive an e-booklet from Julie on The Case for Christian Investigative Journalism.
Saturdays from 11 a.m. – 12 noon CST