The Roys Report with Julie Roys gives listeners credible information paired with biblical insight so they can discern truth from error on critical issues related to faith and culture. In this weekly live program, Julie engages multiple guests and callers, using her trademark investigative skills to evaluate views, expose lies, and uncover truth.  
Boys are being allowed in girls locker rooms—and schools are teaching curriculum that promotes LGBT lifestyles. This week on The Roys Report, I'll be talking about some of these developments with Laurie Higgins of the Illinois Family Institute. Also joining me will be 2 parents from Evanston School District 202. Find out what students today are encountering in the public schools. And how parents and citizens can oppose LGBT indoctrination. Join us for The Roys Report, this Saturday morning at 11 on AM 1160 Hope for Your Life, and on Sunday night at 7 on AM 560 The Answer!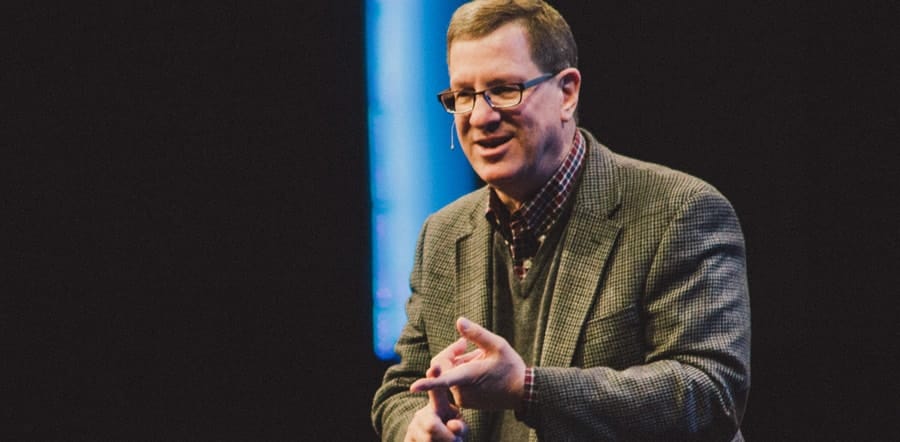 Atheist-turned-Christian Lee Strobel is the former award-winning legal editor of The Chicago Tribune and best-selling author of more than twenty books. His classic, The Case for Christ, is a perennial favorite which details his conversion to Christianity. His recent release, The Case for Grace, won the 2016 Nonfiction Book of the Year from the EPCA. For the last twenty-five years, his life's work has been to share the evidence that supports the truth and claims of Christianity and to equip believers to share their faith with the people they know and love.
Lee earned his Bachelor of Journalism from the University of Missouri and his Master of Studies in Law at Yale Law School. He was a journalist for fourteen years at The Chicago Tribune and other newspapers, winning Illinois' highest honor for public service journalism from United Press International. He also led a team that won UPI's top award for investigative reporting in Illinois.
Lee has been a featured guest on national networks including ABC, Fox, Discovery, PBS, and CNN. He was the host of Faith Under Fire, a provocative program that brought together some of the brightest Christians and skeptics to debate issues central to the Christian faith. He also appeared in the feature film, God's Not Dead 2, as an expert witness for the defense. In 2017 Pure Flix Entertainment released a major motion picture depicting Lee's journey from atheism to faith. You can learn more about the film, watch the trailer, and subscribe for updates at thecaseforchristmovie.com.
Join The Conversation Anytime, Anywhere
As part of the Truth Team, your monthly support helps The Roys Report equip listeners with credible information and biblical insight so they can discern truth from error. This month, with a gift of any size, you'll receive an e-booklet from Julie on The Case for Christian Investigative Journalism.
Saturdays from 11 a.m. – 12 noon CST