Testifying to Ohio state legislators in June, an osteopathic doctor from Cleveland suggested that COVID-19 vaccines could "magnetize" people's bodies, or, alternatively, allow them to "interface" with cellphone towers.
"They can put a key on their forehead and it sticks," Dr. Sherri Tenpenny said during her testimony before members of the Ohio House of Representatives considering a proposed ban on vaccine mandates.
Medical professionals, of course, have spelled out that the coronavirus vaccines don't do anything of the sort, and video of Tenpenny's remarks — shared widely on social media — quickly became a case study in how conspiracy theories and misinformation have spread during the pandemic.
But less attention was paid to the ominous religious warning Tenpenny issued earlier in her testimony.
"For those of you who say you are Christians, what will your life review look like at the end of your life?" Tenpenny asked the lawmakers. "Will the Lord say to you: 'You coerced people into being injected with this gene-modification technology that irreversibly disrupts your chromosomes?'"
Give a gift of $30 or more to The Roys Report this month, and you will receive a copy of "Wounded Faith," edited by Rev. Dr. Neil Damgaard. To donate, click here.
It was a glimpse into the curious gospel of Tenpenny, a key figure in an increasingly vocal, faith-fueled movement that blends anti-mask and anti-vaccine sentiment with QAnon conspiracy theories and Christian nationalism.
Tenpenny is a veteran anti-vaccine activist, but her expanded reach since the pandemic began has landed her on the Center for Countering Digital Hate's "Disinformation Dozen" list, a group that researchers deemed responsible for 65% of anti-vaccine misinformation on social media platforms.
Her inaccurate claims have exasperated politicians and scientists struggling to curb the virus's spread. President Joe Biden lambasted the "disinformation dozen" in July, accusing them of "killing people" with questionable claims via social media. Tech giants, too, have responded: Tenpenny claims much of her content has been removed from Facebook, Instagram and other social media websites.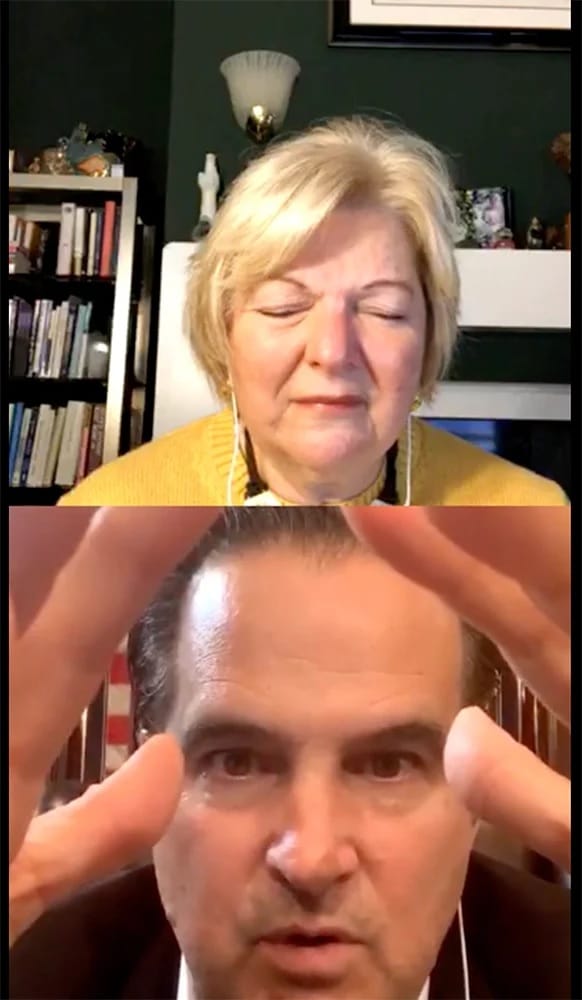 "Happy Hour with Dr. T," a semiweekly Bible study on Instagram Live, survived, however, and Tenpenny has suggested the program — and the pandemic — coincided with a shift in her faith.
Tenpenny, who did not respond to requests for an interview, has explained in happy hour sessions how she was raised as a fundamentalist Christian before bouncing between Lutheran, Methodist and Catholic traditions. For much of her life, she said, she wasn't an "on-fire-for-God person like I am now."
Her spiritual outlook took a sharp turn in January of 2020, however, when she decided to leave her past as a "lukewarm Christian" behind.
"I finally said, 'OK, God, I'm in — 100% in,'" she said.
In practice, this personal revival has fostered a rotating agenda of spreading unfounded claims about COVID-19, Christian nationalism and references to conspiracy theories derived from the QAnon movement, which accuses a secret cabal of satanic pedophiles of ruining the world.
In one session, Tenpenny implores God to release the U.S. from the "tyranny of the mask," argues America is founded "on your word" and expresses hope it will "return" to being "one country under God." In another, she refers to vaccines as a "bioweapon to damage your children" created by "satanists" who allow Black Lives Matter and antifa activists to operate as a "front" to "drive socialism through the heart of America, which turns into communism."
She concludes: "You can't be waffle-y anymore. You can't be a 'sorta' Christian. You're either going to have to be in or out; you're either going to wear a mask and be obedient or you're not. You're going to take the vaccine or you're not. You're going to stand against the globalists and the satanists or you're not. And I think God is calling his people to do that."
Tenpenny has had on her show K.C. Craichy, a pastor and head of LivingFuel, who reportedly held multiple events in 2020 that spread COVID-19 misinformation; Sam Rohrer, onetime Pennsylvania state lawmaker turned president of the American Pastors Network; Jill Nobel, a spiritual life coach; and Dr. Jim Meehan, a Tulsa ophthalmologist and blogger who has cast aspersions on mask use.
"I'm a huge fan of yours, and I can see God working through you," Meehan said during his appearance, which included Tenpenny suggesting vaccines could potentially lead to the creation of Manchurian candidates.
Tenpenny, who said she prays with her patients, appears to have established a base among that portion of white evangelicals who make up the largest religious subset (28%) of "vaccine refusers" in the U.S., according to PRRI.
Tenpenny's forthcoming book, "The Day the Doctor Told the Truth," is slated to be published by Brad Cummings, a recent happy hour guest who owns Shiloh Road Publishers and who earlier helped found a publishing company, Windblown Media, to publish the popular Christian book "The Shack." Cummings was instrumental in that book's success and went on to help produce the movie based on it.
Last month, Tenpenny got a rousing response at Bards Fest, a Christian nationalist gathering in St. Louis organized by Scott Kesterson. In her presentation, the doctor claimed the shots have no medical benefit, make people sick and amount to a "sin" because getting one involves "bowing to fear." She also encouraged listeners to use debates with family about vaccination — which she said should focus on a loved one's "addiction" to fear — as an opportunity for evangelism.
"How many stories are in the Bible about (Jesus) healing leprosy? Leprosy back in the day, when Jesus was alive, was an incurable deadly disease," she said. "Don't you think he might be able to take care of you in COVID, too?"
Tenpenny went on to frame vaccine proponents as murderous descendants of the biblical Nimrod ("They want every one of you either subjected to satanic rule or dead") and encourage listeners to pull their children out of school ("Grab your kids and run").
It's an unusual theology shared by many of the guests she invites onto her happy hours, guests who often match her proclivity for mixing faith with anti-mask or anti-vaccine sentiment. 
"Dr. Sherri, I'm not going to put on a mask. Can I tell you why? Because the Ten Commandments tell me that I should not bear false witness against my neighbor," said Dave Daubenmire, a former high school football coach who was once sued by the American Civil Liberties Union for allegedly leading his team in prayer and distributing Scripture to players. "I know they don't work."
(There is ample evidence, including a massive randomized study recently conducted in Bangladesh and currently in preprint, that masks help limit the spread of COVID-19.)
The precise scope of Tenpenny's influence is unclear, but a few days after Bards Fest, Tenpenny and Daubenmire announced a new joint venture with the inspirational speaker Ohio Brett. They reportedly hope to raise $100 million to create "Christian training centers" that will equip their trainees to protest businesses that have donated to Black Lives Matter activists and support those who "speak out against this global government tyranny."
When she announced the initiative on her happy hour, Tenpenny declared: "We can change the course of America."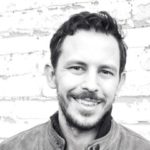 Jack Jenkins is an award-winning journalist and national reporter for the Religion News Service.