Pastor Luis Cabrera, who leads City Church Harlingen in South Texas, foresees a "godly wave" in next week's midterm elections, particularly in his home state, where he has acted as a spiritual guide to a group of Latina Republicans seeking to flip congressional seats with a message of faith, family and country. Values, they say, that are central to Latino voters.
Values, they believe, that Democrats have abandoned.
"We're going to take this country back for God and we're going to fight for our piece of the land, for the American dream … for our principles, our values and our morals," said Cabrera, 45, who as a child immigrated with his parents to the U.S. from Nicaragua.
"Make America Godly Again" is a phrase Cabrera uses often as part of a revival movement — which stands against abortion and advocates for Bibles in schools and more funding for law enforcement — that helps political candidates organize their campaigns around God. It's a slogan Rep. Mayra Flores employed with success in her June special election campaign that made her the first Mexican-born woman to serve as a member of Congress. Flores is seeking to retain her seat.
As pastor of a Latino evangelical congregation, Cabrera said he sees church members struggling with rising gas and food prices. He blames the current White House administration for "putting a strain on our economy." Inflation, he said, "is killing Latino families." Cabrera said he educates congregants on their civic duties and biblical principles and tells them that as Christians they should vote because "you're not only a godly citizen, but you're a citizen of this country."
Give a gift of $50 or more to The Roys Report this month, and you will receive a copy of "The Kingdom, the Power, and the Glory: American Evangelicals in an Age of Extremism" by Tim Alberta. To donate, click here.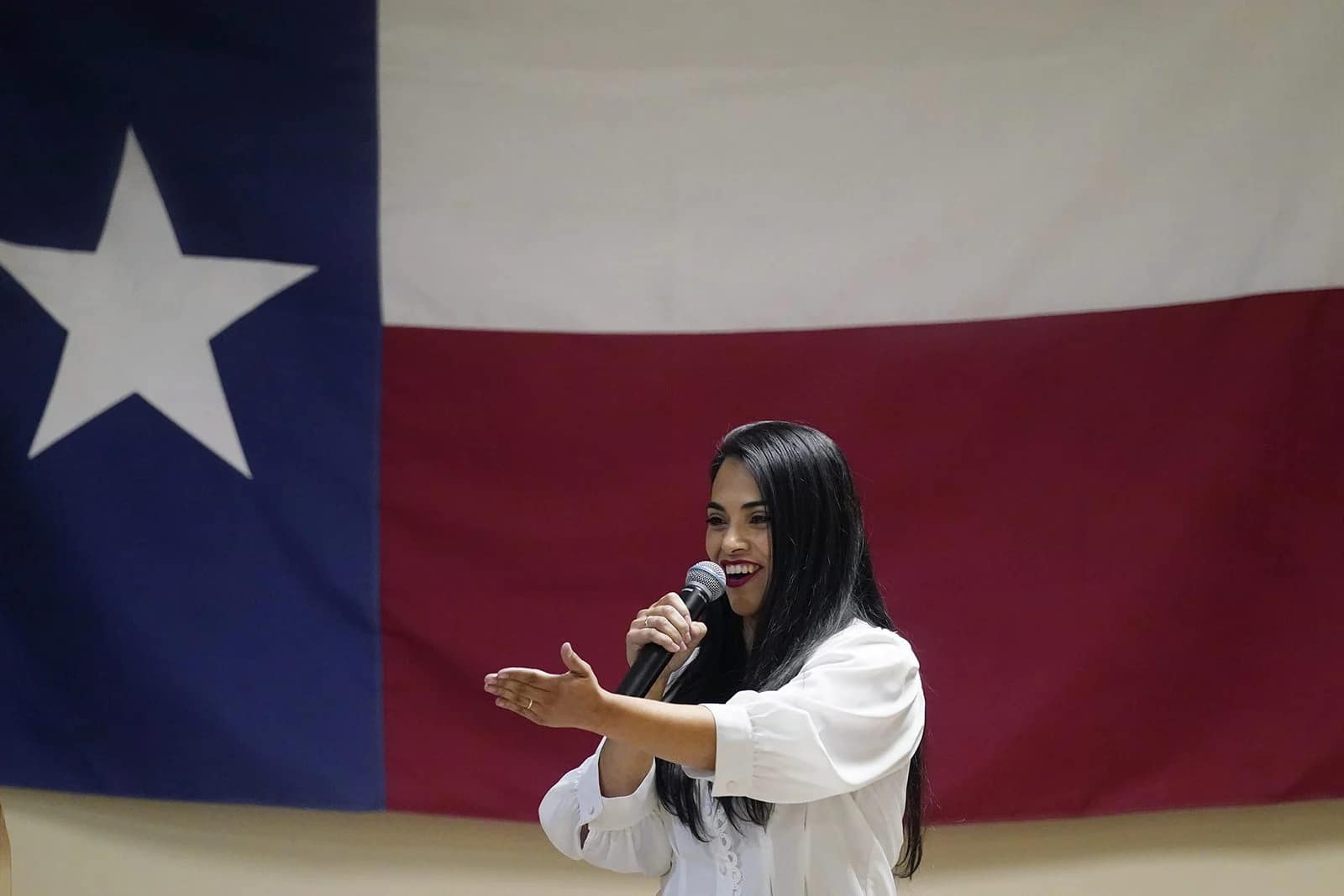 Latinos are regarded as the fastest-growing racial and ethnic group in the United States electorate, and with the midterms just one week away, Republicans, conservative pastors and other right-wing organizations are centering faith as they escalate outreach to Latino voters in battleground states like Texas, Arizona and Florida.
Pew Research Center data looking at 2022 midterm election preferences of Latinos shows that some of the sharpest differences in candidate choice are by religion.
Half of Latino evangelical Protestants said they would vote for the Republican candidate for U.S. House, while a majority of Latino Catholics (59%) and the religiously unaffiliated (60%) said they would vote for the Democratic candidate, according to the Pew study.
With Pew data showing U.S. Latinos are no longer majority-Catholic, recent election polls have highlighted a growing number of non-Catholic Latinos who were never Catholic to begin with. Some were raised Protestant, and, increasingly, many are raised nonreligious.
"As aggregate populations, religious nones will likely support more progressive political positions, while evangelicals will lean more conservatively," said Jonathan Calvillo, an assistant professor of Latinx studies at Emory's Candler School of Theology.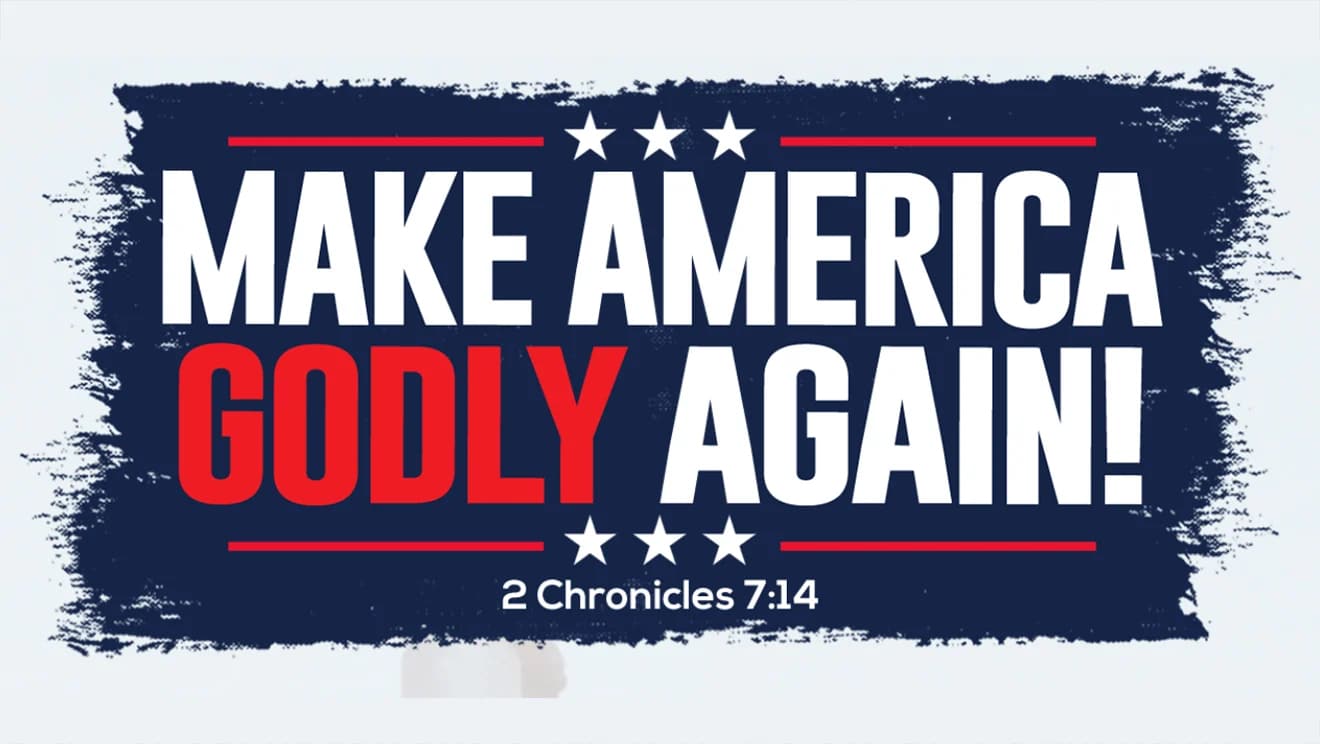 Religious and political affiliation, however, can also vary by where Latinos live, according to University of Nebraska Omaha religion professors Laura E. Alexander and Cristián Doña-Reveco in an essay published in The Conversation. The professors analyzed 2021 Pew data and found that Latino Protestants in the Midwest were more likely to identify as Democrat or Democrat-leaning than in other regions.
Calvillo notes that even as Latino Protestants don't always lean Republican, particularly in specific regions, the voices that speak for them are often more conservative. He wonders: "To what extent are Latino Protestants being pushed in this direction?"
High-profile evangelical leaders such as the Rev. Samuel Rodriguez vouched for Trump when he sought re-election in 2020, saying Latinos benefitted from his economic opportunities and the Supreme Court justices he appointed "that respect the sanctity of life." Rodriguez leads the National Hispanic Christian Leadership Conference, which is regarded as the largest Hispanic Christian organization, with a network of more than 42,000 U.S. churches.
The conservative nonprofit Bienvenido U.S., through its faith assembly initiative, has activated voter registration drives with Latino and Spanish-speaking churches and seeks to inform voters of faith about what they call the "biblical stances" on the ballot. The organization works with Protestant and Catholic churches. Bienvenido's senior faith director, Joshua Navarrete, who is also an assistant pastor at Redeemer Apostolic Church in Arizona, said it's important to give faith leaders and pastors the "opportunity to pray in political circles," whether it be a state board or city council meeting.
And since the 2020 election cycle, the conservative Faith and Freedom Coalition has invested about $1 million a year to reach Latino and African American voters of faith, said Timothy Head, the organization's executive director.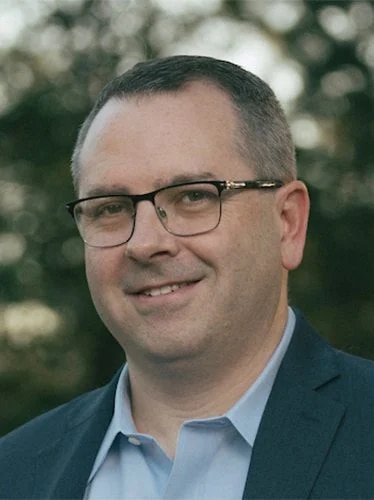 The coalition has staff engaging Latinos through Protestant and evangelical churches in states like Florida, Georgia, North Carolina, Tennessee, Texas, Nevada and Arizona. They have door knockers who visit about 600,000 Latino households during an election year and provide them with voter guides detailing how candidates land on issues like abortion, religious liberty and border security. Issues concerning marriage and gender resonate with Latino voters of faith, Head said.
Money also goes toward programming for their national conference, in which Latinos now make up about 30% of its attendees, Head said. By 2024, the coalition's goal is to have a robust Latino outreach in up to 12 states.
Head said many Latinos they're reaching come from Cuba and South America, where totalitarian and Communist regimes have driven them to the U.S.
"Not only are they very religious, they're also very family-minded," Head said. "They're very freedom-minded, and they generally are very grateful to be in America."
The Rev. Carlos Rincon, who pastors the Assemblies of God church Centro de Vida Victoriosa, said he finds himself at odds with evangelical leaders who are pushing a Republican political agenda. He sees the economy as the main reason Latino evangelicals are being steered in that direction.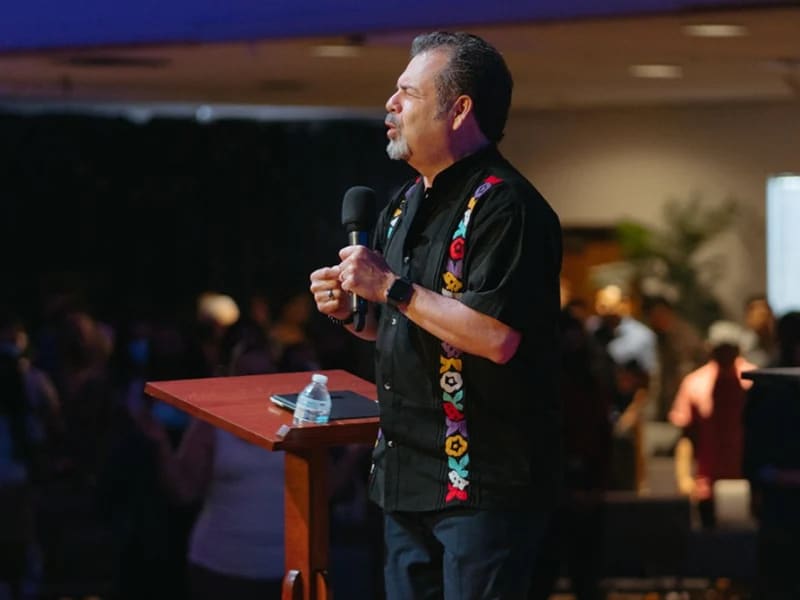 At his East Los Angeles evangelical church, Rincon has preached that getting vaccinated against COVID-19 is a way to care for others and to show "love to God, to our neighbors." He has marched alongside Black Lives Matter supporters in Los Angeles after the police killing of George Floyd. He has also participated in interfaith demonstrations denouncing white supremacy.
Rincon, who is Mexican American, recalls being invited to a local evangelical prayer group earlier this year to pray for the needs of pastors. He was taken aback when faith leaders began praying for Trump "to come back to be president."
"I felt like it was not a place for me," he said.
Rincon doesn't subscribe to conservative or progressive labels. He's neither Republican nor Democrat, he said, but self-identifies as an independent.
"I tend to vote based on my values, but when you hear a Pentecostal pastor say 'values,' people tend to think I'm talking about abortion or gay marriage," Rincon said. "There are more things in the Bible than that. It's about the poor, serving the community … instead of pushing a political agenda."
As the midterms approach, Rincon said he tells his largely Latino immigrant congregants, most of them from Central America, that they should focus on a wide range of issues and consider "everything that the Bible says." His own congregants are influenced on social media by other Latino evangelicals who vote Republican and push what they refer to as "God's agenda," Rincon said.
For the Rev. Elizabeth Rios, who previously pastored a Pentecostal church in Florida, influential Latino evangelical leaders who have supported Trump "just don't know their Bible." There's a problem with Christian education in this country and "a lack of discipleship," Rios said.
That's problematic, she said, particularly because Latinos "honor the pastor and faith leaders … a lot of them just don't question them."
As a response, Rios started Passion2Plant, a network that trains Black and brown faith leaders to start "holistically-minded, justice-oriented churches" in urban communities. The idea emerged amid the 2016 presidential election.
"We have all these churches that are regurgitating Western theology bathed in white supremacy, and we're just repeating what we've been taught," said Rios, who serves on the board of the National Latino Evangelical Coalition.
"If we had more justice-oriented churches in our country, there wouldn't have been a President Trump," Rios said. "To this day, he's a real threat."
To Rios, a "justice-oriented church" goes beyond hosting a monthly food pantry. She said it's about making decisions "based on what we believe is the Imago Dei that everybody is made in the image of God." Rios, a New York City native who is Afro-Boricua, challenges her Pentecostal community to do better when it comes to LGBTQ people and to go beyond "we hate the sin, love the sinner." And, she said, "abortion shouldn't be the catchall for everything." 
Rios will continue identifying as evangelical, despite conservative Latino evangelicals who, she feels, have co-opted the term.
"We believe in all the gifts of the Spirit just like most, but we also stand up for justice without doubt, without fear of being kicked out of our denomination."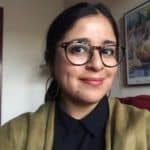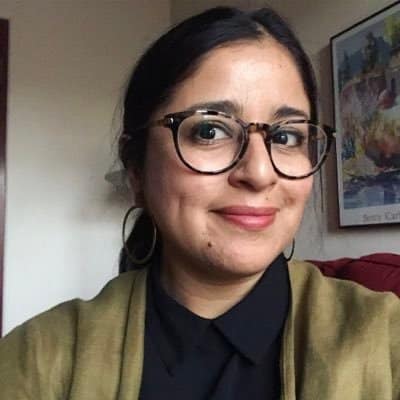 Alejandra Molina is a national reporter for Religion News Service.