For years, Focus on the Family has promoted the teaching that Christian wives are obligated to give their husbands sex. Now, they seem to be reversing course—while also deleting references to the researcher that first exposed the harm of so-called "obligation sex."
Author and researcher Sheila Wray Gregoire had previously called out Focus on the Family (FOTF) for promoting obligation sex. Gregoire's survey of 20,000 evangelical women and 2021 book, "The Great Sex Rescue," concluded that Christian teachings requiring women to have sex with their husbands, regardless of women's emotional and physical needs, increase sexual pain and harm marriages.
On Monday, FOTF published an Instagram reel from an excerpt of an April 2022 FOTF interview with psychologist and former FOTF staff, Juli Slattery, that promotes Gregoire's talking points.
"The teaching traditionally to men has been, 'once you get married, you should get all your needs met sexually in marriage and now your wife is obligated to do that,'" Slattery said in the reel. "And that has hurt so many marriages, hurt so many women."
This shows the conversation around evangelical sex is changing, Gregoire said.
Give a gift of $30 or more to The Roys Report this month, and you will receive a copy of "Pivot: The Priorities, Practices, and Powers That Can Transform Your Church into a Tov Culture" by Scot McKnight and Laura Barringer. To donate, click here.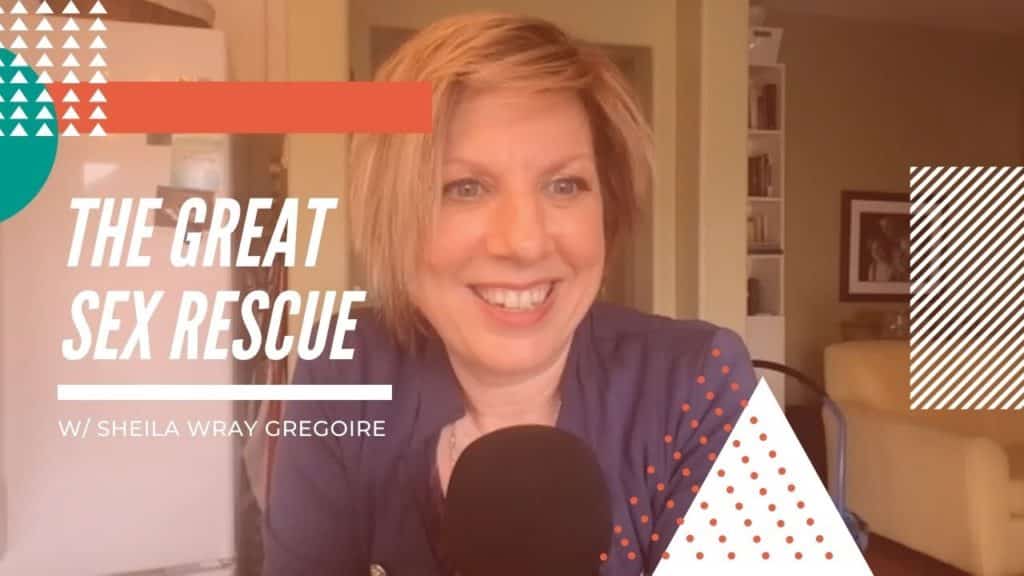 "When we wrote 'The Great Sex Rescue,' we said we just wanted to change the evangelical conversation around sex," Gregoire said. "I think it is changing, and I'm glad about that."
But then FOTF deleted hundreds of comments people made to their Instagram post that referenced Gregoire's research. Gregoire's research shows that evangelical marriage books and organizations that promote them carry a big responsibility for spreading those messages. The deletions mean the change hasn't gone far enough for real accountability for past FOTF teachings, Gregoire said.
"Focus on the Family would rather escape accountability and pretend they did nothing wrong, instead of grappling with the fact that many of the books they have recommended, and even those they have published, have actually caused demonstrable harm," she told The Roys Report (TRR).
TRR received about 100 now-deleted screenshots of comments on that post referencing Gregoire and her research. TRR also screenshot a couple of recent comments that have since been deleted.
However, after TRR reached out to FOTF for comment, FOTF left up a comment that this TRR journalist made asking, "Are you removing comments that cite @sheilagregoire's work?"
Meanwhile, FOTF left up this sexually explicit post for 11 hours before taking it down.
In response to TRR's request for comment, FOTF provided a general statement of why it removes comments.
"We appreciate Dr. Slattery's biblical approach toward healthy sexuality in marriage," wrote Gary Schneeberger, FOTF's assistant to the president of media relations. "With regard to your question about this one particular Instagram post, our Focus staff member may choose to remove a user comment if it's off-topic, combative, vulgar, misleading, or otherwise inappropriate or unhelpful. We know that our followers look to our posts for encouraging family content, so we're committed to keeping the atmosphere of our boards safe and supportive."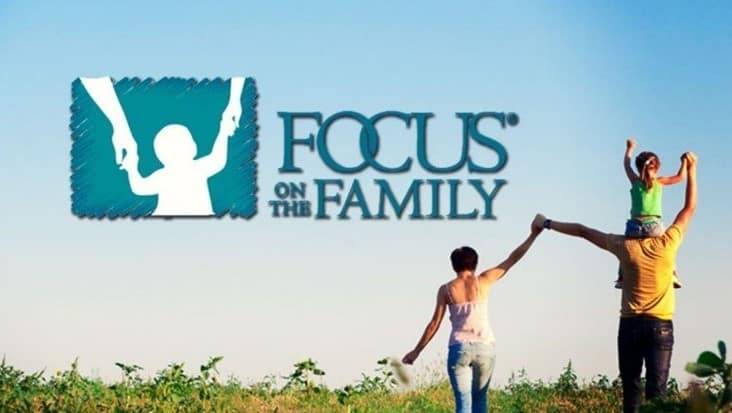 Elissa Lombard, one of Gregoire's readers, said she also called FOTF to question why FOTF would remove certain social media comments. She said she didn't get a chance to go into the specifics of the Gregoire-related comments. But she got a similarly-worded emailed reply back from FOTF regarding the organization's policies on comments.
"(O)ur Focus staff may choose to remove a user comment if it's off-topic, combative, vulgar, misleading, or otherwise inappropriate or unhelpful," wrote FOTF staffer Jeremy Hill.
She wrote back with an attachment of one of the now-deleted comments that stated, "Great job addressing this. Much of this information comes from the largest research study conducted on this topic, which was was (sic) by the excellent Bare Marriage folks (@sheilagregoire ). They're an outstanding resource as well! Thank you for addressing this."
Lombard then asked FOTF how the comment fit into their criteria for removal. At publication, she hadn't received a response. TRR also sent FOTF a PDF of 22 comments citing Gregoire's work to inquire if these meet the criteria for comment removal but didn't receive a response by publication.
"Not only are they silencing people who are bringing up concerns, (but also) people who are crediting (Sheila)," Lombard said.
Has the Christian Conversation on Sex Changed?
In 2010, Gregoire started using the term "obligation sex," a message that comes from I Corinthians 7:2-5, but that she argued could cause harm to women and in marriage when used inappropriately. In 2012, she wrote on the topic again in "The Good Girl's Guide to Great Sex." Since then, she said she's blogged on the concept more than 100 times and spoken on it for 119 podcasts, including a podcast with TRR.
Then in 2021, she and her team published research that provided the evidence for Gregoire's theories on obligation sex. They discovered that evangelical women suffer from vaginismus, an involuntary tightening of the vagina that often causes pain during sex, at least twice the rate as the general population.
She also found that evangelical women have orgasms at a rate of 48% versus 95% of evangelical men. In both cases, the message "a wife is obligated to give her husband sex when he wants it," contributes to those statistics, as well as decreases satisfaction with marriage, Gregoire found.
A 2009 series Slattery wrote for FOTF Australia emphasizes men's physical need for sex and advises women to talk about sex, rather than relational problems, with their husbands. "Look at it this way: How is your husband likely to respond to these two statements—'Honey, I really think we need to talk about our marriage, I feel like we are drifting apart.' Versus  'Babe, I want to work on our sexual relationship.'"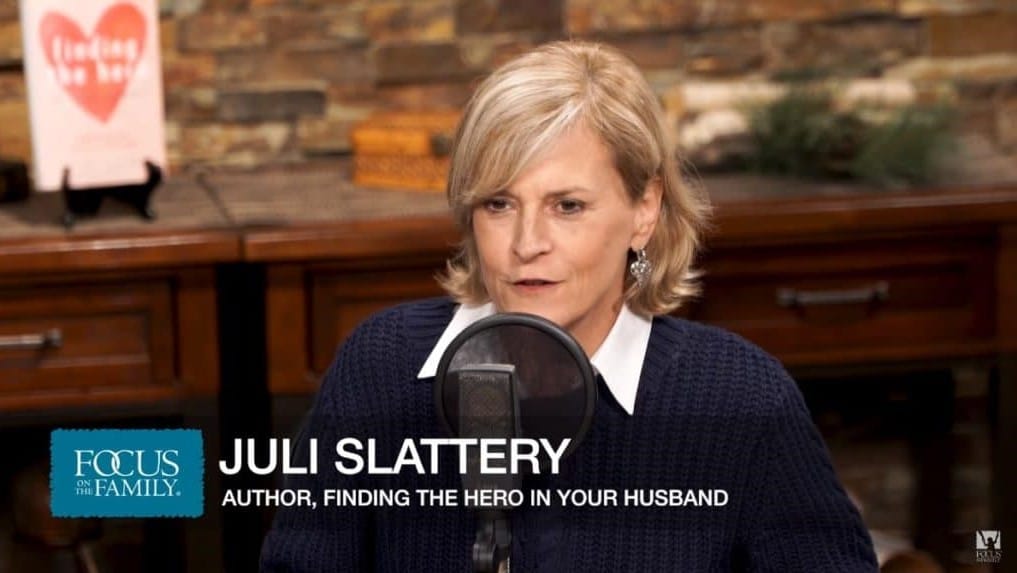 By 2020, however, Slattery said she was questioning these teachings.
"I've had some ministry interactions I'd say within the last six to 12 months and done some reading on different topics that have made me think some of how are presenting sex and marriage is unbalanced," she said in a July 2020 podcast titled, "Is Good Sex a Right in Marriage."
A few months later, Slattery published a post called "Are you Entitled to Good Sex in Marriage?"
The FOTF Instagram reel from this week showed Slattery talking about sexual pain: "If your wife has had pain during sex, if she has trauma in her past, if she's not enjoying it, the burden in some ways is also on you to say…'How do I go on the healing journey with her?' and not just say, 'No, I get my needs met regardless?'"
But Slattery hasn't explicitly mentioned vaginismus prior to Gregoire's research, Gregoire said.
"I'm glad they're talking about it," Gregoire said. "This just hasn't been dealt with in evangelical circles."
A representative for Slattery said she is unable to speak to TRR on short notice, but respects Gregoire's work.
"Juli has been involved in similar work of addressing damaging messages from the church in regards to sexuality over the past 12 years," wrote the Authentic Intimacy team in an emailed response.
However, FOTF continues to promote books Gregoire considers harmful like Married Sex by Debra Fileta and Gary Thomas. In Gregoire's book review of "Married Sex," she raises concerns that it objectifies women and has mixed messages about porn. The book claims to be against porn, but then encourages women to send their husbands naked pictures of themselves to help the men avoid porn, Gregoire says. Though the book objects to obligation sex, it also holds up women who decide to never tell their husbands no to sex as good examples. 
Why are Gary Thomas and Debra Fileta, in their book Married Sex, praising women who send nude photos to their husbands, so that "neurologically he's less likely to be drawn to other women."

I fixed it for you. pic.twitter.com/hhbyfSYsuC

— Sheila Gregoire–She Deserves Better is here! (@sheilagregoire) January 4, 2023
FOTF hosted Gregoire in the early 2000s and as recently as 2015 and 2016. But FOTF has removed past interviews and references to Gregoire in their archives, Gregoire said. A search today of FOTF's website showed no results for Gregoire's name.
In 2014, Gary Thomas started writing on obligation sex for his book, "A Lifelong Love." But he's only intermittently cited Gregoire for the concept, she says.  In his "Married Sex," he didn't cite her work regarding obligation sex.
Gregoire said she asked Harper Collins and its Zondervan division, Thomas' and Fileta's publisher, for a citation. However, the August 2021 publication includes no citations for Gregoire's works. She said she parted ways with the publisher for her own work over the matter.
Emailed requests for comment to Harper Collins and the Zondervan division were not immediately answered. Thomas and Fileta also did not immediately respond to TRR's requests for comment.
FOTF's mixed messages around this issue can be more harmful than helpful to women and marriages, Gregoire said.
"They're not going to be able to help women get out of this without having a real conversation about how this was largely taught and marketed by them," she said.
This article has been corrected to accurately report a quote from Gregoire.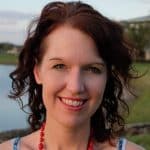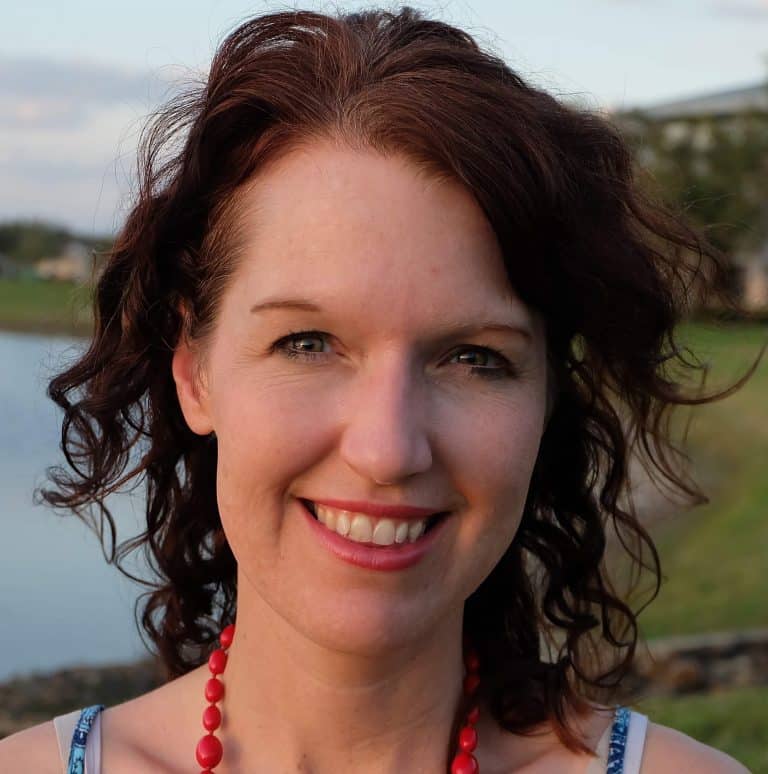 Rebecca Hopkins is a journalist based in Colorado.