A former Calvin University professor who lost his job after performing a wedding for a transgender former student has sued the evangelical school for retaliation and discrimination.
In a complaint filed Friday, lawyers for Joseph Kuilema, who taught social work at Calvin from 2008 to 2022, alleged that school officials fired the former professor due to his support of LGBTQ students and that they retaliated against him for complaining about a film shown on campus that he believed was racist.
The complaint also alleges that Calvin discriminated against one of Kuilema's former students after he performed their wedding and that he was fired after complaining about the school's actions. Kuilema's attorneys argue school officials at the Grand Rapids university violated Michigan's civil rights law.
Calvin is affiliated with the Christian Reformed Church, whose doctrine defines "adultery, premarital sex, extra-marital sex, polyamory, pornography and homosexual sex" as sinful. In 2022, the church voted to make that doctrine confessional — meaning churches, church members and church-affiliated institutions are expected to agree with the teaching in order to remain in good standing. Before 2022, church members could disagree with the teaching as long as they agreed to abide by it.
In a statement, a Calvin spokesman said the university has long allowed faculty to have diverse viewpoints but also has clear rules about conduct.
Give a gift of $30 or more to The Roys Report this month, and you will receive a copy of "I Didn't Survive: Emerging Whole After Deception, Persecution, and Hidden Abuse" by Naghmeh Abedini Panahi. To donate, click here.
"While there is room for personal disagreement with CRC doctrine, the university has clear expectations for employees regarding teaching, scholarship and personal conduct and follows established processes to review alleged violations of those expectations and to determine appropriate responses," the spokesperson said. "We are confident those processes were followed in this case and plan to defend this lawsuit in court. At this time, the university has no further comment on active litigation."
The complaint details Kuilema's long-running dispute with school policy.
In 2016, according to the complaint, he began working on a history of LBGTQ employees who had been fired by the school, in hopes of publishing the piece in the student newspaper. The complaint alleges that he was blocked from doing so.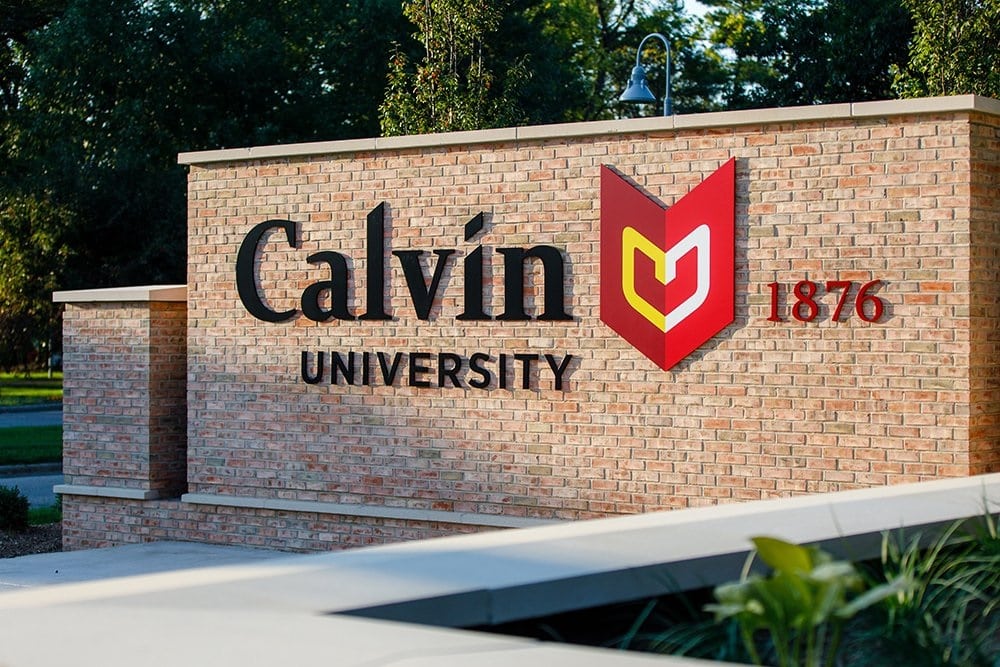 Kuilema also "routinely and openly expressed concerns about Calvin's treatment of and toward LGBT+ people," according to the complaint.
While he did inform students about church teaching, Kuilema did not attempt to persuade students to follow that doctrine.
"Rather, he was bluntly honest and vocal with his students, fellow faculty and fellow Calvin community members whenever he disagreed with the CRC's position, particularly in regard to its positions regarding LGBT+ persons," stated the complaint.
Despite support from his fellow faculty members, Kuilema was denied tenure at the school in 2018 but continued to teach there on a series of renewable contracts. His attorneys allege that while he was allowed to disagree with church teaching, board members criticized his "tone and strategy."
That "tone and strategy," according to the complaint, included advocating for LGBTQ students and for students of color.
In an interview, Kuilema said things had long been rocky between him and the university.
"I've been a thorn in Calvin's side for a long time," he said. "They tried to get rid of me a couple of different times. This was about my advocacy, around racism and around homophobia."
Kuilema's contract was up for renewal when school officials learned he had officiated the wedding. According to the complaint, he spoke with his pastor and the chair of his department to see if officiating it would violate the "Christian Reform faith or the values of Calvin."
According to the complaint, he received "unanimous support that officiating the wedding was consistent with such belief."
The professor's attorneys also argue that he was acting as a private citizen and not a Calvin professor when he officiated the ceremony. They note he is not a pastor and does not perform any religious role at the school.
The attorneys argue the wedding, between a former student who identifies as a transgender man and a lesbian woman, did not violate church teaching. The church's teaching addresses sex, not marriage, they argue, and the school did not have a policy about civil marriage.
Kuilema's attorneys allege the university stacked the committee that decided his fate, replacing a supporter with an outspoken critic. They also allege he was a vocal critic of a decision to show a film titled "How Jack Became Black" on campus, which he believed perpetuated racism against students of color. His opposition to that film, they argue, was also a significant factor in his termination.
The lawsuit was filed at a time when Calvin, like other evangelical schools, is trying to navigate religious teachings on sexuality with changing societal ideas. According to data from the Public Religion Research Institute, almost a quarter of Americans under 30 (23%) identify as LGBTQ — and many young Americans, including college students, support LBGTQ rights.
After the CRC's 2022 vote to make its teaching on sexuality confessional, Calvin allowed faculty who disagreed with the policy to file "statements of confessional difficulty." The school's board voted to allow those faculty to keep their jobs, reported Chimes, the student newspaper. 
Those statements, known in the CRC as "gravamina," were rare in the past, according to an explainer on the CRC's website. They have become more common after the 2022 decision and are meant to be part of a friendly process to "seek a fuller understanding of the gospel."
Some regional groups of churches, known as classes, have filed proposals to clarify the use of statements during an upcoming denominational meeting, the CRC's official magazine reported. There are also proposals to punish churches that do not enforce church teaching.
In March, several Calvin officials, including the school's president and provost, met with leaders of the Abide Project, a conservative denominational group that supports the church's teaching on sexuality, according to Chimes.
They also offered to meet with representatives of All One Body, which supports LGBTQ rights, and Better Together, which takes an agree-to-disagree approach, the student newspaper reported. 
Abigail Ham, who just completed her term as editor-in-chief for Chimes, said that when news of Kuilema's termination broke last year, there was a great deal of tension at Calvin over LGBTQ issues. Some of the tension eased this fall, she said, after the school's board decided to retain faculty who dissented from church teaching about sexuality.
"That gave relief to some of the anxiety faculty had been feeling for some time," she said.
Now there are concerns about the discussion at this year's denominational meeting, known as a Synod, where there will be debates over how to enforce church teaching.
"If things get ugly there, then things could get really charged and divided on campus," she said.
Ham hopes that the lawsuit and debates over sexuality won't define Calvin's public image. The students and culture, she said, are much more affirming than the institution.
Kuilema said he believes he had the religious freedom to perform the wedding without breaking any church or university rules. He said he got an online ordination from the same website that ordained celebrities like Dwayne "The Rock" Johnson.
Kuilema said he no longer teaches at a religious school but instead is now on the faculty of Grand Valley State University. He filed the lawsuit because he believes Christian schools should have to abide by nondiscrimination laws.
"I don't think that religious institutions should have a blank check to discriminate," he said.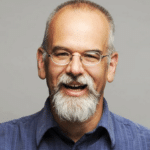 Bob Smietana is a national reporter for Religion News Service.