Joshua Burton Henley, a 34-year-old former minister for Churches of Christ in Kansas, Texas, Tennessee and Indiana, must serve 45 years in federal prison for sexual abuse.
U.S. District Judge Stanley Thomas Anderson finalized Henley's sentence March 3 on  eight convictions, including producing sexually explicit images of a minor, transporting and possessing child pornography, transferring obscene material to a minor and transporting a minor across state lines with the intent to engage in sexual activity. 
Court documents list the minors' ages as 12, 14 and 15 at the time of the offenses, which took place between 2017 and 2021.
Law enforcement arrested Henley on June 18, 2021, as he was driving one of his victims back to Benton County, Tenn., after having sex with the 15-year-old in Indiana while her parents believed she was helping with a Vacation Bible School. 
Investigators then obtained a warrant and found sexually explicit images of two underage victims on Henley's cell phone as well as a video of Henley having sexual intercourse with a third victim who was 14 years old at the time of its recording. 
Give a gift of $30 or more to The Roys Report this month, and you will receive a copy of "The Ballot and the Bible" by Kaitlyn Schiess. To donate, click here.
Henley had also exposed victims to inappropriate videos on social media and sexually abused them on church property, according to court testimony.
Opportunity for abuse through ministry
Henley, who was married and has two children, became acquainted with the three victims through his involvement as the basketball coach for the Holladay Elementary School and youth minister for the Holladay Church of Christ in Tennessee, according to federal court documents. Henley and his wife later divorced following his arrest. 
Representing the state, Assistant U.S. Attorney Lauren Delery described Henley as deliberately, "step-by-step grooming" children.
"He had access to children, and he knew how to groom them," Delery said in her closing statement, reported by the Jackson Sun. "Joshua Henley is dangerous."
By the time of his arrest, Henley had moved to a youth ministry position with the Washington Avenue Church of Christ in Evansville, Ind. Church leadership immediately terminated his employment.
Washington Avenue church leadership referred The Christian Chronicle to their prior statement when contacted for comment regarding the sentencing. 
"On behalf of our entire church family, the Eldership at Washington Avenue Church of Christ is praying for accountability, healing and justice in light of the recent arrest of Joshua Henley who served as our youth minister for the past three months," church leaders wrote in a 2021 statement after law enforcement took Henley into custody.
"We take the allegations against Mr. Henley very seriously and will fully cooperate with law enforcement in connection with all investigations," the statement added. "We are heartbroken by this news, and our prayers are with all involved."
Leadership at the Holladay church hung up on a Chronicle reporter when contacted for comment via phone. 
Henley also previously worked with the Elkhart Church of Christ in Kansas, according to the church's Facebook page. That page mentions him serving in 2018 and 2019 as director of a session for children ages 9 to 13 at Black Mesa Bible Camp in Kenton, Okla. 
He also served a short time as the youth minister for the Central Church of Christ in Hereford, Texas, about 50 miles southwest of Amarillo.
Emotional testimony by victims
During Henley's sentencing, the three victims — minors whose names are being withheld to protect their identities — took the stand to read statements and address their abuser.
Victim 3 cried before the court while recalling the circumstances and ramifications of Henley's abuse, including losing her menstrual cycle for three months.  
She recounted "praying and hoping I wasn't pregnant at 13," the Jackson Sun reported. 
When she brought her concern to Henley's attention, she said he told her, "I want you to have my baby," and asked, "How mad could your parents really be?"
Victim 2 recalled "feeling like a piece of meat" to Henley, and Victim 1 shared about her struggle with an eating disorder following Henley's abuse. 
Their decision to appear before the court was the first step toward healing, the judge told the girls. "They're young, they're smart, and one day they'll know they did nothing wrong," Anderson added, according to a Jackson Sun report.
The federal sentence is not eligible for parole. Anderson further added 10 years of supervised release following the completion of Henley's prison sentence. 
Henley would be 79 years old at the time of his release in 2068. 
Under supervised release at that time, law enforcement would require Henley to complete and comply with sex offender registration, forfeit ownership of a computer or cell phone, abide by a curfew, submit to DNA collection, avoid contact with individuals under 18 years old and refrain from residency near locations frequented by minors — including schools, parks, playgrounds and arcades. Henley would further be required to undergo moral reconation therapy — which focuses on changing thought processes and decision making associated with criminal behavior — and other sex offender treatment programs.
This article originally appeared at The Christian Chronicle.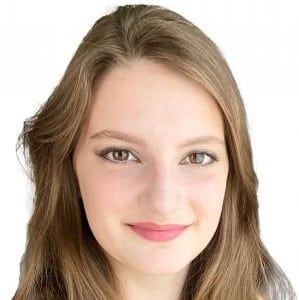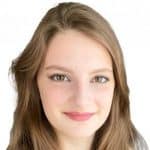 Audrey Jackson, a journalism graduate of Harding University in Searcy, Arkansas, is The Christian Chronicle's associate editor for print and digital.