Today, 176 million Americans claim to be Christians—69% of the population. Yet, only 6% of U.S. adults—which is 9% of those identifying as Christians—possess a biblical worldview, believing the Bible to be accurate and reliable, among other convictions.
That's according to a new study by researcher George Barna and the Cultural Research Center (CRC) at Arizona Christian University in Glendale, Arizona.
The study asserts that every person has a worldview—defined as an intellectual, emotional, and spiritual decision-making filter. And though many Americans believe they have a "biblical worldview," very few do. (A Barna-conducted study published in May found that 51% of U.S. adults claim to have "biblical worldview"—a far cry from the percentage who actually do, according to the latest findings.)
"Two out of three Americans think of themselves as a Christian, and a majority still think that Christianity is kind of about the Bible," Barna said in an interview at the time. "But there's a big gap between what (self-identified Christians) believe the Bible may teach, and what the Bible actually teaches."
While the latest figures may be shocking to some observers, they're similar to Barna's findings in 2003. That survey found that 4% of U.S. adults possess a biblical worldview, including 9% of "born-again Christians."
Give a gift of $30 or more to The Roys Report this month, and you will receive a copy of "The Ballot and the Bible" by Kaitlyn Schiess. To donate, click here.
Analyzing specific beliefs of the faithful
The CRC study, which included 2,000 adults, classifies American believers on a spectrum of five sub-groups, from those who only self-identify as Christians to those who are termed "integrated disciples" and possess a biblical worldview. On the surface, they may all appear Christian, but the survey reveals stark differences in their core beliefs.
For instance, 61% of those who self-identify as Christians affirm that: I believe that God is the all-knowing, all-powerful, perfect and just Creator of the universe who still rules the universe today.
However, large majorities of self-identified Christians also report many beliefs "not in harmony with biblical teaching," according to the survey. These include:
72% argue that people are basically good
66% say that 'having faith' matters more than which faith you pursue
64% say that all religious faiths are of equal value
58% believe that if a person is good enough, or does enough good things, they can earn their way into Heaven
57% believe in karma
By contrast, the survey cohort termed as Integrated Disciples—a small subset of those claiming to be Christians—are noted as being consistent in their beliefs and integrating those convictions into their behaviors.
99+% believe that God is the all-knowing, all-powerful and just Creator of the universe who still rules the universe today
99+% believe that the Bible is the accurate and reliable words of God
96% claim that every moral choice either honors of dishonors God
However, Barna's survey finds that even some believers classified as part of this highly discipled cohort hold to some views that "challenge biblical principles." Those "shocking" beliefs of Integrated Disciples include:
52% argue that people are basically good
39% contend that the Holy Spirit is not a real, living being but is merely a symbol of God's power, presence, or purity
33% believe in karma
"There is a remarkable level of self-deception (even among) born-again Christians," said Barna, commenting on his recent worldview research. "It represents a huge educational challenge for those responsible for biblical worldview development."
Researcher closes with pastoral admonition
While the new CRC survey adheres to standard methodologies found from similar sources, such as LifeWay Research and Institute for Family Studies, the report uniquely adopts a pastoral posture in its conclusion.
In response to the findings, George Barna quotes Scripture at length and calls believers to a life of "obedience" to Gospel teachings.
"Too often . . . people who want a certain reputation or image embrace the label 'Christian,' regardless of their spiritual life and intentions," states Barna. "'Christian' has become somewhat of a generic term rather than a name that reflects a deep commitment to passionately pursuing and being like Jesus Christ," he states.
Resonant with his decades of research work, George Barna's latest survey seeks to arouse urgency among evangelical parents and pastors regarding the necessity of teaching sound doctrine to the next generation.
"It is the parent's job to raise up a child in the way he should go, making sure that they know the admonitions of the Lord and they live accordingly," he said in a recent interview. "They may not know how to do some of these things. Therefore, it's the role of the local church to be equipping the parents."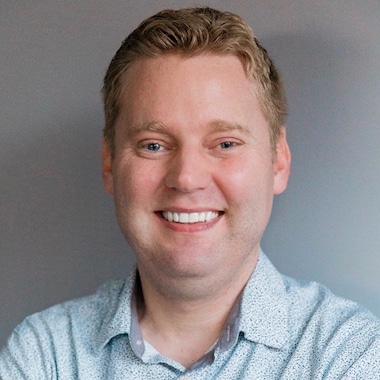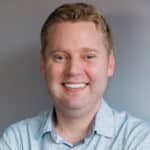 Freelance journalist Josh Shepherd writes on faith, culture, and public policy for several media outlets. He and his wife live in the Washington, D.C. area with their two children.