Grand Canyon University (GCU) is pushing back against a $37.7 million fine from the U.S. Department of Education (ED) for allegedly misleading students about college costs. University President Brian Mueller called the fine "ridiculous" and questioned if the penalty is religious persecution in a press conference Thursday.
Based in Phoenix, Ariz., GCU is the largest Christian University in the country with more than 118,000 students, mostly online. Last month, the ED gave the university the largest fine ever issued against a university for deceptive practices, according to an ED press release. GCU is planning to appeal the fine.
"This is government overreach," Mueller told hundreds of students, faculty, and staff at the 40-minute press conference in Phoenix. "This is the weaponization of a department that has an opinion that isn't shared by anybody else. There's no corroborating evidence to indicate that there's something nefarious going on here."
ED and the office of Federal Student Aid (FSA) accused the university of misleading more than 7,500 current and former doctoral students about tuition costs, according to the ED's press release.
ED and FSA claim that GCU advertised that its doctoral programs cost between $40,000 and $49,000, when in fact fewer than 2% of its graduates paid that amount. Most students paid as much as $12,000 more in tuition for required continuation courses, the ED said.
Give a gift of $50 or more to The Roys Report this month, and you will receive a copy of "The Kingdom, the Power, and the Glory: American Evangelicals in an Age of Extremism" by Tim Alberta. To donate, click here.
"FSA takes its oversight responsibilities seriously," FSA Chief Operating Officer Richard Cordray said in the ED press release. "GCU's lies harmed students, broke their trust, and led to unexpectedly high levels of student debt. Today, we are holding GCU accountable for its actions, protecting students and taxpayers, and upholding the integrity of the federal student aid programs."
University officials deny the ED's accusation and said they "will take all measures necessary to defend itself from these false accusations," in an October statement.
At the press conference, Mueller contested that GCU's continuation courses are common in doctoral programs and that the university prominently discloses the potential extra costs in its marketing materials. These disclosures have been backed by GCU's accreditor, the Higher Learning Commission, The Washington Post reported.
Mueller also said GCU is more transparent than other schools. He supported this by citing results from a preliminary internal GCU study examining disclosures of doctoral programs at 100 other universities. He also cited a 2022 report by the U.S. Government Accountability Office (GAO) examining broader financial disclosures in higher education.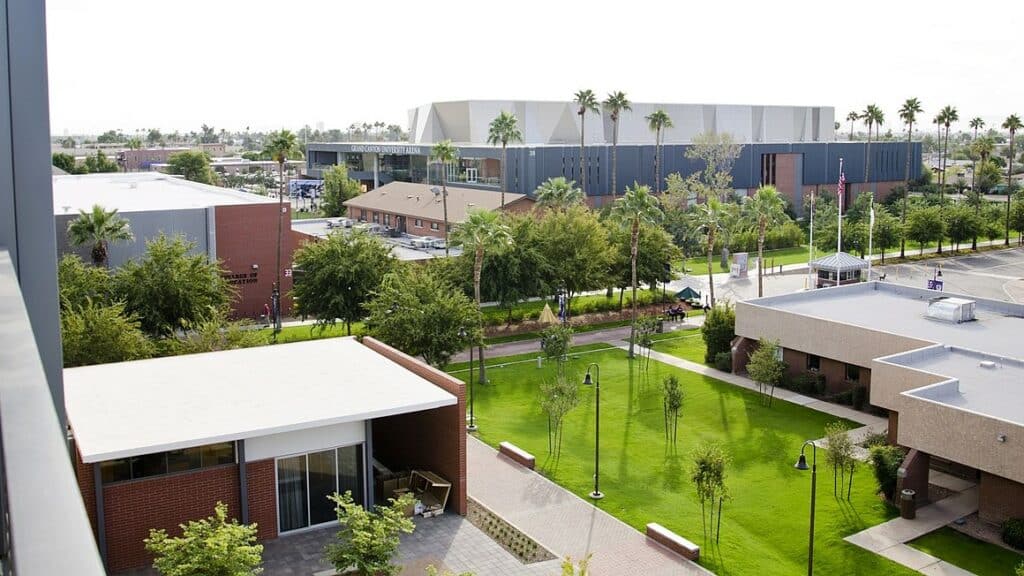 The GAO report shared that 91% of the colleges reviewed "do not include or understate the net price in their aid offers," 41% of which do not provide a net price in their offer to students.
"The point of sharing these studies is not to disparage other universities," Mueller said. "Rather, it highlights the selective enforcement from the department in singling out GCU. We maintain that not only is there nothing misleading about GCU's disclosures but that we provide higher levels of transparency than are observed in higher education. In short, we are taking a leadership role in this issue."
Mueller also said the ED told the university that its findings were not based on evidence that any student was actually misled.
This week, GCU notified the ED of its intention to appeal the fine, Mueller said. An appeal will require an internal review that could ultimately involve Education Secretary Miguel Cardona, The Washington Post reported.
If the appeal doesn't go GCU's way, "We'll sue them," Mueller said. "We'll fight this all the way to the Supreme Court. This is an utterly ludicrous miscarriage of justice, and it's the clearest example in this country of government overreach."
GCU Battles for nonprofit status
Mueller also accused the ED of retaliating against the university over an ongoing lawsuit regarding whether the institution could become a nonprofit.
GCU was founded in 1949 as a nonprofit but became a for-profit institution in 2004 amid financial struggles, Inside Higher Ed reported. In 2018, the university sought to return to its nonprofit status, a move that the IRS, Higher Learning Commission, State of Arizona, Arizona Private Postsecondary Board, and NCAA Athletics all approved.
However, the Education Department rejected the nonprofit status, citing that GCU was not separated enough from its publicly traded former owner, Grand Canyon Education, which still provides services to GCU and where Mueller serves as CEO, Forbes reported.
GCU then filed a lawsuit against the ED in 2021.
"The university cannot sit idly by as the Department of Education refuses to recognize the positive impact GCU's financial model has had on the GCU community,"  GCU said in its statement.
GCU raises religious persecution concerns
Additionally, Mueller questioned whether the school was being targeted by the ED due to its religious affiliation. He noted that Liberty University, the second largest Christian University in the country, is currently under investigation by the department for alleged failure to report sexual assaults and other crimes on campus. 
"It's interesting, isn't it, that the two largest Christian universities in the country, this one and Liberty University, are both being fined almost the identical amount at almost the identical time?" Mueller said. "Now, is there a cause and effect there? I don't know. But it's a fact."
Liberty is currently threatened with a $37.5 million fine for Clery Act violations.
That's according to a leaked report, which found that between 2016 and 2022, Liberty failed to warn those on campus about people credibly accused of sexual violence.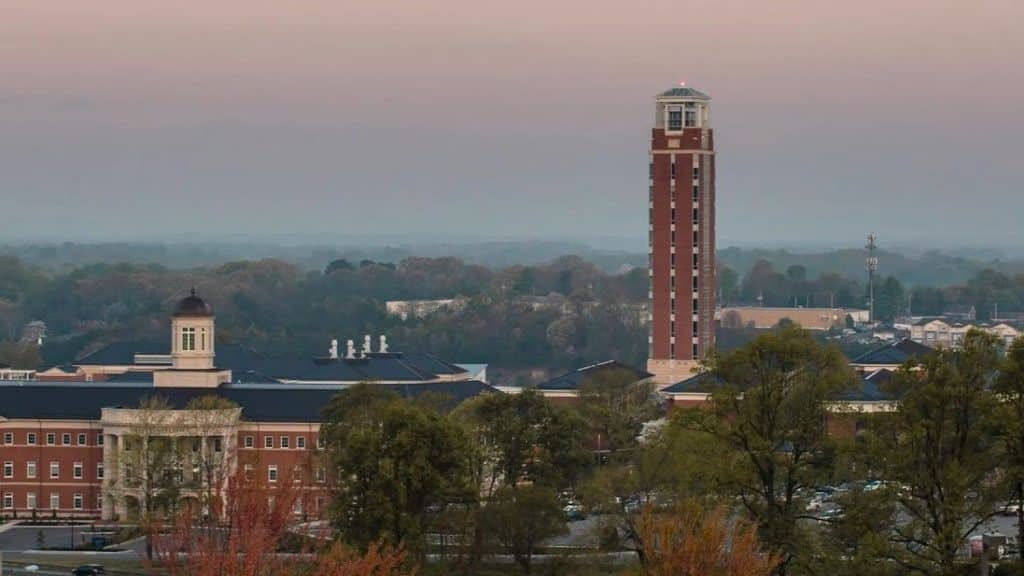 The report corroborated a story that TRR previously published about a former student who claimed Liberty failed to report her gang rape in 2005. The student filed a complaint with a victim advocacy group, which led to an investigation by the ED and a settlement in 2014, requiring Liberty to pay a $120,000 fine.
It also echoed TRR's report on numerous women who alleged that Liberty created an unsafe environment that enabled on-campus rapes. 
However, Liberty University President Dondi Costin contests the leaked report, claiming it contains significant inaccuracies, and that the department "poisoned the well" when it leaked the information to media, TRR reported.
"American people are losing confidence in the federal government to be fair and objective in their operations," Mueller said. "There are clearly no checks and balances to prevent this type of behavior from the Department of Education, which is out of control and continues to broaden its authority and selective enforcement powers."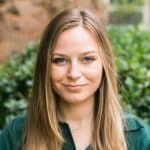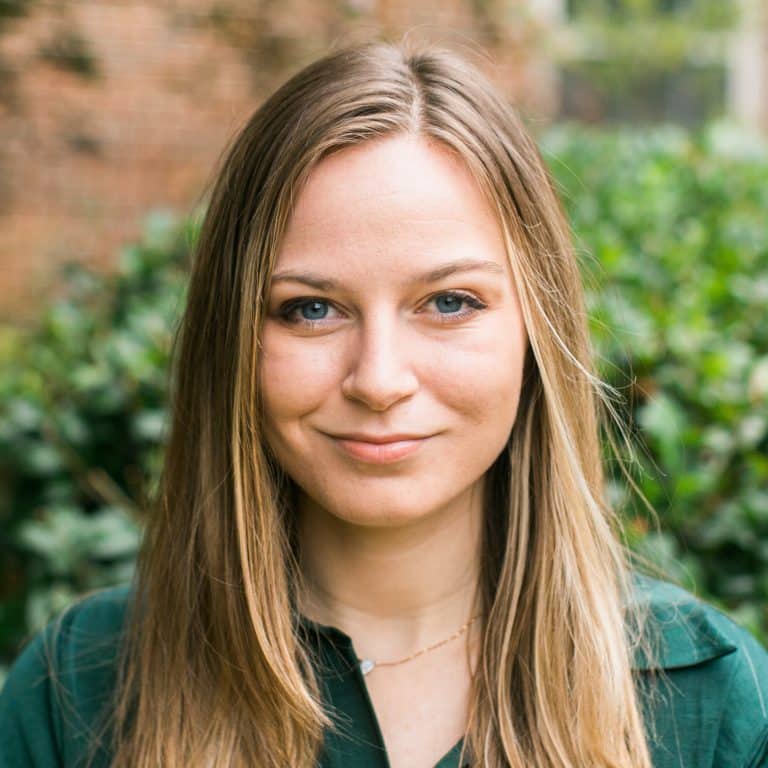 Freelance journalist Liz Lykins writes for WORLD Magazine, Christianity Today, Ministry Watch, and other publications.