Mike Bickle, founder of the International House of Prayer in Kansas City, Mo. (IHOPKC), is facing allegations of clergy sexual abuse "spanning several decades," according to a statement released today by former IHOPKC leaders.
Bickle has led IHOPKC since 1999—a 24/7 charismatic, prayer ministry with about 2,500 full-time staff, students, and interns, which attracts people from around the world.
"Without going into details to protect the privacy of the victims' identities, we have found these allegations of clergy sexual abuse by Mike Bickle to be credible and long-standing," the statement said. "The credibility of these allegations is not based on any one experience or any one victim, but on the collective and corroborating testimony of the experiences of several victims."
The statement added, "These are women who have always been viewed as credible, trustworthy, and courageous."
The statement was posted on the website of the Florianópolis House of Prayer (FHOP), a Brazilian church founded in 2013 by Dwayne Roberts, founding member of the IHOPKC. The letter was signed by Roberts, Brian Kim, a former IHOPKC executive leadership team member, and Wes Martin, former pastor of Forerunner Church, the church associated with IHOPKC.
Give a gift of $30 or more to The Roys Report this month, and you will receive a copy of "Pivot: The Priorities, Practices, and Powers That Can Transform Your Church into a Tov Culture" by Scot McKnight and Laura Barringer. To donate, click here.
The statement comes after a tense staff meeting Friday night at Forerunner Church in which IHOPKC leaders announced there were allegations against Bickle but declined to comment on the nature of the allegations.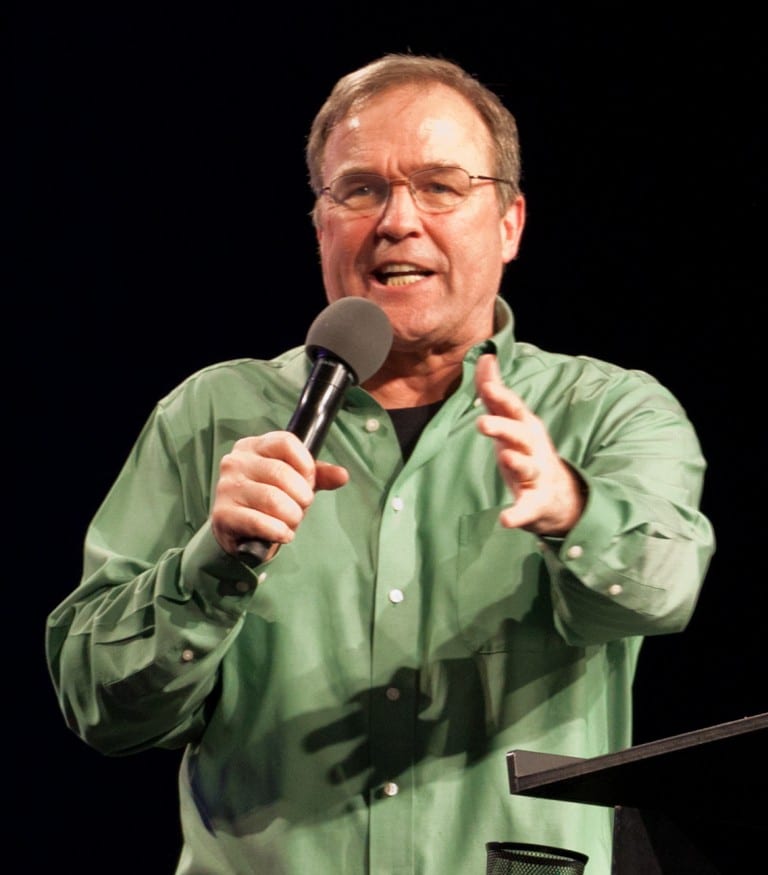 Stuart Greaves, executive director of IHOPKC, said at the meeting, "Our leaders have taken this situation very seriously."
Greaves referred to an Oct. 20, 2023, sermon by Bickle where Bickle used the metaphor of a "black horse" to describe an attack that would come against him. (Video of the sermon has been removed from the IHOPKC website, but The Roys Report (TRR) has obtained notes of the sermon.) Greaves urged staff not to "refer to the 'black horse' in this situation as a way to minimize the pain of those affected" and expressed concern for those "experiencing pain and trauma."
David Sliker, president of the International House of Prayer University (IHOPU), added, "The need for clarity in the moment like this is very different than secrecy, but it can feel the same." Then, appealing for those present to have patience, Sliker said, "The problem is, the nature of this kind of moment, the allegations can run faster than clarity."
About four minutes later, an audience member whose identity TRR confirmed as Dean Briggs, a former IHOPKC senior leader who resigned in September, stood and addressed the leaders. The exchange was captured on video of the meeting posted online.
"I do not consider this an acceptable level of transparency," Briggs said. "In a room full of faithful witnesses, I am being a faithful witness to my brothers. There is more to be said, and what they just shared is well-intended, righteous bullshit."
"I second that!" said a woman.
"And I think that you need to address this in a different way with a right degree of transparency or this is not going to be a trustworthy process," Briggs added.
Clip of Dean Briggs' statement at Forerunner Church meeting:
TRR reached out to IHOPKC and Isaac Bennett, Forerunner Church pastor, for comment, but no one responded.
We also emailed Mike Bickle, but he did not reply.
According to the statement by the former IHOPKC leaders, they informed the leadership team of IHOPKC of the allegations against Bickle "a few days ago."
Prior to that, the former leaders said they attempted to bring the allegations to Bickle directly, but "were repeatedly rebuffed."
"Instead, Mike used manipulating and intimidating tactics towards the victims to isolate them and discredit them," the statement said. "To avoid further wounding of victims, we met with several members of IHOPKC's Executive Leadership Team. There, we shared testimonies of these victims of Mike's inappropriate words and actions."
The former leaders added, "To be clear, the allegations made about Mike Bickle's misconduct were sexual in nature where the marriage covenant was not honored. Furthermore, the allegations made also reveal that Mike Bickle used his position of spiritual authority over the victims to manipulate them."
A history of concerning incidents and allegations
Bickle has been a major figure in charismatic Christian circles for decades. In the 1990s, he pastored Metro Vineyard Christian Fellowship, which at its height, had had over 3,000 members.
He also pastored a group in the late 1980s and 1990s known by some as the "Kansas City Prophets." At least two of these so-called prophets, Bob Jones, and Paul Cain, later admitted to sexual misconduct and Bickle broke formal ties with them.
However, since founding IHOPKC in 1999, Bickle and his ministry have faced numerous controversies.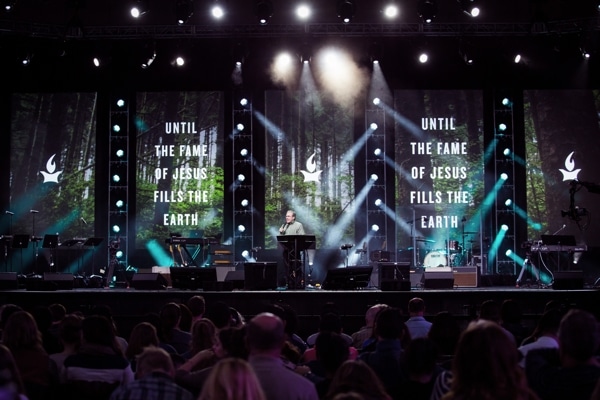 IHOP gained national attention in October 2012, when former IHOP-KC intern Bethany Deaton was found dead in the backseat of a van with a plastic bag tied over her head. Detectives initially ruled the death a suicide until IHOPU student Micah Moore came forward 10 days later to admit that he killed Bethany Deaton. 
Moore and Deaton lived together as a part of a communal prayer group led by Deaton's husband, Tyler Deaton. Moore confessed that the group had performed several sexual assaults on Bethany. He also claimed Tyler had directed him to kill his wife before she disclosed the abuse to her therapist.
Moore was charged with first-degree murder but later recanted his confession, claiming he was delusional at the time due to an exorcism he participated in, hosted by an IHOP-affiliated group, Prisoners of Hope. Prosecutors accepted the argument and dropped the charges against Moore. Deaton's death remains unsolved. 
Though IHOP tried to distance itself from Tyler, some sources told Talking Points Memo that Tyler worked at IHOPU and was deeply influenced by it.
In 2018, a Washington woman filed a lawsuit against Brad Tebbutt, a missionary at IHOPKC, claiming Tebbut had sexually abused her when she was a teen and Tebbutt was a youth pastor at a California Baptist church.
IHOPKC commissioned an independent investigation into Tebbutt and placed Tebbutt on administrative leave, according to the Kansas City Star.
The church settled with the woman for $267,500, The Star reported, and IHOPKC released a statement saying the investigation found no evidence of further wrongdoing by Tebbutt. IHOPKC added that Tebbutt "demonstrated genuine remorse and repentance" and that his accuser had "forgiven him."
In 2022, IHOPKC confirmed to The Star that Tebbutt remained one of its missionaries.
Just three years ago, Forerunner Church withdrew its membership from the Evangelical Council for Financial Accountability (ECFA). The reason for the church's departure was unknown. But at the time, the church had total assets of more than $20 million.
Forerunner's parent organization, IHOPKC, hasn't filed an IRS 990 form since its 2014 form, even though nonprofits are required to file 990s every year. In 2014, the organization had $5.38 million in revenue.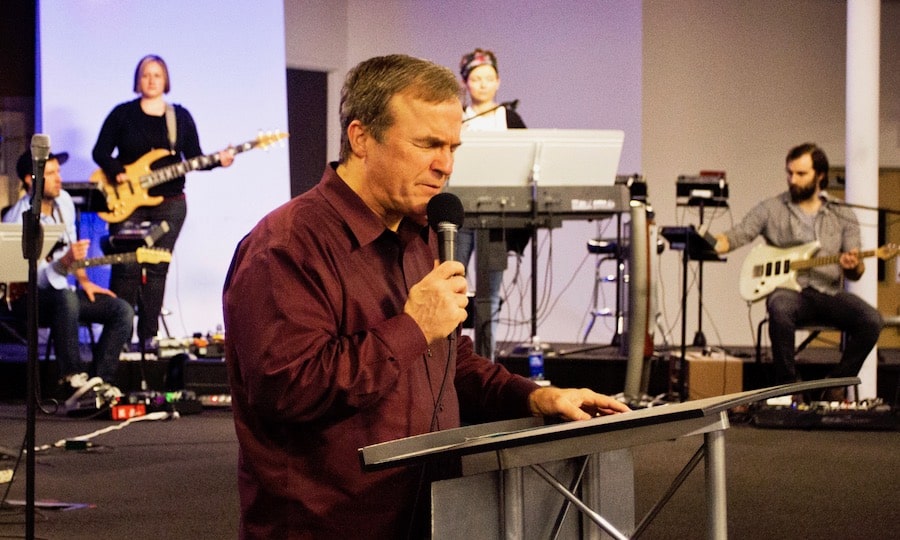 Meeting set for Sunday
Today, Forerunner Church sent an email to congregants stating that its Executive Leadership Team is preparing "an updated formal statement" about the allegations against Mike Bickle. The church said it would present the statement during the 11 a.m. Sunday service.
The email also informed congregants that the church would only have one service, instead of its usual two services at 8:45 a.m. and 11 a.m.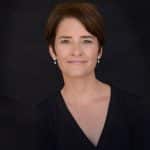 Julie Roys is a veteran investigative reporter and founder of The Roys Report. She also previously hosted a national talk show on the Moody Radio Network, called Up for Debate, and has worked as a TV reporter for a CBS affiliate. Her articles have appeared in numerous periodicals.