Soul Survivor co-founder, Mike Pilavachi, engaged in a "systemic pattern of coercive and controlling behavior," leading to "inappropriate relationships, the physical wrestling of youths and massaging of young male interns," an investigation has found.
The results of the four-month investigation by the Church of England's National Safeguarding Team (NST) and the diocese of St Albans were announced Wednesday in a statement posted online. The "substantiated concerns" about Pilavachi included "abuse of power," "spiritual abuse," and "emotional and psychological abuse." According to the statement, the abuse spanned Pilavachi's 40 years in ministry, both before and after his ordination in 2012.
Pilavachi, who's 65, co-founded the popular Soul Survivor youth festivals in the U.K., which regularly attracted 30,000 people from around the world from 1993—2019. He also served as an associate pastor at Soul Survivor Watford, an Anglican Church in a northwest suburb of London, but resigned in July amid mounting pressure.
The allegations concerning Pilavachi first became public last May. Numerous victims alleged that the popular pastor abused them and ran "a cult." Among those alleging harm was Grammy-award-winning worship leader and the other co-founder of Soul Survivor, Matt Redman.
According to Wednesday's statement, Pilavachi has now resigned his license and can no longer minister in the Church of England. The statement added that Pilavachi is also the target of another investigation concerning a "safeguarding concern post ordination."
Give a gift of $30 or more to The Roys Report this month, and you will receive a copy of "I Didn't Survive: Emerging Whole After Deception, Persecution, and Hidden Abuse" by Naghmeh Abedini Panahi. To donate, click here.
The Bishop of St. Albans, Alan Smith, acknowledged the harm Pilavachi caused and apologized in the statement.
"This has been a painful process for everyone involved, going back over years," Smith stated. "I am sorry on behalf of the Church for the hurt caused and would like to acknowledge the courage of those who came forward to share their lived experience."
Similarly, Soul Survivor Watford issued a statement, apologizing to those harmed by Pilavachi.
"We are deeply sorry to all those people who have been victims of spiritual, emotional and psychological abuse, physical wrestling and massage under Mike's leadership," the church said. ". . . We are saddened that these behaviours happened in a context that should have provided safety and spiritual support. We are committed to learning lessons from what has happened and to put in place further practices and procedures that will seek to ensure this kind of behaviour does not happen in the future."
Soul Survivor Watford also announced that it has commissioned Fiona Scolding KC to conduct an independent review, now that the NST's investigation has concluded. The church said Scolding's report will be published "in full" and the church trustees "are committed to implementing her recommendations."
Some have alleged that leadership for both Soul Survivor Watford and the related youth festival, Soul Survivor, knew about Pilavachi's behavior for decades, but failed to act.
Soul Survivor Watford's statement added that its senior pastor, Andy Croft, remains suspended while the process by the Church of England "runs its course."
However, it also said safeguarding concerns raised about Assistant Pastor Ali Martin, who was also suspended, have not been substantiated, and Martin will return to ministry.
The Church of England's statement said that concerns relating to an unnamed "former senior church of England leader linked with Soul Survivor Festivals are ongoing."
The church encouraged anyone who would like to speak to investigators to email [email protected].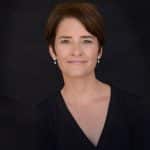 Julie Roys is a veteran investigative reporter and founder of The Roys Report. She also previously hosted a national talk show on the Moody Radio Network, called Up for Debate, and has worked as a TV reporter for a CBS affiliate. Her articles have appeared in numerous periodicals.