A Washington State Superior Court judge has rejected all but one claim brought against members of Seattle Pacific University's board of trustees for refusing to scrap an employment policy barring people in same-sex relationships from full-time jobs.
Judge Andrea Darvas ruled Thursday that the plaintiffs — 12 students and faculty at Seattle Pacific — have no standing to claim that the university board breached its fiduciary duty in refusing to eliminate the employment policy.
"Courts in other jurisdictions have consistently held that students and staff at a university do not have special interest standing with respect to management of university assets," Darvas wrote in her opinion.
Seattle Pacific University, which is associated with the Free Methodist Church, has been locked in a battle with students and faculty since 2021, when an adjunct nursing professor claimed he was denied a job because of his sexual orientation.
"The University is grateful for the judge's ruling today and the strong support of First Amendment rights it reflects," a statement from Seattle Pacific said. "These rights include freedoms for leaders of faith-based institutions like ours to make their own decisions on self-governance."
Give a gift of $30 or more to The Roys Report this month, and you will receive a copy of "I Didn't Survive: Emerging Whole After Deception, Persecution, and Hidden Abuse" by Naghmeh Abedini Panahi. To donate, click here.
In her ruling on Thursday, the judge allowed a claim of fraud against interim university President Pete Menjares and board trustee Matthew Whitehead to proceed.
Students and faculty said Friday they had not met yet to decide whether to pursue the fraud claim (the university had previously asked that the charge be dismissed).
Lynette Bikos, professor and chair of SPU's clinical psychology department and a plaintiff in the suit against the board, said, "We're committed to fighting LGBTQ discrimination on campus. We're trying to figure out the most efficacious avenues."
The university requires that its president and a third of its board of trustees be members of the Free Methodist Church, a denomination that views marriage between a man and a woman as the only permitted expression of human sexuality.
Last year, the Seattle Pacific board agreed to a working group to explore the hiring policy. But the lawsuit alleges that two of the university's board members then advocated for a resolution within the denomination that would reject any affiliated institution that changed its hiring policy to allow same-sex couples. That resolution then passed the Free Methodist Church's board.
The students and faculty saw this action as an "end run" around what they had believed was a good faith commitment by the school's board to engage in a collaborative process to change the university's hiring policy.
"At the heart of this dispute is that some of our university leaders deceived us and never intended to allow the board, in cooperation with the university community, to change SPU's hiring policy," Laur Lugos, an SPU student and former student body president, said in a statement.
The students and faculty sued for breach of fiduciary duty; aiding and abetting breach of fiduciary duty; interference with contract; fraud; negligent misrepresentation; and violation of the Consumer Protection Act.
In January, the university announced it had selected Deana Porterfield, president of Roberts Wesleyan University and Northeastern Seminary at Roberts Wesleyan, as its new president. She will begin her term July 1.
Meanwhile, the university last year offered faculty with 10 years of service an incentivized buyout as it deals with enrollment declines. The school has a total of 3,114 students in undergraduate and graduate programs. It has also announced an academic prioritization plan that may include the elimination of certain programs or degrees.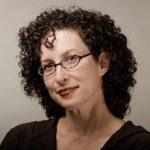 Yonat Shimron is a national reporter and senior editor for Religion News Service.