The pastor of a multi-site church in Memphis, Tenn., who previously was a contestant on "American Idol" and "The Voice," has been arrested on multiple felony theft-related charges. 
Steven "Stevie" Flockhart, lead pastor of 901 Church, was arrested on Nov. 2 on two felony counts, including identity theft and theft of merchandise valued at $6,410, according to an affidavit in the case. 
Flockhart bonded out on Nov. 3, paying $2,000 in fees. Yesterday, Flockhart, appeared at a preliminary hearing at Shelby County Criminal Court in Memphis, Tenn., but did not enter a formal plea.
In services last Sunday, Paul Taylor, a member of the board of overseers of 901 Church and senior pastor of Rivers Crossing Church in Ohio, announced that Flockhart is taking a leave of absence "until this is resolved."
"We do not believe these allegations will be true based on the evidence that we have," added Taylor in a recording obtained by The Roys Report (TRR). "So, this is not an admission of guilt or innocence. This is simply us allowing your pastor to get some time away, because he's been through literal hell on earth." 
Give a gift of $30 or more to The Roys Report this month, and you will receive a copy of "Pivot: The Priorities, Practices, and Powers That Can Transform Your Church into a Tov Culture" by Scot McKnight and Laura Barringer. To donate, click here.
According to the police affidavit, Mark McCall, the church's former finance director, stated that Flockhart opened a PayPal credit card account in December 2018, using McCall's name without McCall's permission. Flockhart then reportedly ran up $6,410 in charges on the account. McCall told police he discovered what happened through a credit report. 
In his announcement to 901 Church, Taylor said the church is conducting an internal investigation, which is ongoing, but refuted the criminal charges. He said church board meeting minutes from 2019 indicate the existence of a PayPal credit card account for church expenses, mutually approved by Flockhart and McCall. 
"He didn't steal anything," said Taylor about McCall. "Pastor Stevie had Mark McCall's permission to open the PayPal account and did not steal his identity to do so. And no personal charges were made at that time. (These) items were purchased for the church." 
However, John Craig, who is among a group of former members who left the church in recent months, said he was surprised by the public statement. "They essentially said, we do not take these allegations to be true," Craig told TRR. "And that's not how the legal system works. There has to be some basis, or the district attorney would dismiss the case."
Craig, who works as an insurance adjuster, said that his friend, McCall, has been clear in describing the situation. McCall reportedly told him that he opened a credit card account in summer 2018 on behalf of the church, at Flockhart's request. However, a second credit account was opened in December that year.
"There are actually two credit card accounts being discussed," said Craig. "Stevie opened up another credit card using Mark's credentials and unbeknownst to Mark. (But) I think Paul Taylor only knows the narrative that Stevie tells him." 
TRR reached out to Taylor, but he declined to comment.
McCall served as the church finance director, a volunteer position, when the church was founded in early 2015 to summer 2022. At the time, the church functioned as the Memphis-area campus of New Season Church in Hiram, Ga., a congregation led by Flockhart's father, Steve Flockhart Sr. 
The elder Flockhart has come under scrutiny in recent months for his close ties to disgraced former SBC president Johnny Hunt, including hosting a men's conference led by Hunt at his Georgia church. Hunt has been publicly accused of sexually assaulting another pastor's wife. 
In 2018, Stevie Flockhart was installed as pastor of New Season Church's satellite campus. Months later, the Memphis-area church formally split from its parent congregation and became 901 Church. This past May, 901 Church opened a second campus in nearby Bartlett.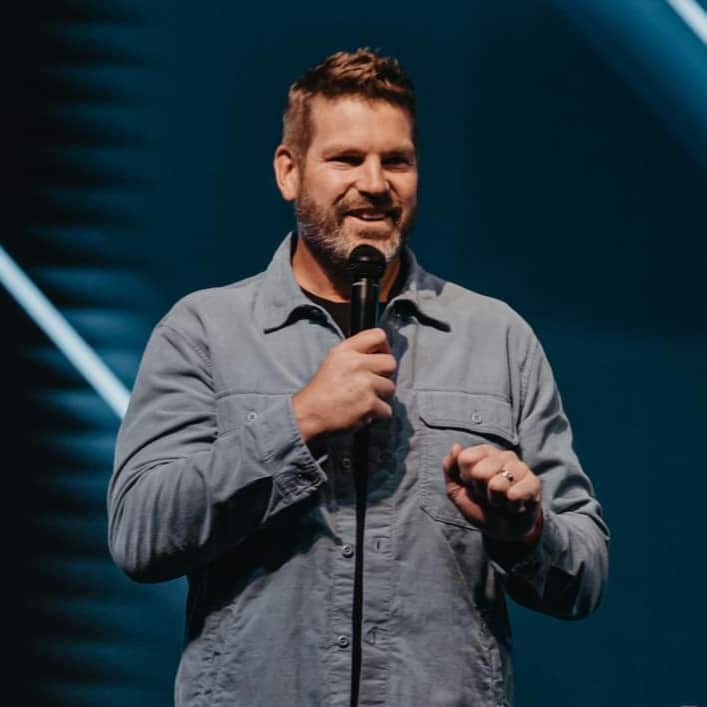 901 Church is part of The Extraordinary Church Collective, a church-planting network led by Taylor.
Flockhart is known for his past appearances on national television singing competition shows. In 2010, he appeared on the ninth season of American Idol but did not advance past auditions. Two years later, Flockhart appeared as a contestant on The Voice.
"I think when his singing career didn't take off the way he wanted to, Stevie saw church as an opportunity," said Craig. "He grew up in it and knew the kind of respect and exaltation there was to being a lead pastor, especially in the South. He had the charisma to do that." 
TRR reached out to Flockhart but did not receive a response. 
According to court documents, Flockhart has committed forgery before. While serving as lead pastor of Mosaic Church in Woodstock, Ga., Flockhart reportedly "signed off on names of others (some members of his church)" on a property lease. 
In January 2020, Flockhart pleaded guilty to multiple counts of forgery. Court records state that Flockhart was required to pay $12,690 in restitution. The case was resolved in November 2020. 
The next hearing in Flockhart's current criminal case at Shelby County Criminal Court has been set for November 20, according to the court clerk's office.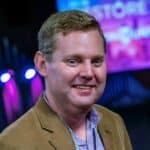 Freelance journalist Josh Shepherd writes on faith, culture, and public policy for several media outlets. He and his family live in the Washington, D.C. area.