Forty-one million dollars.
That's how much televangelist and media executive David Cerullo was compensated over a 12-year span, according to The Trinity Foundation, a ministry watchdog group. In 2019 alone, Cerullo made more than $7 million, Trinity says. But the watchdog added that Cerullo's total compensation is difficult to compile because of his multiple streams of income.
Cerullo is president and CEO of The Inspirational Network Inc., which does business as Inspiration Ministries. Over the course of 12 years ending in 2019, he received more than $41 million in base salary, bonuses and other compensation, Trinity Foundation found.
The watchdog analyzed Inspiration Ministries' 2019 IRS Form 990 — the financial disclosure many nonprofits must file. Trinity Foundation found Cerullo was paid a total of $7.3 million that year. Nearly $1.6 million of that was for his 13-hour-a-week duties with Inspiration Ministries. Another $5.7 million more was for work with related organizations, including the for-profit cable TV network INSP.
Together, the millions Cerullo is compensated while preaching the prosperity gospel, put him at the top of MinistryWatch's most recent list of highly paid ministry executives. (MinistryWatch noted its list isn't comprehensive, in part because organizations that call themselves churches aren't required to file Form 990s.)
Give a gift of $25 or more to The Roys Report this month, and you will receive a copy of "Ecclesiastes and the Search for Meaning in an Upside-Down World" by Russell L. Meek. to donate, click here.
"The extravagant culture that (Jim) Bakker created lives on with different management and a different name," Trinity Foundation stated in its report. "This culture will continue as long as donors financially support it."
Ronn Torossian, spokesman for Inspiration Ministries, said Trinity Foundation's characterization of Cerullo's pay was "completely inaccurate." He said Cerullo's pay as head of the INSP cable network should be compared with that of other for-profit network CEOs rather than ministry executives.
By the Numbers
Inspiration Ministries was formed when Cerullo's father, Morris Cerullo, bought the assets of televangelist Jim Bakker's bankrupt TV network in 1990. At the time, Bakker's PTL Network had folded due to financial and sexual scandal and Bakker was headed to prison for embezzlement. (Bakker has since bought his old PTL trademark and re-launched the PTL Television Network.)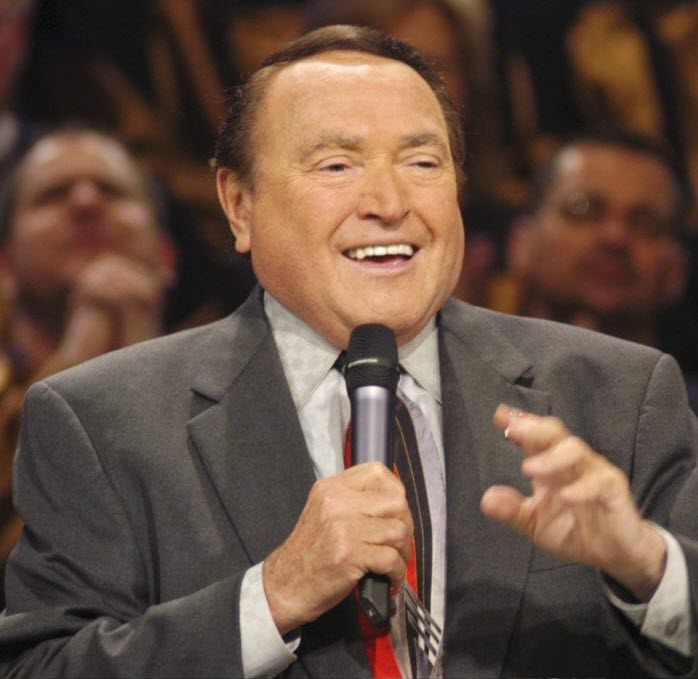 When Morris Cerullo became owner of Inspiration Ministries, David Cerullo became president and CEO.
Morris Cerullo also faced accusations of financial mismanagement. He was indicted in the mid-2000s on charges he failed to report more than half a million dollars in income over three years. Those charges were dismissed because of prosecutorial misconduct during the indictment.
In the years since, Inspiration Ministries has grown to include several subsidiaries. INSP, the for-profit cable network, is one of them. INSP carries original and classic Western programming like "Gunsmoke" and "Bonanza."
And it draws a huge viewership. In May this year, INSP was ranked in the top 10 by total viewers among cable networks, according to Nielsen.
The majority of Cerullo's compensation doesn't come from the nonprofit arm of Inspiration, but instead from its numerous related organizations, the Form 990 shows.
Almost 80% of the roughly $7.3 million Cerullo was paid in 2019 came from related organizations like INSP, the for-profit Western cable network, according to the Form 990 filing. And as of 2020, about 95% of Cerullo's pay comes from INSP alone, Torossian claimed. However, Torossian didn't say whether Cerullo's pay from INSP or Inspiration Ministries had changed from 2019 to 2020 but simply said "we shifted a lot in 2020."
Nonprofit industry experts say CEO salary is often correlated with the size of the organization itself. In other words, the bigger the organization or the more funds it raises, the higher the CEO's salary is.
Inspiration Ministries' Form 990 shows it reported about $41 million in revenues for 2019 and paid Cerullo almost $1.6 million.
In contrast, Trinity Broadcasting Network reported almost twice as much revenue that same year. But its president, Matt Crouch, earned $866,275, according to its Form 990— a little over half of Cerullo's nonprofit salary.
Torossian said Trinity Foundation should've considered Cerullo's work with INSP. "You have to compare his income to the income of another TV network executive instead of comparing it to a nonprofit," he said.
He said comparing Cerullo's pay with that of executives at for-profit TV networks like Discovery Channel — ranked in the top 10 in the Nielsen ratings in May — "would be a more fair, accurate apples-to-apples comparison."
Arriving at Those Numbers
As many nonprofits do, Inspiration Ministries says it hired a consultant to survey executive salaries. Torossian added that an independent committee compares Cerullo's salary with that of executives at similar organizations like TV networks, media companies, faith-based ministries and churches. The network's board then uses the accumulated information to determine Cerullo's compensation.
"David Cerullo's compensation is and always has been established by a fully independent executive compensation committee," Torossian said in an emailed statement, ". . . based on the reports and recommendations of an independent CPA firm and a law firm, both of whom specialize in non-profit law and accounting."
But Trinity Foundation questioned whether the survey accounted for Cerullo's part-time status with the nonprofit network or whether his pay was being compared to other full-time salaries. (AsThe Roys Report noted earlier this year, other Christian media ministries, like John MacArthur's Grace to You, pay their executives full-time salaries for part-time work.)
In addition, the watchdog questioned whether Inspiration Ministries' board, which approves Cerullo's compensation, had enough independent members.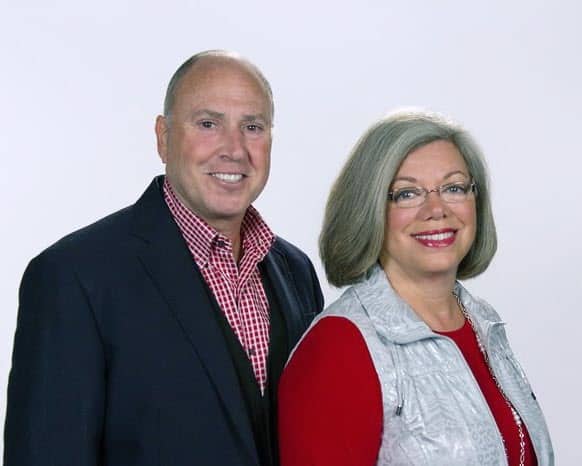 According to the Internal Revenue Service, governing boards of nonprofits "should not be dominated by employees or others who are not, by their very nature, independent individuals because of family or business relationships."
Not only does David Cerullo sit on his seven-person board, but so does his wife and his son.
Another board member, Ramon Ardizzone, is the father of Dale Ardizzone—Inspiration's general counsel and corporate secretary. Dale Ardizzone was paid more than $2.4 million in total compensation from Inspiration's related organizations in 2019.
The remaining three directors — Albert Denson, Larry Gerbrandt, and Doug Preudhomme — were paid $20,000 each by the ministry in 2019.
According to the National Council on Nonprofits, nonprofits normally do not compensate board members for their services, but they may pay "reasonable compensation" for service provided by board members. Board members receiving compensation, however, could lose immunity in lawsuits, the council warns.
Others Cerullos Profiting from Inspiration Ministries
Two of Cerullo's close family members have also earned millions from Inspiration Ministries since 2008.
Barbara Cerullo, wife of David Cerullo, received more than $3.6 million during the 12-year period ending in 2019. She's listed as a board member and executive vice president of employee engagement and events.
Benjamin Cerullo, the televangelist's son, is also executive vice president of ministry outreach at Inspiration Ministries. He's also chief operations officer of CrossRidge, one of Inspiration Ministries' related organizations. Benjamin Cerullo earned more than $3.4 million during the 12-year timeframe, according to Trinity Foundation.