Wheaton College today announced that it has rescinded Dr. Gilbert Bilezikian's title of Professor Emeritus as the result of an investigation that revealed "additional  allegations of inappropriate and unprofessional misconduct."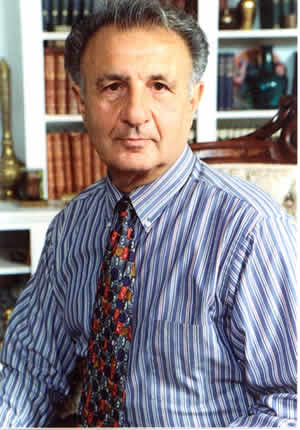 In an email to faculty, staff, and administrators, Wheaton College President Philip Ryken said that the college had reopened its investigation into allegations concerning Bilezikian after Willow Creek Community Church announced that Bilezikian, a co-founder of the church, had "behaved inappropriately toward a female congregant." At that time, the college also invited people to share any information or concerns by contacting the college at [email protected].
Ryken said that through this process, the college learned of more allegations.  Wheaton then interviewed "parties and witnesses," gathered written documentation, and invited Bilezikian to respond to the allegations. Ryken called the process a "painful situation in which some of our alumnae stepped forward to share experiences from the past that prompted a wide range of reactions, including anger, hurt and confusion."
Based on the information learned through the investigation and the recommendation of Wheaton's administration, Ryken said the Wheaton College Board of Trustees rescinded Dr. Bilezikian's title of Professor Emeritus "effective immediately."
 "We recognize that some members of our community may experience difficult emotions in the wake of this decision," Ryken said. "To that end, the Provost will be following up with an e-mail to faculty and staff, on behalf of Interim Dean of Student Wellness Dr. Toussaint Whetstone, with suggestions for how to engage and care for students and colleagues who may need support."
Give a gift of $25 or more to The Roys Report this month, and you will receive a copy of "Ecclesiastes and the Search for Meaning in an Upside-Down World" by Russell L. Meek. to donate, click here.
About three weeks ago, I reported allegations by two Wheaton College graduates that Bilezikian had sexually harassed and/or abused them during the 1980s-90s. One of those alumna said she reported her allegations to Wheaton in the 1990s, but the college never responded. 
Earlier this week, Bilezikian released a statement in which he denied the allegations against him and asserted that both Wheaton College and Willow Creek had publicized accusations against him without contacting him. 
RykenEmailRedacted