Revival has reportedly broken out at Asbury University, a small evangelical college in Kentucky, attracting hundreds of people to join for 24/7 prayer and worship, according to reports from students and staff.
A regular chapel service that began Wednesday morning at the campus of about 1,600 students turned extraordinary when a group of students stayed behind in the university's Hughes Auditorium to continue worshipping. The message that morning had focused on confession, repentance, and love in action, based on Romans 12.
"God began pouring out his love among the students in a profound way," Asbury Theological Seminary Vice President of Formation Matt Barnes wrote on Facebook.
More students joined, and then more.
"It really resonated with us," said Alexandra Presta, an Asbury senior and executive editor of The Asbury Collegian, the student newspaper. "We're all encouraging each other to have this posture of radical humility. It's not about us. It's about Jesus. And I think that's why it continues."
Give a gift of $30 or more to The Roys Report this month, and you will receive a copy of "The Ballot and the Bible" by Kaitlyn Schiess. To donate, click here.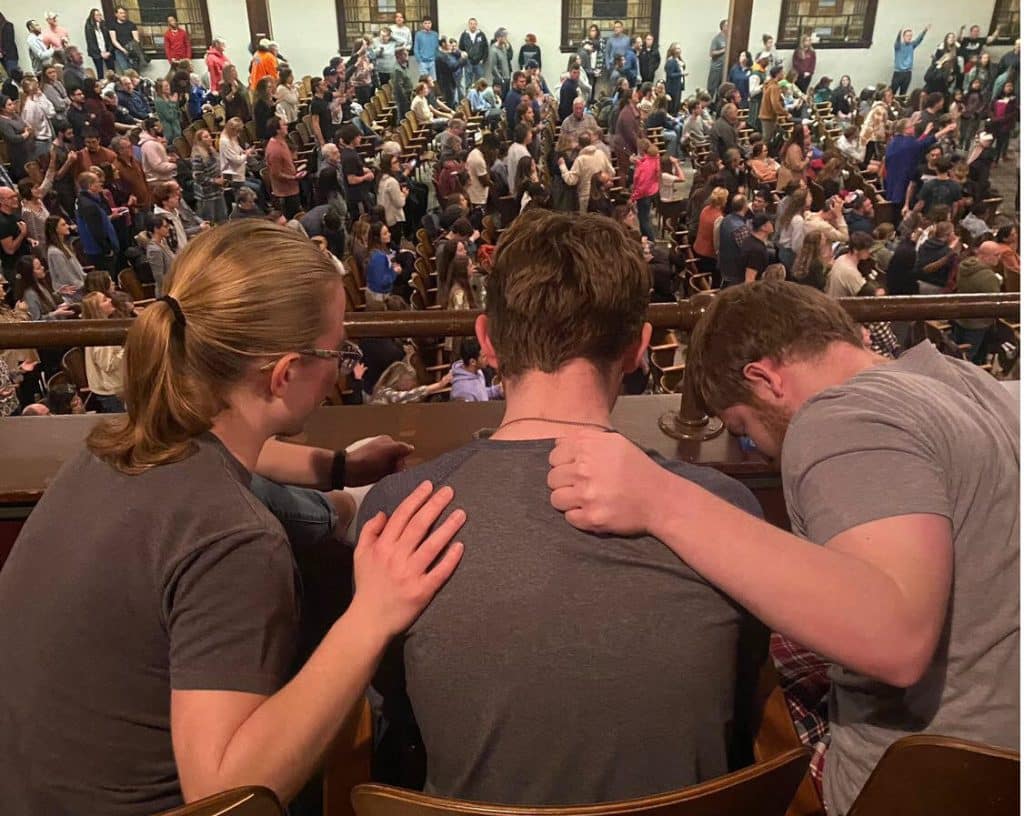 Presta told The Roys Report (TRR) that she had initially stepped out of chapel Wednesday morning "with the full intention" of attending her 11 a.m. class. But once outside the auditorium, she heard the gospel choir continue to sing.
"And I was like, 'That's weird. Why are they still going?'" she said. "And then I just felt the Spirit, the Holy Spirit, told me to go back upstairs. And so I did."
As word spread online, students from nearby universities, like the University of Kentucky, joined in worship and prayer, Presta said. Churchgoers also started gathering—not just from the Lexington area but also traveling from as far away as Michigan and South Carolina.
Tim Beougher, pastor of West Broadway Baptist Church and a professor at the Southern Baptist Theological Seminary, told Kentucky Today that he was encouraged by what's happening at Asbury. "We need to pray for the Lord's protection on them," he added. "When God said let us arise and build, Satan says let us arise and destroy."
As of Saturday afternoon, students remained in the chapel, singing, praying, reading Scripture, experiencing moments of stillness, and sharing personal testimonies. One student dragged a mattress from his dorm to the chapel floor to spend the night there, Presta said. Other people slept against the wall or went home to sleep and return later, she added. The university and volunteers have provided food and drinks in the auditorium basement at times.
Asbury Collegian's website, where Presta has posted daily updates on the revival, experienced so much traffic Saturday that it briefly crashed.
Asbury President Kevin Brown spoke about John 17 Friday night, a passage that calls for unity, Presta reported.
"So when people see us, they see one accord," Brown said. "For this generation, for the church, for the world, for the edification of our neighbor, and for the glory of God. This is not a Hughes Auditorium thing. This is not an Asbury thing. This is a kingdom thing."
Micah Pace, an Asbury alum and Creative Arts Director at Northeast Christian Church in nearby Lexington, has helped lead worship for parts of the revival. He shared on Instagram that the Friday evening service was so packed that after every seat was taken, people stood lining the walls and side doors. The auditorium's seating capacity is about 1,500 people, according to the university website.
"It's growing, it's growing. It's insane," Presta said. "They've been coming from everywhere."
She described how people watching the livestream online have sent prayers from not just around the country but also Paraguay, Indonesia, India, and other far-off places.
Older generations remember a revival that swept the college in February 1970, another time of political unrest. Back then, after the dean invited students to share testimonies at the chapel service, students continued worshipping and praying for 144 hours. The college canceled classes for a week. Teams of Asbury students and faculty toured churches and colleges around the country to share about the revival.
Presta said students are aware of the history. Her freshman year the university celebrated the 50th anniversary of that revival. But she added that this week's revival is "its own unique experience."
Most Asbury professors have canceled classes and postponed homework assignments so students and staff can participate in the prayer and worship, Presta said.
With an overarching theme of love in action, students are praying for specific issues they feel the Holy Spirit is laying on their hearts. This includes families experiencing trauma, people struggling with suicidal ideation and self harm, people who have been hurt by church leaders, and more, according to Presta.
Jason Vickers, a professor at Asbury Theological Seminary, wrote on Facebook that he visited the revival for the first time on Friday afternoon. "The peacefulness in that place is so palpable that a mere ten minutes had made an impression that will last the remainder of my lifetime," he wrote.
Before this week's revival, students had flocked to other worship nights on campus, including "Worship Him at Midnight" (called WHAM), which started this semester on Jan. 27.
"We're trying to understand God's love to the fullest extent," Presta said.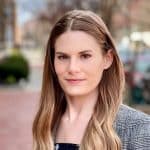 Meagan Saliashvili is an award-winning freelance religion reporter based in New York. Her bylines have appeared in Religion News Service, Christianity Today, Religion Unplugged, Newsweek, Dallas Morning News, and more. Follow her at @Meagan_Salia.