Gordon College in Wenham, Massachusetts, this week cancelled three speaking engagements with a speaker who sparked student protests for his alleged "misogynist" and "transphobic" comments.
The speaker, Marvin Daniels—an ordained minister and executive director of The Hope Center—spoke in chapel at the evangelical school on Monday. According to Gordon's student publication, The Gordon Review, Daniels was scheduled to address the school in three more sessions as part of "Deep Faith Week." But those were cancelled after students objected to Daniels' chapel address on social media and announced a walkout.
During his chapel talk, Daniels addressed issues of gender and sexuality, affirming the categories of male and female. Then, speaking about what he called "a culture in chaos," Daniels added, "We got individuals that say, 'I feel like I'm a female,' and they get a chance to participate in female activities. Back in the day I wish that would work. I would have been saying 'I feel like a female,' so I can get into girls' locker room. Come on now." 
Daniels also addressed issues related to dating and premarital sex, stating: "It's amazing to see that even in the church, my Christian brothers (are) out there treating young ladies like they're urinals and I am concerned about that."
He added: "And I'm concerned about my Christian sisters who dress like they desserts on a menu and then they get upset when a brother wants to place an order."
Give a gift of $30 or more to The Roys Report this month, and you will receive a copy of "Wounded Workers: Recovering from Heartache in the Workplace and the Church" by Kirk Farnsworth. To donate, click here.
During the service, students began to react via social posts. "Who does he think he is?" asked one student on Instagram with the moniker 'Gordon Gossip Girl.'
Another account, @AlanaGordonCollege, posted details of a student rally in solidarity with women and the LGBTQA+ community "traumatized by the degrading statements made in chapel this morning." It was planned for after Daniels' session that evening.
A student account stated: "We believe the words Daniels chose to make his point were hateful to both women and the trans community as well as many others . . . We want to show Gordon that they cannot continue inviting someone who will spread more hate than love."
Shortly after the chapel address, Gordon College president Michael Hammond e-mailed the student body to say he would "personally address" them in a session that evening but Daniels would not.
Billed as a "closed-door meeting," details of Hammond's evening talk have not been reported. However, Daniels did not return to the chapel platform the rest of the week.
Following the evening session with Hammond, the student solidarity rally proceeded as planned. According to a source on-campus, more than 100 students participated—nearly half of those who attended evening chapel.
Gender, sexuality, and 'cancel culture'
The past week's events at Gordon College reflect larger rifts among Protestant Christians. In recent years, entire denominations have formed (The Anglican Church in North America) or are preparing to split (the United Methodist Church) over differing views of gender and sexuality. Evangelicals also have expressed opposing views on the #MeToo movement and what constitutes misogynist behavior.
Student editors of The Gordon Review sought to model Christian unity and spark helpful dialogue by issuing a conciliatory statement. They acknowledged "the hurt and the strong emotional responses felt by many members of our community."
Their editorial continued: "His comments on women at worst constituted victim blaming . . . and at best were a badly worded perspective on Christian modesty."
Similarly, Anne Paulk, executive director of Restored Hope Network and a frequent speaker on gender and sexuality issues to Christian audiences, criticized Daniels' "use of crass language" and his approach to discussing sexual desire.
"Men and women are both responsible for their own temptations and response to them," stated Paulk via e-mail. "To shift blame to someone else is one of the oldest errors in human history."
Regarding issues of identity and transgenderism, the students' editorial decried how Daniels' comments "seemed to play into irresponsible stereotypes that infer trans-identifying individuals are sexual predators."
However, Paulk defended the points that Daniels made on these topics. "The person dealing with sex-incongruent feelings deserves compassion, yet respect and compassion do not call for recalibrating reality," she stated.
Citing Scripture passages including Psalm 139 and Jeremiah 1, Paulk contended that "Christianity assumes sex identity is tied to biological reality as God ordained."
Daniels' chapel remarks referenced in passing the current clash playing out at the NCAA, which sets rules for many colleges' sports participation. While NCAA rules currently allow a transgender swimmer to compete in the women's category, recently revised policies of Olympics-affiliated USA Swimming deter that option.
The student editorial stated that Daniels' "inappropriate" remarks should not go unaddressed. Yet the editorial also said: "In all the outrage, it is dangerous to err on the side of cancel-culture," and urged inviting Daniels back to address the student body "in the most appropriate manner possible."
The Roys Report reached out to Daniels and to Gordon College but did not receive any replies by publication time.
A transcript of Daniels' complete chapel address is posted online.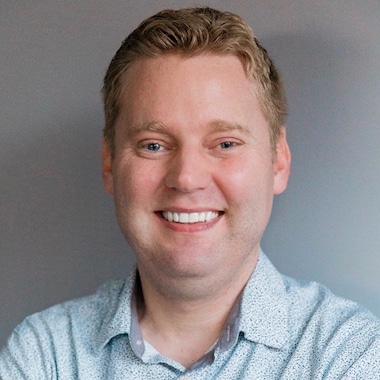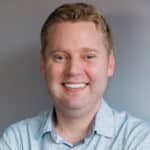 Freelance journalist Josh Shepherd writes on faith, culture, and public policy for several media outlets. He and his wife live in the Washington, D.C. area with their two children.