Following his resignation this spring, disgraced Hillsong co-founder Brian Houston has reemerged at an evangelical megachurch—sharing a message that decries "cancel culture" and "social media trolls."
Preaching at Seattle-area multi-site church Christian Faith Center, in a sermon entitled "A Legacy That Outlasts You," Houston indirectly addressed the multiple scandals he and his former church are facing.
"Understand, yes, I might dent my legacy," said Houston. "But that's not the same as totaling my legacy—being written off . . . The heart of God never cancels people, never writes people off."
At one point, Houston told a story from his teen years of totaling a vehicle that "was written off," using that as an analogy.
"People will write people off," he said. "People are harder on people than God is, by far. Cancel culture will write you off. Maybe social media trolls, if you get any of them—because I get none—they might write you off. But God won't write you off."
Give a gift of $30 or more to The Roys Report this month, and you will receive a copy of "I Didn't Survive: Emerging Whole After Deception, Persecution, and Hidden Abuse" by Naghmeh Abedini Panahi. To donate, click here.
With reportedly thousands of members, Christian Faith Center is led by Casey and Wendy Treat, founding pastors and televangelists who have been known as mentors to Houston and his wife, Bobbie. In an Instagram post, Bobbie Houston called the Sunday sermon a "milestone moment for us."
In March, Brian Houston resigned as senior pastor of Hillsong Church based in Sydney, Australia, after an internal church investigation found he acted inappropriately toward two women. Hillsong revealed that Houston had allegedly spent time alone in a hotel with a woman not his wife and had sent flirtatious texts to a Hillsong staffer.
Houston is also facing charges from Australian authorities that he concealed his late father's child sex offenses decades ago.
Without giving details, Houston alluded to these scandals in his Sunday sermon. "This is the most painful thing I've ever been through," he said. "I've never been betrayed like this. I've never been spoken about like this. I've never been lied about, gossiped about—I've never been defrauded like this."
The Hillsong co-founder framed these events as obstacles in one's Christian walk. "We have to decide in life, for the sake of the future, for the sake of legacy, this is only for a while," he said.
Like Houston, Christian Faith Center has also been embroiled in scandal.
In 2017, a lawsuit alleging sexual harassment was filed against executive pastor Caleb Treat, son of the church's founding pastors and a graduate of Hillsong College. The church settled the suit a year later for an undisclosed amount.
Churches disaffiliate from Hillsong
Following the scandals and upheaval, several Hillsong church campuses have split from the Australian megachurch. Notably, U.S.-based churches in Atlanta, Kansas City, and Phoenix (along with the latter church's multiple church plants) have cut ties with Hillsong and rebranded.
Lead pastor Terri Crist of recently relaunched Phoenix megachurch City of Grace alleged in March that Hillsong's Global Board had exercised heavy-handed control and sought to keep secrets, sometimes by forcing pastors to sign non-disclosure and noncompete agreements. Formerly based at the Arizona church, Hillsong College has since relocated to California near Hillsong Orange County.
Hillsong, a Pentecostal powerhouse, was founded by Houston and his wife, Bobbie, in 1983. The church, which draws a reported 150,000 to services in about 30 locations, has also produced some of the most popular worship songs used in evangelical churches around the world, including "Oceans," "What a Beautiful Name," and "Shout to the Lord."
"This is not the last chapter," said Houston on Sunday. "This is not the end of the story. The best is yet to come."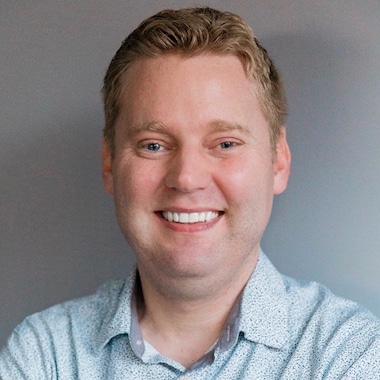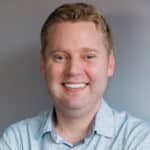 Freelance journalist Josh Shepherd writes on faith, culture, and public policy for several media outlets. He and his wife live in the Washington, D.C. area with their two children.