Todd and Janna Davis used to be close with their daughter and son-in-law, Lanna and Brandon Andersen, and the family's four children.
But that was before Brandon Andersen became Mark Driscoll's right-hand man and campus pastor at Driscoll's new church in Scottsdale, Arizona—The Trinity Church.
"I got to be the grandma," Janna said. "(Todd and I) gave (Lanna and Brandon) overnights where we would swap houses and we'd go and take care of the kids. . . . We would take walks together. We would go out to eat together. We were a family."
The family's close relationship also preceded Todd Davis confronting Driscoll for abruptly leaving his former church, Mars Hill in Seattle, Washington. (Driscoll resigned from Mars Hill in 2014, rather than submit to a restoration plan designed to address Driscoll's pattern of abusive leadership.)
Now, like many who don't rate high enough on Driscoll's loyalty rating scale, the couple says they've been deemed "toxic" and "unsafe."
Give a gift of $30 or more to The Roys Report this month, and you will receive a copy of "The Ballot and the Bible" by Kaitlyn Schiess. To donate, click here.
The Davises say they haven't spent quality time with their grandkids in at least two years, and Janna says she's estranged from her daughter, Lanna.
"I don't even recognize her," Janna said tearfully. "She's just not my little girl."
The Roys Report reached out to Lanna and Brandon Andersen for comment, but neither responded.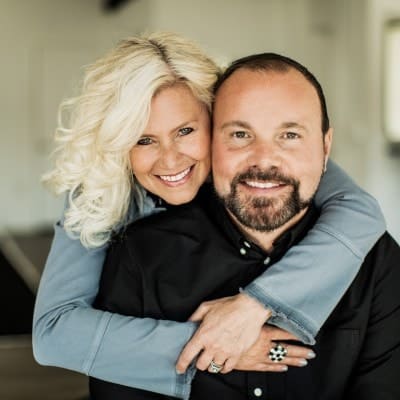 Sadly, what's happened to the Davises has happened to other families close to Mark Driscoll, including the in-laws of Driscoll's two married children. Now, these family members are speaking out, saying the "cultic" nature of Driscoll's church—where critics are vilified, shunned, and even surveilled—is dividing entire families.
Jolie Monea says her family has been ripped apart by Mark Driscoll and The Trinity Church.
Monea's daughter, Chloe, is married to Zac Driscoll, son of Mark Driscoll and his wife, Grace. Monea says that because she showed solidarity with former Trinity Church members who had been kicked out, Chloe and Zac deemed her and her family "unsafe" and cut them off.
The Roys Report reached out to Chloe and Zac Driscoll for comment, but they did not respond.
Likewise, Doug and Pauline Chase are estranged from their son and daughter-in-law. Their son, Landon Chase is a Trinity pastor who's married to Mark and Grace Driscoll's oldest child, Ashley.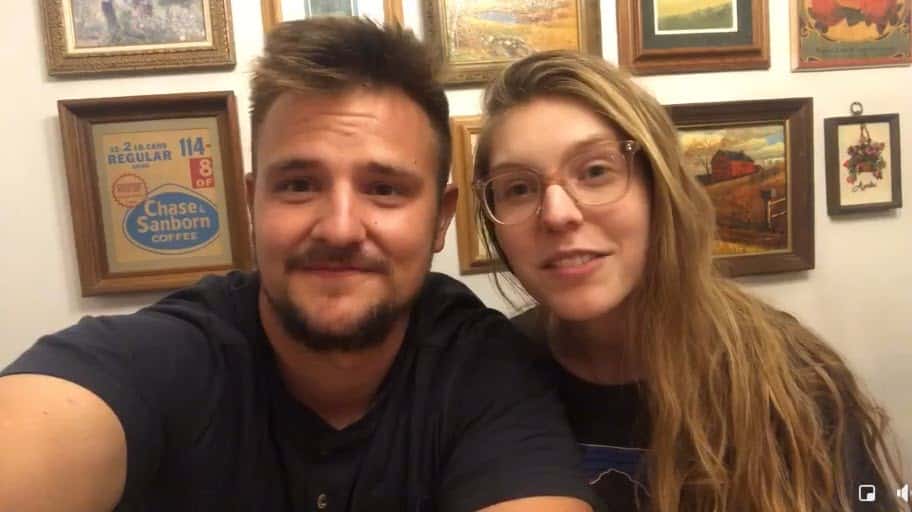 Though the Chases declined to interview with The Roys Report, Luke Chase, Landon Chase's brother, wrote in a letter posted on Warren Throckmorten's blog, that his parents were deemed "toxic" by The Trinity Church. Trinity pressured Luke—and presumably, Landon—to dissociate from their parents, he said.
"I had to listen to staff repeatedly tell me that my mom and dad were toxic," writes Luke Chase, who worked as a worship assistant at Trinity. "In fact, their continued presence in my life was viewed as such a threat to my development as a REAL MAN that I was offered a pay raise simply for moving out of that 'toxic' environment by Pastor Eden, Pastor Landon, and John Welnick. It was even implied that if I didn't move out soon enough I could be fired."
Luke doesn't say why Trinity labeled his parents toxic. But he writes that his parents "have led large growing integrity filled ministries in Seattle and Arizona for more than 15 years and clearly are not toxic people."
Luke adds that Trinity also "dictated who I was allowed to be friends with." Luke says he could socialize with some church employees with a good "trust rating," but not with those who would be "fired soon."
Luke recently resigned from Trinity, even though he wouldn't get to see his brother, Landon, as often. Luke said he simply couldn't stay in an organization that "was actively speaking poorly of my parents" and where abuse "was normal in the workplace."
The Roys Report reached out to Landon and Ashley Chase for comment, but they did not respond.
Todd & Janna Davis: A dream dashed
Todd and Janna Davis always envisioned living close to their children and being engaged in their grandchildren's lives. That's why the couple uprooted from Seattle in 2016 and followed their daughter and son-in-law to Arizona.
Yet the Davises admit they had reservations about Mark Driscoll.
For nine years, they were members of Mars Hill and Janna had served as a volunteer assistant for Phil Smidt, the church's counseling pastor.
When accusations about Driscoll's bullying and abusive behavior surfaced, the couple said they didn't know what to think. But Janna said Smidt was the "most godly person I knew." And when Mars Hill fired Smidt in May 2014 for questioning the executive elders, Janna and Todd said they realized "something was off with Mark."
Even so, the couple said they decided to remain silent and "trust God and His ultimate justice." When Mars Hill closed its Ballard campus, where the Davises attended, the couple stayed and helped the campus transition to a new church.
At the same time, the Davises say Driscoll began "grooming" their son-in-law, Brandon, to follow Driscoll to Arizona. Before then, Driscoll and Brandon Andersen were not close, even though Brandon had served as executive pastor at Mars Hill's Everett campus, Todd Davis said.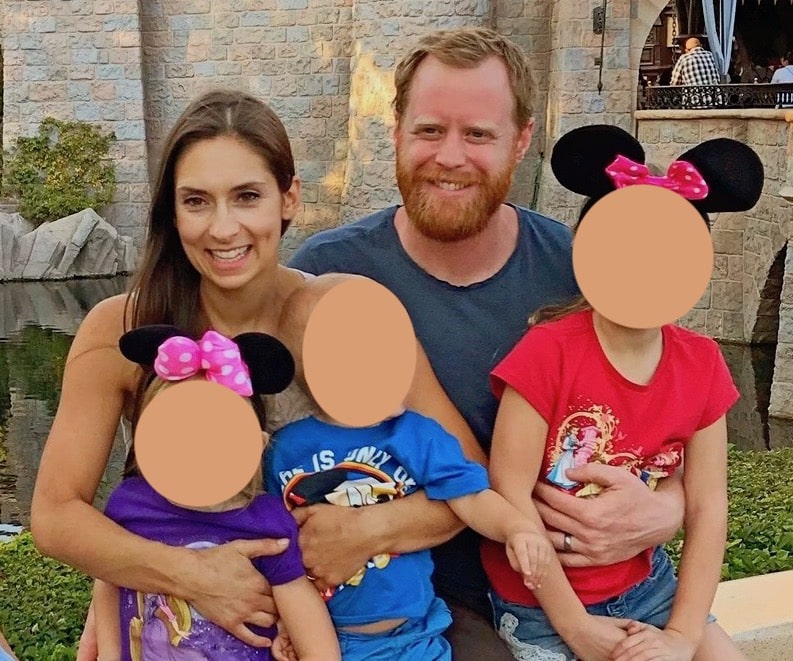 But in January 2016, Brandon, Lanna, and their children moved to Arizona to help plant The Trinity Church. Three months later, the Davises followed.
Despite their reservations about Driscoll, the Davises immediately began serving at Trinity. Janna began overseeing the offering and Todd managed security.
The Davises said they saw red flags almost immediately. Trinity didn't have church membership or elders, the couple said. And on opening day, Todd said he was told to report to Randall Taylor, which he thought was "really strange" because Taylor "had just shown up."
(According to Chad Freese, former director of security at The Trinity Church, Taylor—a vice president at Dunham & Company who lives in Kentucky—manages all the business operations of Trinity.)
One Sunday in the fall of 2016, the Davises said Brandon came to their home and confronted Todd for sending out weekly notes of encouragement to Trinity's security team.
"(Brandon) proceeded to tell us that nothing is put in writing," Janna said. "You are not allowed to do that. Anything that comes out has to be echoed from the top. . . . So basically, you can't think for yourself."
Janna said Brandon then asked his in-laws where they saw themselves involved at the church. When the Davises responded that they might want to lead a community group, Janna said Brandon told the couple they couldn't lead anything until they "learned the Arizona way."
Janna said that conversation convinced her and Todd to leave the church. But the couple was already uneasy about Trinity. "We had this feeling every time we went into the church, that it just isn't right," she said. "We just felt so crappy after leaving (a service at ) Trinity. It was almost soul sucking."
However, one Sunday shortly before Thanksgiving 2016, the couple attended a service at Trinity because their oldest granddaughter was getting baptized. After the service, Todd approached Driscoll and asked him if the two could get together to finish a conversation they'd begun months earlier.
Todd said when he first moved to Arizona, he apologized to Driscoll for the bitterness he'd felt over the way Driscoll had "abandoned" Mars Hill. Todd said Driscoll suggested that the two get a beer and discuss the matter further, but never followed up.
Yet when Todd approached Driscoll, he said Driscoll responded harshly, telling Todd he needed to "man up," call the church, and make an appointment if he wanted to talk to Driscoll about such things.
Todd said he was shocked and replied, "I think manning up is remaining in Seattle, reconciling, and taking care of the mess that you left."
The Davises said that the Tuesday after that encounter, Brandon called and told the couple that because Todd was "unsafe," the couple could no longer have access to the grandchildren. Todd said he begged Brandon to at least let Janna see the grandkids on Thanksgiving, then days away, but Brandon was adamant.
"Our first Thanksgiving there, we sat on the couch, and I went and bought a chicken and cried," Janna said.
For three years after that interaction, Janna said she would still babysit the Andersen's kids and drop them off at school. But as Lanna got more involved at Trinity, the distance between mother and daughter grew. Janna said she felt ostracized and used. She said Lanna wanted Janna to watch the kids but showed zero interest in a relationship.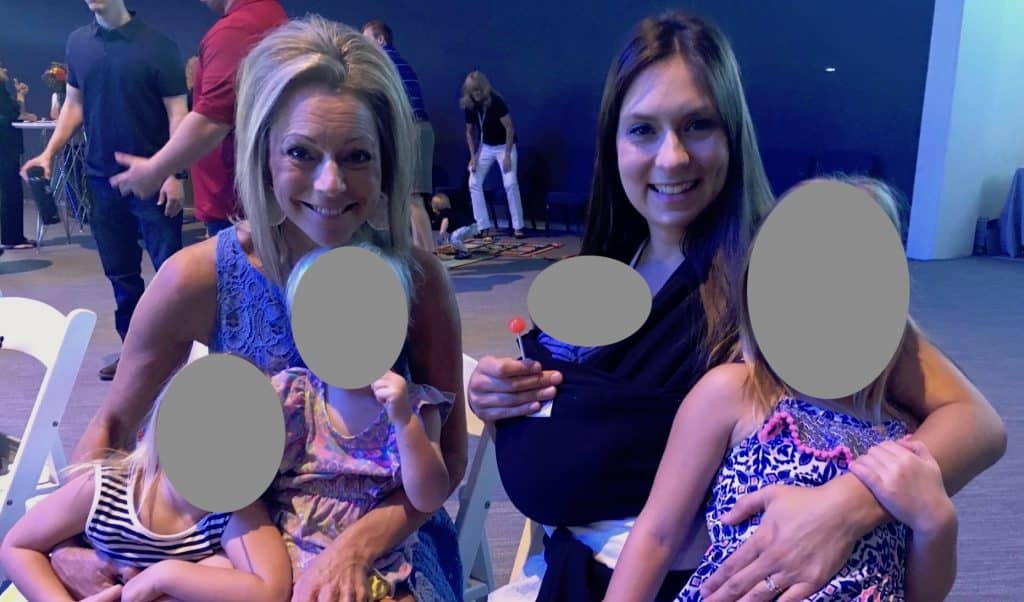 At one point, Janna said she confronted her daughter, but Lanna responded by "yelling at me in front of the kids. . . . She told me that my job as a grandparent was to watch the kids . . . so (Lanna and Brandon's) marriage could flourish."
Janna said Lanna's response was "incredibly painful." Over time, the constant rejection took a toll on her mental health.
"You start taking on all the negative things that are said about you and you start believing it," Janna said. "You're this bad person and they're in this church that's flourishing . . . to the point where it sucks every bit of joy out of you."
Even so, Janna said she kept reaching out to her daughter. But in November 2020, Lanna and Brandon made it crystal clear that they didn't want any contact, Janna said.
She added that her daughter even accused her of having "a spirit of Jezebel" and said that if Janna and Todd, who is Lanna's stepfather, couldn't wish Mark well, then the families "couldn't have a relationship."
Janna said it's clear from the little interaction she's had with the Andersen's children that there's "no hint of our family in their home." Instead, Mark Driscoll is "like (Lanna's) dad," Grace Driscoll is her "best friend," and Lanna and Brandon "plan to do ministry with the Driscolls the rest of their life," Janna said.
At the end of March 2021, the Davises moved back to Seattle "so destroyed." But before leaving, the couple stopped by the Andersen's house so they could give the Andersens their dishes. Janna said that's the last time she's seen her daughter's family.
Just recently, Janna said her daughter's family was in Seattle for two weeks, visiting Brandon's family, but didn't even stop by.
"The pain of a child turning her back on you, it's unimaginable," Janna said. Yet she added that she feels even more sorry for her grandchildren, who are being separated from their grandparents.
"We had fun together. We sang and had dance parties. . . . We baked Christmas cookies. I took them to the mall. We've painted pottery," Janna said. "Nobody wins here, you know? Except Mark."
Then, reflecting on what she's heard concerning other families hurt by Trinity and Driscoll, Janna added: "It's like this tsunami of destruction comes through and just wipes out everybody in its path that disagrees with (Driscoll and the church). And it's just wrong. That's not the gospel."
In part two of this series, Jolie Monea tells her story of how Driscoll and Trinity destroyed her family's relationship with Monea's daughter, Chloe (Monea) Driscoll.