The battle between several Canadian churches and authorities over COVID restrictions took a bizarre turn this week when the president of a group representing several churches admitted he hired a private investigator to surveil a judge.
John Carpay is president of nonprofit group Justice Centre for Constitutional Freedoms (JCCF), which is representing seven rural Manitoba churches fighting public health orders. The JCCF is also representing two Alberta pastors in high-profile cases—James Coates of GraceLife Church in Edmonton and Tim Stephens of Fairview Baptist Church in Calgary. Both pastors were jailed for their defiance of public health guidelines, which garnered international attention.
At a public hearing Monday, Carpay disclosed that he had hired an investigator to tail Court of Queen's Bench Chief Justice Glenn Joyal to see if Joyal was adhering to COVID guidelines.
Justice Joyal said the move was an attempt to embarrass him and to sway the current case. Joyal noted he was followed around Winnipeg by a vehicle, and that his home residence and his cottage were surveilled.
"I am deeply concerned that this type of private investigative surveillance conduct could or would be used in any case involving any presiding judge in a high-profile adjudication," said Joyal at the hearing.
Give a gift of $30 or more to The Roys Report this month, and you will receive a copy of "Jesus v. Evangelicals: A Biblical Critique of a Wayward Movement" by Constantine Campbell. To donate, click here.

Carpay apologized at the hearing for the "error in judgment." But he claimed the surveillance was not an attempt to influence the case before the judge.
In a statement issued later, Carpay said: "It was reported to the Justice Centre that Manitoba's leadership were breaching public health regulations. I made the decision to hire an investigator to ascertain whether this was true. This decision was my own initiative, and was not discussed with Justice Centre clients, staff lawyers or Board members."
Yesterday, the JCCF's Board of Directors announced that Carpay was taking "an indefinite period of leave" following this incident and an interim president would be named.
A spokesperson for the Winnipeg Police Service confirmed to CBC News that authorities are investigating the matter. Additionally, human rights lawyer Richard Warman filed a complaint with provincial bar associations requesting that Carpay and JCCF be sanctioned for Carpay's actions.
Seven churches battle restrictions
The case involving the seven Manitoba churches is one of several cases in which Canadian churches are pushing back on public health restrictions, which they claim violate their religious freedom.
In Manitoba, indoor gatherings have been either restricted or banned completely since early on in the pandemic. "Personal rights and freedoms have vanished almost overnight, with no end in sight," stated the JCCF legal brief on behalf of churches filed in May.
Additionally, the group asserted that the seven churches resuming services is a matter of "freedom of conscience and religion"—rights enumerated in the Canadian Charter of Rights and Freedoms.
The province's lawyers countered that public health policies that temporarily limit personal freedoms are reasonable to curb the spread of COVID-19.
Pastor James Coates
Also battling authorities in the province of Alberta is GraceLife Church in Edmonton, led by James Coates who notably served 35 days in prison for refusing to comply with public health guidelines.
In December, Canadian authorities fined GraceLife for hosting church services at above 15% building capacity and without social distancing or masks. When the church refused to pay or halt services, Coates was jailed on February 19. He was released on March 22 and the fine waived due to time served.
But that didn't end the drama.
On April 7, local authorities fenced off GraceLife's building to ensure services did not resume. Four days later, approximately 350 people gathered at the church and a group of them tore down the fence temporarily. At least 150 protestors also trespassed on nearby land held by a First Nations tribe.
The JCCF stated that "GraceLife congregants were not at the protest." However, a Cree nation spokeswoman said six church members contacted her to apologize for parking on their land.
Following a two-day hearing in May, a judge dismissed JCCF's constitutional challenge of the actions taken against the church.
On June 10, Coates and church leaders filed an application with the Provincial Court of Alberta requesting to immediately return to their building. On July 1, authorities relented and took down the fence.
When GraceLife Church resumed services on July 4, Coates' wife Erin posted on Instagram: "For the first time in 8 months we worshipped without the threat of police, MSM (mainstream media), and AHS (Alberta Health Services) breathing down our necks . . . We almost blew the roof off singing to our great and faithful God who has carried us through this season."
Pastor Tim Stephens
The JCCF is also representing Pastor Tim Stephens of Fairview Baptist Church in Calgary.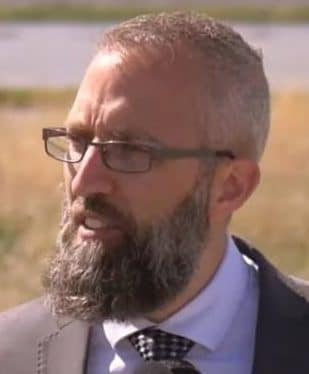 Stephens was initially jailed for violating health guidelines in May and held for three days, after leading a service at Fairview Baptist. The JCCF claims authorities breached Stephens' Charter freedoms with that arrest and has filed a lawsuit against the Alberta Crown for damages, which is pending.
On June 14, Alberta Police arrested Stephens again for violating public health codes. Alberta guidelines restrict worship gatherings to one-third building capacity. When Stephens violated those restrictions, Alberta Health Services closed Fairview's building and changed the locks. Stephens responded by holding services outside, which reportedly exceeded size limits and did not enforce masking and social distancing.
Stephens was freed July 1 and is awaiting trial at the end of the month. Meanwhile, his church is meeting in an alternate location.
For the seven Manitoba churches challenging public health orders, a decision is expected in coming weeks. Chief Justice Joyal said the surveillance incident would not impact the outcome of his ruling.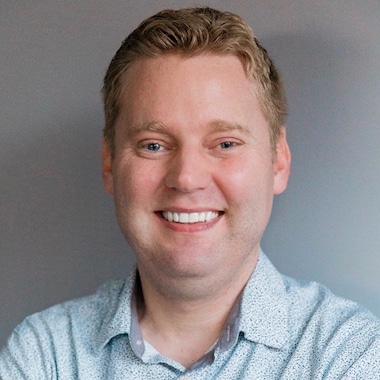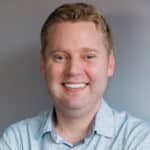 Freelance journalist Josh Shepherd writes on faith, culture, and public policy for several media outlets. He and his wife live in the Washington, D.C. area with their two children.