Eight years ago, prominent author and pastor, John MacArthur, strongly warned the Moody Bible Institute about its association with now-disgraced celebrity pastor, James MacDonald. This is according to email correspondence I recently obtained between MacArthur and Jerry Jenkins, author of the best-selling Left Behind series of books, and then-chairman of Moody's board of trustees.
"The conflicts James needs to resolve involve serious concerns that others besides me have raised about his character and doctrine," MacArthur wrote on  November 12,  2012. "The controversy is increasingly public. It involves charges against him from people who are or have been part of his ministry."
Moody apparently disregarded the warning. Just two months after the email exchange, Moody published a book by MacDonald called, "Authentic: Developing the Disciplines of a Sincere Faith." The institute also continued airing MacDonald's radio program, Walk in the Word on the Moody Radio Network for another seven years. (Moody stopped airing the program in January 2019, when MacDonald pulled Walk in the Word from radio and TV. Moody Publishers stopped selling MacDonald's books on February 19, 2019, about a week after Harvest Bible Chapel fired MacDonald.)
According to the emails, the exchange between Jenkins and MacArthur was prompted by MacArthur objecting to speaking at Moody's Founder's Week in 2013 if MacDonald was also on the program.
"The conflicts James needs to resolve involve serious concerns that others besides me have raised about his character and doctrine . . . It involves charges against him from people who are or have been part of his ministry."
Jenkins responded by inviting MacArthur to meet with MacDonald and Jenkins for the purpose of "reconciliation." However, MacArthur replies that he has "no personal issues with MacDonald." Rather, he is concerned about the public "documented charges against him (MacDonald)."
These charges included MacDonald inviting T.D. Jakes—a proponent of the prosperity gospel—to speak at his Elephant Room conference just 10 months earlier. Jakes also held a view of the Trinity that many evangelicals believed to be heretical. The controversy over Jakes appearing at The Elephant Room was so serious that it prompted MacDonald to resign abruptly from The Gospel Coalition.
Give a gift of $30 or more to The Roys Report this month, and you will receive a copy of "The Ballot and the Bible" by Kaitlyn Schiess. To donate, click here.
Other charges included MacDonald's extravagant lifestyle. According to The Elephant's Debt (TED), a blog critical of MacDonald that launched in the summer of 2012, MacDonald was then taking a salary over $500,000, and living on a $1.9 million estate. TED also reported that MacDonald's church—Harvest Bible Chapel—was $65 million in debt. And the website included a long list of Harvest leaders who had left the church and voiced concerns about MacDonald.
MacArthur writes to Jenkins that he had mentioned his concerns about MacDonald to Moody Senior VP of Media Greg Thornton, asking Thornton "whether Moody was concerned about being embarrassed by the multiple scandals unfolding all around James."
MacArthur also references a comment he made about MacDonald in public, writing, "I made only a one-word comment, saying James's public statements and actions are 'self-destructive.'" He adds, "My judgment has proved accurate, and more profoundly so than I believed at the time."
I reached out to MacArthur for comment about his interactions with Moody, but he did not respond.
Conflict of Interest?
Despite the evidence against MacDonald, Jenkins tells MacArthur that Moody is convinced that MacDonald is taking appropriate action to deal with his issues.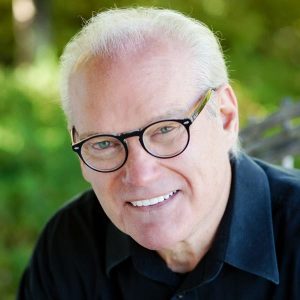 "James and the elders at Harvest have assured us that they are in the process of seeking out every person who has expressed an offense or criticism, with the intention of meeting with them personally, hearing them out, and making things right," Jenkins wrote. He added that those being pursued included "the website currently criticizing James and Harvest, and any who added their voices to it."
I contacted the authors of The Elephant's Debt, Scott Bryant and Ryan Mahoney. Both said that the leadership of Harvest did not contact them to hear their concerns around this time, and neither did Moody. 
At the time of the emails, Jenkins appears to have had a close working and personal relationship with MacDonald. In a 2013 WORLD Magazine article, Jenkins admitted to a reporter that he and MacDonald had played poker together in the past. Also at the time, Jenkins was writing a book with MacDonald called, "I, Saul."
In addition, Jenkins' son, Dallas Jenkins, was employed by Harvest Bible Chapel as director of Vertical Church Media from 2009-2017. In fact, Dallas Jenkins, his father, and James MacDonald appear in a video about the book recorded in December 2013 (below).
Also, despite Jenkins' assurance to MacArthur that he would "follow through" on a "promise to not reveal to (MacDonald) the specifics of your communique to me," Jenkins forwards the subsequent email from MacArthur and previous thread to MacDonald.
MacDonald responds, "Wow – thx for trying – I have alot [sic] of thots on what (MacArthur) has written but thankful for the fruit of self control [sic]."
(MacDonald then forwarded the thread to Scott Pierre, a former friend and pastor at Harvest Bible Chapel (HBC) Orlando. Pierre's emails were obtained by his former church after they fired him in 2016, and a former deacon, Shaun McDonnell, recently forwarded the emails to me.)
I reached out to Jenkins and asked him whether he or anyone else in Moody's board contacted the authors of TED, or others cited on TED's website, to confirm that MacDonald and the elders had tried to reconcile with them. I also asked Jenkins if his gambling relationship with MacDonald, or his son's position at Harvest, influenced his decision-making concerning MacDonald.
Jenkins responded:
Yes, because of the fewer than six times James MacDonald and I played poker at the same time, and due to my son's employment at Harvest, I abandoned every ethic I'd ever been taught and singlehandedly persuaded the entire Moody organization to turn a blind eye to sin. You've finally ferreted out how thoroughly power, greed, and nepotism consume me.
Nyquist & Thornton Side With MacDonald
I also reached out with similar questions to Moody Senior VP of Media Greg Thornton and Paul Nyquist, who was the president of Moody at the time. (Nyquist resigned in 2018 amid controversy about his alleged heavy-handed management style, failure to uphold inerrancy, and a $500,000 loan from the institute.) Neither Thornton nor Nyquist responded to me.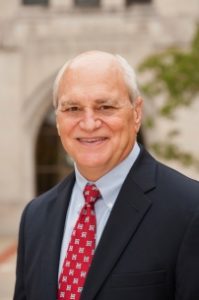 However, I talked to Dave Corning, who was chairman of the elder board at Harvest for 21 years before leaving the church in 2010. Corning said that in 2012, President Nyquist called him, saying that Moody was getting a lot of complaints about MacDonald and wanted to hear his perspective.
Corning said he told Nyquist "in no uncertain terms" that MacDonald "had done incredible harm" to numerous people he knew from Harvest. Corning said Nyquist kept asking whether Corning thought MacDonald was redeemable.
Corning said he responded, "Why are you focusing on redeeming him? What about those he's hurt?" Corning said he got emotional towards the end of the call and pleaded with Nyquist to "do something to stop this."
Corning said he heard a few weeks after the call that Moody had met with a very carefully selected group from Harvest who convinced Nyquist that the situation wasn't as bad as Corning described.
MacDonald actually talked about that meeting at a senior pastors' retreat in January 2013, which was recorded and transcribed.
According to MacDonald, he, Bill Molinari, former executive director of Harvest Bible Fellowship, and two to three elders met with President Nyquist, Greg Thornton, and Gene Getz, a former MBI board member.
MacDonald said the group from Harvest showed Moody the church's financial statements and told them "what's true." According to MacDonald, he "wasn't even home yet from the half-hour drive" when Nyquist called him and apologized for putting him through the process.
MacDonald said Nyquist added that Moody planned no changes in its ministry partnership with MacDonald or Harvest and stood behind their ministry "100 percent."
I reached out to both Getz and Molinari to hear their perspective on the meeting with MacDonald, but neither one responded.
Former Harvest Members Say Nyquist/Thornton Ignored Pleas
Two other former members at Harvest told me they also reached out to leadership at Moody, expressing grave concerns about MacDonald, but were ignored.
One of them is Mike Bryant, a Moody graduate whose church was ejected from Harvest's former church planting network (Harvest Bible Fellowship) in 2012 because Bryant objected to T.D. Jakes' speaking at the Elephant Room conference.
Bryant sent an email to Nyquist in May of 2013, urging Nyquist and Moody trustees to reconsider their support of Harvest and Walk in the Word.
Nyquist, who according to Bryant and former Harvest Elder Dan George, attended Harvest for a time, replied to Bryant that "it is easy to discern that you (and your church) have serious issues with the Harvest Bible Fellowship."
Nyquist then explained that Moody leaders had met with Harvest leadership twice and "have continued to ask the hard questions." He added that "concerns exist, but we are sufficiently satisfied with the answers we are receiving."
Nyquist then urged Bryant to "trust in the considered opinion of several mature leaders from Moody who have been engaged in this process."
He added that "concerns exist, but we are sufficiently satisfied with the answers we are receiving." Nyquist then urged Bryant to "trust in the considered opinion of several mature leaders from Moody who have been engaged in this process."
Several months later, MacDonald and Harvest shocked the Christian community when they
publicly excommunicated
several former elders in a video shown on all seven of the church's campuses, calling the former elders "Satanic to the core" and accusing them of "great sin."
A couple months after the excommunication, Bryant again emailed Nyquist, describing the "appalling video" and urging Nyquist to "hear the testimony of a growing multitude" of people who have witnessed MacDonald's behavior.
Bryant said Nyquist did not respond to the second email.
Jeff Richardson—a former member of Harvest, who together with his wife, Deb, discovered Harvest's massive debt in 2006—also complained to Moody leadership about MacDonald.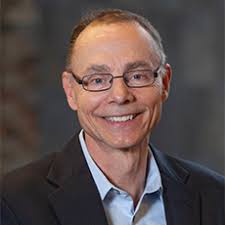 Richardson said that in late 2012, he had a discussion about MacDonald with Greg Thornton, who had served as an elder at Richardson's former church in the Chicago suburbs. Dissatisfied with the answers Thornton gave him, Richardson followed up with an email in early 2013.
In the email, Richardson confronts Thornton for failing to do "due diligence" by neglecting to interview the authors of The Elephant's Debt and the former Harvest elders listed on TED's website. "If you had diligently sought the truth of the matter," Richardson wrote, "you would be as saddened and may I say disgusted as I am. Instead, MBI took the easy way out and did nothing, to the harm of Christ's Church and very many people who have been and will in the future be damaged."
"If you had diligently sought the truth of the matter, you would be as saddened and may I say disgusted as I am. Instead, MBI took the easy way out and did nothing . . ."
Richardson said Thornton never responded to his email.
However, in 2018, when Thornton took over as interim president of Moody following the resignation of President Nyquist, one of Thornton's early actions was to invite MacDonald to speak at Founder's Week. During MacDonald's Founder's Week message, MacDonald referred to Thornton as his "longtime friend" and to Nyquist as his "dear friend."
Thornton resumed his position as senior vice president of media in 2019, when Mark Jobe became president of Moody. Jerry Jenkins rolled off the Moody board in May 2018, following controversy regarding his use of institute property.
Email Thread Between MacArthur & Jenkins:
Emails MacArthur, Jenkins, MacDonald_Redacted

Mike Bryant's Initial Email to Paul Nyquist:
Mike's Initial Email to Nyquist_Redacted

Mike Bryant's Subsequent Correspondence with Nyquist:
Nyquist's Email to Mike Bryant_Redacted

Jeff Richardson's Letter to Greg Thornton*:
*According to Richardson, there was a second page to the letter, but he has since lost it.
Jeff Richardson's email to Greg Thornton