Hundreds of students at Liberty University in Lynchburg, Virginia, are wearing teal ribbons on their wrists to show solidarity with victims of sexual assault.
For decades, a teal ribbon has signified advocacy to end sexual violence. Current students participating in the campaign include members of Liberty Worship Collective, notably singer Savannah Grace seen recently on the school's official social media pages.
The awareness campaign comes only months after the Southern Baptist Convention-affiliated school was hit by a civil lawsuit.
A dozen women, either former Liberty students or staff, allege the school failed to protect them when they were sexually assaulted. In some cases, the women say Liberty weaponized the student honor code—the "Liberty Way"—to make reporting sexual violence more difficult.
Liberty senior Josie Young, among the student leaders who initiated the campaign, spoke to local news station ABC13. "I was like, 'What can I do to help raise awareness about the situation? How can I get the students to start talking about this?'" Young said.
Give a gift of $30 or more to The Roys Report this month, and you will receive a copy of "Wounded Workers: Recovering from Heartache in the Workplace and the Church" by Kirk Farnsworth. To donate, click here.
One of the plaintiffs in the lawsuit, referred to as "Jane Doe #2," told The Roys Report this spontaneous effort has encouraged other victims. The woman is a former student who says she was gang-raped on Liberty's campus in 2005, but was deceived and betrayed by the university after reporting the crime.
"This is a beautiful statement from students saying, 'We hear your stories and we're with you,'" said the woman, who uses the pseudonym Kathy. "It's been an overwhelming sign of support."
Jack Larkin, an attorney with law firm Gawthrop Greenwood, PC, which is representing the 12 Jane Does, said in an emailed statement that their team is "extremely gratified by the tremendous showing of support" for victims of sexual harassment, assault, and discrimination.
He added: "It's our hope that the support that's on display now can be turned into real change that keeps future students safe."
On September 28, a related student-led petition launched at the website JusticeForJanes.com. It calls on Liberty University to take specific steps to ensure "accountability, transparency, and justice for its students."
The Roys Report reached out to a Liberty spokesperson for a statement, but did not hear back. A Liberty spokesman told ABC13: "Our policy is that we do not comment on pending litigation."
Speaking out for victims
According to Kathy, several current students who are organizing the campaign have reached out to her via social media. She and others named in the lawsuit then shared their stories. "They are fully invested in trying to help us get the word out," she said. 
Students and alumni have used creative means to elevate the awareness campaign.
Recent Liberty alumnus and artist Josiah Stam was featured last week in the Liberty Champion, the school's student newspaper. It highlighted a painting he created "about valuing survivors, their strength, and their voice."
Posting on Instagram about the story one day after publication, Stam highlighted the current awareness campaign using hashtag #liberty4alljanedoes.
"I've recently become aware of several cases at @libertyuniversity where several survivors seem to have been unduly dismissed," he wrote. "This not only makes the campus unsafe for them, but for everyone else. Act justly. Believe survivors."
Some official Liberty University social media posts have been flooded with student comments related to the awareness campaign, and subsequently removed by Liberty staff.
On September 13, @ExperienceLU on Instagram posted, "Fun Fact! 97% of Liberty students receive financial aid support." Current Liberty student Heather MacKenzie commented on the post: "Fun fact: Students sexual assault cases are continuing to be covered up at LU, yet they're still claiming to be the safest campus."
Her comment reportedly was soon deleted. And @ExperienceLU has since removed the ability to comment on any post.
"Liberty sometimes claims to be a place of freedom of speech," said Young in the ABC13 report. "But it's times like this where the freedom of speech is then silenced, unfortunately."
Despite the seeming censorship, campus officials cannot hide the outpouring of support says "Jane Doe #2."
"This push for change is coming from the inside," she told The Roys Report. "When it's your students calling for accountability and change, you can't ignore that. It's grown to the point where, if Liberty tried to silence it, I think it would cause more of a resistance."
'A culture where victims are protected'
For the 12 Jane Does who have come forward, "Jane Doe #2" notes that their civil lawsuit is seeking "several non-monetary demands" centered on victim care that would help current students.
She recounted an interaction with a current student, who was struggling to receive needed counseling on-campus due to school policies.
"Yesterday, she reached out to me and explained how counseling sessions are still virtual," said Kathy. "Living in a dorm with other students, she cannot find somewhere private to participate in her counseling session. To me, it's a tangible example of a lack of care for students. It breaks my heart."
In tandem with the recently filed lawsuit, several alleged sexual assault victims have spoken out in interviews with The Roys Report and podcast series Gangster Capitalism.
Speaking for those victims, and reflecting on the teal ribbon campaign, Kathy described their vision for what a changed culture at Liberty University would look like.
"One where sexual assault is reported. One where the victims of sexual assault are protected. And one where victims are given tools to recovery (including) help with counseling and help with legal steps towards justice."
This story has been updated to mention the student-led online petition.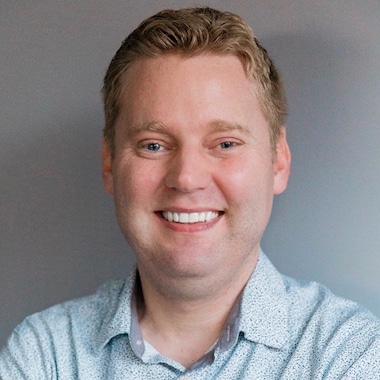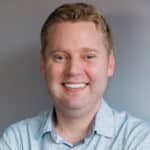 Freelance journalist Josh Shepherd writes on faith, culture, and public policy for several media outlets. He and his wife live in the Washington, D.C. area with their two children.