Parsonages are often thought to be modest homes that allow pastors to survive on a meager salary. However, in our multi-million-dollar budget, megachurch age, a parsonage can be a $7 million mansion stretched across 35 acres—and all of it tax-free!
That's what ministry watchdog The Trinity Foundation found in a recent investigation, prompted by a request for help from Houston Chronicle reporter Jay Root.
Trinity compiled a list of megachurches and large media ministries in Texas and then searched for parsonages and homes of pastors and ministry leaders. Meanwhile, the Houston Chronicle examined the state tax code and filed open records requests with county appraisal districts seeking lists of parsonages.
Root's investigation uncovered startling evidence of pastors living extravagantly.
"A months-long Houston Chronicle investigation of ministers' tax-free residences found no shortage of extravagant homes in high-dollar locales," Root wrote in his exposé. "At least two dozen were worth over $1 million even using the artificially low values that exempt properties typically carry."
Give a gift of $30 or more to The Roys Report this month, and you will receive a copy of "Jesus v. Evangelicals: A Biblical Critique of a Wayward Movement" by Constantine Campbell. To donate, click here.

Trinity Foundation also investigated pastor and ministry housing in other states, discovering multi-million-dollar homes of several televangelists and even evangelical pastors who have received little media scrutiny, like evangelist Greg Laurie and Association of Related Churches (ARC) President Greg Surratt.
Some of these homes are owned by the pastor's church or ministry, which means the homes are tax-exempt. Others are owned by individual pastors, meaning they are not tax-exempt, though likely funded—at least in part—by tax-deductible donations.
Below are highlights from Trinity's findings.
Texas Church Parsonages and Pastor-Owned Homes
Texas televangelist Joel Osteen lives in the most expensive home Trinity identified.
Osteen, pastor of Lakewood Church in Houston, owns a 15,700-square-foot mansion in Houston appraised at almost $12 million. Its estimated value tops $14 million.
Trinity Foundation also located a home Osteen purchased in 2017 in Newport Coast, California. The home near the Pacific Ocean is owned by an LLC registered in Delaware. It's estimated to be worth more than $7.3 million.
Neither of Osteen's homes would be classified as parsonages, though, since they are not owned by his church and are not tax-exempt.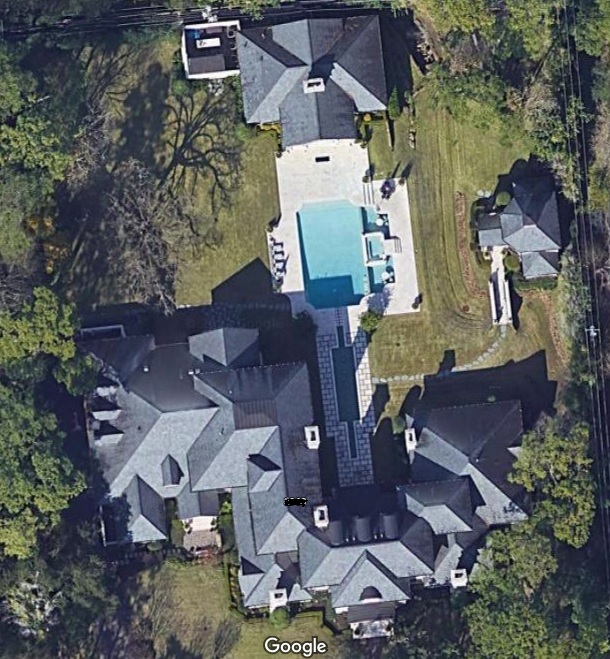 In contrast, Texas televangelist Kenneth Copeland's multi-million-dollar parsonage is tax-exempt. In 2020, the 18,279–square-foot mansion was appraised at $10,825,462. A year later, the appraisal dropped to $7 million.
The December Houston Chronicle series reported that Texas law restricts the parsonage tax exemption to one-acre properties. But Copeland's lakefront parsonage sits on almost 25 acres while receiving a religious exemption, according to the Tarrant County Appraisal District.
According to the Houston Chronicle, the tax exemption on Copeland's home cuts $150,000 off its property tax bill.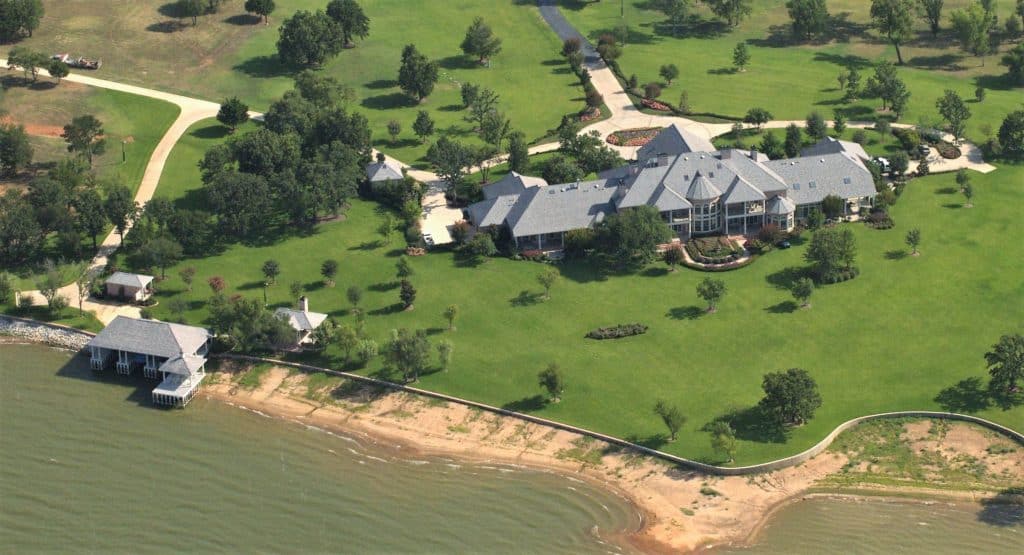 Copeland's church also owns an adjacent 36-acre plot of land worth about $1.3 million that has an agricultural exemption.
Nearby Colleyville, Texas, is a magnet for televangelists with lavish homes.
Trinity Broadcasting Network (TBN) executives Matthew and Laurie Crouch live there. The network also owns several acres of agricultural land in Colleyville, including a 16.5-acre plot of agricultural land valued at $2,625,000 in 2021. It's not entirely exempt from taxation, but in Texas, agricultural land is taxed much less than other land.
Robert Morris, pastor of Gateway Church, also owns a $1.7 million home in Colleyville. And Daystar Television Network co-founder Joni Lamb owns one worth $2.6 million. Those would be subject to property taxes since they're not church-owned.
The residence for The Potter's House Pastor T. D. Jakes is registered to a trust, which also owns two other homes. The three properties on 23 acres combined are worth almost $5.4 million.
New Light Church in Houston—founded by I.V. Hilliard and now pastored by his daughter, Dr. Irishea Hilliard—owns eight homes along with a pool and tennis court on one large property in Houston.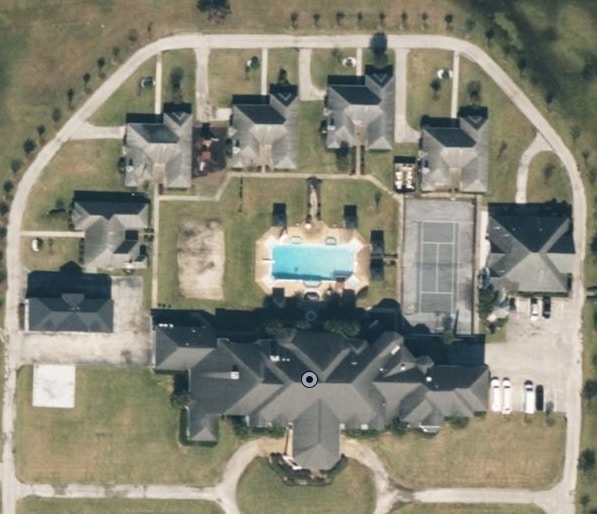 Together, the residences cover 40,500 square feet of living area and are appraised at $4.9 million—all exempt from property taxes.
Not Just a Texas Problem
Televangelists, pastors, and churches in other states are also acquiring massive residences.
Louisiana
The 35,000-square-foot Louisiana parsonage where televangelist Jesse Duplantis lives is owned by Jesse Duplantis Ministries. As the mansion was being constructed, the St. Charles Herald Guide reported it had "22,039 square feet of living space in addition to 12,947 square feet of accessory areas such as outdoor patios and garages." Like Texas, Louisiana doesn't tax church properties.
Georgia
In 2016, faith healer David Turner bought Tyler Perry's home for $17.5 million. He sold the mansion four years later. Then, in 2021, Turner bought a Florida beach house for $7.5 million, now estimated to be worth up to $8.9 million.
California
In 2001, Benny Hinn built his dream home in Dana Point, California, which is now estimated to be worth up to $9.2 million. While the home was transferred out of his name years ago, a 2020 business filing showed it was still Hinn's address. Benny and Suzanne Hinn also own a home in Florida valued at $672,000 by the county appraiser. Its real value is estimated at more than $1 million and as much as $1.4 million.
Harvest Christian Fellowship Pastor Greg Laurie also owns a multi-million-dollar home in California. His Newport Beach home is currently valued at $3.7 million.
Also, as The Roys Report published last year, John MacArthur owns a three homes—two in California and one in Colorado. MacArthur's home in Santa Clarita, California, is valued at $1.5 million.
South Carolina
Greg Surratt, founder of Seacoast Church and president of the Association of Related Churches (ARC), owns a lakefront home in South Carolina, estimated to be worth up to $2.5 million.
The Trinity Foundation, which was founded in the 1970s by prosperity gospel critic Ole Anthony, continues to monitor pastors' expensive homes and plans on publishing another list in coming months.
Barry Bowen is a staff member and Pete Evans is the president of Trinity Foundation, a public nonprofit based in Dallas, Texas that has been tracking religious fraud and helping victims for over 30 years.